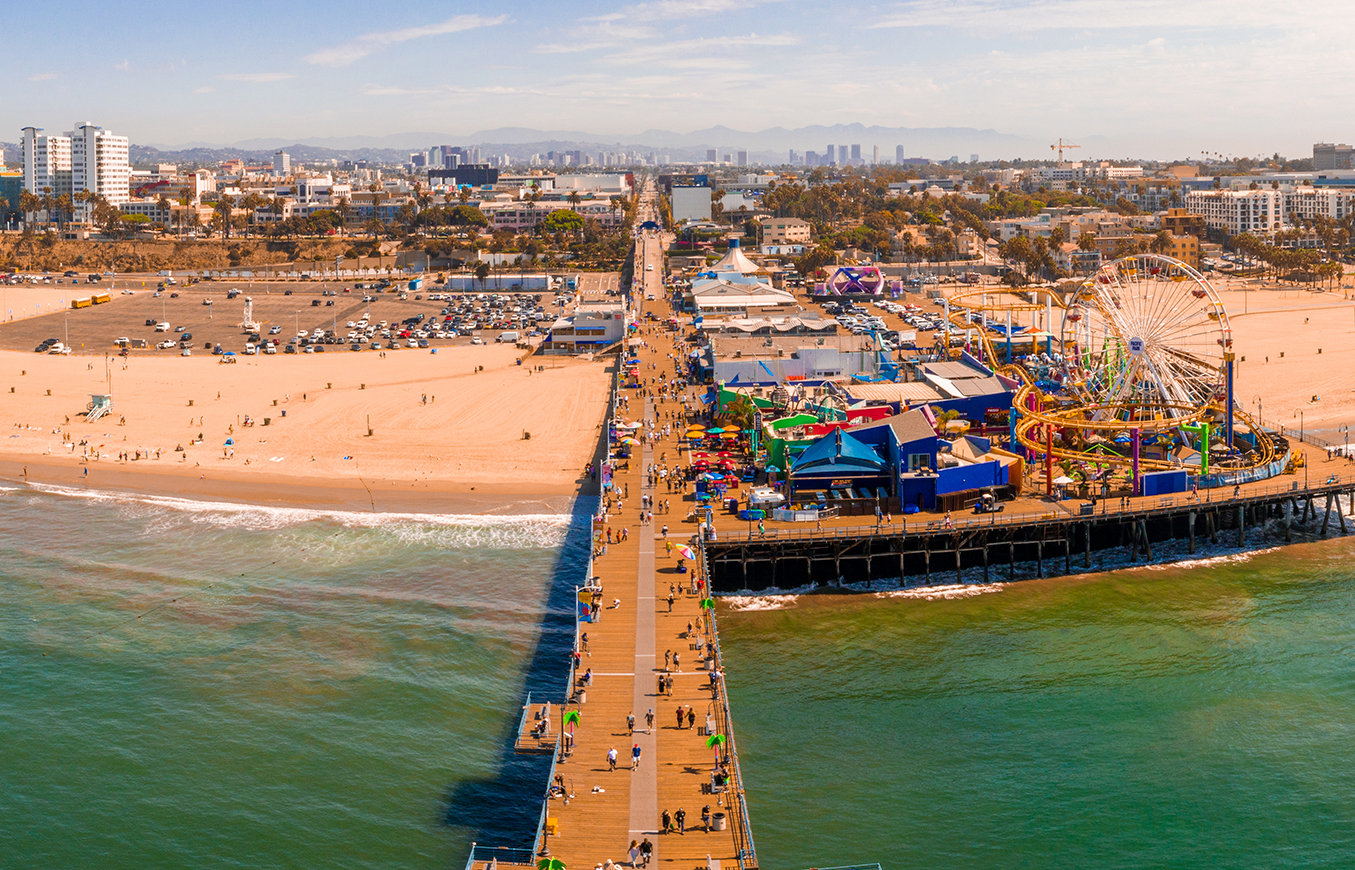 Santa Monica College is proud to play an active part in our local community, and we are even prouder of the fact that the community plays an active part in our day-to-day business.
Support Santa Monica College Today!
Get Involved at SMC
Lifelong learning and community involvement are part of SMC's mission.
Community Education offers short term, not-for-credit classes to community members who wish to explore personal interests or professional career enhancement courses. Courses range from Real Estate, Computer and Web Design, Social Media to Arts and Crafts, and Day Trips.
The Emeritus program for older adults, established in 1975, offers more than 120 free classes, ranging from art to literature to computer training and more. The name Emeritus refers to people "retired with honor." For more information, visit Emeritus Program.
Community Partners and Initiatives
Partners
Initiatives
More Community Services
The Eli and Edythe Broad Stage at the Santa Monica College Performing Arts Center is an artist's dream and an audience's delight. Unlike any performance space in the country, it is sublimely intimate with just over 500 seats, and strikingly grand at the same time — allowing eye contact with artists from the boxes to the back row — forging a new kind of artist and audience experience in Los Angeles. Theater shows, dance, film, operas, musicals, and symphony and chamber orchestras are presented on one of the city's largest proscenium stages.
Reservations and tickets for events at The Eli & Edythe Broad Stage and The Edye Second Space are available by calling 310-434-3200. Visit The Broad Stage or The Edye Second Space. If you are interested in renting facilities, visit Facilities Request.
KCRW 89.9 FM, a community service of Santa Monica College, is Southern California's leading National Public Radio affiliate, featuring an eclectic mix of music, news, information, and cultural programming. KCRW.com extends the station's profile globally, with three streams featuring web-exclusive content: all music, all news, and the live station simulcast, as well as an extensive list of podcasts.