Fernanda Lorenzini has woven a tapestry of creative study taking her from her hometown of Puebla, Mexico, to Santa Monica College and an invitation to study in Glasgow, Scotland. Tying her work together is a fascination with textiles, which she views as important resources of sociopolitical and religious information.
"Preserving textiles means preserving my heritage, my culture and what it means to be Mexican," she says.
Fernanda had previously applied her own artistry to designing prints and embroideries for the Mexican company Hera Apparel. Although she held a bachelor's degree in textile design from Ibero-American University, she wanted to further her education in Southern California.
Fernanda chose SMC to build transferable credits toward a master's degree in art conservation. "I found out that Santa Monica College was basically the best community college in Los Angeles," she says.
Increasing Representation
While at SMC, she was accepted into the prestigious Mellon Opportunity for Diversity in Conservation at UCLA, which focuses on heritage object conservation.
"It was created to help minority students find their place in the conservation field, which is very underrepresented," Fernanda says. "To enter the field, you typically need hundreds of hours of experience, usually through unpaid internships. That's something minority students cannot afford."
"It is incredibly important to support underrepresented students like Fernanda in the art history, museum and conservation fields," notes Briana Simmons, SMC assistant professor of art history, who taught Fernanda Introduction to Western Art and African Art History.
"Her classes were game-changers for me," Fernanda says. "She's a super-inspiring person."
Scholarly Journey
Determined to make the most of her time at SMC, Fernanda proposed an independent project to explore how museums present African-American and Latino art. Her research led down an unanticipated path.
"She investigated a collection of 2,000-year-old Paracas textiles at the Brooklyn Museum," says Briana, who served as Fernanda's mentor on the project. The Paracas people were an ancient society in Peru, and their funeral practices included wrapping the deceased in layers of embroidered textiles.
While Fernanda knew that colonial powers spent centuries looting the artifacts of conquered lands, at the time she began her research on the Paracas textiles, she had no idea that they had been looted.
During her research, however, her suspicions grew. She confirmed them after contacting the Brooklyn Museum's curator. Fernanda's focus then shifted to what should be done.
Her methodology included looking at case studies of how other museums dealt with their looted objects from South America as well as developing a proposal to ensure broad access to the looted artifacts.
"I proposed the creation of an online catalog that provides everyone with access to high-quality pictures and full records for each of the pieces that belong to this collection," Fernanda says.
Cultural Chemistry
Fernanda decided to pursue yet another independent study project, this time in nuclear magnetic resonance spectroscopy under the direction of SMC chemistry professor Jamey Anderson, from whom she had taken Organic Chemistry.
Art conservation and heritage preservation demand the abilities of a detective, historian, archivist and chemist. "Conservation requires a very weird combination of skills, which is why I love this field," Fernanda says.
"My English wasn't great when I started studying at SMC so, for me, it was a nightmare having to take science classes in English," she notes. "But all the professors, especially Jamey Anderson, were amazing. They were super patient with me and connected me with resources at SMC." In 2020, Fernanda garnered an Adelante academic award.
Weaving Her Future
With encouragement from SMC faculty and mentors in the Mellon program, Fernanda has applied for numerous master's programs. Her acceptances include an invitation from Scotland's prestigious University of Glasgow to pursue a master of philosophy in Textile Conservation.

Like Fernanda's courses at SMC, the program combines academic knowledge and technical skills with cultural awareness. Her study of the looted Peruvian textiles was a major factor in the university's offer of admission. Fernanda is also interested in the MA program in archeological and ethnographic materials at UCLA.
After obtaining her master's degree, Fernanda plans to earn a PhD before returning to Mexico to enhance the conservation practices of museums there.
"Fernanda is an incredible scholar," Briana says. "I can't wait to see what insights she will bring to the conservation field."
* * *
SMC in Focus Volume VII, Issue 1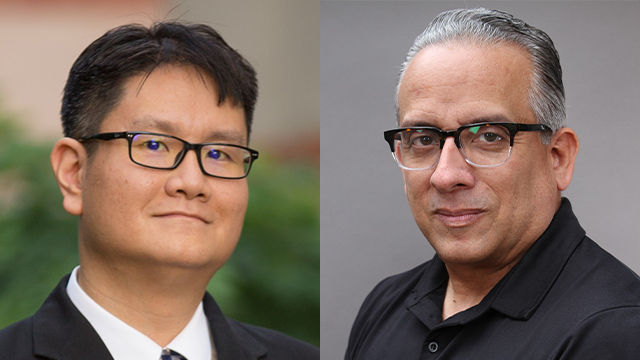 Positive Balance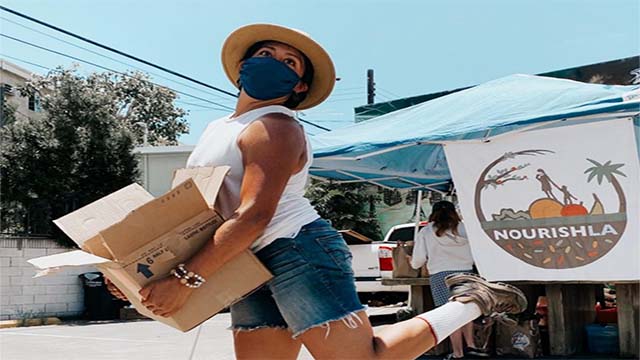 A Green Thumb & a Heart of Gold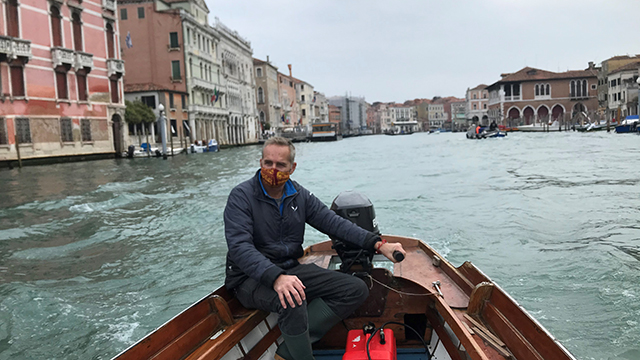 Saving the Planet, Quietly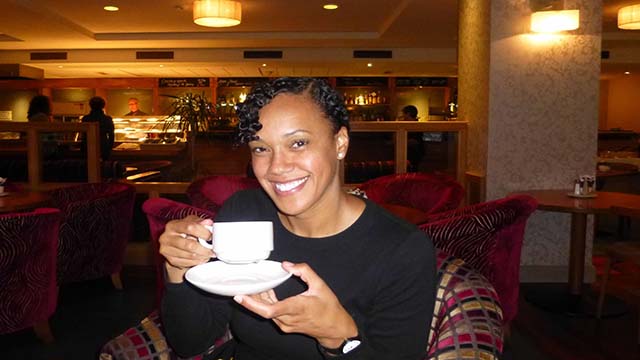 Role Model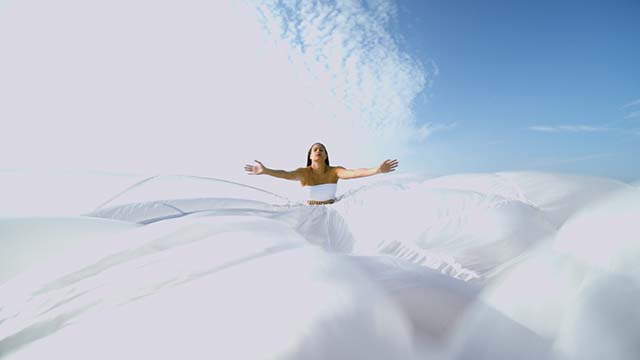 Bragging Rights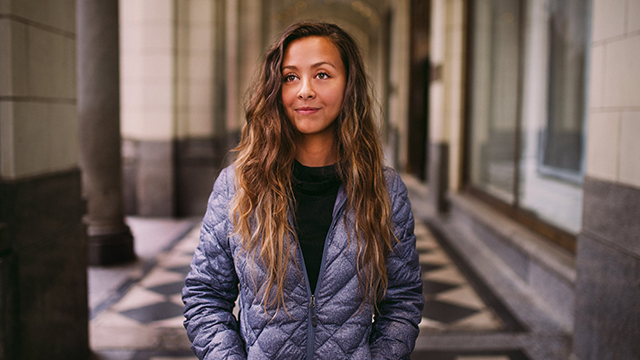 Preserving the Fabric of History