The Zoom virtual background that's behind SMC Spanish Professor Alejandro Lee, PhD, MLIS, is the one showing a blue-green sea with waves rolling in, as the leaves of a palm tree flutter in the implied breeze. It could be a beach in Panama, which is where Alejandro hails from, but it's also very evocative of his personality: sunny, upbeat, calm.
A first-generation college student who grew up in a provincial Panamanian town, Alejandro quite literally followed his heart: he wanted to see the world, he wanted to hear foreign languages, he wanted to study philosophy and art, and went on to do nearly all those things. Bonus: he ended up living in Los Angeles, a diverse city he loves so much he was previously willing to even drive Uber or work at a Starbucks to live here. And as for landing a tenure-track job as a professor of Spanish at Santa Monica College, our conversation had to be briefly put on hold—the recollection of "the best birthday present", for that was when the phone call came, brings him to tears.
The son of hardworking immigrant parents who "never took a vacation"—his father was an orphan who grew up poor, his mother was denied an education—Alejandro earned a BA in French and Spanish with Honors from Pitzer College, followed by a MA and PhD in Hispanic Languages and Literatures, as well as a master's degree in Library and Information Science from UCLA. He has taught at UCLA, USC, and Scripps College (Claremont Colleges), and in the Pacific Northwest. He joined SMC in 2016, where he teaches Spanish for heritage learners (Spanish 11 and 12), and intermediate courses (Spanish 3 and 4).  Of note, Alejandro was nominated by his SMC students for a Spring 2022 Faculty Excellence Award; he was one of three full-time professors to win.
His involvement on campus doesn't end in the classroom—Alejandro also regularly advises several campus clubs, including the Spanish Club, and is proud to support students in Hombre a Hombre and Men of Color Action Network. You can read more about him on his faculty bio page. SMC in Focus chatted with Alejandro about the experiences that shaped him, his teaching philosophy, his favorite destinations and so much more. Our conversation has been edited for brevity's sake.
SMC in Focus: Alejandro, you're a professor of Spanish at SMC. How long you have been at the college?
Alejandro Lee: I arrived in 2016. Previously, I was at a university in Washington state for eight years. I went to the Claremont Colleges for undergrad and to UCLA for graduate work.
SMC in Focus: Were you glad to be back in Southern California after your years in the Pacific Northwest?
Alejandro Lee: I love Los Angeles, and this is the perfect place for me. I capitalize on all the resources and feel extremely alive here. So this is my city. I should be working for the tourism board [laughs]. This is where I grew up intellectually, where I matured. My experience at UCLA was extremely positive and very meaningful.
It's also a perfect place for me because of the diversity. I thrive in diverse places. I am Chinese and grew up in Panama — but I don't like to limit myself to those labels. I've studied French, Italian, Portuguese. I love to travel. I feel very uncomfortable being in a box.
SMC in Focus: Did you come to L.A. during your years in Washington?
Alejandro Lee: What happened was that I knew I was going to work with many Latinx students in Washington—my university was in a rural area in the heart of the state. And it had a class for heritage speakers. Well, I knew about the National Heritage Language Resource Center, which was founded as I was leaving UCLA in 2008. So I would come back in the summers to see what they were doing at teachers' workshops.
This led to attending 10 more workshops where I never asked for anything, but they started giving me a stipend and hotel room because I was helping — and having a great time with the teachers. That's how I met one of my great mentors, María Carreira from Cal State Long Beach. And in 2015, SMC Professor Rebecca Anderson was accepted into the workshop.
SMC in Focus: How did you come to teach at SMC?
Alejandro Lee: When I was a graduate student, many of my classmates taught at community colleges, including SMC, and they would ask me, "Why don't you teach at SMC?" Well, I didn't have a visa. I was an international student.
I also didn't know anything about community colleges and had never been to the SMC campus. By pure coincidence, in summer 2015, while still teaching in Washington, I was asked to present on what I do to address social affective needs for my heritage students. We had a luncheon where Professor Anderson came up to me and said, "I heard that you want to come back to L.A." I replied that I was dying to come back. I was even willing to work at a Starbucks and drive Uber!
Then she said, "I'm retiring. You should apply." I thought it was impossible. To get a job at a community college is like winning the lottery.
I was terrified and also got really busy, so I didn't follow through. But then, later that year, I was at a conference of about 10,000 people in San Diego, and the first person I see when I arrive is Rebecca Anderson, asking me if I applied for the job. So I finally did apply. I was super nervous [on the day of the interview]. I remember my shoelaces broke! But it went very well –I think it is because I'm much older, and have many years of teaching experience. When they called me back for a second interview, I could not believe it. Is this serious, I asked, I am having a heart attack! I turned my phone off after the second interview because I just couldn't handle [the anxiety]. It was either on my birthday or the day before it that then Vice President of Academic Affairs Georgia Lorenz called and left a message. The best birthday present! I am the happiest, most fortunate professor in Southern California.
SMC in Focus: Tell us about some of your formative experiences. How did you become who you are?
Alejandro Lee: I grew up in a very provincial town in Panama and always felt limited by the culture. I wanted more. I wanted to see the world. I wanted to hear foreign languages. I wanted to study philosophy and art.
My mom is very intelligent but was denied an education because of being born a girl in China. My dad was an orphan. He was born in Panama but is also Chinese and grew up poor. I remember that they never took a vacation. Even on weekends, they kept working. So my parents considered education very important and sent me to the best schools they could, including a very prestigious all boys' Catholic school in Panama City.
SMC in Focus: What brought you to the United States?
Alejandro Lee: I came to the U.S. to study psychology. When I was young, maybe 10, my mom had asked me what I wanted to study, and I mentioned art, philosophy, the languages, etc. and she said something like, "But those majors don't make any money!"
We had to learn English in Panama, but I always wanted to study French. But she and my dad said, if you want to study in Europe, you have to go to an English-speaking country.
My parents also offered to pay for my studies if I took at least one year of Chinese. So I went to Taiwan and studied Chinese at a Mandarin training center for a year and a half. I got to travel to Japan, Hong Kong, Malaysia, Singapore and Thailand. That was good for my development — learning about cultures and diversity.
SMC in Focus: It sounds like you convey to your students this passion for having a wide range of experiences.
Alejandro Lee: Yes, I want my students to see the world. I want them to be, as we say in Spanish, multifacético, multifaceted.
My heritage students in Washington State, many of them were first-generation college students. I would take them to conferences and workshops. They won awards. I would send their essays for publication — and when they saw their names in print, it was very meaningful. Getting an education changed their lives, and that trickled down to their families.
SMC in Focus: What are some favorite places you've visited in your travels?
Alejandro Lee: I tell my students that there are three places that they must travel to: Peru, because of Machu Picchu, which is extremely important for our culture. Second, the Galapagos Islands. I visited and it was amazing. And the third place is Spain. I took some students to Granada, in southern Spain, to a place called La Alhambra. If you go to the Getty Center, as soon as you enter, you see the fountains, which evoke the fountains from La Alhambra. These are the three places that I mention to my students studying Spanish. Also, I love Italy. Japan was magical. Thailand was totally out of this world.
SMC in Focus: You mentioned Dr. Carreira — what other mentors have been important to you?
Alejandro Lee: Yes, so María Carreira and María Gillman, a recently retired professor of Spanish heritage in Washington state. These two Marías are very special in my life. Another professor who really believed in me was Shirley Arora from UCLA, a scholar of proverbs. And Claudia Parodi-Lewin, a Mexican linguist.
Also, my professors at the Claremont Colleges César López and Grace Dávila and Sybil Alexandrov, a dear friend of mine who teaches Spanish at Yale.
SMC in Focus: How would you sum up your teaching philosophy?
Alejandro Lee: All I know is that people think teachers are born, but I think there is always room to improve your teaching. Just because something is a passion doesn't mean it's easy for you or comes naturally.
But I really do enjoy — I'm not going to call it teaching — I enjoy sharing. I want people to know what I know. I want to share the great learning experiences I had in Claremont and at UCLA. I always aim high. It's not that I want it to be exactly like at UCLA or the Claremont Colleges, but there we had all the resources and the best of the best teachers and books and libraries. I want that for my students.
I don't always have the resources, but I am resourceful. So I'm always constantly looking for opportunities and scholarships for my students.
I think that's the little boy who grew up in a small place where resources were limited. And now I'm in a country where there is so much. And I think the job we do at community colleges is for those first-generation students. We can change their lives.
* * *
SMC in Focus Volume IX, Issue 1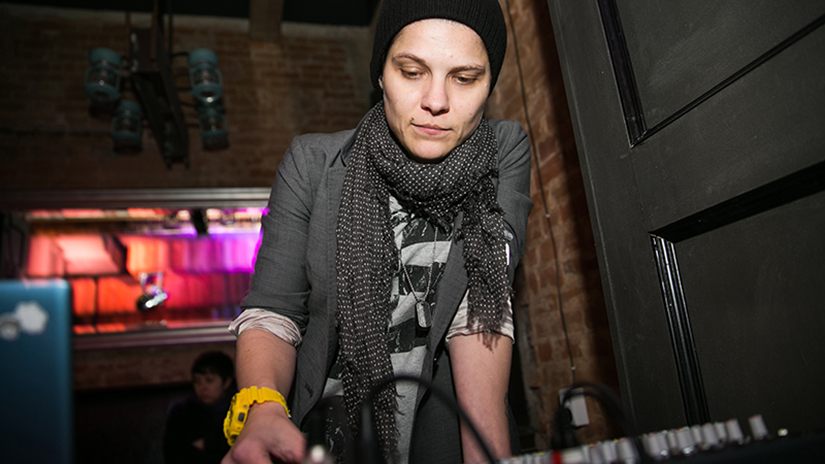 Life as Collage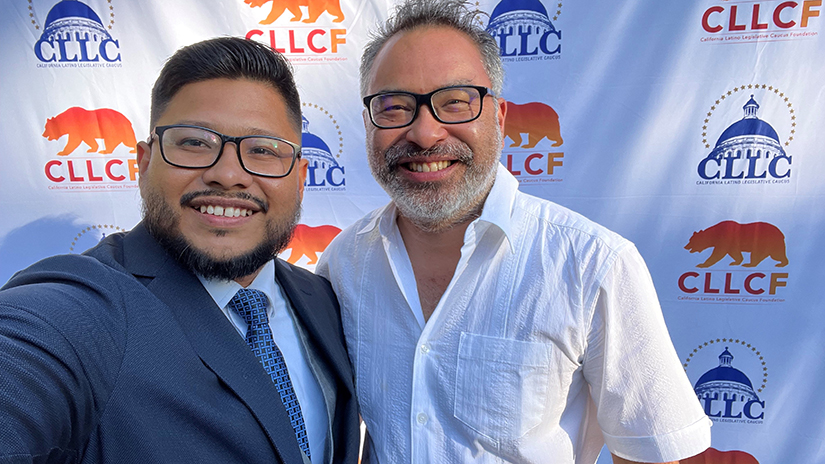 The Happiest, Most Fortunate Professor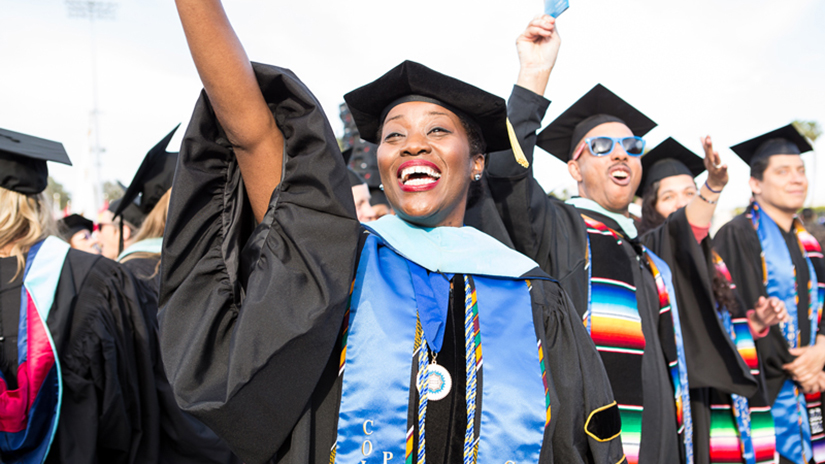 Committed Counselor, Change Agent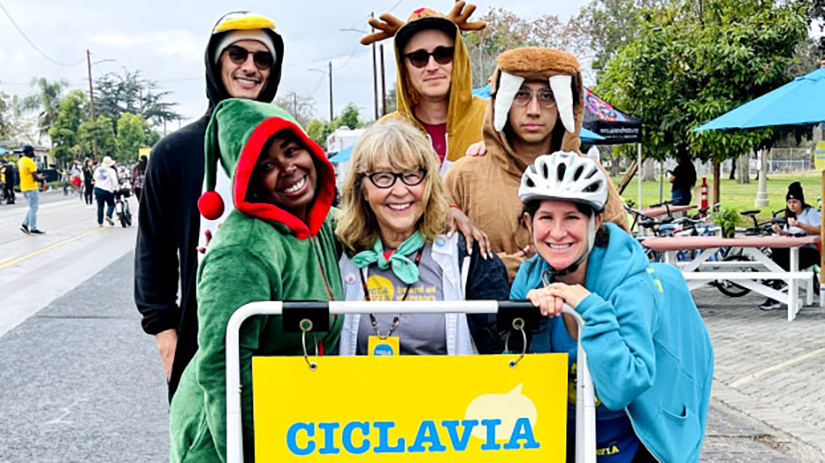 Interacting & Making CicLAvia Special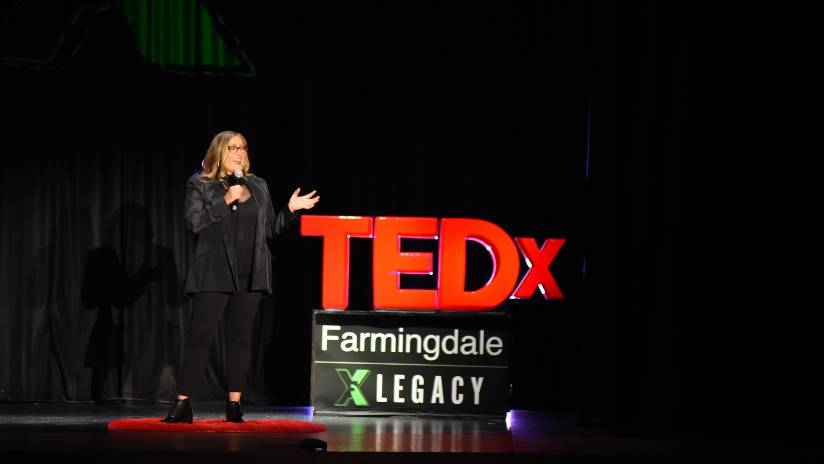 Bragging Rights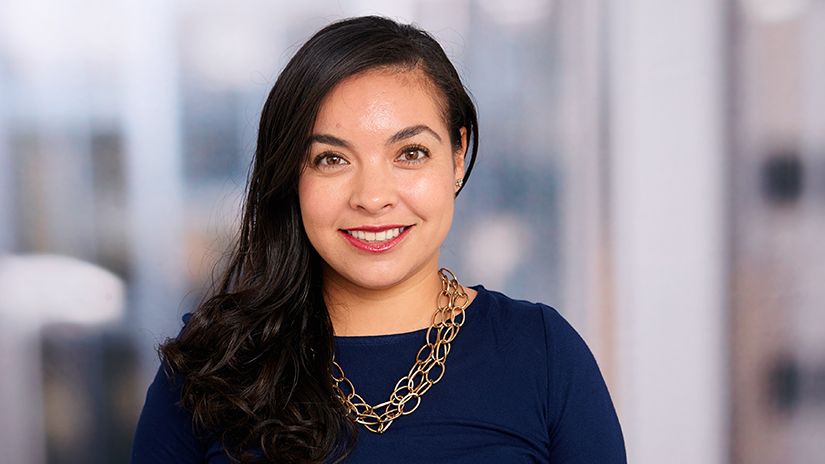 Falling into Her Destiny