May 7, 2021
It's Asian American and Pacific Islander Heritage Month: Solidarity Now & Beyond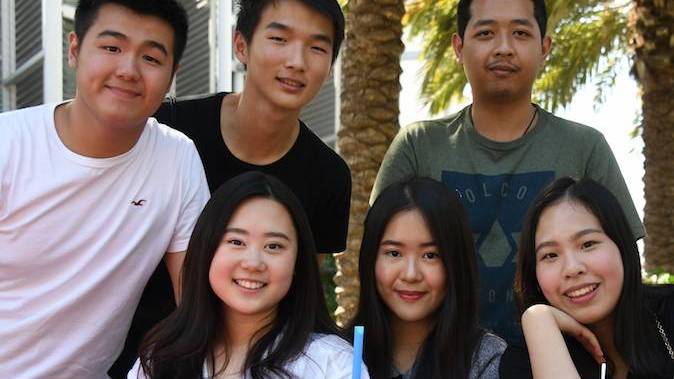 Dear SMC Community:
In the United States, May is marked "Asian American and Pacific Islander Heritage Month"; this is a time when individuals and organizations alike can, in an intentional way, recognize how individuals of Asian and Pacific Islander descent have helped build up this nation and continue to do so. These contributions stretch back more than a century, from the construction of the Transcontinental Railroad in the 19th century (15,000 Chinese migrants, often overlooked throughout history, worked for wages less than American workers and lived in tents while white workers were accommodated in train cars) to the brave, selfless Nisei (Americans of Japanese ancestry) of the 442nd Infantry Regiment who fought for a country that had incarcerated many of their families. These are but two examples that recount the sacrifices and contributions of generations of Asian Americans and Pacific Islanders to the U.S.
On the occasion of this year's Asian American and Pacific Islander Heritage Month, I acknowledge Santa Monica College's Asian (including those of the Southeast Asian diaspora), Asian-American, and Pacific Islander students and colleagues, and reiterate that in light of continuing hate crimes against those of Asian descent, we at Santa Monica College not only recognize your contributions and appreciate you, but stand with you—this month, and throughout the year. On April 6, 2021, the SMC Board of Trustees passed a resolution condemning racist attacks against Asian Americans, calling on everyone to join in condemning such attacks, while concurrently renewing the college's commitment to creating a safe environment for all students and personnel.
Solidarity Beyond Asian American & Pacific Islander Heritage Month

In his 1963 "Letter from Birmingham Jail", the Rev. Dr. Martin Luther King, Jr. wrote these famous words: "Injustice anywhere is a threat to justice everywhere. We are caught in an inescapable network of mutuality, tied in a single garment of destiny. Whatever affects one directly, affects all indirectly." (Emphasis mine).
And so, SMC colleagues and students, I encourage you to extend solidarity for our Asian American and Pacific Islander SMC family members beyond this month—the SMC Asian Pacific Islander & Desi American Alliance welcomes any allies to join in their work of advocacy and creating necessary, crucial change. You can reach them at APIDAAMembers@smcollege.onmicrosoft.com.
Participate in SMC's Asian American and Pacific Islander Heritage Month Events
Santa Monica College's Community & Academic Relations, the SMC Associates, and several departments have joined forces to bring us some *free* events—organized with this month's theme in mind—that are bound to engage, inspire, and encourage you to action. The first event is on May 11—Dan Matthews (better known as alternative Hip Hop artist DANakaDAN) will present a screening and Q&A "aka DAN: A Korean Adoption Documentary Story", which chronicles his experience as a Korean adoptee who travels to Korea to find his biological family. Get more details on this event and others here: Asian American and Pacific Islander Heritage Month Events.
~
At Santa Monica College, we are intentionally partnering with each other to build a better world for our Asian & Pacific Islander community, and ultimately, for everyone.
Kathryn E. Jeffery, Ph.D.
Superintendent/President