South Africa - Winter 2024 (January 15-February 2)
South Africa Winter Study Abroad Flyer
Join SMC professors Wilfred Doucet and Jess Hamilton on a study abroad program to learn more about the rich history of South Africa during the Winter 2024 session. South Africa is home to diverse populations, modern international cities, and breathtaking natural beauty. You will study at the University of Cape Town and visit historic Johannesburg and several local township communities.
The program includes a safari in Kruger National Park and visits to historical and cultural sites, such as Table Mountain, District Six in Cape Town's city center, Robben Island where Nelson Mandela and other political prisoners were incarcerated during apartheid, and much more. You will also have the opportunity to participate in at least two service-learning projects designed to provide direct immersion into the culture through community-based experiences.
Cost: $2,865 per person, excluding international flights, some ground transportation, some meals and course tuition and fees.
Course Descriptions
History 39: African History II
This course surveys African history from the eve of 1900 to the present, addressing such topics as African resistance to conquest; experiences with colonialism; settler colonialism in southern Africa; the rise of national liberation movements and achievement of independence, and the challenges of post-colonial nation building. It examines contemporary Africa through a review of economic, urban, rural, gender, and environmental concerns; kinship, and religion.
English 2: Critical Analysis and Intermediate Composition
This course helps students to develop their critical thinking and writing skills beyond the level achieved in Reading and Compositin 1. The course emphasizes the application of logical reasoning, analysis, and strategies of argumentation in critical thinking and writing, using literature (both fiction and non-fiction) and literary criticism as subject matter.
Faculty Biographies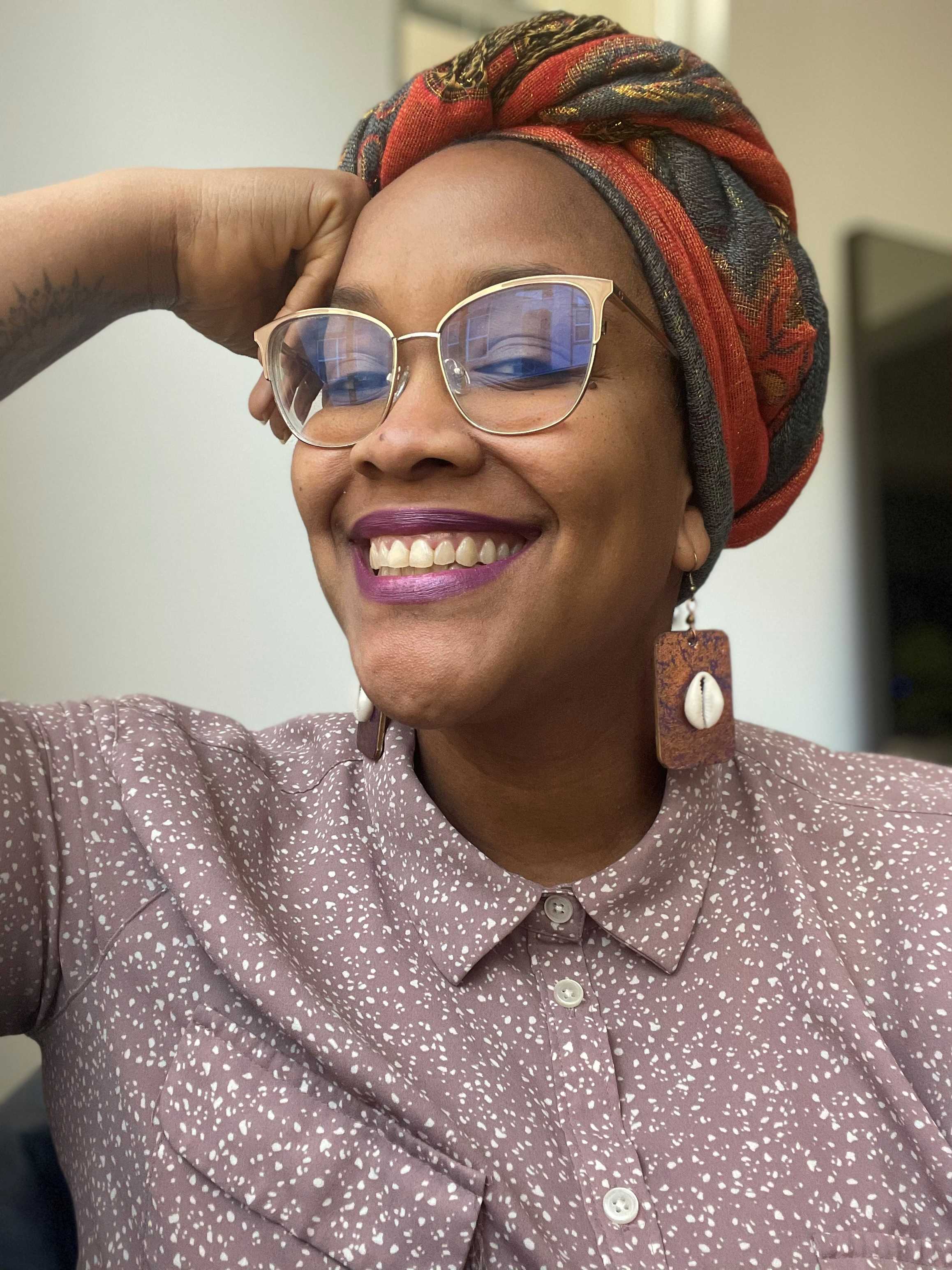 Professor Jess "Justice" Hamilton (they/them) is a professor in the History department. A proud alumnus of Santa Monica College, they later completed their Masters in Africana Studies at SUNY Albany and are on the cusp of completing their PhD in Africology and African American Studies at Temple University. Hamilton's thirst for knowledge and love of exploration have taken them on life changing study abroad journeys across South Africa, Jamaica, and various European countries. Through these experiences, they not only discovered a profound affection for travel but also awakened to the profound impact of experiential education. When they are not working, they enjoy hiking, singing, making jewelry, and spending time with friends and family. Eager to share the transformative power of study abroad and the invaluable insights gained from African history, Professor Hamilton looks forward to guiding you on a journey that illuminates how the past continues to shape our present.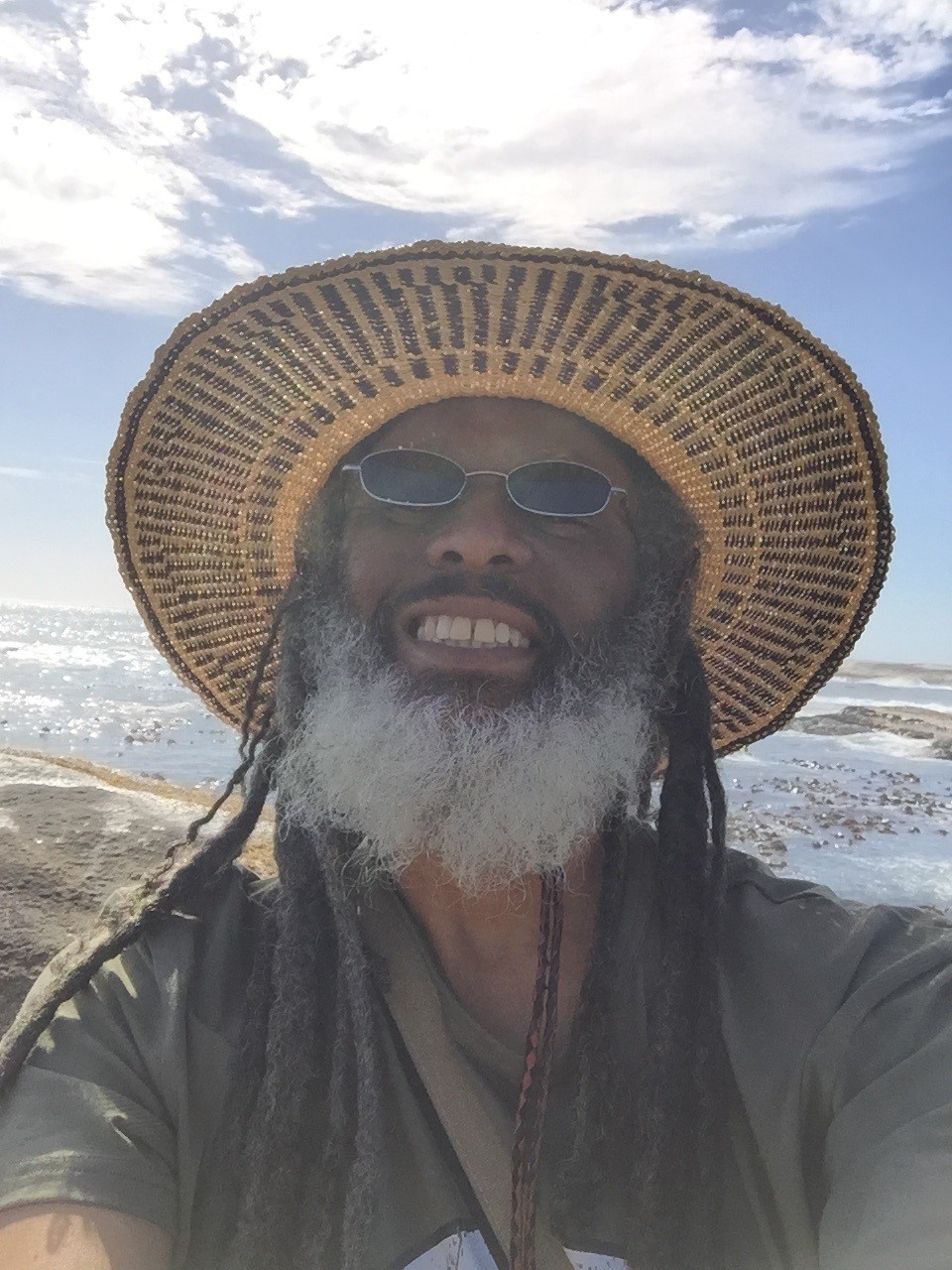 Professor Doucet earned the Master of Arts degree in English Composition from California State University San Bernardino, producing the thesis Flippin' the Script: Metaphor and Inversion in Ebonics. He has been a full-time faculty member of the Santa Monica College English Department for 24 years. Professor Doucet has taught English Fundamentals, First Year Composition (transferable), Critical Analysis of Literature, Creative Writing, African and African American Literature, and World Literature. He is the current full-time advisor for SMC's Beta Kappa Delta Chapter of Phi Theta Kappa International Honor Society. He has also advised for Students for Justice in Palestine, Black Collegians Club, African American Women's Club, Future Teachers Club, Baha'i Club, Creative Collaborations Club, Ink Jotters Club, and the Yoga Club. Professor Doucet is currently completing a Ph.D. in Cultural Studies at Claremont Graduate University. His dissertation focuses on the Black Arts Movement and Multicultural Community Theater movement in Los Angeles of the 1960s and 1970s. Professor Doucet served as co-lead faculty for the 2017 Study Abroad South Africa, a trip that he says formed lasting relationships for him with the students and faculty.
Program Costs
Expense type

Cost

Deadline

Program Fee

Accomodations, ground transportation, cultural excursions, some meals in the country and mandatory iNext medical insurance.

$200 deposit to reserve your spot.

$2,865

Program fee: $2,865, excluding international flights, some ground transportation, some meals and course and tuition fees.

Bring deposit (check or money order), passport, & mandatory forms to International Education Center.

Checks should be made payable to: Santa Monica College.

Student Services Center 3rd floor

Airfare

$1,700- $2,800

*Airfare prices subject to change and may be less or more expensive than the price range provided.

You will purchase the airline ticket on your own: from Los Angeles (LAX) to Johannesburg (JNB). We recommend you book a flight with no more than 1 connection with plenty of time to make your connecting flight. Make sure your connection is at least 1.5 hours to make sure you are able to make your second flight. If you choose to fly a more budget-friendly airline and/or non-American airline, please do your research. Faculty leads will share their flight information in case you'd like to book the same flights.

Tuition for 3-Unit per Course (English 2, History 38)

$276 resident tuition

$1,896 non-resident tuition

International Education Center will register you for class before program departure. You must pay tuition before departure.

Meals

Approx. $700

Money you'll expect to spend for the meals not covered in the program price.

Total Estimated costs

$5,541 - $8,261

Once the minimum number of deposits are received, students will be advised about purchasing airfare.
Additional Costs
| Expense type | cost | Deadline |
| --- | --- | --- |
| Personal spending money | $900 | Money for buying souvenirs, doing activities not featured in the program itinerary, etc. |
| Airport transportation | $120 | Rideshare, taxi, etc. |
| Passport (new - if you do not have a current passport) | $145 (U.S. passport fee) | Please allow up to 6 weeks for processing of a new passport |
Scholarships are available!
For students interested in applying for a scholarship, make sure to fill out that section in the program application.
This program is on a first come, first served basis. There are 24 spots available. Once you complete your application, you secure your spot by submitting a $200 deposit.* Your final acceptance into the program will be based on your ability to provide proof of your airline ticket by the deadline.
*Even if you are applying for a scholarship, you must submit a $200 deposit. Your check will be held until you are notified of your scholarship award.
Payment Options for the South Africa program
Personal Checks, Cashiers Checks, or Money Order (No cash or credit card payments)
Dates to Remember
title

dates

More information

Informational Sessions

Tuesday, Sep 26 at 11:15am in room HSS 105

Thursday, Sep 28 at 5pm zoom

Tuesday, Oct 3 at 11:15am zoom

Thursday, Oct 5 at 11:15am in room HSS 105

Tuesday, Oct 10 at 5pm zoom

Thursday, Oct 12 at 11:15 zoom

Application Deadline and Payment

Late applications will be considered on a case by case basis.

Application and deposit due by Oct 20th

Full payment must be received by Oct 27th

Complete the Online Study Abroad application.

Bring deposit (check or money order), passport, and mandatory forms to International Education Center.

Students Services Center 3rd Floor.

Make the check payable to Santa Monica College.

Questions?

Please email studyabroad@smc.edu

Mandatory Forms

Overseas Release Form and Medical Release Form due at time of first deposit.

Passport due at time of first deposit.
Eligibility Requirements
Be a current SMC student and take the offered course. If you are not currently an SMC student, apply online.
All participants must be 18 years old by October 21, 2023.
Have a valid passport by October 21, 2023.
Pay all programs fees and tuition by the deadline. If you are a financial aid recipient, check with the Financial Aid office about using your financial aid to your tuition and fees.
For additional questions, please email: studyabroad@smc.edu