Literary Talks & Readings
Welcome to SMC! Have you wanted to listen to intriguing stories? Meet and talk with fascinating, creative artists? Enjoy poetry and richness of language? It has been a regular feature of life at SMC—every semester for the last 22 years. We have the opportunity to listen to a wide variety of award-winning authors who want to share their art and experience with the students. Usually, during the Activity Hour (11:15 a.m. - 12:30 p.m. Tuesday/Thursday), when most students do not have classes. And they are free and open to everyone. This semester, the Literary Series is on Zoom. So, these wonderful sessions are only a few clicks away on a computer screen near you. Tell your friends and relatives about these events. All of you are most heartily welcome.
This series is made possible by generous support of the SMC Associates.
SMC Literary Series Fall 2023
We the People Celebrate Our Constitution with Jody Armour
Tuesday, September 12 6:30 – 8 p.m. | Zoom Link
Jody David Armour is the Roy P. Crocker Professor of Law at the University of Southern California. A widely published scholar and popular lecturer, he studies the intersection of race, law, morality, psychology, politics, ordinary language philosophy, and the performing arts. His latest book, N*gga Theory: Race, Language, Unequal Justice, and the Law (Kirkus Reviews Best Book of 2020) looks at America's criminal justice system through deeply interdisciplinary lenses. His latest free speech article is titled "Law, Language, and Politics," 22 University of Pennsylvania Journal of Constitutional Law 1073 (2020). Armour is a Soros Justice Senior Fellow of The Open Society Institute's Center on Crime, Communities & Culture, and he is on the Board of Directors for LEAP (Law Enforcement Action Partnership), an international 501(c)(3) non-profit of police, prosecutors, judges, corrections officials, and other law enforcement officials advocating for criminal justice reform.
We the People Celebrate Our Constitution with Erwin Chemerinsky
Tuesday, September 14, 11:15 a.m. – 12:30 p.m. | Zoom Link
Erwin Chemerinsky is Dean and Jesse H. Choper Distinguished Professor of Law, University of California, Berkeley School of Law. Prior to assuming this position, he was the founding dean of the University of California, Irvine School of Law, and a professor at Duke Law School, University of Southern California Law School, and DePaul Law School. He is the author of 15 books, including Constitutional Law and Interpreting the Constitution, and over 200 law review articles. He frequently argues appellate cases, including in the United States Supreme Court. In 2022, he was the President of the Association of American Law Schools.
The Joys and Challenges of Crime Fiction: A Discussion with Leye Adenle
Tuesday, October 3, 11:15 a.m. – 12:30 p.m. | Zoom Link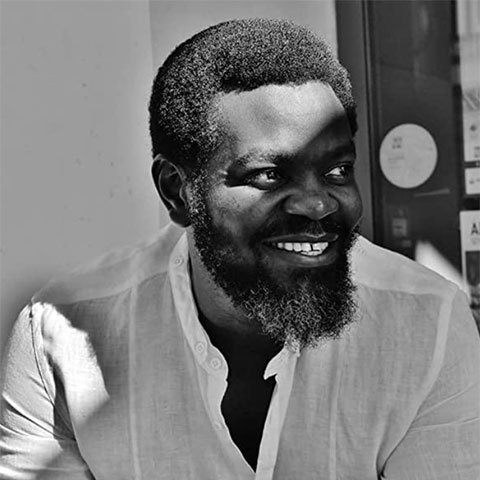 Leye Adenle, a Nigerian-born crime thriller author who lives in London, is known for his gripping and suspenseful stories that explore the darker side of human nature. His debut novel, Easy Motion Tourist, won the prestigious Prix Marianne in France in 2016. His other notable novels include When Trouble Sleeps (2019) and Unfinished Business (2023).
Adenle's writing is characterised by its vivid descriptions of Nigerian society, which he portrays with a gritty realism that captures the complexity of life in a country that is often misunderstood by outsiders. His novels delve into issues such as corruption, inequality, and violence, while also exploring the humanity of his characters and the choices they make in the face of adversity.
His writing has appeared in publications such as the Big Issue, and he has written and recorded pieces for BBC Radio 4 and BBC World Service. In addition to his writing, Adenle is a frequent speaker on issues related to African literature and culture and has given talks at universities and literary festivals around the world.
Sponsored by the SMC Global Citizenship Committee.
The Oceanic of Poetry: A Reading by Aimee Nezhukumatathil
Tuesday, October 17, 11:15 a.m. – 12:30 p.m. | Zoom Link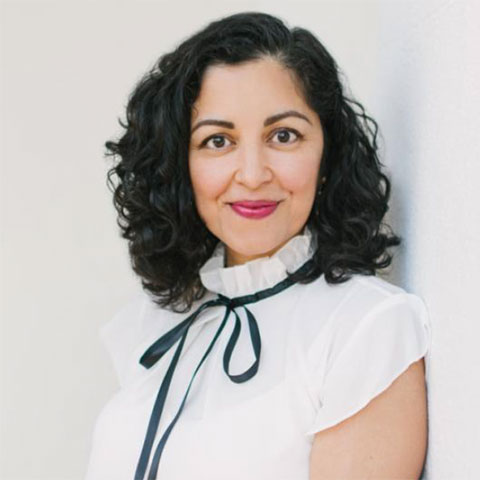 Born to a Filipino mother and Malayali Indian father, Aimee Nezhukumatathil (neh-ZOO / koo-mah / tah-TILL) is the author of four books of poetry: Oceanic (Copper Canyon 2018); Lucky Fish (2011), winner of the Hoffer Grand Prize for Prose and Independent Books; At the Drive-In Volcano (2007); and Miracle Fruit (2003), all from Tupelo Press. She is also the author of the collection of nature essays, World of Wonders: In Praise of Fireflies, Whale Sharks, and Other Astonishments (Milkweed, 2020), which was Barnes and Nobles 2022 Book of the Year. With Ross Gay, she co-authored Lace & Pyrite, a chapbook of nature poems (Organic Weapon Arts, 2014). She is currently working on a food-book forthcoming with Ecco in 2024. Nezhukumatathil's poems and essays have appeared in American Poetry Review, Poetry, Quarterly West, New England Review, Ploughshares, FIELD, Antioch Review, Prairie Schooner, Virginia Quarterly Review, The Southern Review, and Tin House. Her poems and essays have also been widely anthologized. She is currently professor of English and teaches environmental literature and poetry writing in the MFA program of the University of Mississippi.
Scientific Method Norms and Expectations versus Literary Norms and Expectations: A Discussion with John Ioannidis
Wednesday, November 1, 11 a.m. – 12:30 p.m. | Zoom Link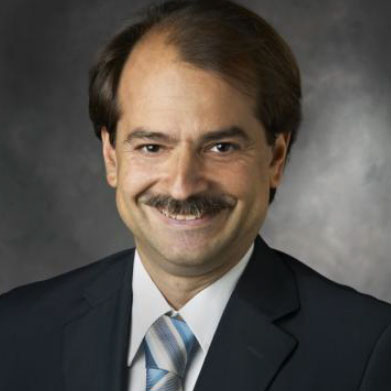 John P.A. Ioannidis, MD, DSc is Professor of Medicine, Professor of Epidemiology and Population Health, and Professor (by courtesy) of Biomedical Data Science at the School of Medicine, Professor (by courtesy) of Statistics at the School of Humanities and Sciences, and co-Director of the Meta-Research Innovation Center at Stanford (METRICS) at Stanford University. Born in New York City in 1965, raised in Athens, Greece, and winner of the National Award of the Greek Mathematical Society (1984), he received his MD (top rank of medical school class) from the National University of Athens (1990). Trained at Harvard and Tufts (internal medicine, Infectious diseases), he held research and teaching positions at NIH, Johns Hopkins, and Tufts. He chaired the Department of Hygiene and Epidemiology, University of Ioannina Medical School (1999-2010) while also holding adjunct professor positions at Harvard, Tufts, and Imperial College. Former Director/C.F. Rehnborg Chair at Stanford Prevention Research Center, he has teaching and research appointments in 4 departments and membership in 8 centers/institutes at Stanford. Prof. Ioannidis launched the PhD program in Epidemiology & Clinical Research and the MS program in Community Health & Prevention Research. A recipient of several awards and honorary doctorates, he is a member of many academies, including the US National Academy of Medicine and the European Academy of Sciences and Arts. Editor-in-Chief of the European Journal of Clinical Investigation (2010-2019) and current President of the Association of American Physicians, he has delivered over 700 invited and honorary lectures. His PLoS Medicine paper on "Why Most Published Research Findings are False" has been the most-accessed article in the history of Public Library of Science. He is among the 10 scientists with the highest current citation rate in the world. At Stanford, he also regularly teaches courses in comparative literature and creative writing (poetry). His most recent fictional work is Variations on the Art of the Fugue and a Desperate Ricercar (2022).
Awakening the Senses, Romancing the Words, with Diane Ackerman
Tuesday, November 14, 11:15 a.m. – 12:30 p.m. | Zoom Link
The incandescent Diane Ackerman—celebrated interpreter of science and nature—is the author of two dozen highly acclaimed works of nonfiction and poetry, including The Zookeeper's Wife (2007) and A Natural History of the Senses (1990). In prose so rich and evocative that one can feel the earth turning beneath one's feet as one reads, Ackerman's thrilling observations urge us to live in the moment, to wake up to nature's everyday miracles.
Her most recent book, The Human Age: The World Shaped By Us (Norton 2014), won the 2015 PEN New England Henry David Thoreau Prize for literary excellence in nature writing for a book that "celebrates the natural world and human ingenuity, while exploring how the human race has become the single dominant force of change on the whole planet." Her memoir One Hundred Names for Love (2012), finalist for the Pulitzer Prize and the National Book Critics Circle Award, tells the story of Ackerman's work to bring her husband back from the depths of aphasia after he suffered a terrible stroke, and was described by the Washington Post as "an ode to playfulness and the brain's plasticity…a testament to the power of creativity in language, life—and love."
Ackerman's poetry has been published in leading literary journals. Her poetry books are Origami Bridges: Poems of Psychoanalysis and Fire and The Planets: A Cosmic Pastoral. Her essays about nature and human nature have appeared in the New York Times, Smithsonian, Parade, The New Yorker, National Geographic, and many other journals.
Diane Ackerman, an MA, MFA, and PhD from Cornell University, has received many prizes and awards, including a Guggenheim Fellowship, the John Burroughs Nature Award, and the Lavan Poetry Prize, as well as being honored as a Literary Lion by the New York Public Library. She also has the rare distinction of having a molecule named after her—the dianeackerone.
Literary Series Contact Information
If you have questions regarding the SMC Literary Series, please email Vishwanadha_Hari@smc.edu.