Literary Talks & Readings
Welcome to SMC! Have you wanted to listen to intriguing stories? Meet and talk with fascinating, creative artists? Enjoy poetry and richness of language? It has been a regular feature of life at SMC—every semester for the last 22 years. We have the opportunity to listen to a wide variety of award-winning authors who want to share their art and experience with the students. Usually, during the Activity Hour (11:15am-12:30pm Tuesday/Thursday), when most students do not have classes. And they are free and open to everyone. This semester, the Literary Series is on Zoom. So, these wonderful sessions are only a few clicks away on a computer screen near you. Tell your friends and relatives about these events. All of you are most heartily welcome.
This series is made possible by generous support of the SMC Associates.
SMC Literary Series Fall 2022
Alex Espinoza: "A Reading and Conversation with Alex Espinoza"
Thursday 8 September 11:15am-12:30pm PT
https://cccconfer.zoom.us/j/91265138492
Alex Espinoza was born in Tijuana, Mexico to parents from the state of Michoacán. He graduated from the University of California-Riverside, then went on to earn an MFA from UC-Irvine's Program in Writing. His first novel, Still Water Saints, was published by Random House in 2007. His second novel, The Five Acts of Diego León, was published by Random House in March 2013. Alex's work has appeared in several anthologies and journals. His awards include a 2009 Margaret Bridgeman Fellowship in Fiction to the Bread Loaf Writers' Conference, a 2014 Fellowship in Prose from the National Endowment for the Arts, a 2014 American Book Award from the Before Columbus Foundation for The Five Acts of Diego León, and a fellowship to the MacDowell Colony. His latest is Cruising: An Intimate History of a Radical Pastime (Unnamed Press 2019). Alex teaches at UC-Riverside, where he serves as the Tomás Rivera Endowed Chair of Creative Writing, and has just finished a new novel.
Peter Schweizer: "America's Corrupt Elites and China"
Tuesday 27 September 11:15am-12:30pm PT
https://cccconfer.zoom.us/j/91979158100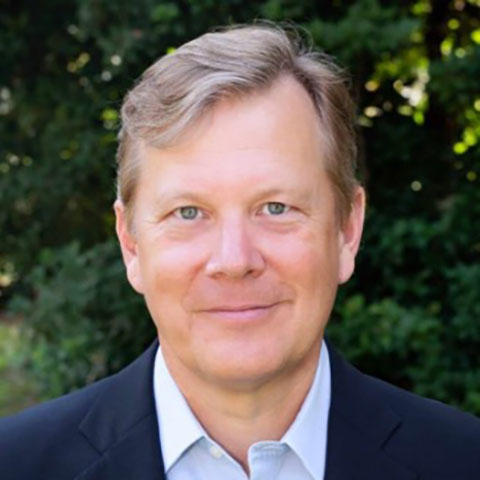 Peter Schweizer is a nationally renowned investigative journalist and a seven-time New York Times bestselling author, most recently of Red-Handed (2022). His other books include Clinton Cash (2015), Secret Empires (2018), and Profiles in Corruption (2020). He is the President of the Government Accountability Institute and host of a weekly podcast called "The Drill Down."
His investigative journalism has been featured on CBS's 60 Minutes, the New York Times, the Wall Street Journal, Fox News, and many other places. His 2014 book, Extortion, exposed insider stock trading by members of Congress and led to passage of the STOCK Act, outlawing the practice.
He has written for Foreign Affairs, New York Times, Wall Street Journal, Washington Post, Los Angeles Times, National Review, among other publications, and he appears regularly on television, radio, and on many podcasts.
A Hoover Fellow at Stanford University, Peter received his M.Phil. from Oxford University and his B.A. from George Washington University.
Kimberly K. Robeson: "Zeus, A Sword, and Soul Mates: Does Your Other Half exist?"
Tuesday, 4 October 2022 11:15am to 12:30pm PT
https://cccconfer.zoom.us/j/94236462132
Kimberly K. Robeson is a Greek-American Assistant Professor at Los Angeles Valley College and author of The Greek Persuasion (her debut novel). Kimberly teaches world literature, creative writing, composition courses, and was the co-advisor for the college's LGBTQ+ Club for five years and is part of the Umoja faculty. She lived half her life overseas: in Venezuela, Borneo, Greece, Saudi Arabia, South Africa, Spain, and Peru. The other half of her life has been in the United States. Most of her summers were spent in Kamena Vourla, a beach side town in Greece, where her yiayia and papou have a summer house. Kimberly received a Bachelor's Degree in English and a Master's Degree in Comparative Literature from San Diego State University. She has taught English in Greece, Peru, and the United States for the past thirty years. Kimberly has always been a storyteller like her yiayia, and Greece is always in her heart. She is happy to have found "home" at LAVC and in Los Angeles with her husband, Hugo, and their bulldogs: Achilles, Oia, Opa. But, one day, like Odysseus, she hopes to return to the Motherland permanently.
In her debut novel, Greek-American professor, Thair Mylopoulos-Wright, begins writing about her yiayia's youth in 1940s Egypt, her mother's life in 1960s Greece, and finally her own life in the US—an exercise that starts her on a quest for wholeness and, ultimately, inspires her to forge a path that goes beyond the traditional.
Paisley Rekdal: "West: A Translation. Reading by Paisley Rekdal."
Tuesday 25 October 11:15am-12:30pm PT
https://cccconfer.zoom.us/j/91098314478
Paisley Rekdal, Poet Laureate of Utah, is the author of a book of essays, The Night My Mother Met Bruce Lee (2000); the hybrid photo-text memoir, Intimate; and six books of poetry: A Crash of Rhinos; Six Girls Without Pants; The Invention of the Kaleidoscope; Animal Eye, a finalist for the 2013 Kingsley Tufts Prize and winner of the UNT Rilke Prize; Imaginary Vessels, finalist for the 2018 Kingsley Tufts Prize, and Nightingale, which won the 2020 Washington State Book Award for Poetry. Her most recent works of nonfiction are a book-length essay, The Broken Country: On Trauma, a Crime, and the Continuing Legacy of Vietnam and Appropriate: A Provocation (2021). She guest edited Best American Poetry 2020. Two new books are forthcoming: a hybrid book-length poem titled West: A Translation (Copper Canyon Press, 2023) and Real Toads: Imaginary Gardens: How to Read and Teach a Poem (W.W. Norton, 2024).
Helon Habila: "The Writer and the Environment: A Reading by Helon Habila"
Tuesday 15 November 11:15am-12:30pm PT
https://cccconfer.zoom.us/j/99289919344
Helon Habila is a Professor of Creative Writing at George Mason University in Virginia. His novels include Waiting for an Angel (2002), Measuring Time (2007), Oil on Water (2010), and Travelers (2019). He is the editor of the Granta Book of African Short Story (2011). His nonfiction account of the 2014 kidnapping of schoolgirls in Nigeria is titled, The Chibok Girls: The Boko Haram Kidnappings and Islamist Militancy in Nigeria (2016). Habila's novels, poems, and short stories have won many honors and awards, including the Commonwealth Prize for Best First Novel (Africa Section), the Caine Prize, and most recently the Windham-Campbell Prize.
Literary Series Contact Information:
If you have questions regarding the SMC Literary Series, please email Vishwanadha_Hari@smc.edu.