Literary Talks & Readings
Welcome to SMC! Have you wanted to listen to intriguing stories? Meet and talk with fascinating, creative artists? Enjoy poetry and richness of language? It has been a regular feature of life at SMC—every semester for the last 21 years. We have the opportunity to listen to a wide variety of award-winning authors who want to share their art and experience with the students. Usually, during the Activity Hour (11:15am-12:30pm Tuesday/Thursday), when most students do not have classes. And they are free and open to everyone. This semester, the Literary Series is on Zoom. So, these wonderful sessions are only a few clicks away on a computer screen near you. Tell your friends and relatives about these events. All of you are most heartily welcome.
This series is made possible by generous support of the SMC Associates.
SMC Literary Series Spring 2022
Attica Locke: "Bluebird, Bluebird and How Setting Can Shape Plot in Crime Fiction"
Thursday 24 February 11:30am-12:30pm PT
https://cccconfer.zoom.us/j/98325969662
Attica Locke's latest novel Heaven, My Home, sequel to the Edgar Award-winning Bluebird, Bluebird, is a NY Times best-seller. Her novel Pleasantville was the winner of the Harper Lee Prize for Legal Fiction and was also long-listed for the Bailey's Prize for Women's Fiction. The Cutting Season was the winner of the Ernest Gaines Award for Literary Excellence. Her first novel Black Water Rising was nominated for an Edgar Award, an NAACP Image Award, as well as a Los Angeles Times Book Prize, and was short-listed for the Women's Prize for Fiction. A former fellow at the Sundance Institute's Feature Filmmaker's Lab, Locke works as a screenwriter as well. She was a writer and producer on the Fox series, Empire, the Netflix series When They See Us, and the Emmy-nominated Little Fires Everywhere, for which she won an NAACP Image award for television writing. She is currently writing and producing an adaptation of her sister Tembi Locke's memoir From Scratch: A Memoir of Love, Sicily, and Finding Home for Netflix. A native of Houston, Texas, Attica lives in Los Angeles, California, with her husband and daughter.
Xiaowei R. Wang: "Blockchain Chicken Farms and Taobao Villages"
Tuesday 8 March 2022 11:15am-12:30pm PT
https://cccconfer.zoom.us/j/95932664144
Xiaowei R. Wang is an artist, writer, organizer and coder. Their collaborative project FLOAT Beijing created air quality-sensing kites to challenge censorship and was an Index Design Awards finalist. Other projects have been featured by the New York Times, BBC, CNN, VICE and elsewhere. Their most recent project, The Future of Memory, was a recipient of the Mozilla Creative Media Award. They are the author of the book Blockchain Chicken Farm: And Other Stories of Tech In China's Countryside (2020) and one of the lead stewards of Logic School, an organizing community for tech workers.
Kali Fajardo-Anstine: "Sabrina & Corina, A Reading with Kali Fajardo-Anstine"
Tuesday 29 March 2022 11:15am-12:30pm PT
https://cccconfer.zoom.us/j/95068851692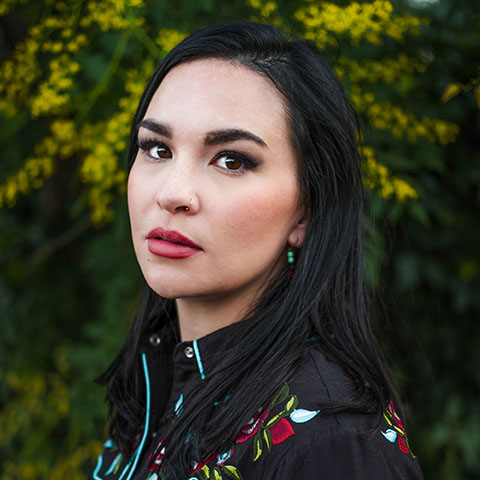 Kali Fajardo-Anstine is from Denver, Colorado. The author of Sabrina & Corina, a finalist for the National Book Award, the PEN/Bingham Prize, The Clark Prize, The Story Prize, the Saroyan International Prize, and winner of an American Book Award, she is the 2021 recipient of the Addison M. Metcalf Award from the American Academy of Arts and Letters. Her work has been honored with the Denver Mayor's Award for Global Impact in the Arts and the Mountains and Plains Independent Booksellers Association Reading the West Award. She has written for The New York Times, Harper's Bazaar, ELLE, O: the Oprah Magazine, The American Scholar, Boston Review, and other publications, and has received fellowships from MacDowell, Yaddo, Hedgebrook, and Tin House. Fajardo-Anstine earned her MFA from the University of Wyoming and has lived across the country, from Durango, Colorado, to Key West, Florida.
Theresa Brown: "Healing: When a Nurse Becomes a Patient"
Tuesday 3 May 11:15am-12:30pm PT
https://cccconfer.zoom.us/j/93574183853
Theresa Brown, PhD, RN, is author of the forthcoming Healing: When a Nurse Becomes a Patient (Algonquin Books 2022). She also wrote the New York Times bestseller The Shift: One Nurse, Twelve Hours, Four Patients' Lives. The Shift portrays one real shift worked by a hospital nurse, showing a day-in-the-life of an RN, but also all the life in one day in the hospital.
Brown is a frequent contributor to the New York Times, where she writes about nursing and health care. Her Opinion series, "Bedside," examined health care from a nurse's point of view. One of her columns for the New York Times "Well" blog earned Brown an invitation to the White House, where President Obama quoted her in defense of the Affordable Care Act. Brown has written for CNN.com, The Journal of the American Medical Association, Slate.com, The Journal of the American Medical Association and the Pittsburgh Post-Gazette. She speaks nationally on topics relating to nursing, health care, and end of life.
Her first book, Critical Care: A New Nurse Faces Death, Life, and Everything in Between (Harper 2011), is used as a textbook at Schools of Nursing around the country. It chronicles Brown's first year of being a nurse. A native of Missouri, Brown has a PhD in English from the University of Chicago and taught English for three years at Tufts University. She stayed home with her three children after working at Tufts and was inspired by them to return to school and become a nurse, leaving academia behind. It is a career change she has never regretted.
Literary Series Contact Information:
If you have questions regarding the SMC Literary Series, please email Vishwanadha_Hari@smc.edu.