English Clubs
Get involved with some of the many clubs that are tied to SMC's English Department! Whether as a writer or a reader, you can find a literary community here at SMC that best serves or inspires you.
SMC English Club
The purpose of this Associated Students (A.S.) club is to foster a love of literature among passionate students across all majors at Santa Monica College. We collaborate with members to select works from various forms and mediums of literature and discuss their impact. We hope to create a fun and inspiring space for students to connect with each other over their love of literature.
Email: engl.club.smc@gmail.com
Social Media:
SMC Writers Club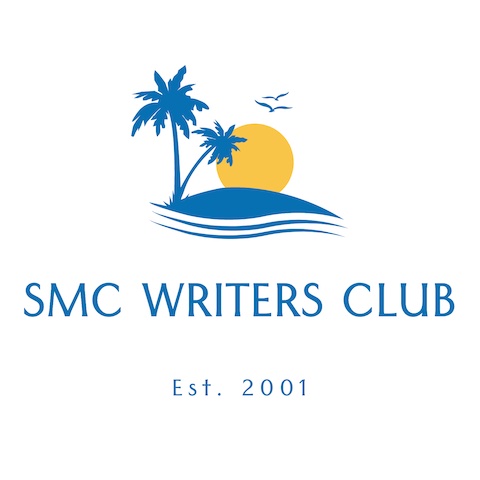 Established in 2001, the SMC Writers Club aims to grow and promote exceptional and creative writing talent at Santa Monica College. Our poets, essayists, journalists and more, are on a journey, some as current students and others as alumni, to evolve the tradition of literature and culture. We hope that our participation as part of this club will create a unique community of talent, mentors, publishers, game changers, visionaries and artists.
This year, the SMC Writers Club presents the Dreams Come True International Writing Competition. The competition includes One Dreams Come True Award in Literature, One Dreams Come True Award in Innovation to recognize an exceptional submission, and up to three Dreams Come True Young Awards which will be presented to three exceptional primary or secondary school student writers. Winning entries will be published by the SMC Writers Club in a book or magazine, and one copy of the publication with the award-winning submissions will be presented to every awardee or published writer. The deadline for submission is Sept. 30th. For more information on submissions, view the Dreams Come True International Writing Competition Guidelines.
Social Media:
SMC Writers Room
SMC's Writers Room is a club for students focused on the practice of writing. It provides a structured environment where students commit to putting words on the page during meetings, followed by a short discussion. We believe that a writers group is the perfect blending of an activity that often takes motivation to start, with the encouragement of working alongside like-minded writers. Our goal is to create a space where writers of all kinds come together to write because we know that getting started is often the hardest part.
We're open to all writers, whether non-fiction, fiction, songwriters, screenwriters, poets, bloggers, last-minute essayists, post-it note novelists, or bathroom stall writers. We meet weekly in an effort to create a community where we're free to experiment with and develop our own personal writing processes. We do this primarily through writing sprints and exercises that challenge us to think both inside and outside of the boxes we build for ourselves. The goal of every meeting is to end with words on the page!
Email: smcwritersroom@gmail.com
Social Media: