About the Architecture Program
Start with a strong foundation to design a better built environment.
The Architecture program at Santa Monica College provides an analytical foundation from which you will explore innovation through functional, cultural, environmental, and socially conscious design. Learn about the impact of the built environment while developing skills in drafting, rendering, presentations, project collaboration, environmental design, building systems, and code compliance. Explore creative careers in digital production or environmental design for a sustainable future.
The Architecture program is part of the Design Technology Department, located in the cutting-edge Center for Media and Design. The CMD houses innovative and creative programs to broaden and enrich your design experience at Santa Monica College.
With on-campus and fully online program options, SMC offers a format that works for you.
Find the path that fits your personal needs and professional goals:
Transfer Preparation
Many colleges and universities offer baccalaureate degrees in this field. Students planning to transfer to a four or five-year college or university need to know which courses completed at Santa Monica College will be accepted at the specific college/university. Please consult a Counselor. SMC has transfer articulation agreements with the many UC and CSU campuses, as well as several private and out-of-state institutions.
Degrees and Certificates
Associate in Science Degree - Architecture
31 units + General Education requirements
Certificate of Achievement - Architecture
31 units
Explore architecture through cultural, environmental, and social relevance while understanding and addressing critical issues facing the built environment. Innovative design, critical analysis, and communication skills are developed in drawing, writing, modeling, and collaboration. Students completing the AS degree may apply for transfer to a university program in Architecture, Interior Architecture, or Environmental Design, or obtain an entry-level position in the same fields.
Certificate of Achievement - Architecture and Interior Design Digital Production
16 units
This program provides students with practical knowledge using industry standards tools and techniques. Focus is on the skills necessary for communicating ideas and projects using a variety of technical skills, including digital drafting, modeling, rendering, image enhancement, fabrication, and the use of VR in the design industry. Students will be prepared to work in a wide range of design disciplines, including architecture, interior design, fixture and furniture design, and 3D rendering firms.
SMC Resources
Potential Career Options
---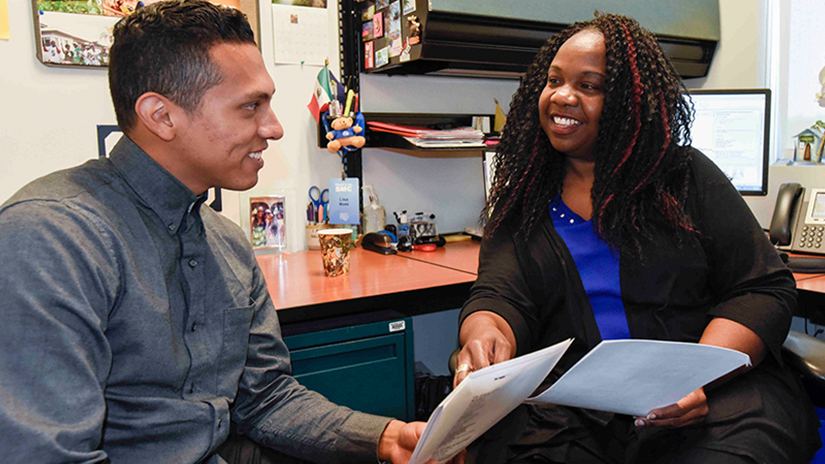 Need help planning for your major?
Our counselors are here to help you plan your academic classes, goals, and needs.
---