About the Fashion Merchandising Program
Fashion merchandisers select, purchase, promote, and sell clothing and accessories. As a Fashion Merchandising student, you will study fashion trends, learn about trend forecasting, and visit manufacturers and merchandise markets to gain real-world experience in the field. Your classroom simulates an industry office. You will work in teams and play various roles: manager, buyer, advertiser, display department, and sales representative.
Learn how to coordinate promotional activities, including marketing campaigns and fashion shows. Fashion merchandising offers advanced career options across marketing, purchasing, merchandising, and sales. In this program, you will build a diverse portfolio designed to help you transition to a 4-year institution or enter directly into the fashion industry.
We provide opportunities to visit design houses and manufacturers, as well as hear from retailers, merchandisers, and stylists. Top fashion schools and employers value Santa Monica College Fashion Merchandising graduates for their motivation, focus, and creativity.
Your dream of working in the fashion industry is within reach.
Transfer Preparation
Many colleges and universities offer baccalaureate degrees in this field. Students planning to transfer to a four-year college or university need to know which courses completed at Santa Monica College will be accepted at the specific college/university. Please consult a Counselor. SMC has transfer articulation agreements with the many UC and CSU campuses, as well as many private and out-of-state institutions.
Degrees and Certificates
Associate in Science Degree - Fashion Merchandising
60 units
Certificate of Achievement - Fashion Merchandising
40 units
Fashion merchandising students learn and experience each step of the development, promotion, and sales of fashion and lifestyle product lines. Fashion trends are identified and analyzed in order to understand the direction of product development, the positioning in the marketplace, the importance of proper sales representation via visual presentation, advertising, public relations, and social media in the fashion cycle from initial concept to brick-n-mortar and e-commerce sales.
Potential Career Options
---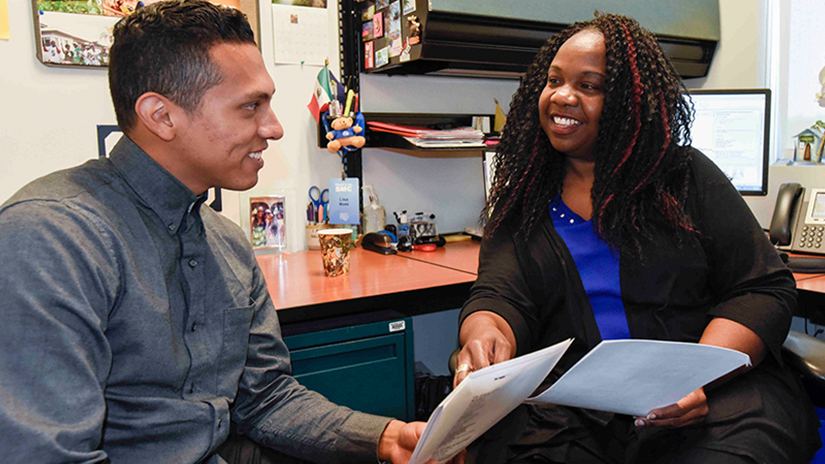 Need help planning for your major?
Our counselors are here to help you plan your academic classes, goals, and needs.
---
You May Also Be Interested In
SMC Resources