About the Respiratory Care Program
Respiratory Care Practitioners are healthcare professionals that specialize in providing optimal cardiopulmonary care to patients with disorders such as asthma, pneumonia, COPD and infants with immature lungs, etc. Santa Monica College's Respiratory Care Program is a two-year, Associate of Sciences Degree program accredited by the Commission on Accreditation for Respiratory Care (CoARC). Through transforming competency-based medical education curriculum, the program prepares the respiratory care practitioner of the future to possess great medical knowledge, apply it, and be clinically competent to provide high quality care in challenging settings likely to be encountered upon entry into practice.
The SMC Respiratory Care Associate Degree program incorporates the latest respiratory equipment, high-fidelity simulators, skills laboratory and clinical experience at top-rated clinical sites in the Greater Los Angeles area. The program prepares students for National Board for Respiratory Care's (NBRC) board exams and earn the Registered Respiratory Therapist (RRT) credential, required for licensure in California. To earn the RRT credential, graduates must pass the Therapist Multiple Choice Exam (TMC) at the high threshold and the Clinical Simulation Exam (CSE).
Program Accreditation
The SMC Respiratory Care Program (200637) is accredited by the Commission on Accreditation for Respiratory Care (CoARC)
The CoARC accredits respiratory Care education programs in the United States. To achieve this end, it utilizes an 'outcomes based' process. Programmatic outcomes are performance indicators that reflect the extent to which the educational goals of the program are achieved and by which program effectiveness is documented."
Contact information
264 Precision Blvd
Telford, TN 37690 USA
Telephone: 817-283-2835
Fax: 817-354-8519
Email: webmaster@coarc.com
Programmatic outcomes
CoARC.com
Potential Career Options
---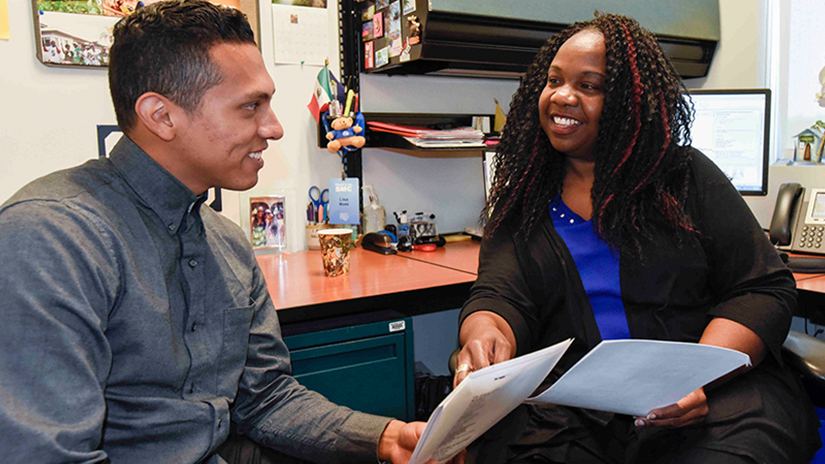 Need help planning for your major?
Our counselors are here to help you plan your academic classes, goals, and needs.
---
You May Also Be Interested In
SMC Resources