Don't be surprised if you start to notice some Santa Monica youths putting down their surf boards and picking up pipettes.
Silicon Beach is now a biotech industry hub—especially in the cancer-fighting niche of cell therapy—as key players like Kite Pharma and Neogene Therapeutics establish their headquarters locally. Their presence creates a rich ecosystem that's also attracting smaller biomanufacturing start-ups to set up shop here, the Santa Monica Daily Press reported last year.
At SMC, biology professors Dr. Andria Denmon and Dr. Tom Chen are riding the Santa Monica biotech wave. These forward-looking faculty are in the late stages of developing a new biotechnology major that is equity-centered and inclusive of student with various learning styles and backgrounds. This new academic focus will include two stackable certificates and an associate degree to meet the workforce needs of a booming industry while giving students a direct pathway into this dynamic and life-changing industry. On track to rollout in less than a year, the program has already been endorsed by the Los Angeles Regional Consortium of community colleges and the curriculum has been vetted and approved by industry experts from Kite, A Gilead Company, Amgen, and BioRad to name a few . SMC's Curriculum Committee has also assessed and provided feedback on the eight proposed new courses. The college's Board of Trustees will likely greenlight the program in the fall, which clears the way for the first classes to be offered in spring 2023, followed by the full program in fall 2023.
Biotech Can Do Better
Andria and Tom designed the program not only to fill local demand for skilled lab techs (see sidebar), but with the explicit goal of providing a clear pathway to industry while supporting students that often come from underserved communities.
"This program is inclusive," Andria says. "It's for everybody: people from different socio-economic and cultural backgrounds coming together to learn. We're trying to design it to mimic the diversity we hope to eventually see across the biotech industry."
Tajah Huerta-White '21, who grew up in South LA and is of mixed Hispanic and African-American heritage, wishes the biotech program had existed when he was at SMC. Now in his senior year at the University of Houston, Tajah was enrolled in Andria's Bio 21 class when she was just getting the ball rolling.
"I would go to office hours and we'd discuss science, her life experiences, my life experience in navigating STEM," says Tajah,.
In her conversations with Tajah about the amazing opportunities in the biotech industry, Andria also shared that as a Black woman, she sometimes felt that she did "not belong in STEM spaces" or had a sense "of being tokenized."
Because of these feelings, Andria wanted to make sure that no student felt left out of science, especially her students of color. "So many challenges or stereotypes get projected on students of color. They come up against so many microaggressions.," says Andria, who earned her PhD in biochemistry and cell biology at Rice University and spent three years as a NIH/NCI-postdoctoral fellow at UC Irvine before joining SMC's fulltime faculty in 2019.
"Yes, things are getting better," she concedes, "but unfortunately, the same hoops I had to jump through, Tajah still has to jump through as well."
Talking with students like Tajah and recalling her own experiences, reinforced the need for a more inclusive biotech program where everyone feels that they belong.
"Our mission goes beyond just teaching skills," she says. "We're also focused in on students who are marginalized, who are coming from different backgrounds, students with disabilities, and students that are justice involved or system impacted. And we're partnering with companies that share our vision to diversify the STEM and biotech workspace."
Birth of a Program
It started small: Andria just wanted to create a cell culture course so she could give biology students some practical lab skills. A Google search led her to a community college in Bucks County, Pennsylvania, where a similar course already existed. That led to a meeting with Wendie Johnston of the Pasadena Bio Collaborative Incubator, which houses 26 small biotech start-ups. Soon Andria was in conversation with faculty colleague Tom Chen about setting up a whole new degree program at SMC.
It turned out this had been on his to-do list for 20 years.
"Everything just started falling into place," says Tom, whose lab expertise is in molecular endocrinology, which he taught at University of Tennessee before joining SMC's faculty in 2000.
With biopharmaceutical heavyweight Kite Pharma locating its headquarters in Santa Monica and Andria proposing new lab skills courses at SMC, conditions were suddenly right.
Housed in the Life Sciences Department under the biological sciences pathway, the new biotech program is the departments' first foray into career education and workforce training.
Andria and Tom have designed two stackable certificate programs: five basic courses (23-units) leading to immediate entry-level lab tech employment opportunities; and four more advanced courses (16 units) covering cell culture and immunoassay methods, microbiology fundamentals and nanobiotechnology.
For the AS degree, biotech majors will take additional coursework in quality control and quality assurance, regulations and insurance issues, plus the standard gen ed courses required for college transfer.
The SMC biotech major will articulate seamlessly with two established biomanufacturing bachelor's degree programs at Solano College in the North Bay area, and MiraCosta College, in Oceanside, California. Both are feeder schools with guaranteed admission to a master's/doctoral degree program in biomanufacturing at Jefferson University in Philadelphia. Other niche graduate programs exist at Azusa Pacific University and the Keck Graduate Institute of the Claremont Colleges consortium.
SMC biotech majors wishing to transfer into the Cal State or UC systems will, however, still need to complete all lower-division coursework for the biology major, including a half-dozen calculus, organic chemistry and general physics requirements.
That's a tall order for many students coming out of schools lacking a strong STEM infrastructure, Andria says.
Tajah is unusual in this respect. He graduated from Francisco Bravo Medical Magnet, a USC-sponsored public high school that rigorously trains students in medical lab techniques and provides numerous hospital-based research lab experiences.
"But if I hadn't gone to this high school," Tajah reflects, "I wouldn't have known anything about what a lab technician does or that it's even really a job." (For the record, Tajah's long-term goal is to be a surgeon, but he eagerly seeks out opportunities to obtain new lab skills related to bioinformatics and computational biology, his current academic interest.)
General Chemistry and Math 54/Elementary Statistics are the biotech program's only math requirements. For the same reason, the program's flagship courses, Biotech 1 and Biotech 2, come with concurrent 1-unit support courses that Andria describes as "a weekly boot camp to help students work through more challenging concepts."
Grant Them Success
Andria's and Tom's program-building work of the past two years was backed by a $150,000 grant from the Los Angeles Regional Strong Workforce Program. They used some of the money to purchase state-of-the-art equipment not commonly found in a community college biology lab: a flow cytometer, a plate reader, a digital cell counter, a nanodrop, and an inverted microscope. Some of the equipment costs upwards of $30,000.
Partners in the biotech industry have donated additional decommissioned equipment worth $50,000, Andria says.
A three-year, $350,000 NSF Advanced Technological Education grant, which began this summer, is earmarked for further equipment purchases and to hire a part-time technician to maintain the devices and supervise the students operating them.
All of this will allow Corsairs to hit the ground running in a professional lab setting come January.
The first biotech cohort will consist of just 15 students, and Andria envisions a maximum of 30 students once the certificate programs and new major are fully implemented.
"It's critical that we keep the numbers small to make sure that everybody has a chance to work on these instruments. We can only purchase so much," she explains.
Andria can't wait to start teaching the cell culture and the two Fundamentals of Biotechnology courses, while Tom is eager to teach the new immunologic testing course.
"This high-sensitivity, high-specificity method has flooded our daily lives over the past two years with the COVID antigen and antibody testing," he says. Other direct applications of the immunologic method are home ovulation kits, pregnancy testing, drug testing and blood chemistry quantitation for hormones and biomarkers.
The testing technique SMC students will learn on campus are standard to the biotech industry, Andria notes. But trainees will get exposure to more esoteric methods and to high-end equipment such as genetic sequencers, in their paid internships with industry partners like Kite Pharma or the 26 biotech startups sponsored by the Pasadena Bio Collaborative Incubator.
Another key component of the program is mentor-mentee pairings. Students may get matched with representatives from pharmaceutical giant Amgen, headquartered in Thousand Oaks, or test kit manufacturer Bio-Rad Labs, based in Northern California. Both companies are industry partners with active participation on the SMC biotech program's advisory board.
Andria and Tom are also scouting industry partners' workbenches, on the lookout for expert technicians who would be inspirational, mission-driven part-time SMC biotech faculty.
Filling the Classroom
As the countdown to program launch approaches, Andria's and Tom's focus is shifting to student recruitment. In April, Andria hosted the first in a series of virtual biotechnology workshops for area high school students through Upward Bound. Their outreach efforts at SMC will also include the RISING Program, the Veterans Resource Center, Black Collegians, Adelante and the STEM Program.
The biotech team is finding creative new ways to reach potential students in the criminal justice system. Andria is working with the LA County Probation Department of Education and Central Juvenile Hall High School to lead on-site lab tech training workshops for students awaiting arraignment or who are currently incarcerated.
Now they're huddling with SMC's Disabled Student Programs and Services to learn how to integrate "universal design for learning" principles into their pedagogy. With financial backing from Austin-based InnovATEBIO, a National Biotechnology Education Center with $7.5 million in NSF funding, the team is designing the whole biotech program to be accessible to and inclusive of the needs of students with disabilities.
Andria firmly believes no one need ever be excluded.
"If a student can follow a recipe well and take direction," she says, "then they can be trained to be a lab tech. And once in the door, the possibilities will be endless."
~
More information on Career Opportunities in Biotech:

Red-Hot Market
Santa Monica is a hub for cell therapy, a biotech niche involving the cultivation of genetically engineered cells to fight cancer.
At the forefront of this work is a, a $12 billion Gilead Company that employs 2,000 people at its Santa Monica headquarters and El Segundo manufacturing facilities. Neogene Therapeutics, a Netherlands-based biotech company with $110 million in initial venture capital, established its US headquarters in Santa Monica last year. Many small startups are following their lead.
These conditions translate to well-compensated career opportunities for future SMC's biotech trainees. Entry-level salaries can run as high as $49,000, and SMC's biotech program co-founder Tom Chen points to companies routinely offering $8,000 signing bonuses as evidence of a red-hot job market.
Regionally, the LA area hosts more than 1,000 life science innovation companies, according to the 2021 California Economic Impact Report, generating $60 billion in economic activity. Some 16,000 technical jobs will be added to this rapidly growing sector over the next three years. Nationally, the U.S. Bureau of Labor Statistics predicts employment demand for lab techs will grow 11 percent by 2028, much faster than average.
Beyond the medical and biopharmaceuticals industries, graduates of the new SMC program will find skilled employment in biotech-related sectors of the food and beverage industry, agriculture, the sustainability/bio-renewables industry and even national defense. Away from the lab bench, they'll find rewarding opportunities in quality assurance and quality control.
"The industry is so vast and so diverse, and demand is so high," says SMC biotech program co-founder Andria Denmon. "The skills our students will learn are applicable across the board."
* * *
SMC in Focus Volume VIII, Issue 4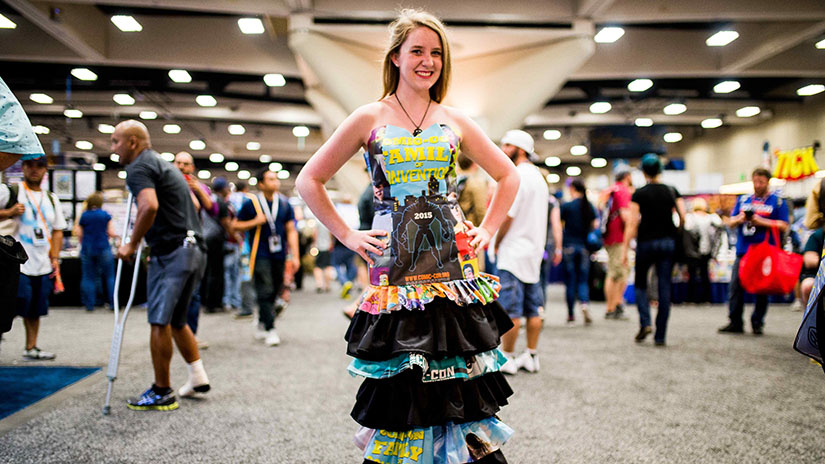 Perfect Fit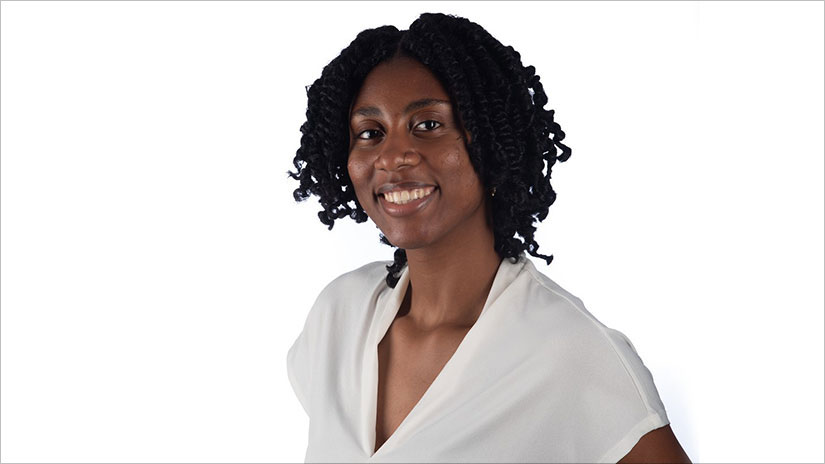 Accounting for Her Summer Adventure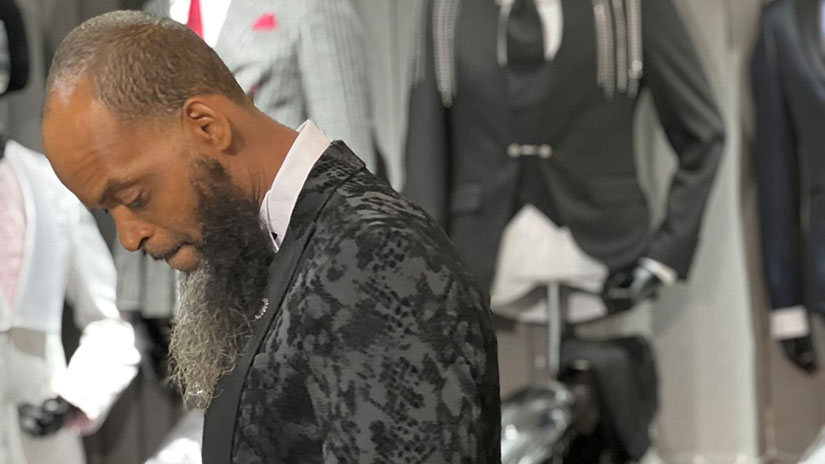 Rewriting His Life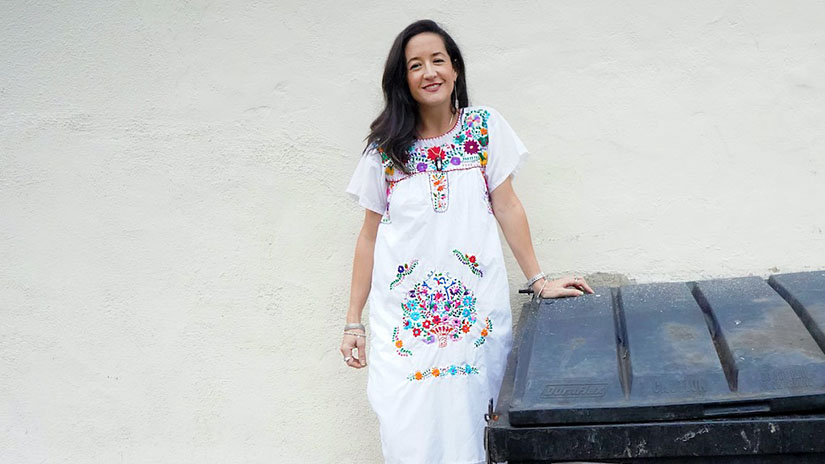 Waste Not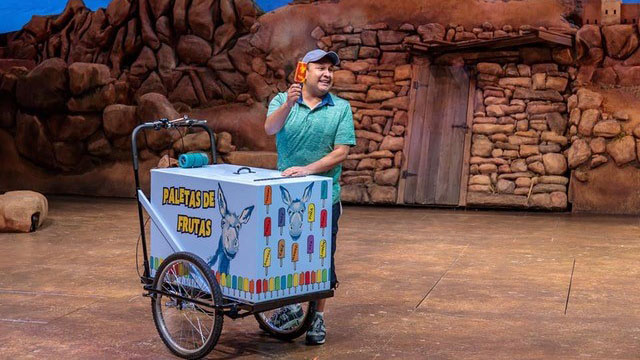 Bragging Rights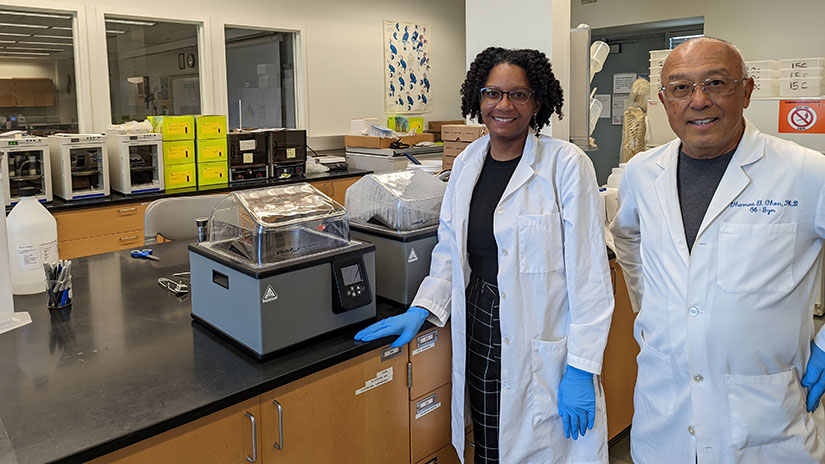 Riding the Biotech Wave