At age 8, Melody Hellard already knew how to sew and was building additional creative skills to help her succeed, despite having dyslexia. So when, years later, as a fashion design major at Santa Monica College, she landed an internship at Mattel, it felt like a dream had come true. Then the iconic toy company — maker of everything from Barbie to American Girl, Fischer-Price and beyond — hired her as a full-time associate graphic designer, and she knew she had found a creative home.
"I do graphics for Mattel's dolls team — which includes fashion graphics — so I help design prints and textiles for doll clothing and accessories," Melody says. Her brief also includes label design and helping create the playset interiors for the dolls to inhabit. "They'll have different little rooms that all have to match the overall style of the playset," she notes. Melody also sometimes contributes to the look of faces and accessories — including for the dolls' toy pets.
SMC Fashion and Business Associate Professor Lorrie Ivas and Career Services Advisor Ann Marie Leahy, who helped Melody prepare for her internship application, never had any doubt that she would impress the company.
"Students entering the design world need multiple skills to communicate their ideas," Lorrie says. "Melody not only understands how to create graphics but also fashion construction, pattern and where a print should lay on different parts of the body."
Ann Marie agrees, adding that Melody's abilities are driven by a seemingly boundless imagination.
"When I met her, I not only saw that she had all the fashion skills, but her portfolio also contained all these toy and puppet designs," Ann Marie recalls. "Everything was so colorful, playful and magical."
Pattern for Success
"SMC was really key to my getting the job," Melody notes. While grateful to the entire faculty and staff, she says: "Lorrie and Ann Marie especially work their butts off to prepare students and make sure they have every opportunity. Not only that but they also make sure you feel comfortable with the process of getting your portfolio reviewed."
Even so, Melody didn't just rely on Lorrie and Ann Marie for helpful advice about her creative samples. "Our teachers offered to have us reach out if we wanted portfolio reviews," Melody recalls.
Eager for constructive criticism and advice, Melody contacted just about every design and fashion faculty member. She showed them a wide range of imagery, from drawings and fashion design to puppetry and soft sculpture.
"The pièce de resistance was a picture of Melody holding a Barbie that was dressed in an outfit she had made — and she was wearing the identical dress," Lorrie says.
Growing Up Sewing
Melody comes from a creative family who encouraged her to explore all art forms while letting her set her own path. After learning sewing from her grandmother, young Melody soon added drawing, pattern making and puppet building to her burgeoning skill set. "I did a lot of theater and choir, too," she says.
When her high school produced Little Shop of Horrors, Melody crafted the musical's colossal and carnivorous plant, Audrey 2. She has also designed costumes and creatures for her brother's short films. Meanwhile, she indulged her passion for clothing design by serving as president of her school's fashion club. "I just love to make things," Melody says.
However, another factor drove her artistic ambitions as well. "Growing up with dyslexia, I felt like I had to rely on my creative skills to be able to succeed," she says.
After high school, Melody earned a scholarship to a prestigious design college but left after a semester. "The program was not at all what was advertised, and it seemed like they were taking advantage of students," Melody says. Instead, she took courses at two different community colleges. "And that was when COVID-19 shut everything down."
Feeling isolated academically and seeking a college that would be supportive but also truly reflective of the realities of the fashion and design fields, Melody fired up Google and found SMC. What followed, she says, "was the best experience. Everyone was so welcoming, and the teachers were so helpful. It was significantly different from other community colleges I attended. The staff and students all seemed to have a drive and passion for creativity, learning and networking — all in a fun and friendly environment. They truly make every student feel like they are a valued member."
Since Melody's studies at SMC coincided with the pandemic, she has yet to attend in-person classes. But remote learning didn't stop her from forming relationships with her professors and fellow students.
"I've definitely built a lot of connections in the virtual environment," she says. "Lorrie in particular really encourages students to connect and collaborate on projects."
Future Designs
In addition to the courses taught by Lorrie, including Ethnic Fashion — which featured an assignment covering Barbies around the world — Melody found the training in Adobe Photoshop and Illustrator to be particularly valuable. "You learn how digital design skills translate to the fashion field, and how having even just a basic knowledge of how to use them can make you a better designer," she says.
One course, however, spurred Melody to start her own fashion company.
"Professor Susan Kolko teaches a really great class, Fashion Buying, which features a lot of useful business principles and basic retail knowledge," Melody says. The course's final project required students to create a business plan, budget and name for their own fashion company. "We had to design a collection, build a website for it and make it look like a functioning retail platform," Melody adds.
Melody decided to turn the assignment into a real enterprise, and the result is Sound It Out Apparel, an environmentally sustainable collection of all-gender clothing, swimwear, shoes and purses. "That's all thanks to SMC," she says of her made-to-order line. "And almost all the models are SMC students."
Melody's main career focus remains fixed on Mattel, where she wants to keep expanding her creativity by working her way up. "But I also really like where I am on the graphics team right now, because I get to work on pretty much every line of dolls the company has."
She adds, "I am truly grateful to SMC and how much the people there inspired me."
* * *
SMC in Focus Volume VIII, Issue 4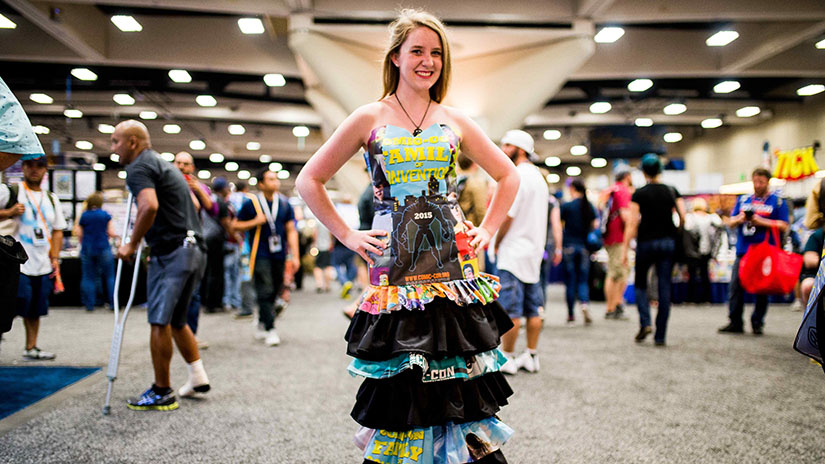 Perfect Fit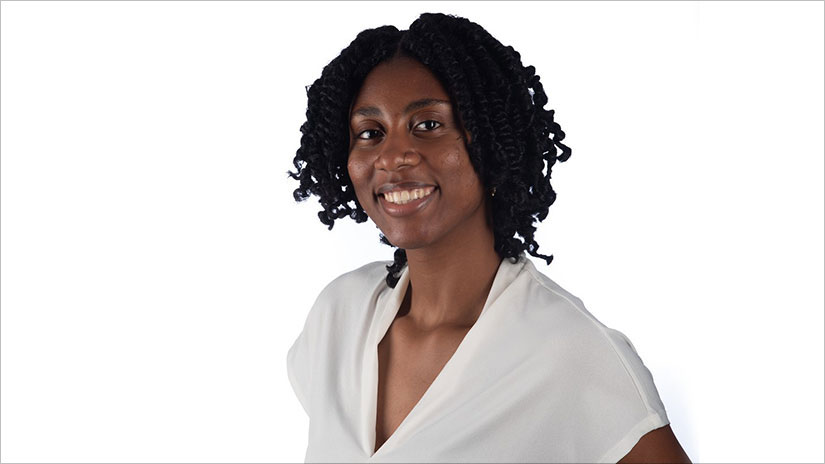 Accounting for Her Summer Adventure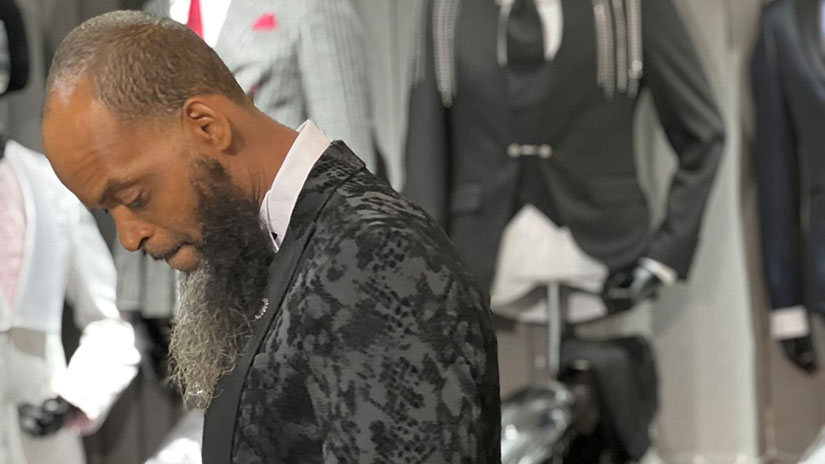 Rewriting His Life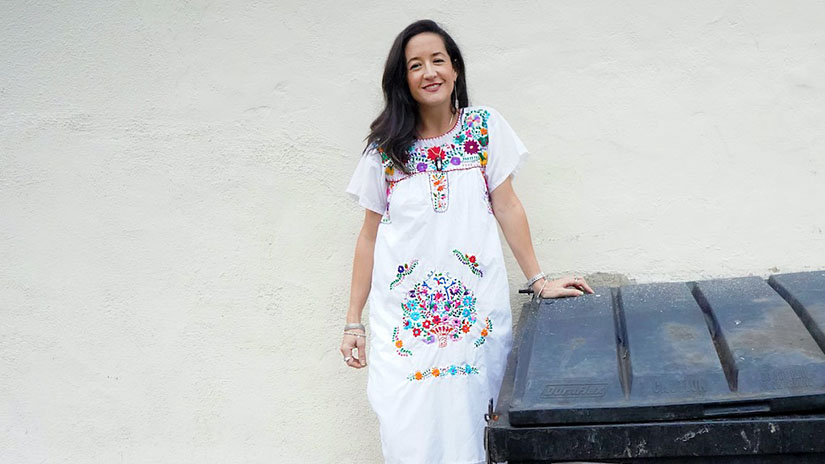 Waste Not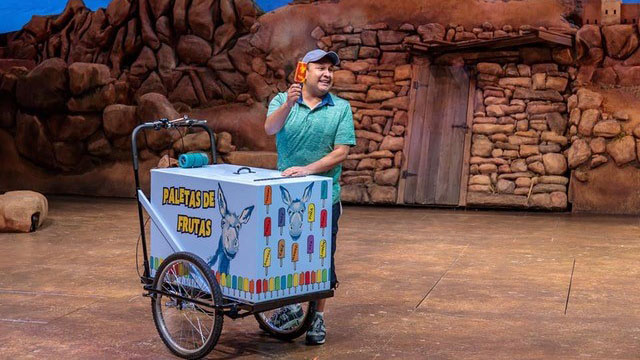 Bragging Rights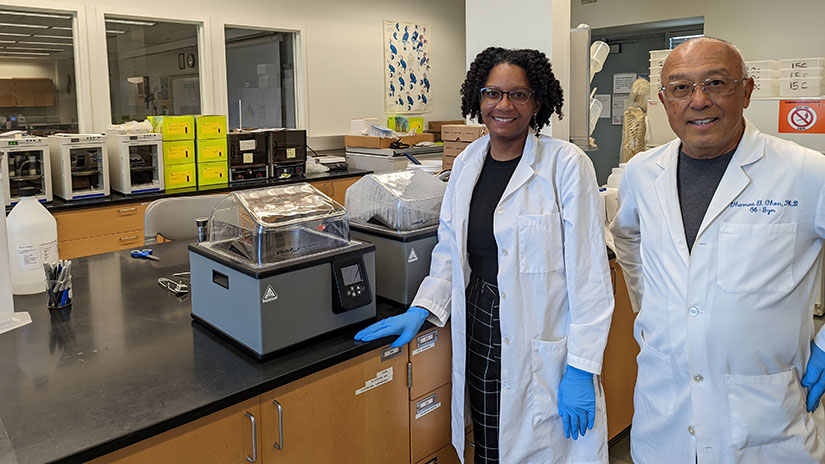 Riding the Biotech Wave