SMC's short film "Leaving the Factory" (directed by Alessia Crucitelli, produced by Andrew Levay & Catharine Dada) is a finalist in a competition organized by the Russo Brothers (Marvel Cinematic Universe) and will be screened during the National Italian American Foundation's 47th Anniversary Gala

on October 29

th

in Washington, D.C. The winning film will be announced that evening.

"Leaving the Factory" was produced under the mentorship of Prof. Salvador Carrasco.
Research analyst Anne Marre Bautista has been struggling with eczema since she was a baby. She recently was given a chance to share her story with Pfizer and CNN, but also to represent people of color when it comes to this skin condition.
Music instructor Kevin McKeown was a guest conductor with the Santa Monica High School Symphony Orchestra's tour in New York in June 2022. He had the honor of conducting the finale of William Grant Still's "Afro-American" Symphony No. 1, in historic Carnegie Hall.
Fariba Owlya, Administrative Assistant II of the SMC Library is thrilled to report that the college's library was the recipient of three pieces of art from a former student Justin C.M. Brown who wanted to thank SMC for his experience here. Watch a video taken on the day Justin donated and installed the art. You can also view this touching statement posted on his website.
Spanish Professor Alejandro Lee is delighted to submit the following brags for himself and his students: Alejandro Lee (Spanish), María Carreira (CSU Long Beach) and Sybil Alexandrov (Yale University), founders of Heritage Language Exchange organized a series of virtual cultural and educational events to celebrate Hispanic/Latino/x Heritage Month: "Panorama de nuevas latinidades y el panhispanismo en los Estados Unidos" (Sept. 19), "National Teach Spanish Week" (Sept. 26) and "Critical Cultural and Language Awareness through the Arts" (Oct. 10).
Some great news from Professor Lee's former students:
Bill Cahalane, who completed second-year Spanish courses at SMC, is currently a Cultural Ambassador at the Instituto de Educación Secundaria Villanueva de Gállego, Zaragoza, Spain, thanks to the North American Language and Culture Assistant Program

(NALCAP). Bill and his peers will help "to bolster language programs, as language assistants (TAs) under the supervision and guidance of teachers in Spain." ¡Enhorabuena, Bill!

Ash López

was flown to Orlando, Florida for a week as the new undergraduate trustee board member for the leading organization for women and non-binary technologist

AnitaB.org. In Orlando, Ash participated in the largest tech conference for women, the Grace Hopper Conference. Tech leaders and change makers filled the conference halls to meet new friends or to find new jobs with over 200 companies who set up shop during the expo.
Adjunct math

professor

and painter Andy England had his artwork featured in two shows recently at ShockBoxx Gallery, located in Hermosa Beach. See more of his work on his website

.
Travis Grant, who works in Earth Sciences and Modern Languages, graduated with a master's degree in U.S. history from Arizona State! During the pandemic, Travis was looking for self-growth opportunities and decided to go to grad school and be riddled with more student debt. Using his comedy skills and historical knowledge, Travis wants to become a professor at SMC and help students understand everything about our past!
Retired Communication Studies/Film Professor (and Emeritus instructor) Sheila Laffey worked at Esalen Institute in Big Sur at a five-day "Unleashing Creativity through Nature" workshop in September. She is the Advisor to FacingFuture TV bringing guest experts to programs on climate change and other eco issues. She recently co-hosted a program with John D. Liu, founder of Ecosystem Restoration Camps. Other recent guests recruited by Laffey include Larry Kopald, founder of Carbon Underground and Dianna Cohen, co-founder of Plastic Pollution Coalition.
Salvador Carrasco, Head of SMC Film Production, is "putting his sabbatical to good use"! He just signed a contract with the prestigious agency Casanovas & Lynch to turn Juan Gabriel Vásquez's "The All Saints' Day Lovers

" into a feature film. W

inner of nearly every major literary award and on the short list for the Nobel Prize for Literature

, Vásquez is considered one of the most important Latin American novelists alive

.
Theatre Arts Voice Professor, Crystal Robbins, led the month-long 2022 Lessac Workshop Intensive at Depauw University with colleague Morné Steyn from the University of Capetown, South Africa. Among this year's participants was SMC Theatre Arts Student Jamie Nelson who passed the equivalency of Lessac Practitioner. Jamie has gone on to develop workshops and lead trainings in the work and is continuing to pursue Certification as a Body, Voice and Speech Trainer. "Go Jamie!" writes Crystal.
English professor Nichole Blackwell is proud to report that her daughter, concurrently enrolled Narnia Blackwell, won 3rd Place with her photographic diptych "The Eyes Through Which I See" in a competition sponsored by Representative Karen Bass. "Only one eye clearly seen on each side; the other is blurred … lights shining and altering the way the people are seen." This piece was made in a competition between families during the shutdown. See the artwork at https://bass.house.gov/art.
SMC Emeritus Professor of 25 years, Tony Abatemarco is pleased to report that he "broke new ground this summer in his performance work." At the Odyssey Theatre, he performed three sold-out shows of "Wide-Eyed in Wonder", his American songbook and stories cabaret, attended by many of his SMC Emeritus students. He is also developing a dance memoir with longtime collaborator Jan Munroe, called "I Don't Know, I Know," to premier at the Odyssey in January 2023.
SMC adjunct instructor Andreas Preponis is the new vocal jazz representative of the California Alliance for Jazz and serves on the board of the California Choral Directors Association as the Repertoire & Resources Chair for Vocal Jazz. At SMC, Andreas teaches Jazz Voice and directs the Jazz Vocal Ensembles.
Senior Career Services Advisor Joan Kang (on behalf of the Career Services Center) is thrilled to share the following latest success stories from the CSC – showcasing places where SMC students have been/are gaining crucial industry/professional experience this summer and fall. Congratulations to our students – and thank you to the CSC counselors and staff for helping make these a possibility!
Chavia Blankenship: Creative Engagement and Production Intern LA County Arts and Culture Arts Internship Program, Invertigo Dance Theatre
Raaid Elmelegy: UC Berkeley Transfer to Excellence Summer Program, Electrical and Engineering and Computer Sciences Department (Research Topic: Machine Learning and Reinforcement Learning)
Abraham Gersten: USC DIA Jumpstart, USC Graduate Initiative for Diversity, Inclusion, and Access (DIA) and the Chemistry Department (Research Topic: Visualization and manipulation of processes at the molecular level)
Caleb Holmes: Gallery Ambassador, Hammer Museum
Anthony Insinilla: Los Angeles Zoo Paid Summer Internship Program Conservation Division (Research Topic: Compared the species richness within LA Zoo area sites)
Rieun "Lin" Kim: Stanford University, Summer Undergraduate Research Fellowship (SURF) in Engineering, Equity and Inclusion Initiatives at the Office of Student Affairs, Stanford School of Engineering (Research Topic: Designing and building an aerial and ground robot system for extraplanetary exploration)
Parham Khodadi: NASA Community College Aerospace Scholar (NCAS), NASA L'SPACE Academy participant in the NASA Proposal Writing and Evaluation Experience (NPWEE) and NASA Mission Concept Academy (MCA) programs
Ash Lopez: UCLA Bruins-in-Genomics (BIG) Summer Research Program, Institute for Quantitative and Computational Biosciences, UCLA [Research Topic: Using the Multistate Epigenetic Pacemaker (MSEPM) to investigate the effects of age, weight, cell type, and sex on DNA methylation]
Alexia Parke: Healthcare Student Volunteer, Cedars-Sinai, Transforming Care at Bedside (TCAB) Volunteer
* * *
SMC in Focus Volume VIII, Issue 5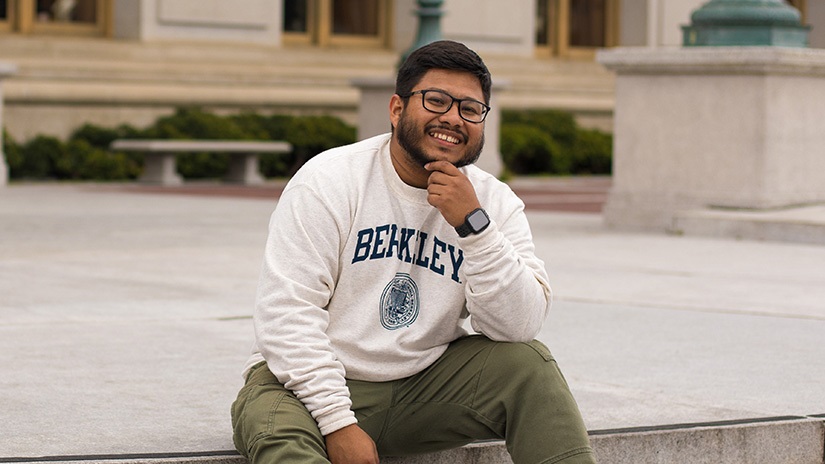 Gritty Start, Glossy Finish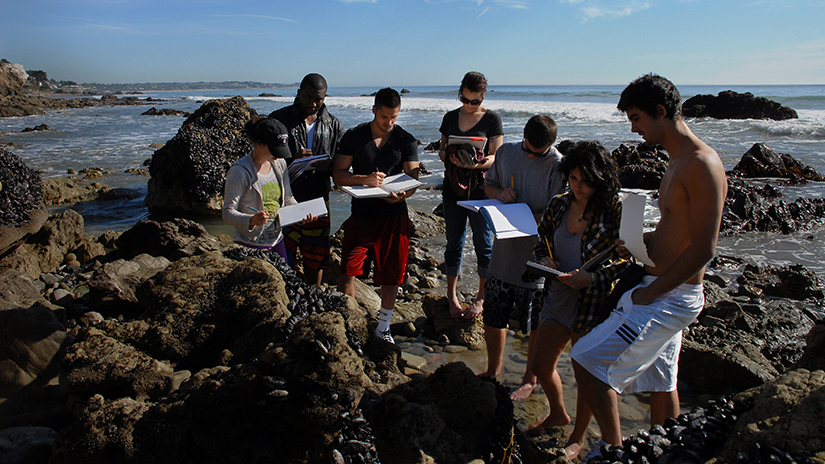 Aquacultural Revolution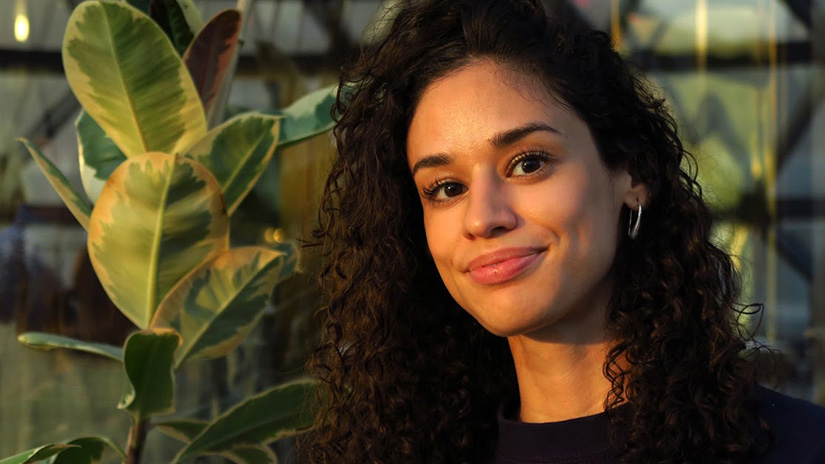 Georgia on Her Mind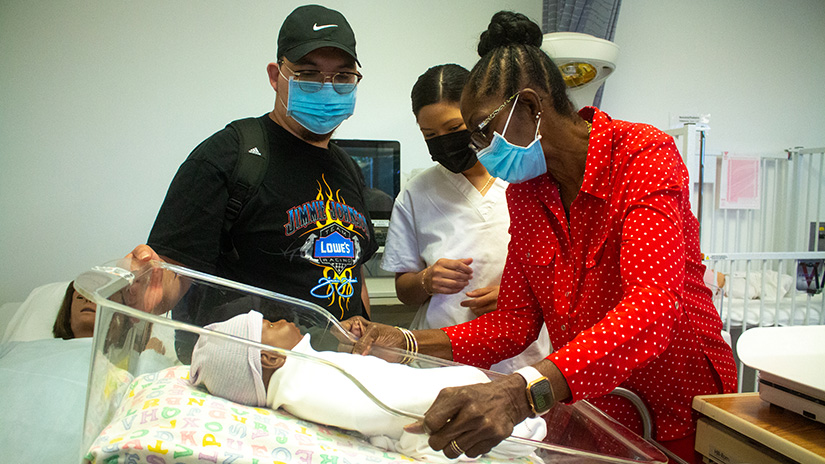 A New Path for Nursing Assistants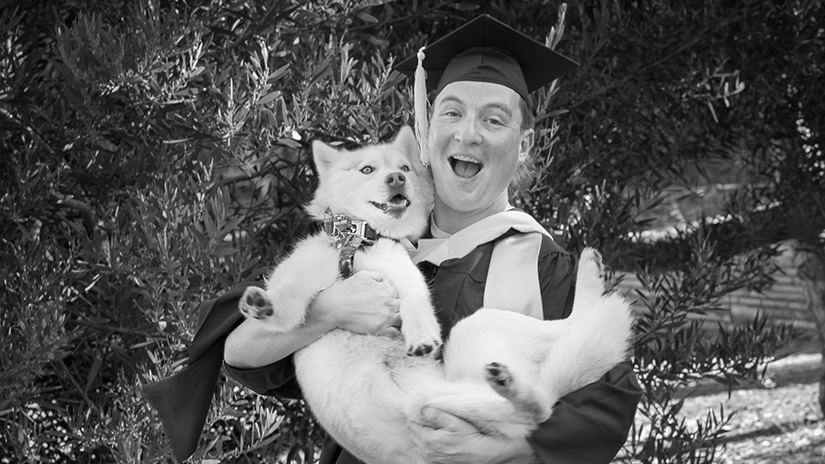 Bragging Rights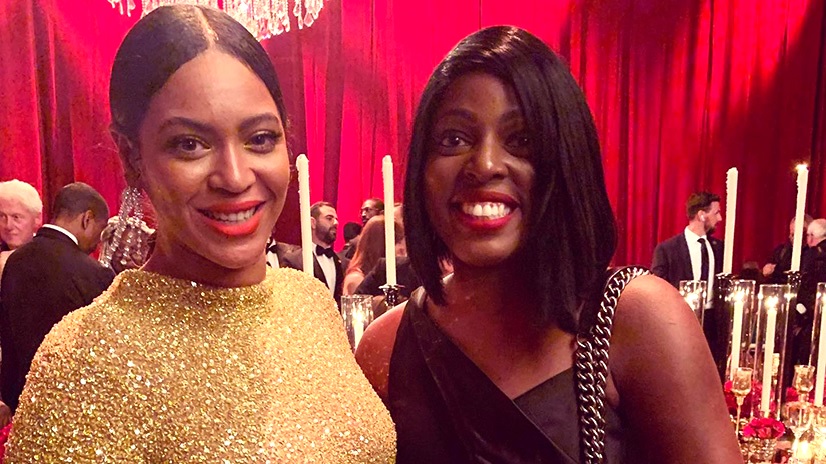 Higher Power