Deadlines are a fact of life, especially in two fields in which Jessica L. Dupree excels — public relations and journalism. But she didn't start her current career until she gave herself a deadline for where she wanted to take her future.
"I always saw myself as working in the entertainment industry," Jessica says. Indeed, she got her first taste of show business at the age of 15, when she performed on a nationally released single.
But by 30, Jessica found herself working as a waiter, and she knew it was time for a change.
"I remember thinking, what did I do with my life?" she recalls. She believed in her talent, skills and potential but remained uncertain about how best to apply them. "So I prayed to God, asking for one more chance to fulfill my destiny," Jessica says. Then, one day, while in her prayer closet, she felt the call to leave her home state of Florida and journey to Los Angeles. The date for the move was to be the first day of Passover — less than three weeks away.
"When I gave my two weeks' notice at work, everyone thought I was crazy," Jessica recalls. But, through her faith in God, she had regained her faith in herself.
Since then, Jessica has found success in the entertainment industry by working behind the scenes instead of before a microphone. As head of her own firm, The Dupree Agency, she handles publicity for a range of clients, including gospel music stars the Winans family and actress Taja V. Simpson, star of the TV series The Oval, produced by Tyler Perry.
But on her arrival in L.A., Jessica still had quite a journey ahead of her. She soon found a place that helped develop her talents in a supportive environment — Santa Monica College.
Seizing Opportunity
Quickly after arriving in Los Angeles, Jessica once again found herself working as a server. But this time it was in the world's entertainment capital. "Everything that I wanted was starting to happen," Jessica says.
To maximize the opportunities that were in front of her, Jessica knew she had to go back to school. She chose SMC because of its status as the No. 1 transfer college in the state. However, after starting classes, Jessica realized SMC offered so much more than that.
"What really stood out was all the programs they have and the different clubs and organizations that you can join," she says. "SMC offers a real sense of community, which was really important to me because I was new to the college and didn't know many people in the area."
With her love for writing, Jessica began studying journalism in her first semester. Soon, she landed her first big story as a reporter for SMC's award-winning student newspaper, The Corsair. She interviewed Robert Friend, the Bronze Star awardee who served with the famed Tuskegee Airmen during World War II and later headed the Air Force's UFO-investigating Project Blue Book initiative.
"Jessica said that the assignment she had at SMC gave her the confidence to do this kind of work in the real world," says Journalism Professor Sharyn Obsatz. She also remembers Jessica's gregariousness, friendliness and genuine curiosity about people. "She was always motivated and really has the right personality for the field she chose," Sharyn notes.
From Hardship to Success
While still studying at SMC, Jessica took a job with one of the world's most iconic brands. "I worked from 6 a.m. to 2 p.m. and then would take classes at night and online," she says. The schedule was arduous, but she was making it work — until her employer changed staff schedules. "I had to choose whether to keep my job or stay in school," Jessica says.
Keeping the faith, Jessica stayed at SMC to focus on achieving her goals. The decision came at a cost, as Jessica experienced homelessness. "I had to live on a friend's couch and file for food stamps," she recalls. Fortunately, she was able to avail herself of SMC's financial relief programs. Even so, Jessica says, "I barely made it through." She also earned a 3.9 GPA and an invitation to the college honor society Phi Beta Kappa.
Thanks to SMC alumnus and radio program director Aundrae Russell, Jessica then earned an internship at KJLH, the station owned by Stevie Wonder. Seizing another opportunity, Jessica says, "I interviewed Stevie Wonder and have been on a few red carpets with him since then."
When her internship ended, the station hired her as a show producer, and that's when things really began to happen. "I met a publicist through helping book her clients to be on our show," Jessica says. Later, when that publicist needed someone to escort clients down a red carpet, Jessica got the call. After a year of gaining experience in public relations, Jessica opened The Dupree Agency in 2018.
"Everything was coming full circle because of the skills I learned at SMC," she says.
Making Connections
Jessica says her fondest career memory so far was attending the 2019 grand opening of Tyler Perry Studios in Atlanta. "I walked up to Beyonce and — because we're both born on September 4 — said, 'I just saw your mom, and I asked her why she left me at the hospital, because you know you're my twin sister.' She laughed, and that was the icebreaker," Jessica recalls.
That day, Jessica also met Bill and Hillary Clinton, who connected her with former White House Director of Political Affairs Minyon Moore. Minyon, who has also worked with President Biden, has since become a mentor to Jessica. Jessica also continues writing and has interviewed such notables as Whoopie Goldberg, legendary composer and musician Quincy Jones and California Governor Gavin Newsom.
"I'm a little jealous of the people she gets to meet," Sharyn confesses about her former student.
Even though Jessica's PR success has interrupted her SMC studies, she still plans on completing her degree and transferring to a university. She wants to earn a doctorate, she explains, "because I eventually plan on teaching. I want to teach everything I've learned to help students become journalists and publicists."
Whatever enterprises Jessica takes on in the years ahead, her mentors at SMC have no doubt that she will keep finding success. "She willed the career she has now into existence," Sharyn says.
* * *
SMC in Focus Volume VIII, Issue 5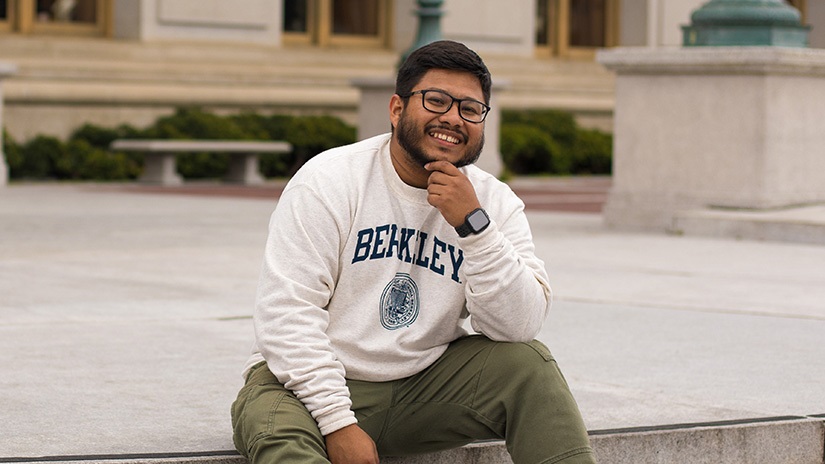 Gritty Start, Glossy Finish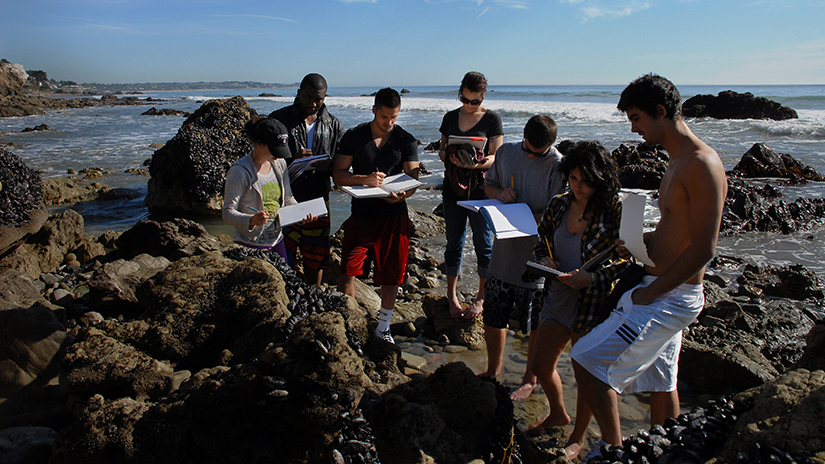 Aquacultural Revolution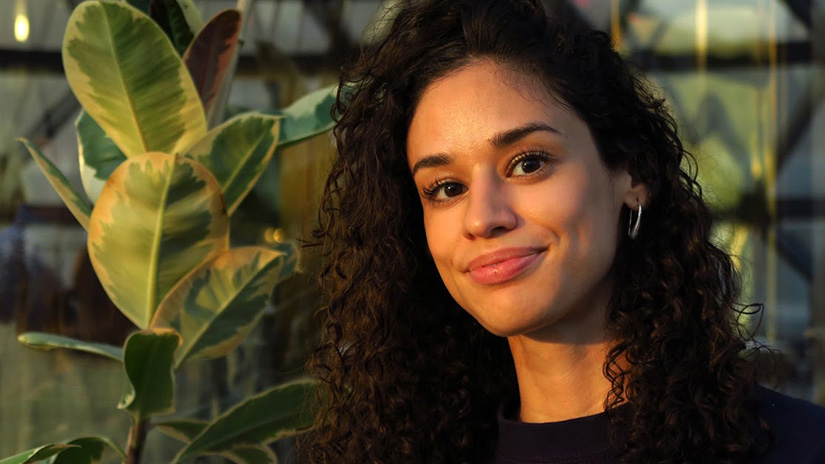 Georgia on Her Mind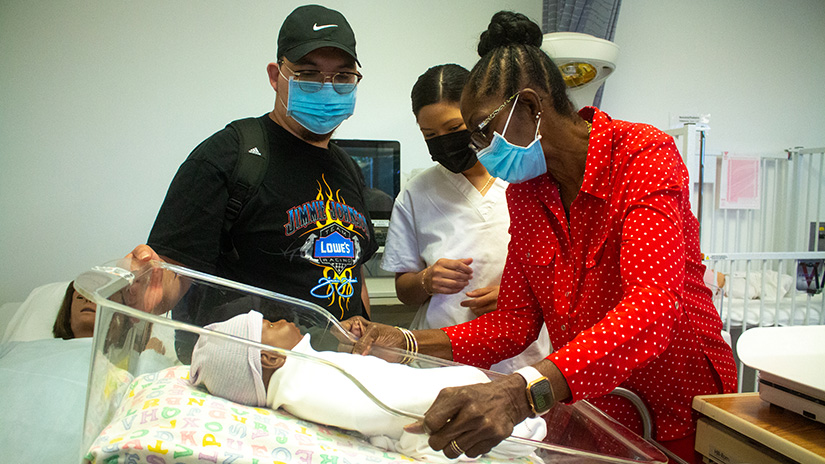 A New Path for Nursing Assistants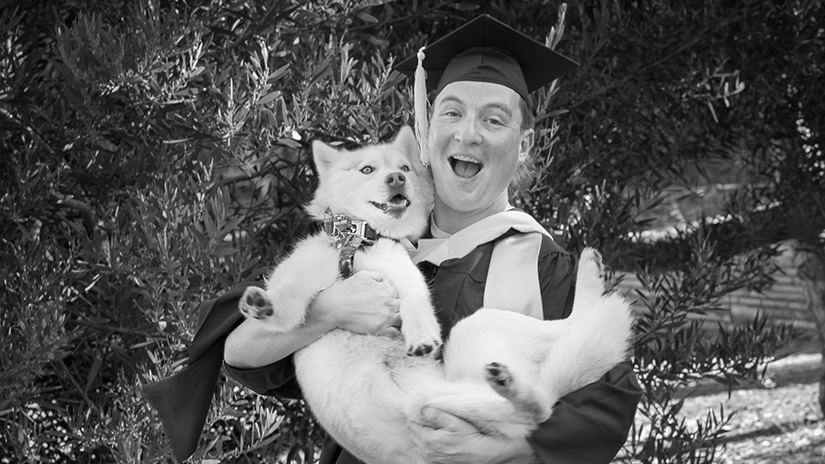 Bragging Rights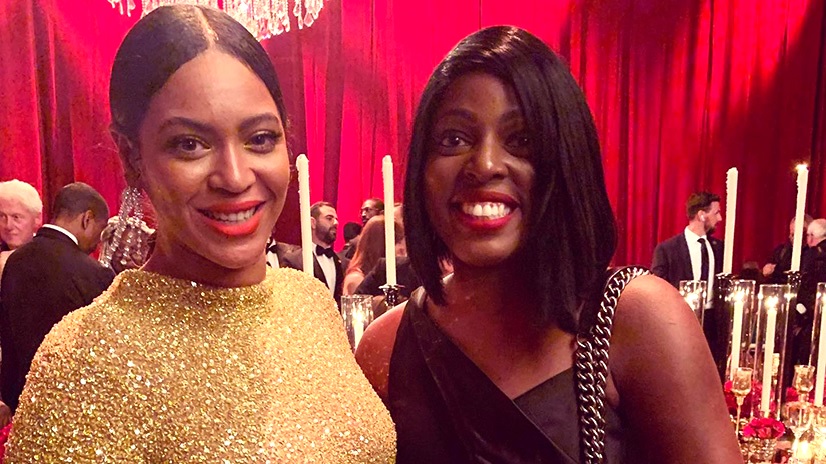 Higher Power