As soon as Daniela Roveda opens the gate to Santa Monica College's Organic Learning Garden, people start entering to enjoy its welcoming green space. "It's like a magnet," Daniela says. Some become so enchanted that they offer to volunteer as gardeners themselves, because its 1,200 square feet is not just a sightseeing stop but an actual working garden of vegetables, fruits and herbs.

"We have several raised beds in addition to planting straight into the ground," says Daniela, a master gardener who also serves as advisor to the SMC student-run Club Grow. With the club's members, she manages the garden and teaches students how to grow their own food without artificial fertilizers or pesticides.

Opened in 2011, the Organic Learning Garden exemplifies SMC's commitment to sustainability, enabling students to embrace environmentally friendly growing techniques that yield fresh and healthy foods while also nourishing the earth. The garden currently features 14 plots that can be applied for by groups of students. But people don't need a plot to volunteer as a member of Club Grow. This club meets weekly to tend the overall garden and also grow what they want in their designated plot.
Harvesting Together
The Organic Learning Garden is also open to SMC employees. "To me, that's beautiful, because the garden has become a meeting point where people can feel part of a community connected by the same interests and passions," Daniela says. "Some may miss having a garden because they live in an apartment where they can't have one, so they're just happy to put their hands in the soil. Others want to learn so they can start their own garden, so they come in with a million questions."

Daniela is happy to answer as many queries as possible as she, Club Grow members, other students and SMC staff tend to the garden's wide variety of plants. She holds workshops on topics such as seasonality, soil health, caring for fruit trees, pruning techniques, grafting and the benefits of organic agriculture.

The volunteers also share their produce with students facing food insecurity through donations to the Bodega, SMC's free food pantry. "It's a team effort," Daniela says. Still, when the donations started, Daniela was on her own.
Sharing the Fruits (and Vegetables) of Labor
When the COVID-19 pandemic forced all SMC classes to go online, the campus was mostly deserted. "The students weren't allowed to come here for two years, and this beautiful, flourishing garden started going to the weeds." But even though she could not mentor or advise — hands-on gardening not being conducive to remote learning — Daniela resolved to keep taking care of the learning garden. She even took advantage of the situation to install a new water-saving drip irrigation system.

Mainly, though, she kept cultivating the garden's vegetables, fruits and herbs. "And I started donating the produce to the Bodega." At the time, the food pantry was only open once a week, but since the pandemic's end, it welcomes students every weekday.

"Finally, the students are back in numbers, and the garden is full of people again," Daniela says gratefully.
Greener Pastures
Daniela's love for gardening developed when she was growing up in Milan, Italy. "I went to a school that incorporated the garden and nature as a learning tool for children, so we had a little farm on-site," she recalls. Even as she studied economics and became a financial journalist, that interest never left her. Then, about 10 years ago, she left journalism to earn a certification as a master gardener from the University of California Agriculture and Natural Resources department.

Club Grow President Ryan Brode is glad she did. An avid gardener since boyhood, Ryan joined Club Grow immediately upon coming to SMC to study environmental science. He enjoys recruiting budding gardeners to the cause.

"I love gardening and what it does to help people and give back to the community," Ryan says, referring to the food donations as well as to what gardening teaches people about environmentalism. "It's also about the joy of watching things grow and the satisfaction of being able to eat food that you've grown yourself."

The avid cook says his favorite thing to grow is probably tomatoes. "They are very universal, and you can make sauces, soups, sandwiches and a lot of different things with tomatoes," he notes.

He also enjoys sharing his blossoming knowledge, much of which he has learned from Daniela. "It's exciting working with her," he says, "because I'm always learning new things." Before taking part in the learning garden under Daniela's mentorship, he admits that a lot of his gardening know-how came from "trial and error."
Planting Seeds
Daniela is passionate about teaching SMC students about the joys and benefits of cultivating your own food. "I think a lot of people tend not to pick vegetables as their first choice when they dine out or go grocery shopping," she says. "But when you have this big head of lettuce that you planted as a little seed, there's a feeling of ownership that changes your relationship with food."

Instilling this appreciation in young people is especially gratifying, according to Daniela. "I see in kids who might otherwise never touch broccoli, kale or a raw carrot that when they grow and pick it, they all eat their vegetables," she says. "It's like a miracle."

It's also fun, adds Ryan, who plans to transfer to continue his studies on his way to a career in environmental engineering or development. "We make friends and have a good time," he says. "Because who doesn't love a garden party?"
* * *
SMC in Focus Volume IX, Issue 2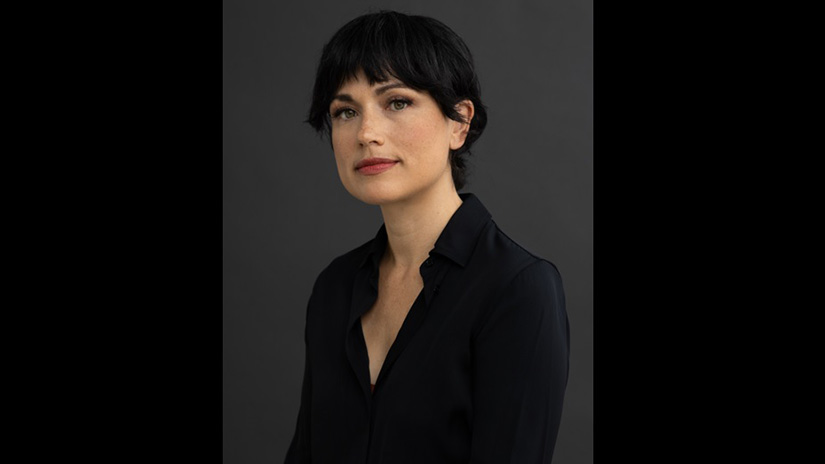 A Surreal, Wild Ride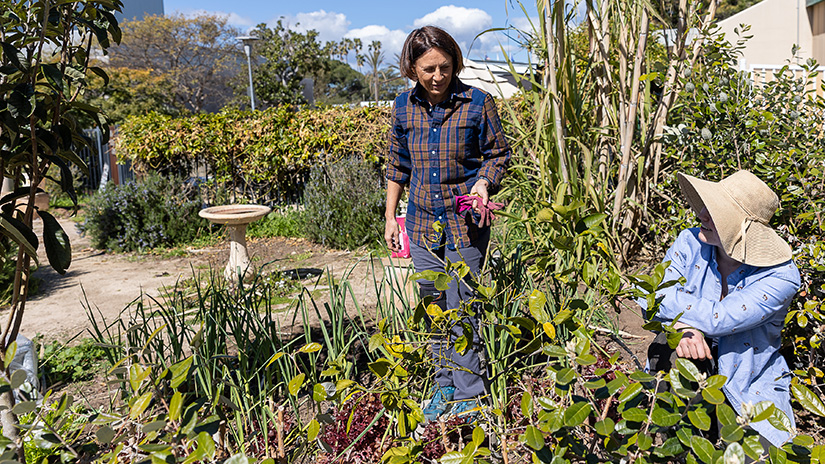 Garden Party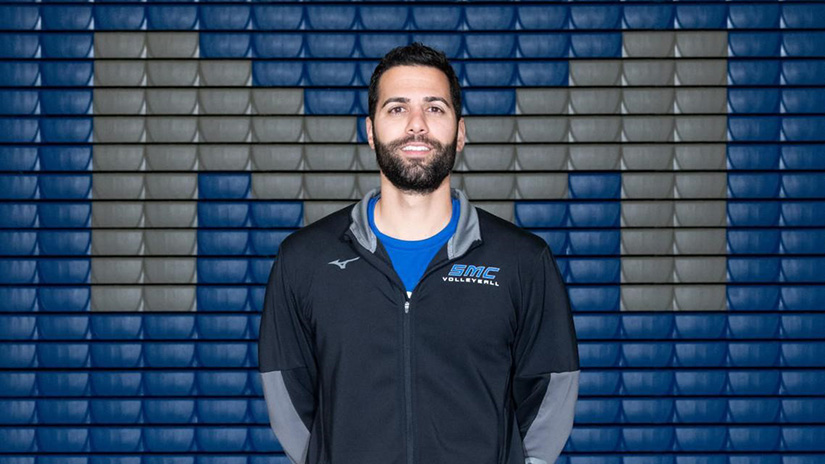 Spikers Reunion Digs Deep into History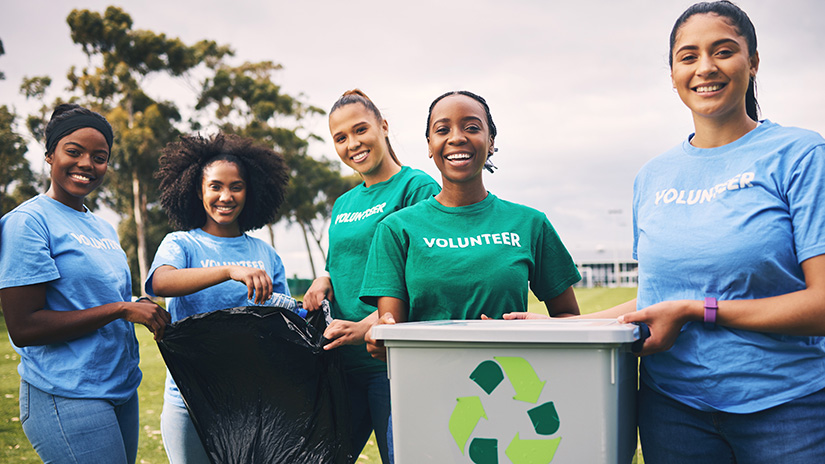 Free and Clear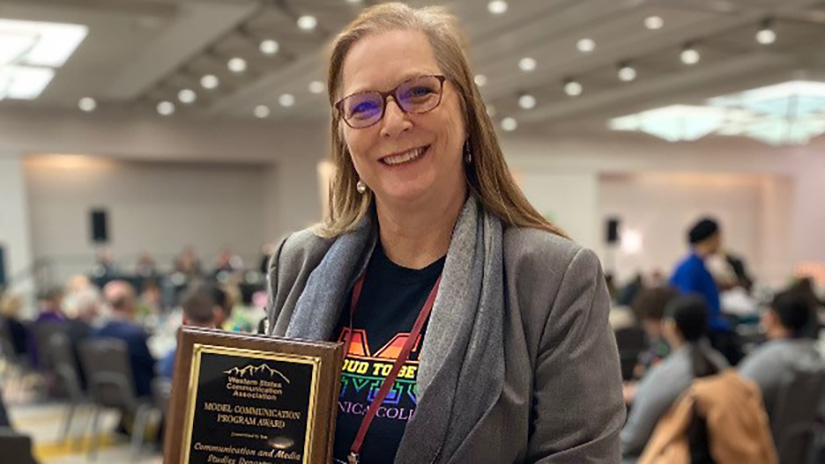 Bragging Rights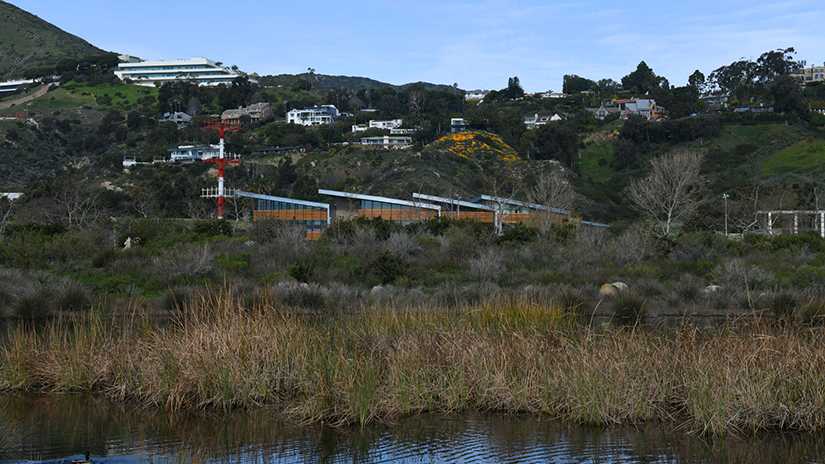 Sowing Malibu's Field of Dreams