Santa Monica College owns bragging rights to many things, but few people know that men's volleyball was among them. Indeed, Corsairs once straddled the sport's summit, with "one of the best records in the nation [that] vastly exceeded athletic expectations for a community college," according to the Santa Monica Daily Press.

Fact: SMC is the only junior college ever to win a men's volleyball national championship. Not just once, but seven times! Beginning in 1961, the Corsairs snatched four consecutive national titles under Coach Edward "Burt" DeGroot, and another in 1966, under Coach Mike O'Hara. They beat UCLA in three of those finals, and fell to the Bruins at the championships in 1965 and '67.

To this day, SMC is second only to UCLA (19) in the national trophy count for men's volleyball. This, despite being locked out of national competition starting in 1969, when first the NAIA and then the NCAA (1970) each established volleyball championships only for four-year colleges. Sports writers of the period speculated that a tacit goal of the new tourneys was to exclude SMC … because the Corsairs were near unbeatable.
*
Much of this forgotten lore has resurfaced thanks to diligent sleuthing by current volleyball head coach Liran Zamir. This is Liran's fourth year at SMC. The former Hapoel Jerusalem player came on as assistant coach in early 2020 under Turhan Douglas and was promoted to head coach that December.

Pandemic lockdowns were in full force when Liran took the helm. With his spikers barred from in-person practice and competition, Liran used the forced downtime to research the team's legacy. Having majored in history at Open University of Israel, he knew his way around library databases and newspaper archives.

"I dove deep into the program and found things that I couldn't believe were real—in fact, some of the things I learned seemed quite surreal," Liran told a large gathering of alumni, who he'd brought together for SMC's Inaugural Volleyball Alumni Day.

The January 13, 2023 event reunited about 150 former men's volleyball alumni with coaches past and present, plus the entire current Corsairs men's squad. Attendance was free, but the event raised $7,000 from voluntary contributions—funds that will be poured back into the volleyball program, which Liran intends to restore to its past luster.
*
In addition to claiming seven national titles, Corsair volleyballers of yesteryear won seven state championships and 17 conference titles. Over the years, SMC sent many players and coaches to the Olympics—"and some of them came back with hardware," Liran told the crowd assembled in Corsair Gym.

Indeed, SMC shaped the collegiate volleyball landscape across Southern California for decades. UCLA legend Al Scates—the winningest volleyball coach in NCAA history—discovered the sport at SMC, after a coach ordered him to try out. Scates had been on the Corsairs football squad, but he hung up his cleats once he transferred to UCLA, playing volleyball there as a walk-on. Through 48 years as Bruins head coach, Scates used the SMC program as a feeder for building his winning teams. Likewise, SMC coaches DeGroot and Harlan Cohen, both volleyball legends, were the crucial setters who made the Pepperdine men's program a hit.

Liran consolidated these and other Corsair-focused volleyball facts he'd unearthed into a history-packed booklet that he now uses to good effect in team recruitment, marketing and fundraising efforts.

Archival research only took Liran so far, however. "The hardest part was finding the people," he says. No team rosters survive from the '60s and '70s, so he asked past coaches to dig through old storage bins for a paper trail. Using those leads, Liran scoured Facebook and Google for more clues and contacts. He made hundreds of phone calls, reaching out to former players, their spouses and workplaces.

Most volleyball alumni responded with joy. "They couldn't believe I'd found them. They were so appreciative that they weren't forgotten," he says.

Liran has connections of his own with SMC. He immigrated to the United States with his wife, Sivan, who grew up in Santa Monica and studied at SMC before earning degrees in civil engineering at UC Berkeley and Stanford. She is now an executive with Xylem Inc., a global water tech company. Liran coached various club and high school teams in Southern California and in Israel before joining SMC's staff. He also has a master's degree in sports management from University of Kansas.
*
More than a year in planning, Volleyball Alumni Day exceeded Liran's highest hopes. Of the roughly 300 former players he'd identified and contacted, nearly half showed up for the event. Two players flew in from Europe. Carlos Fonesca, who went on to play for USC in the mid-1970s, came from his home in Peniche, Portugal. Adam Bodwell, who played with the 1992-94 Corsairs squad and later competed professionally with MILANO 3 Volley, traveled from Milano, Italy, where he's now an independent software consultant.

The oldest alum at the gathering was 83-year-old Bob Vogelsang, who had played under Coach DeGroot in the epic 1961 season. "Vogey" would go on to beach volleyball fame as the "father of the jump-serve."

SMC athletic director Reggie Ellis and Superintendent/President Kathryn Jeffery welcomed the Corsair alumni, and Liran's players presented plaques at a ceremony honoring SMC coaching legends, including DeGroot, Cohen, O'Hara, Mike Normand, Bill Lawler, John Mayer and Elaine Roque.

The evening's highlight was the inaugural alumni game. The current Corsairs squad played against 12 self-selected alums—most of them only a few years out of college, but a few from the 1990s. The match ended in a 1-1 draw.

For current squad members like outside hitter Kane Schwendel, 21, it was a unique chance to network and connect with Corsair history. "I met lots of alumni who had found success in volleyball after SMC, either professionally or in NCAA schools. And I spoke with many players who ended up transferring for volleyball," says Kane. "It kind of gave me a glimpse into my future."

For Nabil Mardini, it was a chance to reconnect.

"I saw friends I hadn't seen in literally 25 years—and I didn't just see them, I got to play with them! It was just a great feeling all around," he says.

Nabil got his start with the Corsairs in 1991 and was SMC's "Athlete of the Year" in 1996. He transferred to UCLA, and went on to coach LA Pierce College to three state championships and 15 conference titles in women's volleyball. He also co-founded the Los Angeles Volleyball Academy. Currently he is head coach for the women's program at LA Mission College.

Still, SMC holds a special place in Nabil's heart. "The campus means a lot to me," he says. "The college and the program—it just brings back a lot of good memories."

Liran plans to make Volleyball Alumni Day an annual event.

Kane, who hopes to transfer to UC San Diego in the fall, is already marking his calendar for the next Corsairs reunion. "I plan to play for the alumni team against some of my current teammates," he says, with a grin.

Liran's larger goal is to bring SMC back to the champion status it once enjoyed. "I'm very grateful to be part of the history of this program," he says. "The memory of the people who made it so great should be respected. The team and I are giving it everything we've got: we want to win more championships and extend that legacy into the future."

They're making headway. In the 2022 season, the Corsairs reached the state playoffs after finishing third in conference and sixth overall, and Liran made the American Volleyball Coaches Association's "Thirty Under 30" list. This season, they're holding their own—the team has clinched the playoff spot for the second consecutive year.
* * *
SMC in Focus Volume IX, Issue 2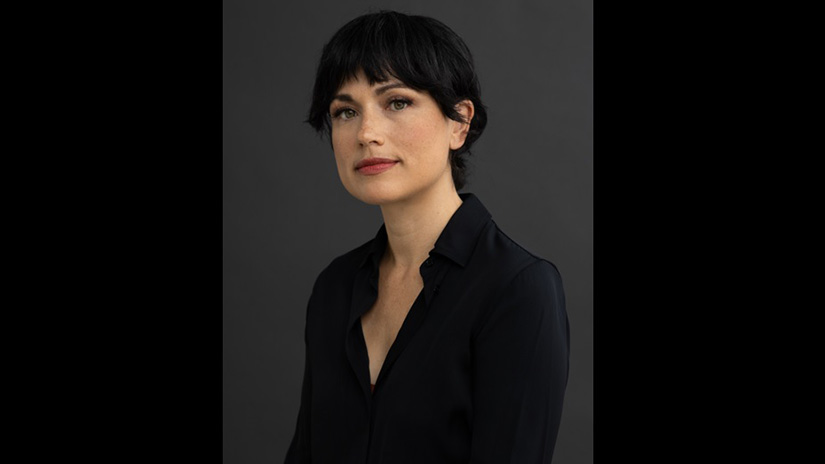 A Surreal, Wild Ride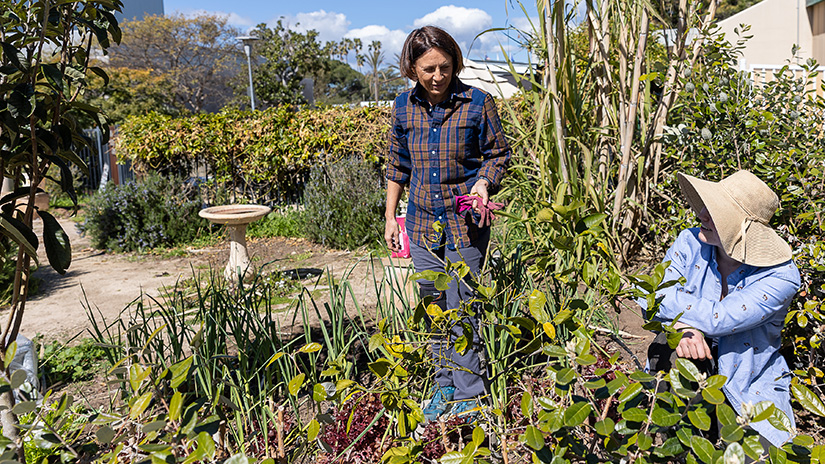 Garden Party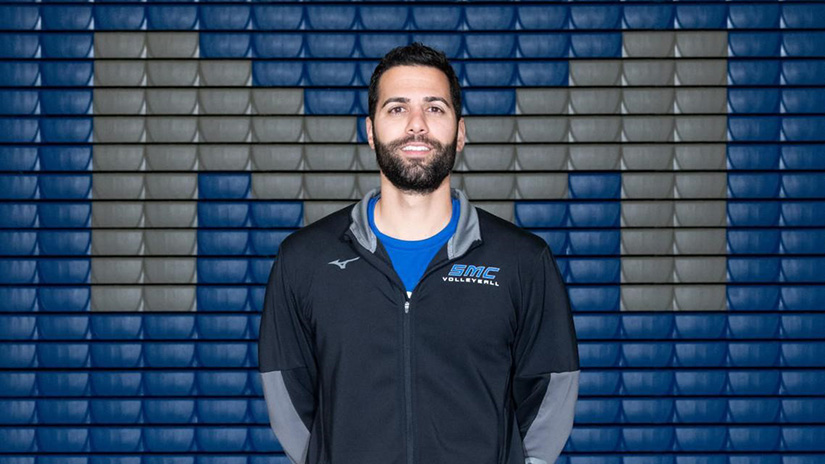 Spikers Reunion Digs Deep into History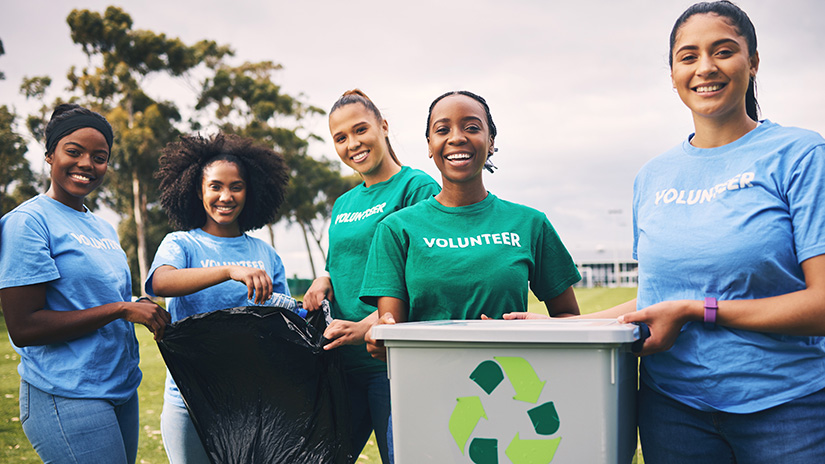 Free and Clear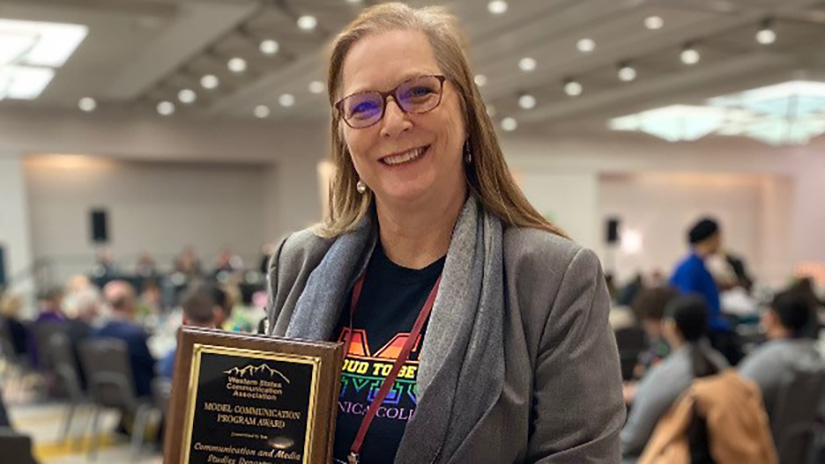 Bragging Rights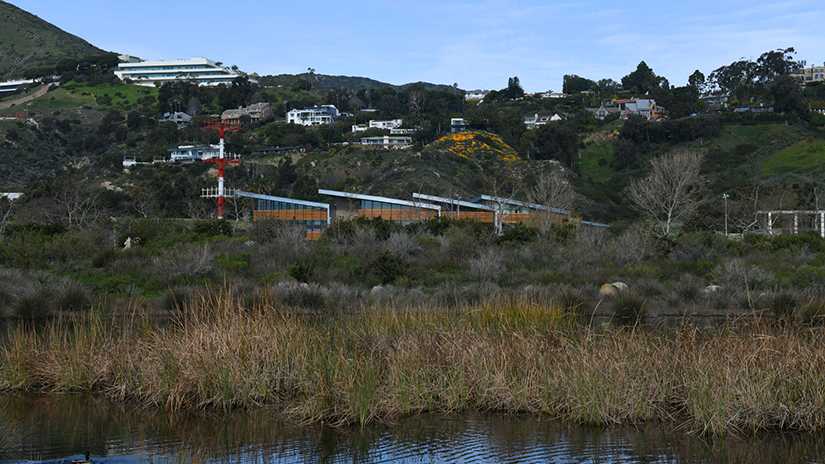 Sowing Malibu's Field of Dreams