In performing the ancient Indonesian craft of Batik, Santa Monica College student Channel Guice Thomas relies on resistance. She draws patterns on fabric with hot wax, which seeps into the fibers to form a barrier. After Channel finishes the design and the wax sets, she dyes the fabric. She then boils the wax away to reveal the design made possible by wax repelling the dye. She repeats the process as needed, with more wax and different colors.
The results are wearable art with which Channel creates clothing, jewelry and other accessories. "There's no limit to creativity," she says. "So my brand is all about things that make people feel good to wear."
Channel's feel-good flair was on full display at the recent LA Mode Fashion Show, held on campus and in person for the first time since 2019. The SMC Fashion Program holds the event annually to spotlight student work, and this year's showcase featured the eclectic designs of 10 gifted creators. Of that talented group, Channel's collection garnered both the Outstanding Collection and Technical Achievement awards.
The honors were well deserved, according to Fashion Professor La Tanya Louis, who serves as LA Mode producer and collections director. "She is a stellar, upstanding and exceptional student and designer," says La Tanya, who also had Channel in the classes Apparel Collection Design and Production and Fashion Show Production. At least one of those courses is required for the opportunity to participate in the LA Mode production, and Channel dove into both classes simultaneously.
Doing so, La Tanya notes, "is extremely challenging as they are both very demanding of your time and creativity." In addition, Channel "availed herself to help other students, in the midst of all that she had to do to prepare for her own collection," La Tanya says.
Fiber of Her Being
Given her creativity, time-management skills and willingness to aid others, it should come as no surprise that Channel used to be a teacher herself. Originally from New Orleans, she taught art from kindergarten through 12th grade at an alternative school. "It was for students who had been expelled from their primary school," Channel recalls. "We did everything from painting to papier mâché. But since resources were limited, we worked with recycled items to spark their creativity."
Channel learned about the wide range of artistic techniques during high school. "I was studying commercial art and was invited to participate in an organization called YAYA [Young Aspirations/Young Artists]," she explains. "They would bring in different artists to teach different skills." One of those was Batik, with which Channel says, "I fell in love, and it's been my main medium ever since."
YAYA also introduced Channel to another love — her future husband. He is also an artist, working in toy design. His acceptance by Otis College to study that field is what brought them to Los Angeles, where Channel once again worked as a teacher.
However, one artistic endeavor that went unloved by Channel for a long time was sewing. Fortunately, her mother had mastered the skill and could turn Channel's Batik fabrics into clothes. But since sewing was such a frequent activity of her mom's in Channel's childhood, she didn't realize what a challenging skill it was until years later.
The goal of improving that skill brought Channel to SMC. "I wanted to have the full knowledge of garment construction and be able to apply it to my textile design," she says. She now adores sewing, calling it "therapeutic" and "the way I connect with and honor my mother and grandmother."
Another reason for coming to SMC, Channel adds, "is that I'm a mother of two, so I wanted a schedule where I could pick up my daughter from school, be active in her activities and still put my best foot forward as a full-time student."
First Impressions, Second Career
At SMC, Channel is pursuing a dual degree in Studio Arts and Fashion Design. Despite describing herself as "kind of quiet in class," she quickly made an impression.
"Channel's warmth and personality were evident to all," says Professor Robin Lake, who had her in the courses Color Analysis and Fashion Textiles. "She was creative, adventurous and original in all of the design projects. I could tell that she was inspired, and she inspired the class." Plus, Robin admits, "I was aware of Channel's work with Batik because I had been admiring her wardrobe for months."
"All of my instructors at SMC have been instrumental in inspiring me to do my best," Channel says. In addition to learning from their expertise, she appreciates their emotional support. "I was grateful to just have that experience with my instructors and that little push on some of those days when I'm tired and feel like I can't go on."
But Channel, who currently sells her creations online, is continuing to build her second career. Her next step will be to transfer to Cal State Los Angeles to study fashion fiber and materials, but she will always be grateful for her SMC experiences. She even recommended SMC to her son, who is now enrolled in the college's Psychology program.
"This is the first time I've been in school to actually learn something that I want to learn," Channel says. "I am truly having fun." And that joy of expanding her skills has removed any resistance to sewing up her future as a fashionable artist.
* * *
SMC in Focus Volume IX, Issue 4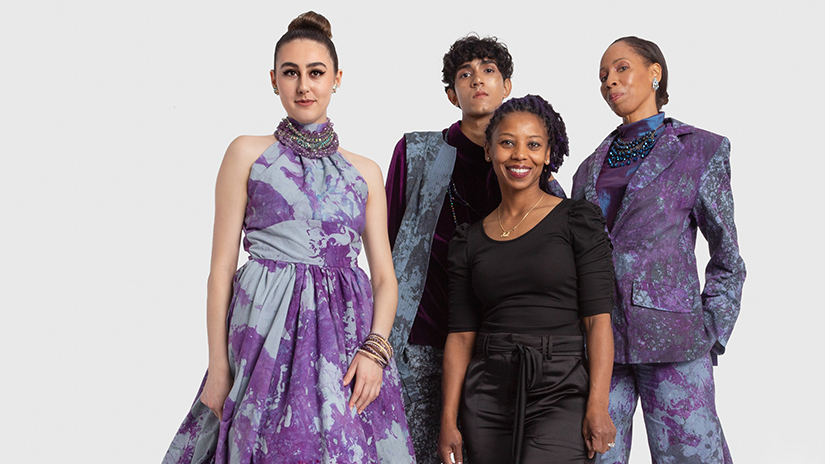 The Beauty of Batik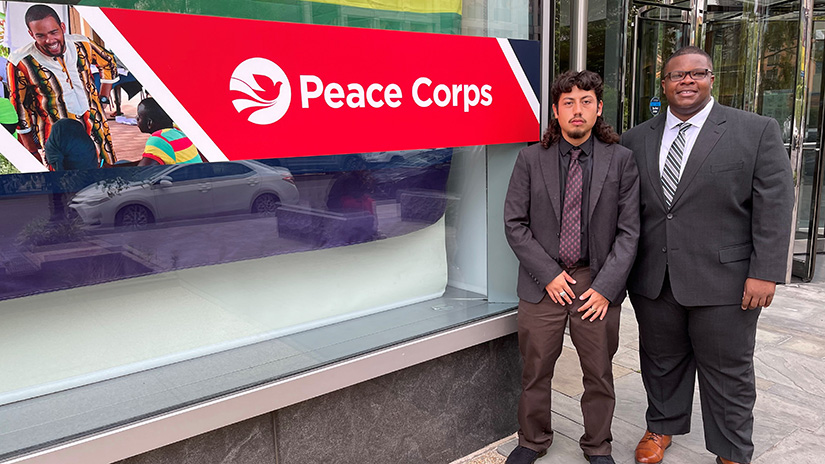 Capital Experience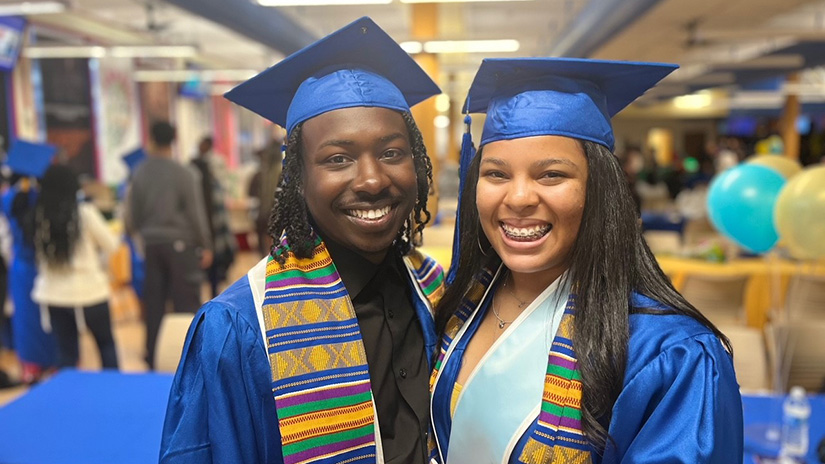 True Romance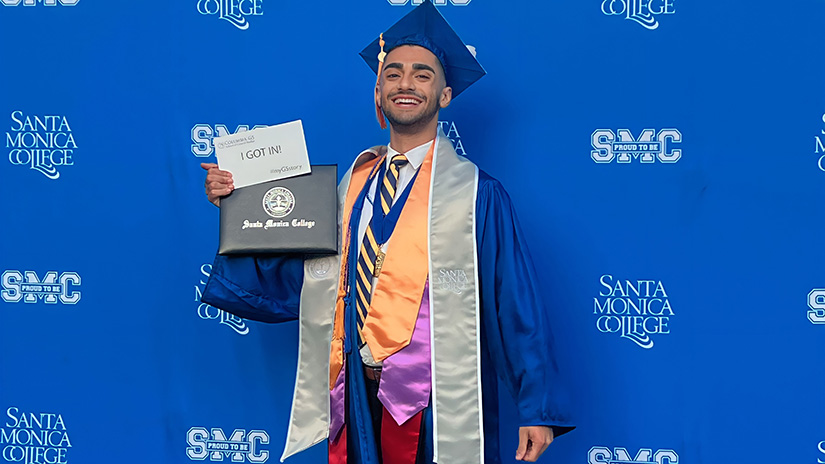 An Iron Will to Sing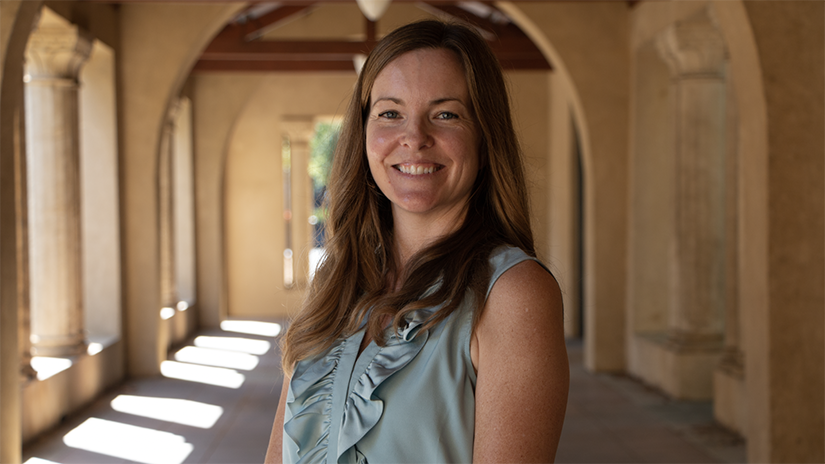 Bragging Rights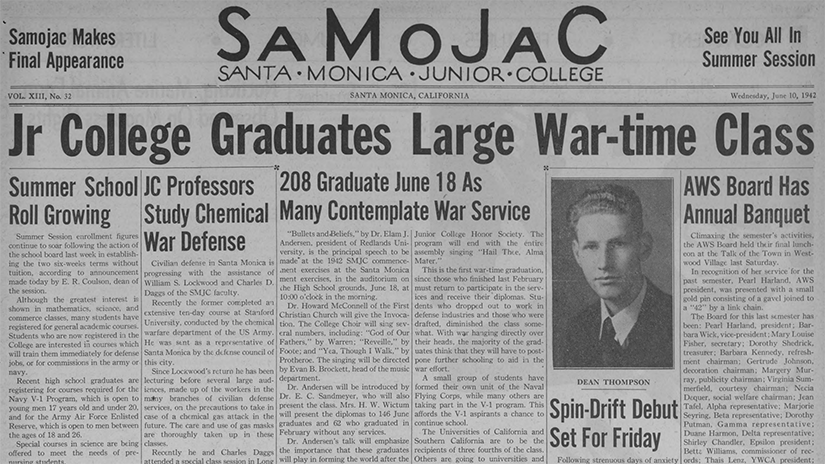 A Walk Down (SMC's) Memory Lane