Bragging Rights: August 2023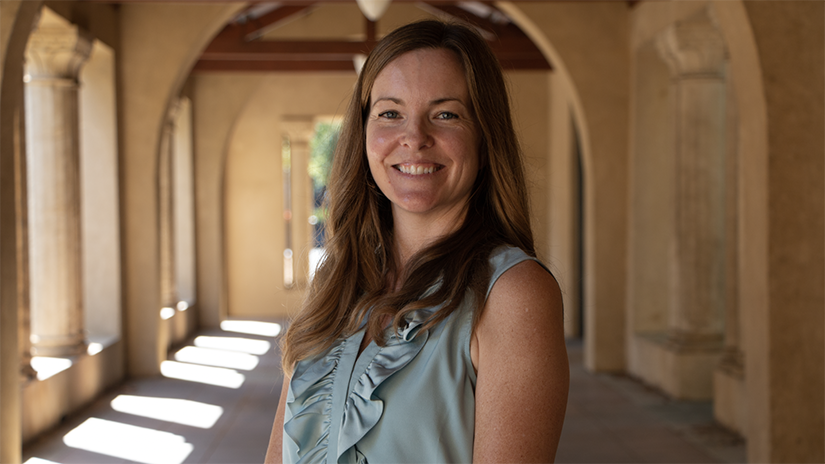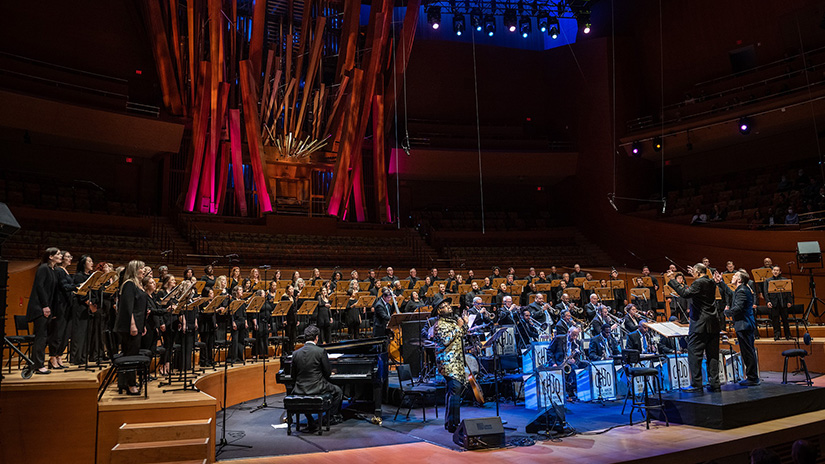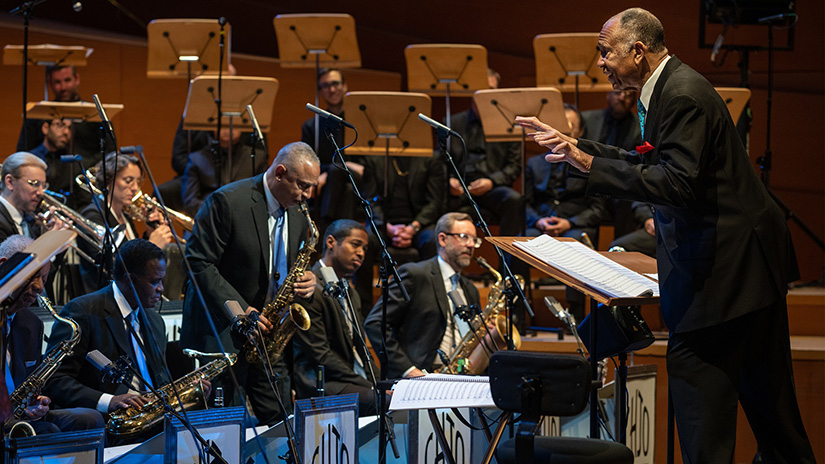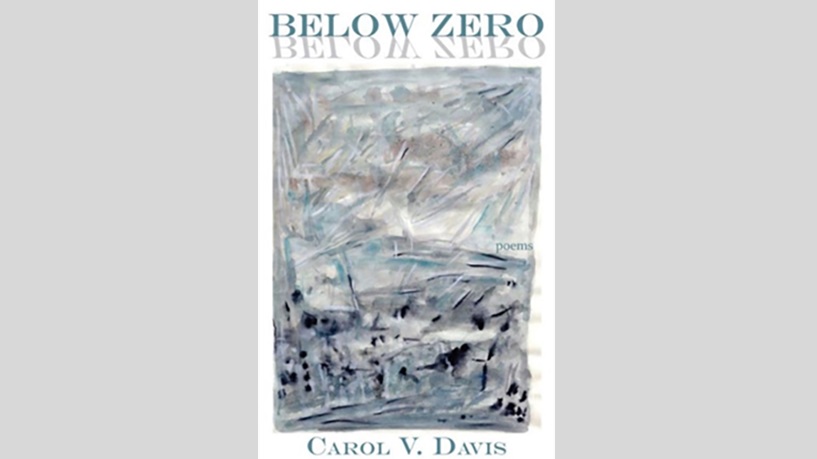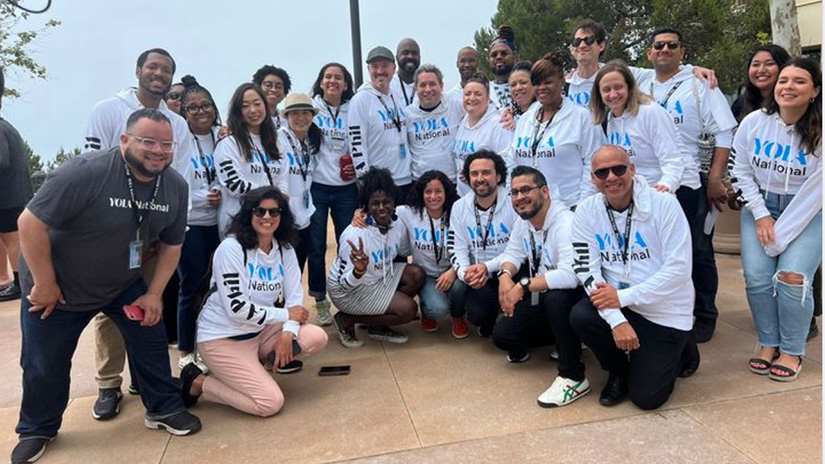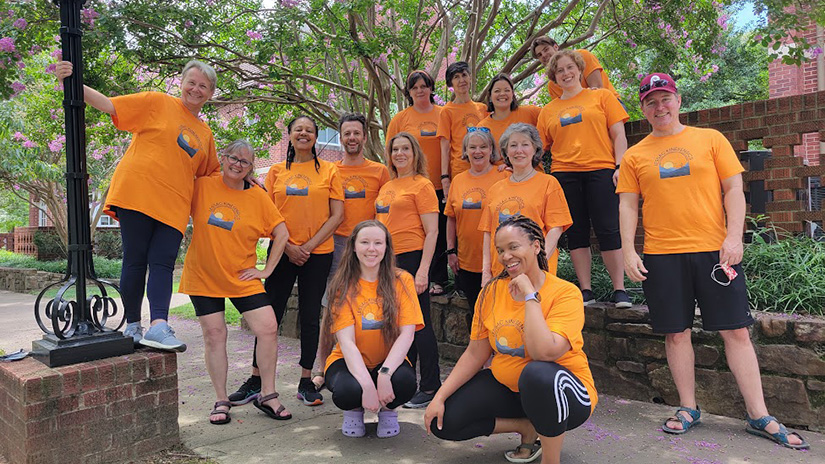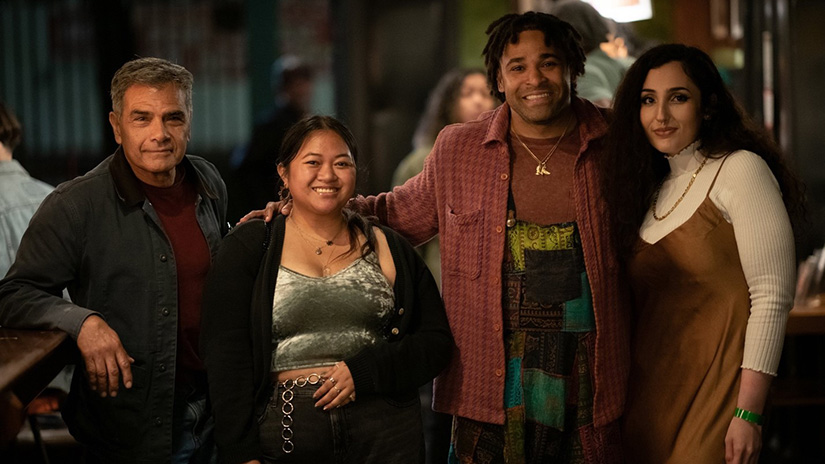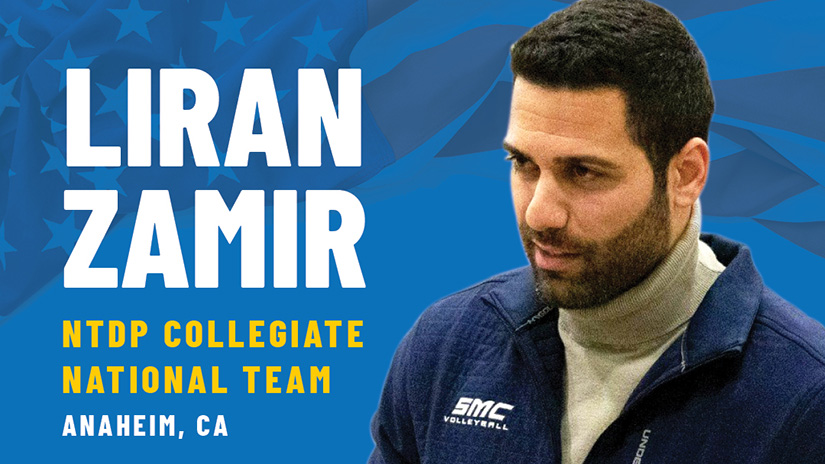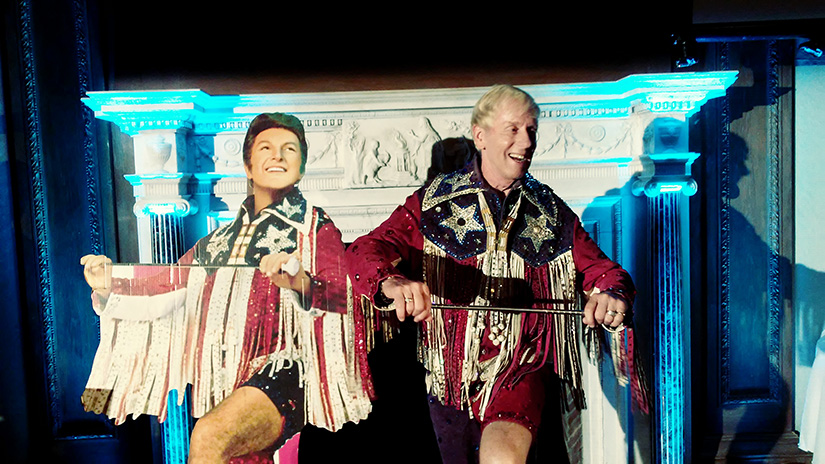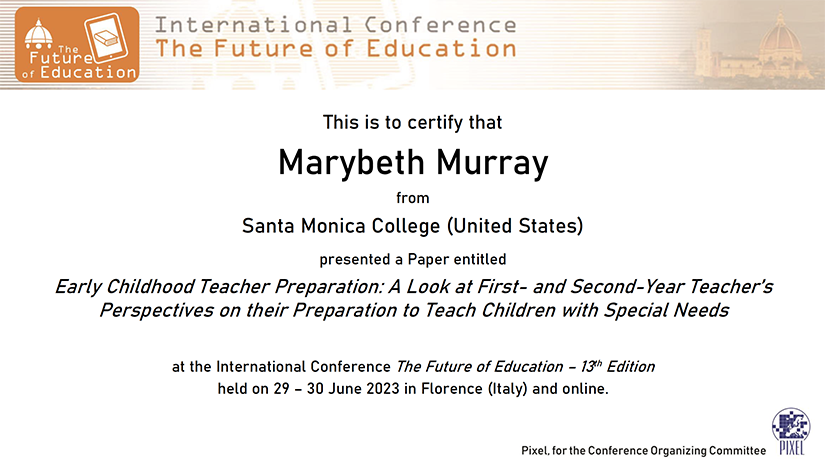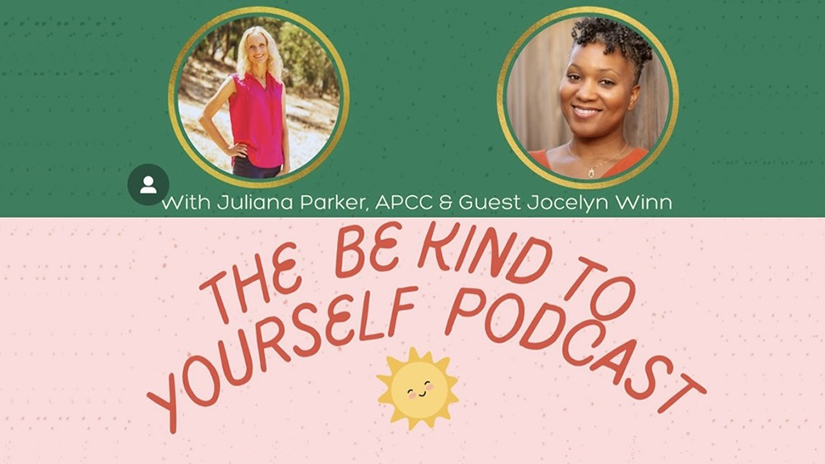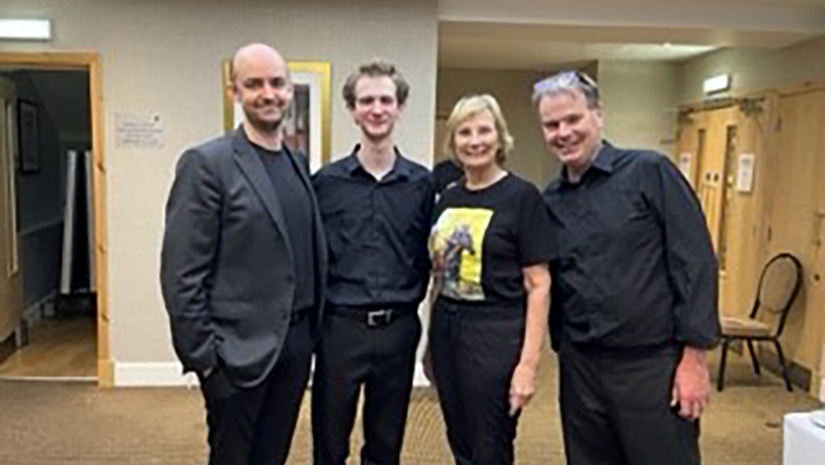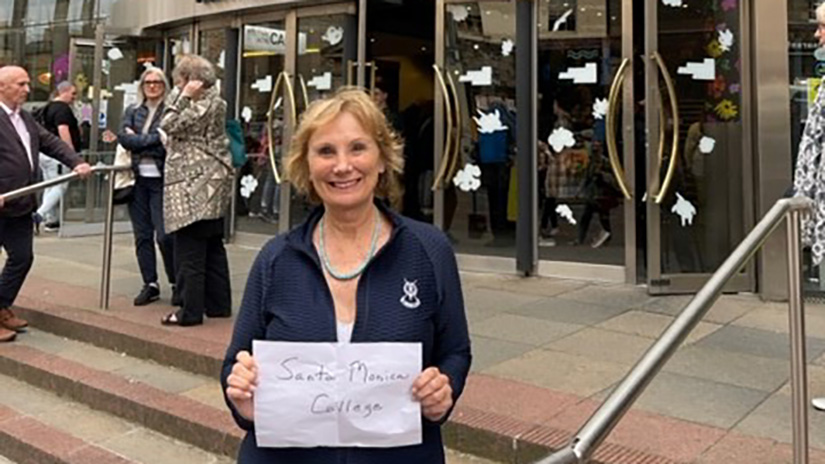 Congratulations to Communication & Media Studies Associate prof. Lauren Movius, who has been awarded a Stanford EPIC Community College Faculty Fellowship for the 2023-2024 year! The program brings together a cohort of community college faculty from across the state to work with Stanford staff to develop global competencies among community college students. Over the year, Lauren will meet with Stanford faculty to explore cutting-edge research in global studies and develop curricular materials to implement in her classroom at SMC. You make us #ProudToBeSMC, Lauren!


Music professors Fredrick Keith Fiddmont (jazz) and Janelle DeStefano (voice) performed in a joint concert with the Los Angeles Master Chorale and the Clayton-Hamilton Jazz Orchestra at Walt Disney Concert Hall on June 11, 2023 to critical acclaim. Keith's solo saxophone was mesmerizing on Duke Ellington's "Heaven", performed with John Holliday, countertenor. "The combined energy of Gershon, Clayton, and their respective ensembles, plus the rotating cast of charismatic vocal soloists, made for an engaging, uplifting afternoon" one review said.


Biological Sciences associate professor Jana Johnson's work with the world's rarest butterfly was featured on the front page of the LA Times! Jana shares that she is dedicated to facilitating all her students' goals and dreams. She is proud to also have been chosen to present a workshop on the importance of diversity in conservation at this year's Ecological Society of America's Annual Conference (ESA) for all ecologists. Way to go, Jana!


Below Zero (Stephen F. Austin State University Press, 2023) is the fourth poetry collection by English professor Carol V. Davis. The book was just reviewed by the Jewish Book Council. The book is centered on poems about Siberia, where Carol taught at Buryatia State University in 2018. She was granted a third Fulbright in 2020, to return to Siberia to teach and work on university curriculum, postponed twice because of Covid-19. When the war began, the State Dept. shut down the Fulbright program in Russia.


Psychology instructor Regina Chopp earned their certification in Psychedelic Assisted Therapy in June 2023. After ten months of extensive study with the Integrative Psychiatry Institute and the Multidisciplinary Association for Psychedelic Studies (MAPS), Dr. Chopp will return to SMC in the fall having completed advanced practicums in Ketamine Assisted Therapy and Psilocybin Assisted Therapy. They look forward to sharing knowledge of this unique form of therapy with students and clients.


Music Department percussion ensemble director Megumi Smith is deeply grateful for the opportunity to serve with such generous-spirited colleagues. "As artistic faculty for this year's LA Phil YOLA (Youth Orchestra of Los Angeles) National Festival, we observed exponential progress and pure JOY in performance and mentorship," Megumi wrote. In the photo in the slideshow, Megumi and other

YNF 2023 Faculty are pictured with Maestro

Gustavo Dudamel. SMC is truly everywhere!


Emeritus art instructor & Emeritus Gallery Curator Jesse Benson's solo exhibition "Organizer" will run August 12 through September 23, 2023 at Los Angeles gallery as-is.la.


Media faculty member Lynn Dickinson served as the keynote speaker at Laney College's Professional Development Day in mid-August, where she addressed the impacts of natural language models of artificial intelligence (such as ChatGPT) on classroom teaching. Lynn will also be co-facilitating with Jonathan Brennan atthe national ChatGPT & AI Teaching & Learning Workshop through On Course in September. You can learn more about that event here.

Lynn is the publisher of The EduTech Evolution, a new publication on Medium, focused on empowering educators through AI. She also hosts an Education Evolution Facebook group which is open to all high school and college faculty. Talk about prolific!


Theatre Arts instructor Crystal Robbins directed the Lessac US Intensive at Hendrix College in Conway, Arkansas this summer. It was the fourth year that former SMC students were again represented in this embodied voice four-week training. This year she continued testing new equitable and inclusive practices in the training of voice, de-centering English as primary. Multilingual participants came from three continents. Crystal is a Lessac Master Teacher and a Registered Somatic Movement Educator. (In the photo in the slideshow, Crystal is second from left; former SMC student Joyce Lee is third from left).


English professor Mario Padilla is pleased to share that The Corsair wrote a story on his creative writing students who performed at the Greenway Court Theater's "Da Poetry Lounge.""It was a nice article that talked about me and my Creative Writing class, where I support multi-genres which includes Spoken Word," Mario wrote. "My students did great on the professional stage!"



Interaction Design (IxD) professor Luke Johnson is proud to share that t

he IxD program published its second online and interactive annual report. The

2022-23 Annual Report

was a student-led initiative created by IxD students

Dave Giammarco

,

Hunter Moranville

, and

Kris Bumford

.

You can check out the super vibrant, user-friendly annual report

here

.
Men's Volleyball Head Coach Liran Zamir was one of the assistant coaches of the Men's Collegiate Team of the National Team Development Program (NTDP) this summer. Liran was part of an extended team that included mostly NCAA D1 athletes from different universities and coaches from Ball State, Long Beach, and Pepperdine. "A two-year coach at this level is rare . . . I'm happy I had the chance to do it," Liran wrote. Congratulations!


Music instructor Greg Schreiner has had a busy summer performing. In June, he played at the new Performing Arts Center at Cerritos College and also did a recital of all Charles Griffes music in Los Angeles. He also performed his show, Hollywood Revisited in Fullerton. He will be doing the same show in August in Santa Barbara. In July, he is doing a concert in Beverly Hills—of music played by Liberace—and even wearing one of his costumes. And to top off the summer, in August, a cello and piano concert in Los Angeles.
Education/Early Childhood Education professor Marybeth Murray was selected to present her research on Early Childhood Education at "The Future of Education" conference in Florence, Italy. The conference brought together teachers, researchers, practitioners and project managers from all over the world to share findings, expertise and experience about innovative teaching and learning methodologies, through oral presentations, poster sessions, and social events. Marybeth also served as a moderator for certain sessions. "It was an amazing experience as a first-year full time faculty member to be there representing SMC and learning more about education around the world and how I can bring that knowledge back to campus for our students," Marybeth wrote.


Juliana Parker, Guardian Scholars counselor and host of the Be Kind To Yourself podcast was honored to interview Jocelyn Winn, Black Collegians Student Support Specialist, regarding her book, "One of Nine: A Memoir: A Collection of True Stories that Prompted Suicidal Thoughts and Began A Remarkable Journey to Find a Reason to Live"

. Their interview is available on

Spotify

and

Apple



Spanish professor Alejandro Lee was busy this past spring—in May, he, along with his colleagues Cristina Moon (Chabot College), Sarah Harmon(Cañada College), and Nancy Ballesteros-Meléndez (Mount Saint Mary's University Los Angeles), launched their new open educational resource (OER) called Tarea Libre during the ASCCC OERI webinars

, showcasing the latest developments in Spanish OER.
Media Production Professor Roxanne Captor viewed "The Trojan Women" by National Changgeuk Korean Opera Company at Edinburgh International Festival. In addition, Roxanne also joined the Edinburgh Fringe with the string trio playing Bach's Goldberg variations. What a fun way to spend summer!
Former Film Studies professor & current Emeritus instructor Sheila Laffey is now a certified Nature Therapy Guide and worked at Esalen Institute in July as assistant for the Revitalize Your Purpose with Forest Bathing She also participated in a six-day wilderness experience at the Rocky Mts. EcoDharma Retreat Center.
* * *
SMC in Focus Volume IX, Issue 4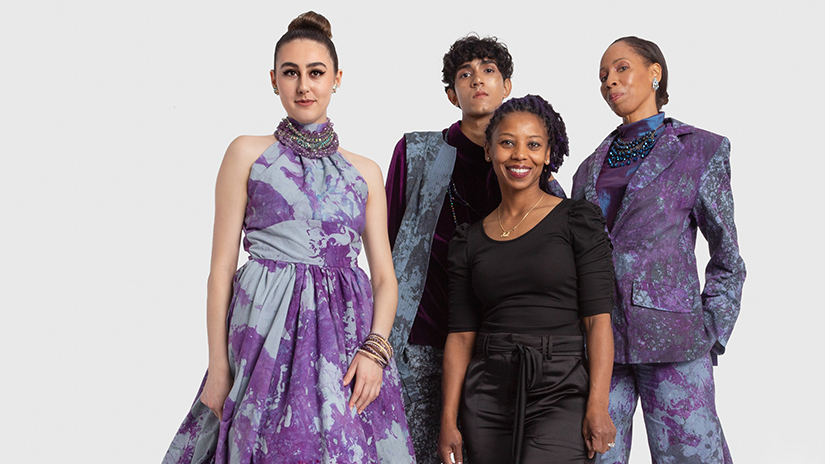 The Beauty of Batik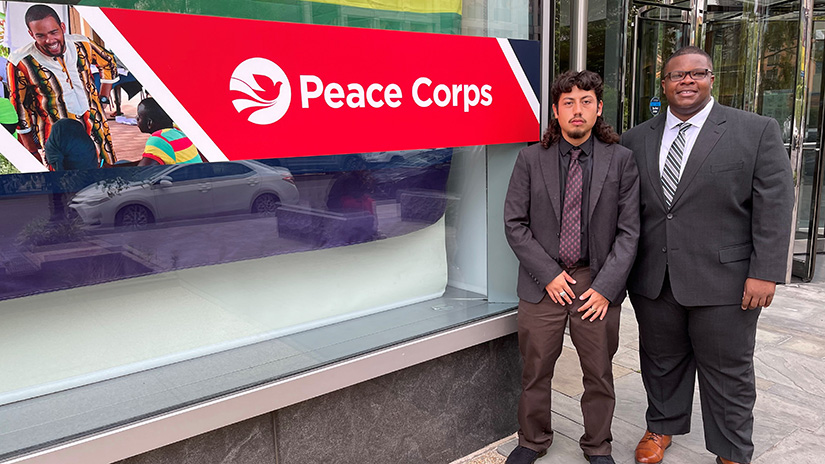 Capital Experience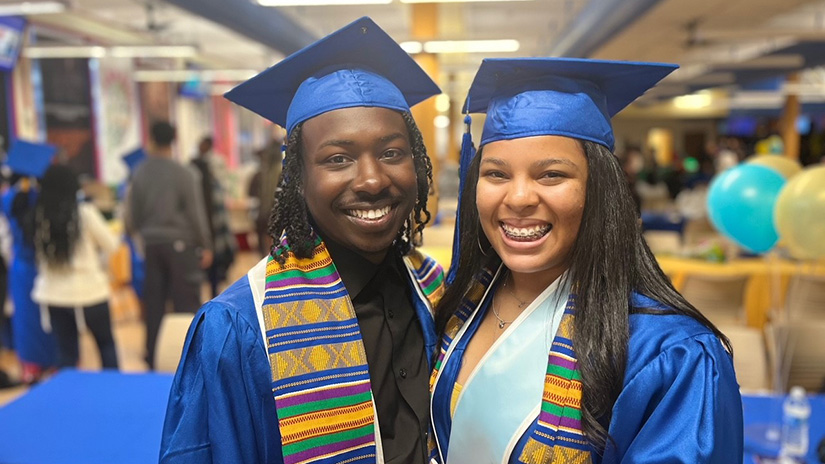 True Romance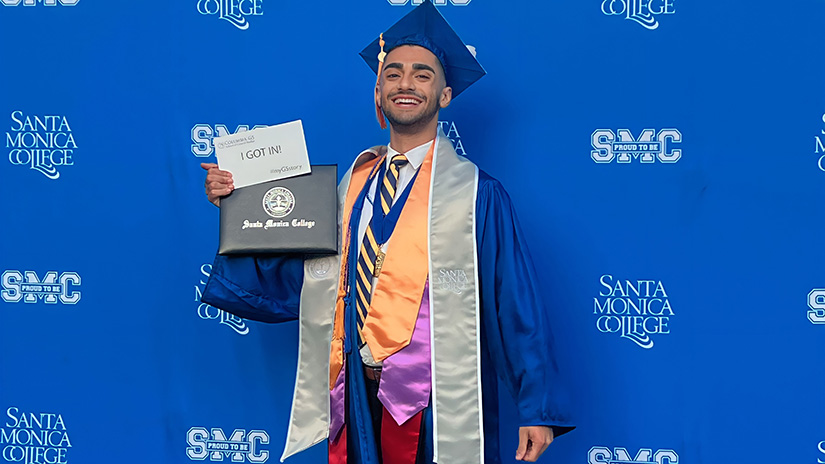 An Iron Will to Sing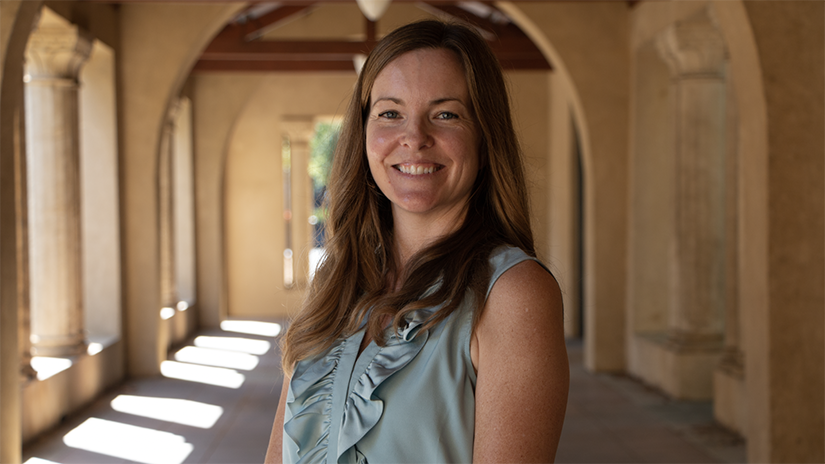 Bragging Rights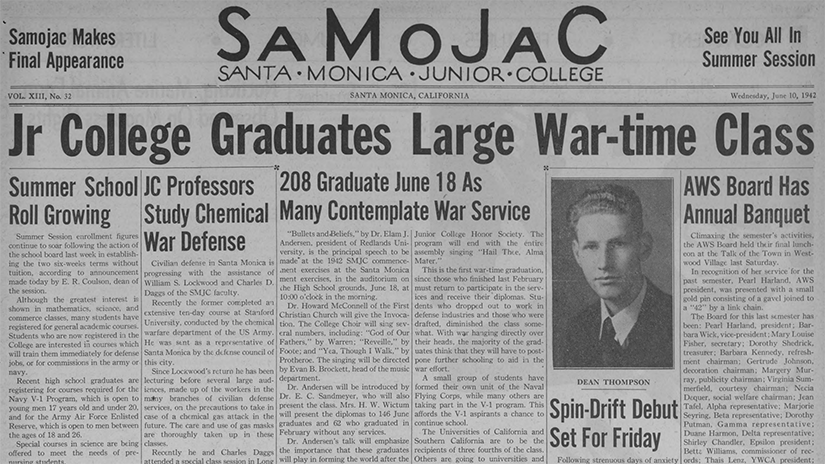 A Walk Down (SMC's) Memory Lane