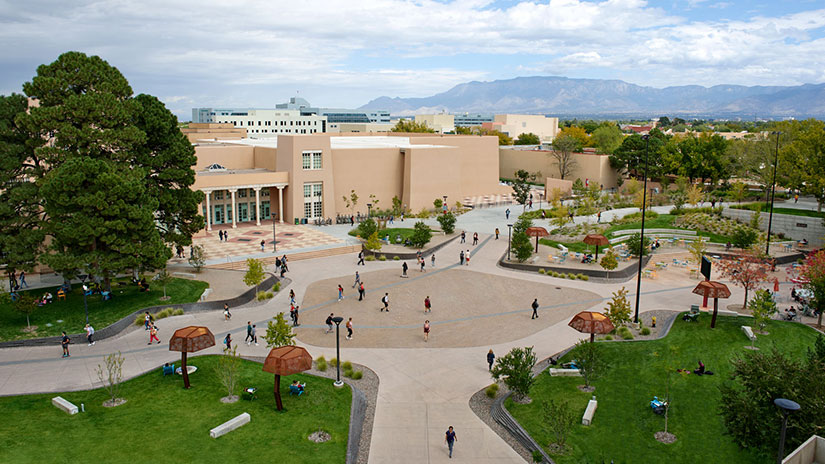 About The University of New Mexico (NM)
The University of New Mexico is a public research university in Albuquerque, New Mexico. It is New Mexico's flagship research institution, the largest post-secondary institution in the state in total enrollment across all campuses as of 2012, and one of the state's largest employers.
Founded in 1889, UNM offers bachelor's, master's, doctoral, and professional degree programs in a wide variety of fields. Its Albuquerque campus encompasses over 600 acres (2.4 km²), and there are branch campuses in Gallup, Los Alamos, Rio Rancho, Taos, and Los Lunas. UNM is categorized as an R1 doctoral university (highest research activity) in the Carnegie Classification of Institutions of Higher Education, with three Nobel laureates affiliated or associated.
Articulation Agreement
Additional Websites