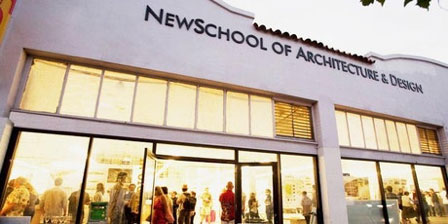 About NewSchool of Architecture and Design
NewSchool of Architecture and Design (NewSchool) is a for-profit college located in downtown San Diego offering degrees in the fields of architecture and design.
NewSchool comprises two schools:
The School of Architecture and Construction Management houses the undergraduate and graduate architecture and construction management programs
The Domus Academy School of Design at NewSchool offers undergraduate design degrees
NewSchool is part of Laureate Education, which operates an international network of accredited campus-based and online universities.
The school is accredited by the National Architectural Accrediting Board (NAAB) and offers Bachelor of Architecture (B.Arch), Master of Architecture (M.Arch).
Articulation Agreements
Bachelor of Architecture
Bachelor of Interior Architecture and Design
Additional Websites