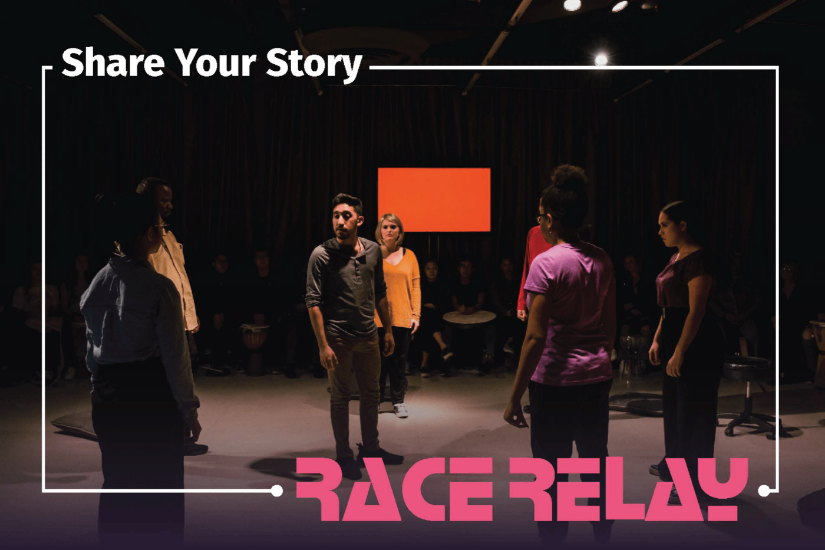 Join us for monthly Race Conversations
As a part of the Race Relay experience, "passing the baton" to the community is a key and integral piece to the movement. This is where the real work for our community begins, and we hope you will join us in helping to cultivate a safe space to discuss race. Our goal is to continue the conversation monthly and it is not required that you attended the performances. We welcome all who want to join us and engage in dialogue centering race. All we ask of participants is to come with an open mind that is willing to explore, practice active listening, utilize your own personal experiences, and be willing to engage in conversation.
Upcoming Race Relay Dates: Every Third Thursday
September 21, 2023
October 19, 2023
November 16,2023
Our Race Relay conversations will start at 6:00 PM on all the above dates.
RSVP for Race Relay Conversations
Parking and How to Find the Student Equity Center
We recommend that you park in Lot 3 or 4, which can be found using the link provided below. At this time parking on campus is free and you can park anywhere with the exception of in our Staff/Faculty lots.
This event will take place in our new Student Equity Center (Located on SMC Main Campus, Cayton Building, Basement). Be one of the first to get a sneak peek of the space before our Fall Semester Grand Opening. The Student Equity Center can be found on the map at interest point 14. There are entrances on both the west and east side of the building. An elevator is available on the east side.
What is Race Relay
RACE RELAY uses interactive multimedia theatrical storytelling and community dialogue to examine who we are as human beings and how we relate to one another. We value the importance of stories to support the healing of individuals, communities, and society.
Racism is a struggle we have all been dealing with since the millennia. RACE Relay strives to break down tribalism and the constructs that separate us, by using the authentic stories of ourselves and our experiences.
Thank You to Our Partners and Sponsors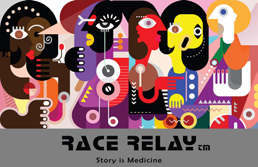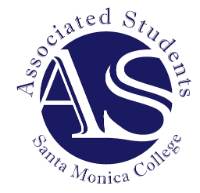 Santa Monica College Public Policy Institute


Santa Monica College Division of Equity, Pathways, & Inclusion

Santa Monica College Academic Relations