​​​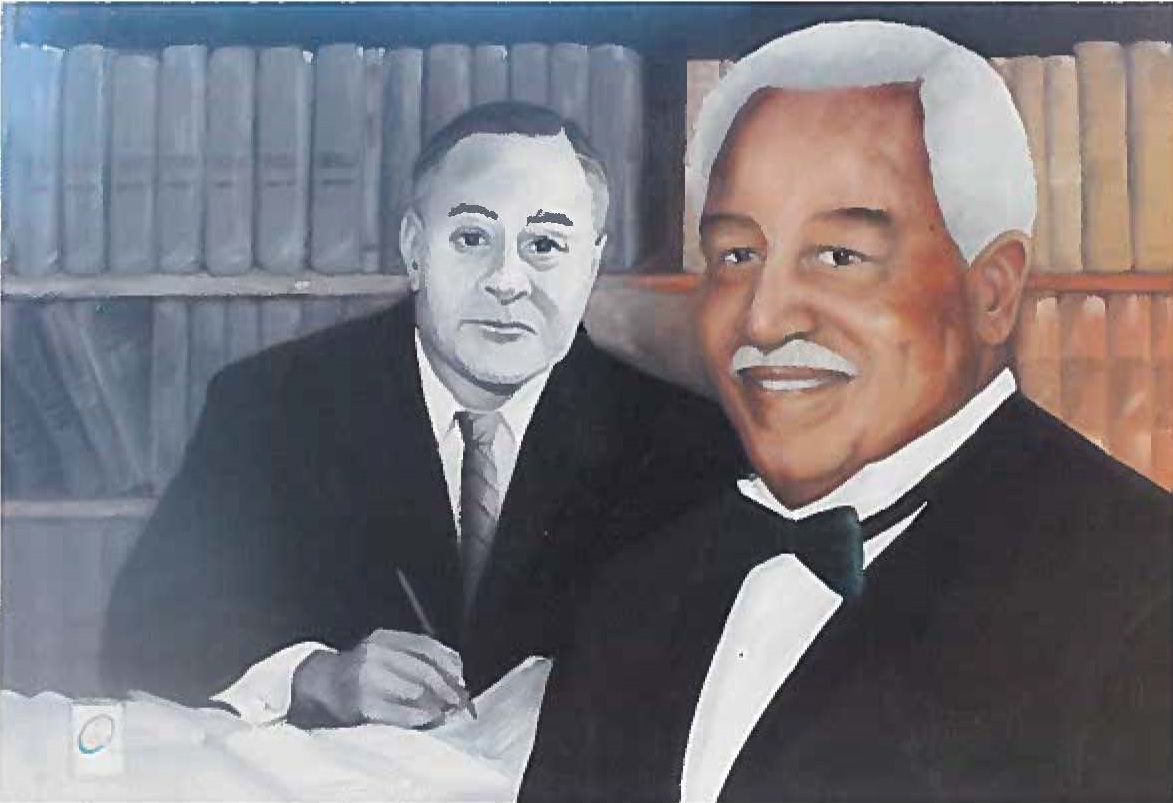 Painting by Alva McNeal of Dr. Quinn with Ralph Bunche
About the Quinn Research Project
The Dr. Alfred T. Quinn Collection Project is an internship in the digital archive collection for Santa Monica College students. The internship is a collaboration of the Quinn Research Center, Santa Monica College's Black Collegians Center and History Department, the Santa Monica Public Library, and the Ralph J. Bunche Center for African American Studies at the University of California, Los Angeles that houses the Quinn collection.
Project Support
Stephanie Amerian, Associate Professor, History, SMC

Sherri Bradford, Program Leader, Black Collegians Club, SMC

Carolyne Edwards and Bill Edwards, Founders, Quinn Research Center

Dalena Hunter, Ralph J. Bunche Center for African-American Studies, UCLA
Special Appreciation
Susan Lamb and Kathy Lo, Santa Monica Public Library

Jan Reiff, UCLA History (Digital History)

Michelle Caswell, UCLA Information Studies (Library Science)

Suzanne Borghei, Chair, History Department, SMC

Sang Chi, Associate Professor, History, SMC

Lizzy Moore, Santa Monica College Foundation

Vicky Rothman, Career Center, SMC

Lisa Moss, Career Center Internships, SMC

Carolyn Baugh, Administrative Assistant, History, Philosophy Social Science, SMC
About Dr. Alfred T. Quinn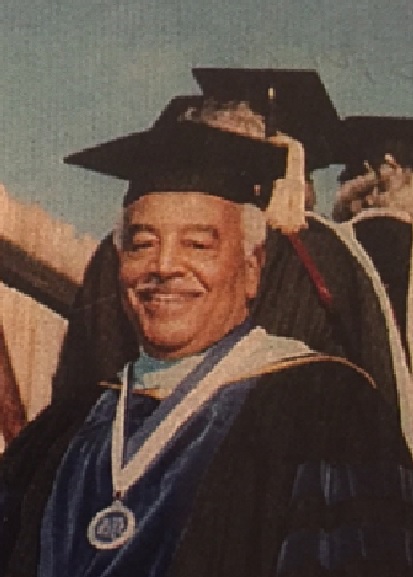 Dr. Alfred T. Quinn (1922-2003) earned degrees from Santa Monica College (A.A. 1942) and UCLA (B.A. 1950, M.A. 1956, and Ed.D. 1964). In 1951, he was the first African-American to be hired as a teacher in the Santa Monica - Malibu Unified School District. He taught at Garfield Elementary School (the site is now the location of the district's headquarters) and Lincoln Junior High School (now Lincoln Middle School). As a professor at Santa Monica College, he organized the Black Student Union, was the Affirmative Action Officer and became Dean of Student Services. After his retirement, Dr. Quinn was elected to the Santa Monica College Board of Trustees, later becoming Vice Chair and then Chair. His legacy at SMC continues to give to today's students in the form of the annual Dr. Alfred T. Quinn Scholarship, established in 1988.
During his tenure at Santa Monica College, Dr. Alfred Quinn mentored SMC students, faculty and staff who went on to serve as public officials, educators, community leaders, and college administrators, whose continuing service reflects Dr. Quinn's legacy, including but are not limited to the following:
Robert A. Adams, President, Merritt College (retired); Vice President, SMC Student Affairs (retired)


Jeffery Shimizu, Interim Superintendent, SMC (retired)


Tony Vazquez, Council Member and former Mayor, City of Santa Monica

Maria Leon-Vazquez, Board Member and former Board President, Santa Monica – Malibu Unified School District Board of Education; Manager, SMC Workforce Development

Brenda Benson, Senior Administrative Dean Counseling, Retention, and Student Wellness, SMC

Darrell Goode, President, NAACP Santa Monica Venice; Director of TRIO Programs and Pico Partnership On The Move, Santa Monica College (retired)

Joanne Guercio, assistant to Dean Benson, former assistant to Dr. Quinn, SMC