Current Events
Fall 2021 Student Portfolio Exhibition
https://smcportfolio.myportfolio.com/
42nd Annual Juried Student Exhibition
The Photography Department at Santa Monica College is thrilled to announce a call for entries for our 42nd Annual Juried Student Exhibition. Although we're optimistic for a return to campus sometime in the near future, this year's exhibition will take place exclusively online. Accepted work will be displayed in an online gallery, available to the public and widely publicized within the SMC community.

We invite all students enrolled in one or more SMC Photography courses within the past year to submit their photographs for consideration. Submissions will be juried by the SMC. Photography faculty, and accepted artists will be announced on June 21, 2021.
Click here to enter by June 14, 2021 @ 11:59pm:
https://docs.google.com/forms/d/e/1FAIpQLScIS2VOnYbb1T1vHOLYgsgCQe_lmlsNk78fZNXHbakLI7w5eA/viewform
A Conversation with Henry Rollins & Frank Ockenfels 3: The Art of Photographic Storytelling

Make a Donation to SMC Photography Department
"Made in Quarantine": Online Student Photography Show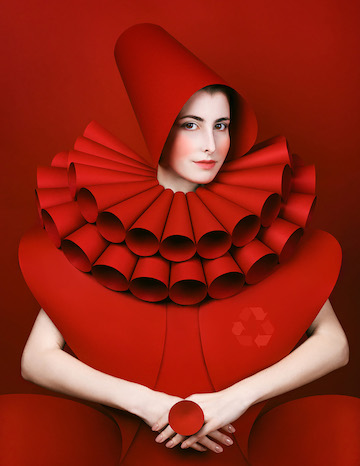 Photographic image created by SMC photography student Olesia Stoliar.
A juried exhibition of photographs created during the 2020 spring semester by students in the SMC Photography Department.
The exhibition is presented online at smcphoto.myportfolio.com/home due to COVID-19 restrictions.
About 200 images created by current SMC student photographers are on display in the Main Gallery. All of the works were created during the quarantine and range from fine art to portraiture to still life and beyond. In addition to the Main Gallery, work from students in Photo 1 are also featured in their own gallery, along with a selection of behind-the-scenes images
Past Events
Free Family Portraits for Wildfire First Responders
January 10 and 11. 10 a.m. – 4 p.m.
Make an Appointment
The faculty and students of the Santa Monica College (SMC) Photography Department are offering free group portraits to families of first responders to the recent California wildfires.
Free private 20-minute sessions, includes hair & makeup "touch-up" by SMC Cosmetology and Styling by SMC Fashion students.
The sessions will be scheduled on a first-come, first-served basis.
40th Annual Juried Student Photography Exhibition
April 20-27, 2019

Opening Reception: April 20, 2019
Pete and Susan Barrett Art Gallery
Santa Monica Performing Arts Center
11th & Santa Monica Blvd. Room 101
Gallery Hours:
Tuesday - Friday: 12-5 p.m.
Saturday 11 a.m.-4 p.m.
Free Family Portraits for Families Affected by the Woolsey Fire
Saturday, January 5, 2019, at 10 a.m. – 4 p.m.
The faculty and students of the Santa Monica College Photography Department are offering free group portraits for families who are victims of the Woolsey Fire.
This is an opportunity to start new photography memories for those who lost so many treasured photographs in the fire.
Each family will have a private 20-minute session in the photo studios at Santa Monica College.
Hair and make-up by students from our cosmetology department will be on hand to make sure the families will look their best.
Photographers' Speaker Series: Thomas Werner
Wednesday, May 2, 2018, at 7:30 - 9 p.m.
Location: HSS 165
Great fashion photography, at its best, reflects and shapes the era in which it is made. Whether you are a student, an aspiring photographer, or working professional, building a fashion portfolio that aspires to this standard can be daunting.

Thomas Werner offers advice on assembling your creative team, casting models, developing shoot concepts, and producing photographs and fashion for editorial and advertising.

This is 'how to' at the highest level for photographers, editors, producers, fashion designers, and more. This talk is an essential guide for fashion photographers and filmmakers.
Facebook Event: Thomas Werner - Photography Lecture
Women in Photography
Date: Sunday, March 11, 2018
Location: HSS 165 Humanities and Social Sciences
Tickets: APA Members - $20, Student - $20, General Admission - $40
Visit the Women in Photography website
Student Photography Exhibit
Student Submissions Due: March 15, 2018 (Submission Link Coming Soon)
Opening Reception: April 21, 2018
6th Bi-Annual Alumni Exhibition
Date: October 14 – 26, 2017
Location: 2nd Floor Drescher Hall Photo Gallery.
Opening Reception: October 14, 6 – 8 p.m.
The APA Photographers' Speaker Series - Kate Turning
Date: October 25, 2017, 7:30 p.m.
Location: HSS 104
Taking the Next Step – Part 2
A Photography Workshop at Santa Monica College
Date: October 28, 2017
Program: 9:30 a.m. – 5:30 p.m. Sign in opens at 8:30 a.m. Pre-registration is required
Location: HSS 165
Cost: Free
Contact: Craig Mohr
Are you ready to "Take the Next Step"? Do you want to "Up Your Game"? I know clichés one and all, but are you looking to get your photo career on track and prepare yourself to start working. Then this workshop is for you.
This workshop is for intermediate-advanced college and high school photo students looking to take the next step to get started working in the photo industry. This workshop features a full day of lectures, discussions, demonstrations and vendor fair.
APA/LA at SMC with Art Brewer
Date: Wednesday, November 1, 2017, 7:30 p.m. – 9 p.m.
Location: HSS 104
Cost: Free
Speakers: Art Brewer at SMC, The Evolving Photographer
Join us we travel through 40 years of a photography career that successfully transitioned through the years.
Eric Joseph from Freestyle Photo
Date: November 15, 2017, 12:45 – 3:50 p.m.
Location: Business 131
Lecture on the extreme importance of color Profiles
Speedlight Portraiture and Wedding Photography
Date: November 18, 2017
Location and Time: TBD
Contact: Josh Withers
All day seminar presented by Scott Robert Lim.
Student Portfolio Exhibition
Date: December 2 – 14, 2017
Location: 2nd Floor Drescher Hall Photo Gallery
Opening Reception: December 2, 6 – 8 p.m.
Photo 5 Class Student Exhibition
Date: December 2, 2017
Location: Woodlawn Cemetery in the Mausoleum
Time: TBD
Photo Gallery Hours
Monday - Thursday: 11 a.m. - 6 p.m.
Events and Museums Around Town
Join Us on Social Media