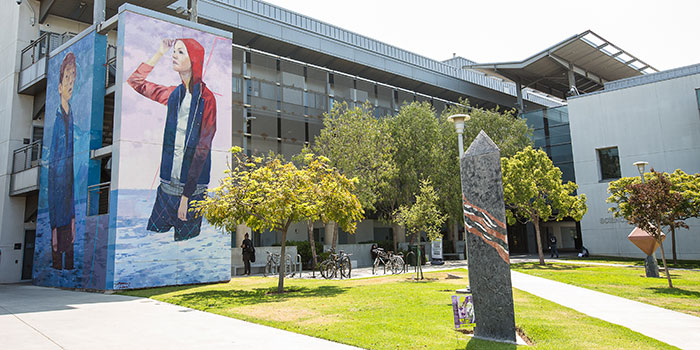 Education Track
Education is the great equalizer that empowers people to success in an increasingly competitive global economy. Building upon Santa Monica College's excellence in training educators, the Public Policy Institute equips students for meaningful futures in analyzing ways to improve educational access, implementing more effective pedagogical programs, and advocating on behalf of at-risk students and underfunded schools.
Education 1, Career Choices in Education (3)

Education 2, The Early Childhood Through 12th Grade Teaching Experience (3)

Early Childhood Education 11, Child, Family and Community (3)

Early Childhood Education 19, Teaching in a Diverse Society (3)

Early Childhood Education 45, Children with Special Needs (3)

Early Childhood Education 64, Health, Safety and Nutrition for Young Children (3)

Psychology 11, Child Growth and Development (3)
Additional graduation requirements for the Associate degree and/or Certificate of Achievement from Santa Monica College are on a separate sheet available in the Transfer/Counseling Center.
Course Descriptions for Education Track
Go to the SMC Course Catalog and scroll down to the appropriate academic Department.
For the Required Core Courses and Critical Thinking and Communication course requirements, go to the Public Policy Associate Degree & Certificate of Achievement