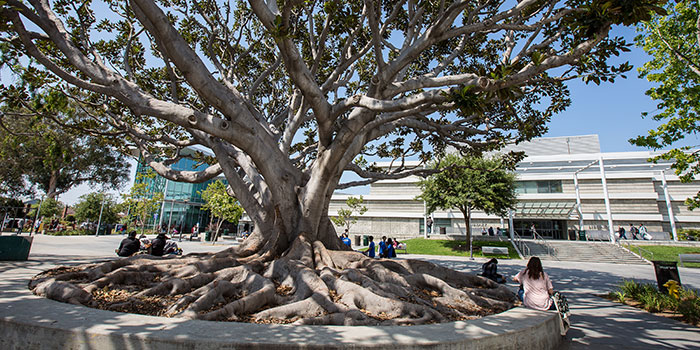 Environmental Track
From climate change to endangered species to water shortages, the world faces an unprecedented array of environmental challenges that must be solved while also addressing related economic issues. The Public Policy Institute develops the expertise needed to investigate and positively influence environmental, energy, and climate policy. Our students also develop the skills to navigate conflicting constituencies and balance their concerns.
Biology 9, Environmental Biology (3)

Environmental Studies 7, Introduction to Environmental Studies (3) – same as Geography 7 (3)

Environmental Studies 14, US Environmental History (3) – same as History 14 (3)

Environmental Studies 20, Environmental Ethics (3) - same as Philosophy 20 (3)

Environmental Studies 22, Environmental Politics & Policies (3) – same as Political Science 22 (3)

Environmental Studies 40, Environmental Psychology (3) – same as Psychology 40 (3)

Geography 14, Geography of California (3)
Additional graduation requirements for the Associate degree and/or Certificate of Achievement from Santa Monica College are on a separate sheet available in the Transfer/Counseling Center.
Course Descriptions for Environmental Track
Go to the SMC Course Catalog and scroll down to the appropriate academic Department.
For the Required Core Courses and Critical Thinking and Communication course requirements, go to the Public Policy Associate Degree & Certificate of Achievement