Website: sustainableworks.org
Phone: 310-458-8716
Email: sgp@sustainableworks.org
Address: 1744 Pearl Street, Santa Monica, CA 90405 (Sustainability Center)
Welcome to the Student Sustainability Workshops!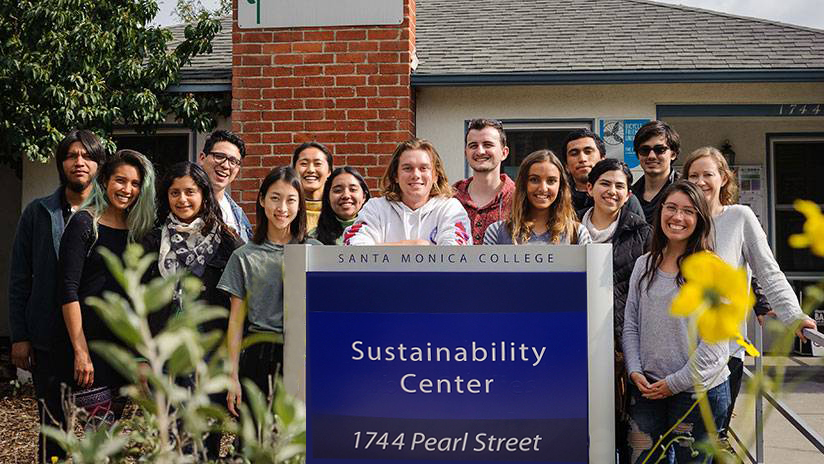 Workshop Resources
Syllabus/Workshop Schedule
By participating in the Workshops, participants agree to adhere to the outlined requirements on the syllabus to successfully complete the Workshop.
The Fall 2022 Student Greening Workshops have now concluded. We look forward to offering more workshops in the Spring 2023 semester.
To sign up, go to www.sustainableworks.org/sgp. The signup button will become active during the registration period in the Spring 2023 semester. The dates will be made available starting at the beginning of the Spring 2023 semester.
There are online and in-person classes to choose from on the schedule. Please choose the best workshop time and location for you Starting on Tuesday, September 13th.
Fall 2022 Workshops start the week of Monday, September 26th, and run through the week of November 17th.
Weekly Breakdown
Workshop #1: Introduction - Read Intro & Water Chapters, Complete "Before" Student Sustainability Survey and write down results from the Ecological Footprint Quiz.
Workshop #2: Water - Implement 3 Water Action Items, Read Energy Chapter, Project #1 Assigned
Workshop #3: Energy - Implement 3 Energy Action Items, Read Waste & Shopping Chapter, Project #1 Due, Project #2 Assigned
Workshop #4: Waste/Shopping - Implement 3 Waste and Shopping Action Items, Read Chemicals Chapter, Project #2 Due
Workshop #5: Chemicals - Implement 3 Chemicals Action Items, Read Transportation Chapter, and Project #3 assigned. Look up a personal care product on the Environmental Working Group "Skin Deep" Database
Workshop #6: Transportation - Implement 3 Transportation Action Items, Read Food Chapter, Project #3 Due
Workshop #7: Food - Implement 3 Food Action Items. Volunteer Form due. Complete "After" Student Sustainability Survey to see how you've improved. Turn in any make-up assignments to student leaders by next week.
Workshop #8: Wrap Up - Make-up assignments and "After" Survey are due.
Worksbook
Read the Chapters as assigned on the syllabus or above on the Weekly Breakdown section. Click a chapter to download:
Surveys
Before Survey - This survey must be completed by the second workshop meeting. To complete this survey you must first take the Ecological Footprint Quiz.
After Survey - This survey must be completed by the last workshop meeting. To complete this survey you must first take the Ecological Footprint Quiz.
Volunteer Opportunities
To successfully complete the Workshops, students must complete 3 hours of community service with an organization on the community service list provided by Sustainable Works. If you are unable to complete the community service, please speak with your Workshop leader regarding the option of 3 at home projects.
Project #1 - Local Volunteer Organization
Project #2 - Renewable Energy
Project #3 - Environmental Law
Community Service Opportunities
Volunteer opportunities are listed below, remember to always register beforehand to volunteer. We recommend registering a couple of weeks beforehand to guarantee your spot. Make sure to take your volunteer form with you to the event so that the volunteer coordinator/supervisor can sign it. Volunteer hours must be a minimum of 3 hours.
Volunteer Form -

Print this form and take it to your volunteer event.

This form must be filled out and signed by the coordinator at the volunteer event. The completed form must be turned into your Workshop leader.