Website: sustainableworks.org
Phone: 310-458-8716
Email: sgp@sustainableworks.org
Address: 1744 Pearl Street, Santa Monica, CA 90405 (Center for Environmental and Urban Studies) - currently Workshops are being held via Zoom
Welcome to the Student Sustainability Workshops!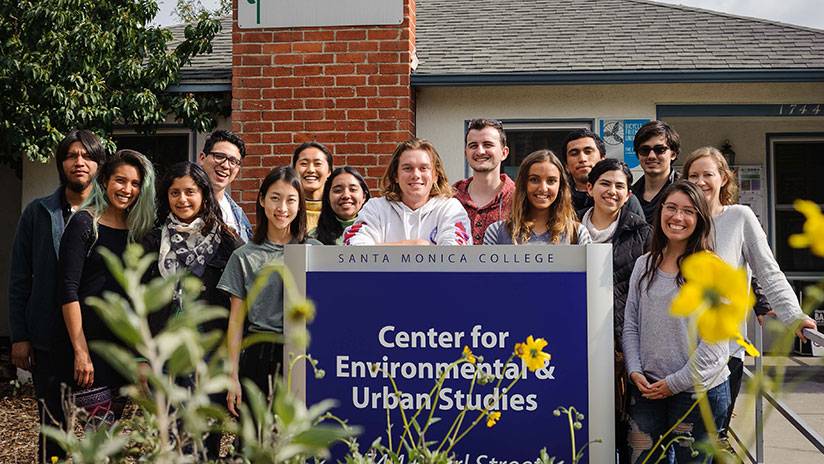 Workshop Resources
Syllabus/Workshop Schedule
Weekly Reading and Homework
Workshop #1: Introduction - Read Intro & Water Chapters, Complete "Before" Student Sustainability Survey and write down results from the Ecological Footprint Quiz.
Workshop #2: Water - Implement 3 Water Action Items, Read Energy Chapter
Workshop #3: Energy - Implement 3 Energy Action Items, Read Waste & Shopping Chapter
Workshop #4: Waste/Shopping - Implement 3 Waste and Shopping Action Items, Read Chemicals Chapter, Project #1 Assigned
Workshop #5: Chemicals - Implement 3 Chemicals Action Items, Read Transportation Chapter, Project #1 Due, and Project #2 Assigned. Look up a personal care product on the Environmental Working Group "Skin Deep" Database
Workshop #6: Transportation - Implement 3 Transportation Action Items, Read Food Chapter, Project #2 Due, and Project #3 Assigned
Workshop #7: Food - Implement 3 Food Action Items. Project #3 Due. Complete "After" Student Sustainability Survey to see how you've improved. Turn in any make-up assignments to student leaders by next week.
Workshop #8: Wrap Up - Make-up assignments and "After" Survey are due.
Surveys
At-Home Projects
Typically workshop members must complete 3 hours of community service with an organization on the community service list provided by Sustainable Works. However, during the Spring 2021 semester, this requirement will instead be fulfilled by 3 at-home projects.
Worksbook
Click a chapter to download:
Additional Resources
The following links are not mandatory to complete the Workshop. These were part of Sustainability Week 2020 hosted by SMC's Eco Action Club. The focus was on 6 of the 17 United Nation's Sustainable Development Goals (SDGs). Below are the links to the recorded Zoom events.