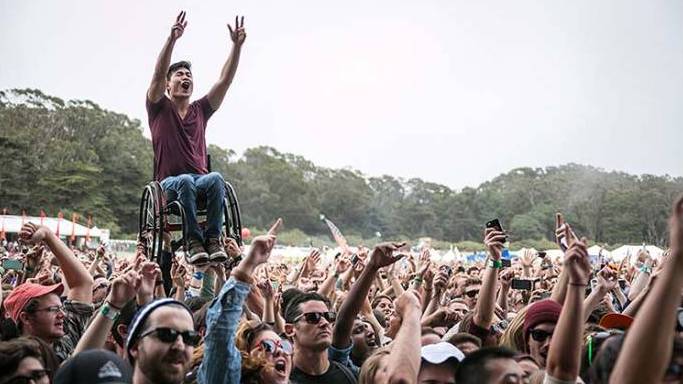 What do 880 billion cellphone images do to your memory? English professor Gordon Dossett talks about why he is happy he grew up with nothing more than a Polaroid camera in an article published in February this year on Zocalo Public Square. This article also appeared on Time.com and the Houston Chronicle. Read the article – which will have you rethinking selfies! – at Zocalo Public Square
Dan Nannini, SMC Transfer Center Faculty Leader, was featured in the National Association for College Admission Counseling Journal's "Colleagues' Corner" section. He talked about SMC, transfer and how the biggest challenge in his job is keeping track of the multitude of options for SMC's diverse student population.
Tina Feiger – who wears three hats at SMC as an ombudsperson, counselor and psychology professor – gave two presentations at the 2014 California Caucus of College and University Ombuds Conference last fall, one of which described cognitive dissonance theory and how it can be used to explain why conflicts in higher education are difficult to resolve.
Josh Withers, photography professor captured Tom Petty's crowd during a concert in San Francisco's Golden Gate Park – the image won a prestigious photography contest in the industry magazine Photo District News. Check out the photo at:

Ultimate Music Moment. He also won a photo contest sponsored by Maestro Dobel Tequila – judged by a famous rock photographer, Danny Clinch – with his image of a man in a wheelchair crowd surfing at a performance by the band Young and the Giant.
Economics Professor Anthony Chan was selected to be one of 20 high school/community college educators to serve on the Federal Reserve Bank of San Francisco's Education Advisory Group. For a year, Anthony will help provide feedback on topics like teaching activities, the use of technology, and best practices related to teaching about the Federal Reserve and the U.S. economy in the classroom.
Mezzo-soprano Janelle DeStefano – who is a music professor at SMC and the Artistic Director for the SMC Opera – performed Manuel de Falla's "Siete Canciones" and "El amor brujo" with the Grammy Award winning Los Angeles Guitar Quartet and L.A. Flamenco on February 14 at the Laguna Beach Music Festival. You can check out Janelle's bio and her music at: Laguna Beach Music Festival
Lynn Dickinson, adjunct Media Studies professor, is taking the world of sibling rivalry by storm with her comedic, tween-targeted novel, Brother Haters Anonymous, released this month by Astraea Press. The manuscript for Brother Haters was written during Lynn's first participation in NaNoWriMo (National Novel Writing Month), which takes place every year in November. This past November, Lynn shepherded a group of 29 SMC faculty members through their own first NaNoWriMo experiences, in a group sponsored by the Center for Teaching Excellence here on campus.
PBS TV station KCET produced an Artbound feature on art professor Marc Trujillo which aired on February 3rd, after an article on Marc's work was voted the most popular of the week by audiences. Watch the documentary at: KCET America Purgatory. The New Britain Museum of Art is acquiring one of Marc's paintings for their permanent collection. Marc also recently did an interview with Antrese Wood for the Savvy Painter podcast, which is in iTunes as well as online at: Savvy Painter Podcast
Rachel Petrocelli, History professor, contributed a chapter to a book called "Work and Culture in a Globalized World: From Africa to Latin America." Rachel's chapter, entitled "Money and Work: Limiting and Expanding Earnings in Colonial Dakar" is an analysis of the vibrant, flexible urban informal economy that grew up in the context of a racist colonial state that sought to keep Africans in the city poor and perpetually at work.
Richard Robinson, Emeritus Professor of Geology, has written several books for tourists on the geology of the Hawaiian Islands – his most recent publication is "The Geology of Oahu." You are likely to find Richard's geology guide at the Visitor Center at Hawaii Volcanoes National Park. All of his books are available on Amazon and can be seen on his website: Hawaii Geology
Craig Hammond, Professor of Computer Science and Information Systems, won two "Design Awards" in a competition sponsored by the American Institute of Architects Inland California Chapter, last December. One of the awards was a "People's Choice Award" for a "Desert Retreat" project – a 1,500 square foot mid-century home in Palm Springs – which Craig restored in 2012.
Michele Harrison – who is an Administrative Assistant I in Student Life – took advantage of the free classes SMC offers to classified employees in a "dramatic" way. She enrolled in a theatrical make-up class taught by Theatre Arts professor Terrin Adair-Lynch, for both cosmetology and theater arts students this winter. "It was great fun!" says Michele.
Communication professor Rosalyn Kahn gave a speech at the Anglo American bookstore in Rome, Italy, on her book "Random Acts of Kindness are Changing the World."
Roxanne Captor, adjunct film professor and Emmy-nominated producer/director is a proud recipient of the prestigious Chevalier Du Ordre des Arts and Lettres.
Carol Davis, English professor, taught a weeklong series of classes on contemporary American literature and creative writing, in Buryatia State University in Ulan-Ude, Buryatia Republic, Siberia, Russia. Teaching in a region largely inhabited by Buryats, an ethnic minority related to Mongols was a "deeply satisfying" experience for Carol and reminded her of the diversity of her students at SMC and the privilege she has of exposing them to new literature and even new ways of looking at American life.
Eric Williams, faculty leader for Health Sciences, will become a Hall of Fame inductee at William Carey University in Hattiesburg, Mississippi during homecoming festivities this March.
Walter Meyer, art history professor, has a few professional accomplishments to his credit this year: he chaired a panel at the College Art Association's annual conference in February; was elected President of the Art Historians of Southern California, and was also appointed to the Professional Practices Committee for the College Art Association – both appointments start this year.
Ish ShaBazz – who works as a network services administrator in the IT department – writes iPhone & iPad apps in his spare time. He's currently working on a significant update to his productivity app called "Up Next", which had been featured by Apple and Starbucks. You can look for it this Spring!
Sheila Laffey, adjunct professor of film studies, traveled for a week in Cuba as a delegate of Code Pink, a social justice group. In addition to meetings with President Raul Castro's daughter and staff from the Cuba Foreign Affairs Department, Sheila also met with a youth environmental group and young filmmakers. She is also currently producing a feature documentary called "The Paper Trail" which is being directed by Dean Hawn (who also directed "Speak for the Trees").