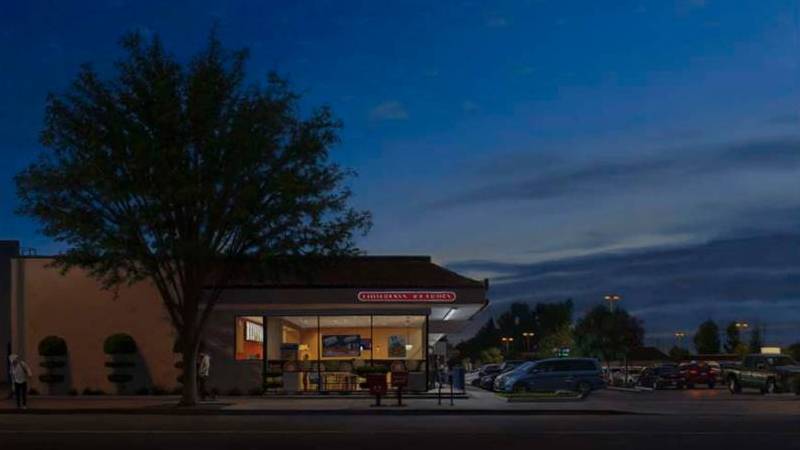 Math professor Mitra Moassessi was honored by the Faculty Association of California Community Colleges as "Full-Time Faculty Member of the Year." This award is presented to a full-time professor whose work impacts faculty at the campus or district level. Congratulations, Mitra!
---
Graphic designer Charles Mark-Walker voiced his opinion on the battle over Justice Antonin Scalia's seat. The letter to the editor was published in the Los Angeles Times.
---
Art Professor Marc Trujillo will be in a number of upcoming shows – the first being a show at the Q Art Salon in Santa Ana. "Hour by Hour" features Marc and a number of artists he will be teaching with in Rome this summer at the Rome Art Workshops: Michael Bergt, Brian Booth Craig, Sean Cheetham, Hollis Dunlap, Alyssa Monks, David Simon, Daniel Sprick. The show has been featured in the new issue of American Art Collector. The Huffington Post also published an article written by Marc on this show.
---
Frank Dawson, SMC Associate Dean of Career Technical Education co-produced and co-directed Agents of Change, a powerful documentary about the black student-led protest movement on college campuses in the late 1960s, which premiered at the Pan African Film Festival in Los Angeles last month, and won both the Jury and Audience Award for Best Documentary. Frank was interviewed by a radio host in Wilkes Barre, PA in support of a screening of Agents of Change and Q&A session at Kings College last month.
---
Fiction manuscript CAKE TIME is the winner of the Red Hen Press Fiction Manuscript Award and the author is none other than Siel Ju, English professor. The novel-in-stories will be published next spring from Red Hen Press.
---
How many senses must one have a strong hold on to be a good director? Film instructor Simone Bartesaghi decodes this – and then some – in his new book The Director's Six Senses now available on Amazon.
---
SMC's Community Education Department – headed by Michelle King, director of SMC Career and Contract Education – was awarded the "Excellence in Community Education" award at the Association of Continuing and Community Education's annual conference in Monterey, CA. The annual award recognizes programs which have demonstrated a profound effect on the community education field. SMC's Community Education department launched a new professional development catalog – SMC Extension – which will serve as the main platform for promoting all workforce development-focused continuing education courses and programs.
---
Jutta Schamp, adjunct professor in the English Department, is proud to report that the Journal of Postcolonial Writing (Routledge) published her article, "Creolizing C.G. Jung: Re-imagined Alchemy and Individuation in Anton Nimblett's Sections of an Orange and Lelawattee Manoo-Rahming's Curry Flavour" through Open Access.
---
English professor and Cornell University alum David Burak wrote a piece for the Cornell Club of LA. He talked about some of his favorite memories from Cornell, and then some – including how he came to be a regular at former football player and actor Eddie Marinaro's Thanksgiving dinners.
---
Biology professor Lucy Kluckhohn Jones – who is also an ombudsperson – was the invited presenter for Arlene Russell's "Preparing Future Faculty" class at UCLA. She shared her experience as an online/hybrid instructor as well as her experience as a community college instructor with students who, to quote Dr. Russell, "understand the important role of online instruction, particularly for working students."
---
More ombuds news! SMC ombudspersons Eric Oifer and Tina Feiger presented at the 2016 ACCCA (Association of California Community College Administrators) Conference on how a student ombuds office can be an effective service that helps a college serve its students by given them a caring, listening ear, and a viable process that contains the issues and leads to informal resolution of conflicts.
---
The Athletics Department is proud to announce that Marcus Manley – SMC alum and current scholar-athlete on the football team at the University of California, Berkeley – was recognized as "Scholar-Athlete of the Week" for February 22 – February 26. Among other things, Marcus was "recognized for exhibiting passion and pursuit toward his talent as a visual artist" and as someone who "has become a true role model for other transfer students in their transition."
---
The Broad Stage at the SMC Performing Arts Center is proud to report that virtuoso flute player Sir James Galway – who gave a performance at The Broad Stage on March 16 – had music professor Kevin McKeown's students from Santa Monica High School attend his rehearsal before the concert. McKeown also teaches at SMC.