Throughout its 90+ year history, Santa Monica College has been known as a trailblazer in numerous ways: championing and expanding access to equitable, high-quality transfer and career education, creating first-of-its-kind academic programs, and so much more. In spite of the uncertainties brought on by COVID-19 and the swift move to an online environment (a first in SMC's history), SMC still had so much to celebrate. SMC in Focus is pleased to present a few highlights from the 2020-2021 Annual Report (Read the full 2020-2021 Report):
SMC marked a landmark anniversary: as the leading transfer college to the University of California for three decades straight! 2019-20 data from the UC Information Center once again listed Santa Monica College as the leader among all California community colleges in not just overall transfers, but also as #1 for both African American and Chicanx/Latinx transfers to the UC. Santa Monica College transferred a total of 1,197 students to the UC System in 2019-20. Moreover, the college continues to be #1 in transfers to USC and Loyola Marymount University and continues to transfer more student to Columbia University than any other college west of the Mississippi.


SMC held a historic, first-ever Diploma Drive-Thru celebration which was later followed by a virtual commencement ceremony. The drive-thru, held June 19, 2021, attracted nearly 800 graduates and their families. The online commencement ceremony featured California State Treasurer Fiona Ma as keynote speaker. Highlights of this year's graduating class:
--8,131 degrees and certificates awarded to 5,135 students
--27 Bachelor of Science in Interaction Design awarded (fourth graduating class)
--The youngest nine graduates were 17 years old and graduated with an Associate degree. The oldest graduate was 94 and graduated with a Certificate of Achievement in Animation Foundation.
--The graduating class included 538 international students, 458 students with disabilities, 204 EOPS students, 71 undocumented students, and two foster youths.


The Santa Monica Early Childhood Lab School—over three decades in the waiting—is ready to serve children and families in the community beginning this fall! The Lab School, located on the Santa Monica Civic Center, is an innovative public-private partnership to meet the needs of a community seeking and prioritizing quality early care and education, and a place to train and provide experience to those choosing to be early childhood educators. Santa Monica College and the City of Santa Monica, with support from the RAND Corporation, teamed up two decades ago to identify a location to build the 20,000 square feet complex which comprises three buildings encompassing four infant and toddler classrooms, four preschooler classrooms, extensive outdoor play spaces/outdoor classrooms, an art studio and kiln, two instructional classrooms and observation areas for SMC students, and a large multi-purpose room. SMC Early Childhood Education students will begin accessing the facility—which will be operated by the award-winning nonprofit Growing Place—in Spring 2022 for instructional purposes.


In 2020-21, SMC's Financial Aid office processed scholarships and paid financial aid (as of June 28, 2021) amounting to a total of $33,992,668. The recipients included 6,404 Pell Grant recipients ($24,194,294), 24,104 California Promise Fee Waiver Recipients and 2,719 SMC Promise recipients. The SMC Foundation awarded $681,653 in scholarships for 2020-21 to 585 students totaling 818 scholarships. The new Carol H. and Kevin W. Sharer Education Foundation Scholarship awarded up to $300,000 in total.


Of note, SMC received three rounds of Higher Education Emergency Relief Funds (HEERF) to use for direct aid to students, through the Coronavirus Aid, Relief, and Economic Security Act (CARES Act), the Coronavirus Response and Relief Supplemental Appropriations Act (CRRSAA), and the American Rescue Plan (ARP), providing an additional $21,954,965 for direct aid to students. The total aid for students thus provided from the U.S. Department of Education is $34,148,479. As of June 28, 2021, the total amount of HEERF emergency grants awarded is $12,073,100 to 8,625 unduplicated students.


SMC also received $1,928,481 from the state in an Immediate Action Budget Package for emergency financial assistance to low-income community college students. These emergency financial aid grants are direct aid to students to address students' emergency financial needs for expenses related to the COVID-19 disruption. To date, SMC has awarded $1,075,800 and will continue awarding eligible students in 2021-22 until the funds are exhausted. These funds were derived from federal funds provided to the state.


In 2020-21, the Curriculum Committee passed a grand total of 1,430 items! These included 65 new courses (one approved for Global Citizenship and 22 approved for Distance Education or AODECO); 618 existing courses approved for online delivery only in emergency contexts; 358 existing courses approved for DE; five existing courses approved for the Global Citizenship requirement; and 11 new degrees and certificates approved (four certificates of achievement, one Associate of Science degree/Certificate of Achievement, and six Noncredit Certificates of Competency).


The number of SMC distance education offerings increased dramatically from 4,580 sections to 7,279 sections this year. The Distance Education program continued to play a critical role in supporting the entire campus with the transition to an online delivery format due to COVID-19. There were numerous professional development opportunities hosted to support high-quality, equity-minded, and inclusive online teaching and learning.


Highlights in connection with local industry: The 2020 Next Gen Mentorship Program connected Black Collegian and Adelante students with industry professionals in partnership with the Santa Monica Chamber of Commerce; Computer Science and Information Systems student Industry Certification Program equitizing access to post-completion job opportunities; discipline-specific social media marketing tools; Cosmetology's long overdue salon classrooms upgrade; and more. SMC also continued to lead three regional projects, in which all 19 LA-area community colleges participate. These include Strategy, Innovation and Marketing (LA-19 SIM), California Cloud Computing, and the Center for a Competitive Workforce. Despite the remote environment, SMC's Workforce, in collaboration with faculty and community partners, has laid the groundwork, and launched cross-divisional teams and work plans to develop robust programs in eSports, Bioscience, and Aquaculture (Blue Economy). All these inter-disciplinary programs will enable students who earn credentials to transfer or enter high-wage jobs in growth areas in our local economy.


The SMC Counseling Department completed its first-ever year of "virtual-only services" in college history! Since March 2020, SMC students have continued to receive excellent counseling services via video, telephone, and email counseling. The global pandemic has presented many huge challenges, but there were definite silver linings: the department's reimagined new suite of entirely virtual and online counseling services has been largely welcomed and appreciated by our students. In an ongoing Virtual Counseling Satisfaction Survey deployed each term, starting in Summer 2020, an overwhelming majority of students rated drop-in phone counseling services and appointments, and video counseling appointments quality as good to excellent. The satisfaction ratings by Black and Latinx students were even higher.


Black Collegians Program Umoja Community celebrated its 31st year and held a virtual banquet on June 4th with performances and awards. Special guests included Black Collegians Philanthropist Ann Wang (donor of the $325,000 SMC Foundation Black Collegians endowment); and Amanda Halligan, Owner/Operator of Chick Fil-A Venice who presented a leadership scholarship to two students for their outstanding contributions. Through Ms. Wang's donation, Black Collegians Umoja Community was also able to award over $10,000 in funds for students who have been affected by the pandemic and needed assistance with school, personal, and living needs.


Through trustee Dr. Sion Roy and SMC Foundation Dean Lizzy Moore, Black Collegians and Adelante students interested in pursuing a career path in medicine took advantage of sessions with Black and Latinx doctors who helped them clarify their interest and path in the field.


The SMC Veterans' Resource Center (VRC) will officially become the Veterans Success Center (VSC). With the center moving to its new home in the garden level of the Cayton Center, the new name was designed to be more inclusive and better describe the philosophy and mission of the center. With the aid of grants from the Chancellor's Office, the center served SMC's student veterans with basic needs, conducted a veterans' student survey, facilitated Fall and Spring veterans' student orientation program, strengthened the peer mentor program, implemented a female veteran support group, launched a Transfer Boot Camp, and more.


The Center for Students with Disabilities (CSD) served nearly 1,800 students in 2020-21.


With mental health among college students a concern nationally—surveys show up to 50 percent of students attending college experience some form of distress—SMC's Center for Wellness & Wellbeing continued to offer anonymous mental health screening online and conducted approximately 1,200 screenings. The Center expand bed the social work intern program (new participating graduate social work programs to include Columbia University, USC, UCLA, and Cal State Dominguez Hills) to other SMC departments such as the Care and Prevention Team, Center for Wellness and Wellbeing, Basic Needs, Student Equity Center, and the Veterans Resource Center. SMC's 24/7 hotline continues to be highly utilized, with record usage during the pandemic.


In the area of Student Basic Needs including food security and housing security, the college and its departments (in partnership with SMC Foundation and Associated Students, too) expanded services substantially in ways including collaborating with Safe Place for Youth to offer a virtual campus peer navigator who assists students who are housing insecure with applications for temporary and long-term housing, organizing a regular drive-thru pantry, and meal project efforts which include Every Table and Bento partnerships. The Bodega Food Pantry—SMC's first on-campus pantry/basic needs support space—will open this September, 2021!


The SMC Go App, housed in and championed by the Enrollment Services Department in collaboration with several other departments, won two Appademy Awards: first place for "Best Overall Design" and second place for a special edition, Best Commencement App. The annual awards recognize outstanding app development, user experience and design among higher education institutions in ten categories. After nearly four years of existence, SMC GO was updated in April 2021 and released as version 2.0. The app was fully recreated with a new vision and philosophy that is specifically focused through the lens of a community college.


The college was recognized with a Silver Achievement Award for its successful efforts to encourage employees and students to use alternative modes to get to campus. Through the sustainability office, 75 bicycles were repaired and donated to students-in-need, through SMC's Special Programs.


Los Angeles Metro has approved its Fareless System Initiative, a two-year pilot fareless system that would include providing all enrolled community college students in Los Angeles County with the ability to ride any Metro Bus Line and any Metro Light Rail Line without fare. The program is expected to start in time for the Fall 2021 semester and will be available to Santa Monica College. SMC's existing contract with Big Blue Bus for the Any Line Any Time program will allow SMC to participate in this initiative without any additional charge to SMC. SMC students will use their existing Big Blue Bus tap card on the Metro Bus and Metro Light Rail system. The implementation details are in development.


In response to the closure of theaters as a result of the COVID-10 pandemic, The Broad Stage at the SMC Performing Arts Center refashioned itself into a provider of original online content, offering both ticketed and admission-free programs, as well as special experiences for members including a first-time drive-in film festival to audiences in partnership with Dance Camera West; illusionist, mentalist, and performance artist Scott Silven in The Journey; the virtual song cycle and visual album Breathing Free by Heartbeat Opera; Red Hen Press Poetry Hour at no charge with local publisher Red Hen Press, moderated by award-winning actor/writer Sandra Tsing Loh; and more.


SMC's NPR radio station KCRW (89.9 FM) continued to provide nationally acclaimed and timely programming and to expose SMC students to the inner workings of the station. Each year KCRW has two classes of Santa Monica College students (20 students) who work in all areas of KCRW—from marketing to membership to sales to programming and studio engineering.
In 2020-21, SMC instructional programs, faculty and staff, and students continued to earn accolades. A few are represented below:
Ming Lu, Professor of Accounting, has been selected to receive the 2021 Outstanding Educator Award by the California Society of CPAs.


Twelve SMC students participated in four regional online Debate tournaments in a total of 102 different debate rounds, and 11 awards were won by seven individual debaters.


The award-winning film production program continued to bring home recognitions: Broken Layers went to Cannes; INK, directed by Ozzy Ozuna—who is a DACA student—was featured in a National Geographic Instagram post and nominated for a BAFTA.


The same was true for the award-winning student-run media outlet The Corsair. Yasamin Jafari-Tehrani was named Student Photojournalist of the Year by Press Photographers Association of Greater Los Angeles (PPAGLA), and The Corsair's Marco Pallotti was runner-up for Photojournalist of the Year. The Corsair also won 14 awards for the Spring 2021 JACC State Publication Contest.


Dance instructor Laura Canellias was the second recipient & first woman inducted into the Salsa Hall of Fame.


English professor Carol Davis was selected by the U.S. Department of State's Bureau of Educational and Cultural Affairs to be a Fulbright Specialist! Once Covid-related travel restrictions are lifted and program assignments resume, Carol will spend six weeks in Russia, as a visiting lecturer and consultant at a university in Siberia.


In Athletics: The SMC Swim Team won the following: divers Melissa Theis and Melissa De La Cruz finished 1st and 2nd on the 1-Meter Board. On the Men's side Michael Bartlett finished 3rd in the 500-yard Freestyle. For the Women Risa Akatsu finished 1st in the 50, 100, and 200-yard Freestyle and the 100-Yard Butterfly, Giuliana Castro finished 3rd in the 200-yard Individual Medley and 100-yard Butterfly, 4th in the 50-yard Butterfly, and 2nd in the 200-yard Butterfly, and Karla Ramirez finished 4th in the 100- and 200-yard Breaststroke and 2nd in the 50-yard Breaststroke.


In addition, team captain sophomore Aaron Stuhaan won the 400-meters conference championship with an impressive performance under extreme heat with a 49.50 performance. And freshman sensation distance runner Tegen Arega won the conference championship in the 5000-meters with an outstanding and fearless performance under adverse winds with a personal best time of 16:39.15.
* * *
SMC in Focus Volume VII, Issue 4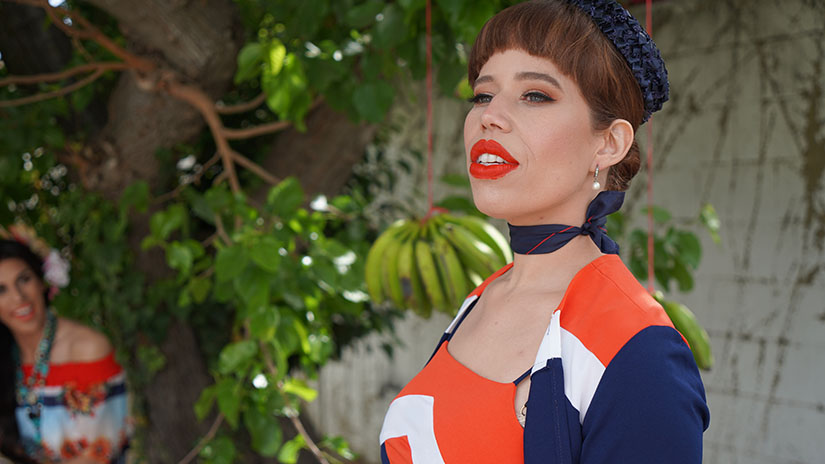 Overcoming Resistance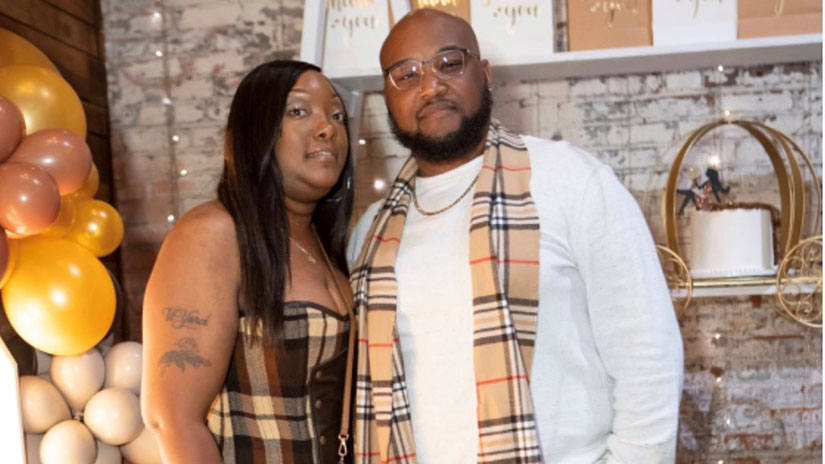 A Service Person, a People Person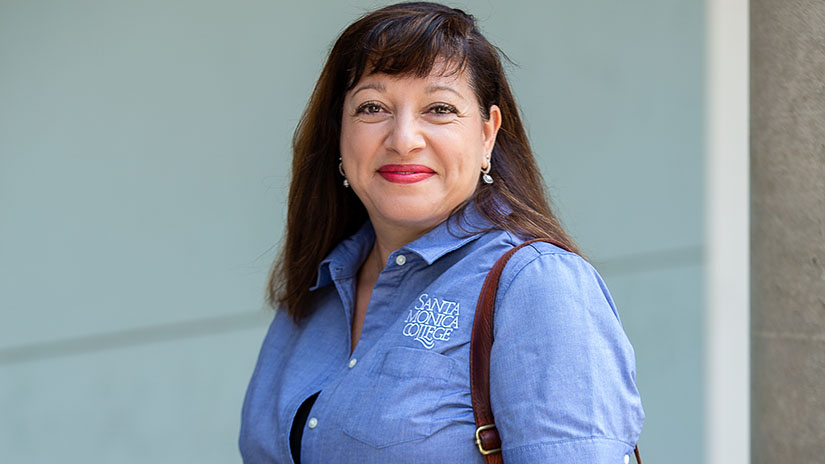 The Backbone of Transfers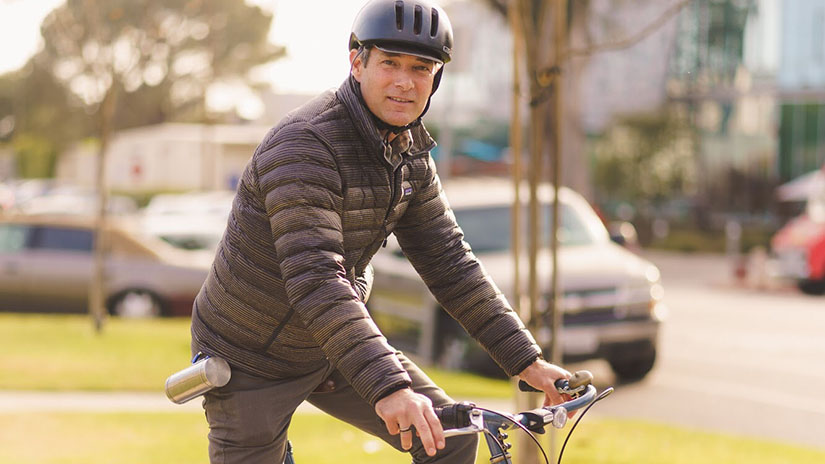 Bicycle Recycler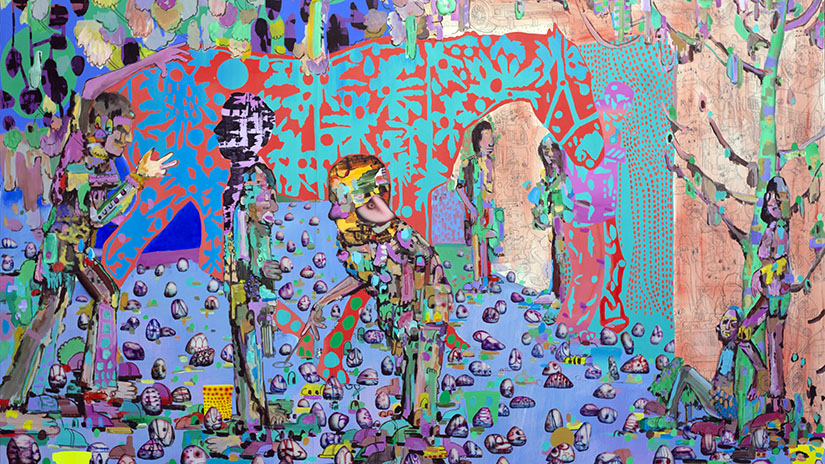 Bragging Rights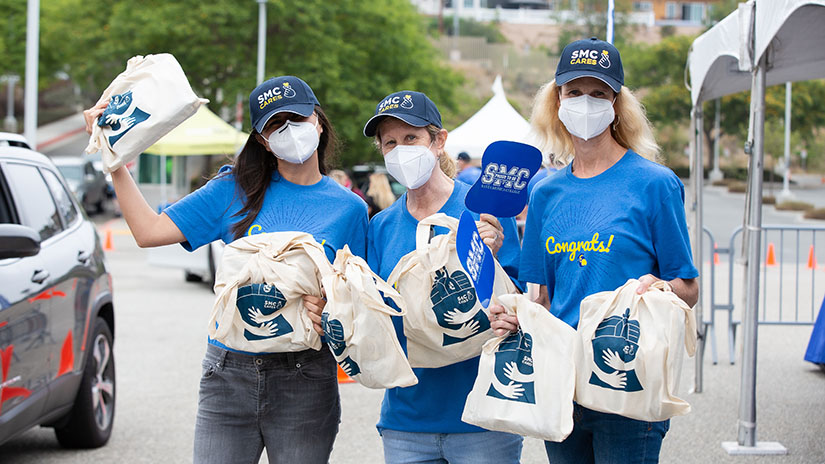 The Year in Review