The screen pulsates with song, humor, dancing, colorful imagery and dynamic editing. The tone of the "Hot VaXxX Summer" music video rollicks with joyful energy, but the message could not be more serious: Get vaccinated to protect yourself and others.
Johaira Michelle Dilauro created, directed and performed "Hot VaXxX Summer" as part of her mission to empower people to live their best — and safest — lives possible. As a registered nurse, she safeguards the health of new mothers and babies. As a filmmaker, she uses entertainment to spread awareness about the urgency of inoculations for COVID-19.
Studying at Santa Monica College has helped her to do both.
"I started at SMC in 2009 after deciding I wanted to go to school to be a nurse," Johaira recalls. While pursuing her associate's degree, she served as president of SMC's Student Nurses' Association. "Everything I do, I just jump in and do the most," she says.
This includes returning to study at SMC when she is not tending to patients' needs at Kaiser Permanente West Los Angeles Medical Center. So in 2020, Johaira entered the SMC Film Program. "I also started a company called Johaira Michelle Productions to use the creative side of my brain."
But then the COVID-19 pandemic hit, forcing lockdowns and overwhelming hospitals worldwide — including Johaira's workplace.
Power of One
At Kaiser Permanente, Johaira and her colleagues found themselves on the front lines of pandemic response. As scientists everywhere desperately tried to formulate vaccines, nurses, physicians and other caregivers struggled to keep up with the flood of patients.
Adding to the crisis was a lack of masks and other personal protective equipment. Items designed for one-time use had to be sterilized and worn repeatedly. So, once again, Johaira jumped in to take action. She contacted everyone she could think of for donations. Soon she was collecting masks, face shields, isolation gowns and hand sanitizer. "I just spread them throughout the hospital to all the different units," she recalls.
"Don't underestimate the power of one person," Johaira emphasizes.
She also vowed to do something about the disparities in outcomes she was witnessing. "The majority of people who died were Latino and Black, even though a lot of Caucasian people were getting COVID as well," Johaira notes.
The Art and Science of Helping Others
Johaira previously created — and played multiple roles in — "La Cuarentena," a Spanish-language music parody aimed at promoting vaccine confidence and protective measures in the Latino community.
"Hot VaXxX Summer" proved to be a bigger challenge. After writing the song and recording part of it, Johaira shared the music with her parents and some friends for feedback. The results encouraged her. "They said, 'what is this? This has to be a video and, after you finish it, it'll go viral," Johaira recalls.
With Johaira producing and directing, "Hot VaXxX Summer" became a collaborative effort. She recruited one friend to be cinematographer, another to do makeup, another who shared her home for the shoot and still another who lent his acting talents. The rest of the cast was quickly assembled, and the video was shot over a weekend.
"I have a beautiful team of artists in my life," Johaira says gratefully. She needed many of them, because the production was twice as big as the "La Cuarentena" undertaking. "And I paid for it out of my pocket," she adds.
Each Life Saved
Despite the fact that effective vaccines for COVID-19 have been widely available for several months, only about 60 percent of Americans have rolled up their sleeves for shots. As Johaira strives to help raise that number, she knows firsthand that her songs and videos are making a difference.
For example, the parents of one of her costars (and colleagues) "were highly resistant, even though their son works in a COVID unit," she says. But then Johaira saw a photo sent from her co-worker's mother showing a Band-Aid covering the small puncture left by the vaccine's injection. "We cried," Johaira recalls. "It was like a breakthrough."
The "Hot VaXxX Summer" video is widely available, including and the song is available through iTunes and Spotify. So Johaira will keep getting the word out through music, imagery and comedy, while she keeps protecting mothers and infants as a nurse. The result, she hopes, will be more vaccine acceptance and lives saved.
Not that she has any intention of stopping there. "I want to keep writing and creating art that involves science and nursing," she says. "I never want to limit myself."
Continuing Studies
When the pandemic forced SMC to shift courses online, Johaira decided to wait until the Film Program reconvened in person to resume those studies. "But I can't just sit still," she admits, so she looked at other offerings. Photo 13, News Photography, caught her eye. "I've always done photography, but my focus has been high fashion," she says. So she decided to broaden her knowledge and expertise in this realm as well.
"But little did I know this 'easy' class was a full-time job in itself," Johaira recalls. "This was during the elections, the Black Lives Matter protest and everything else. So I just started writing a ton of things, including opinion, culture and news pieces — with photography in all the sections."
The experience also informed her video scripting. "Professor Ashanti Blaize-Hopkins is a phenomenal teacher, and the class really helped develop and give affirmation to my writing."
Johaira appreciates the caliber of every teacher she's met at SMC. "They've experienced what they're teaching," she says. And their support often extends beyond the classroom. "For example, with Ashanti, I decided to write to her about this video I'm making, even though I wasn't in her class at the time."
According to Johaira, Ashanti responded, "you're my student for life."
* * *
SMC in Focus Volume VII, Issue 4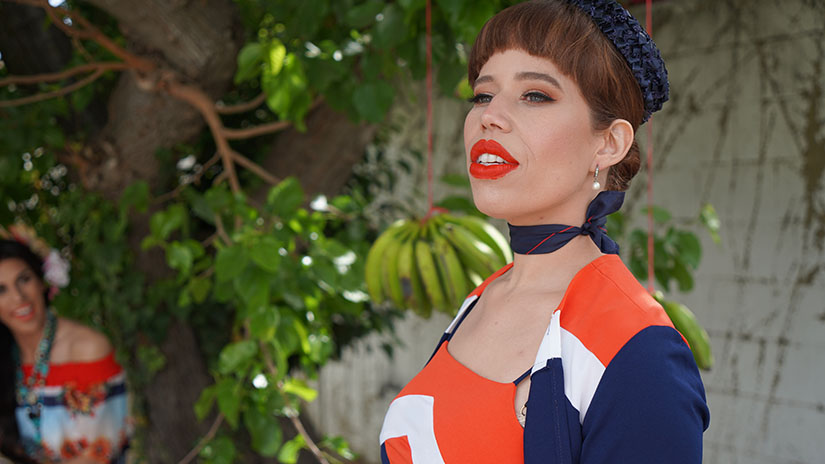 Overcoming Resistance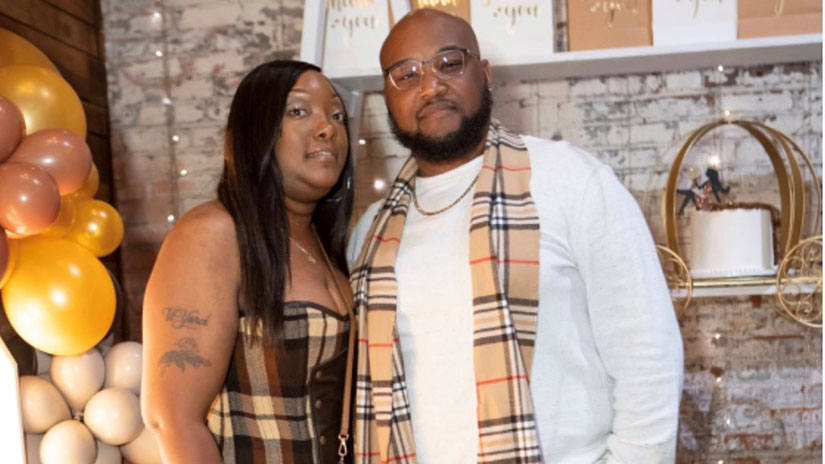 A Service Person, a People Person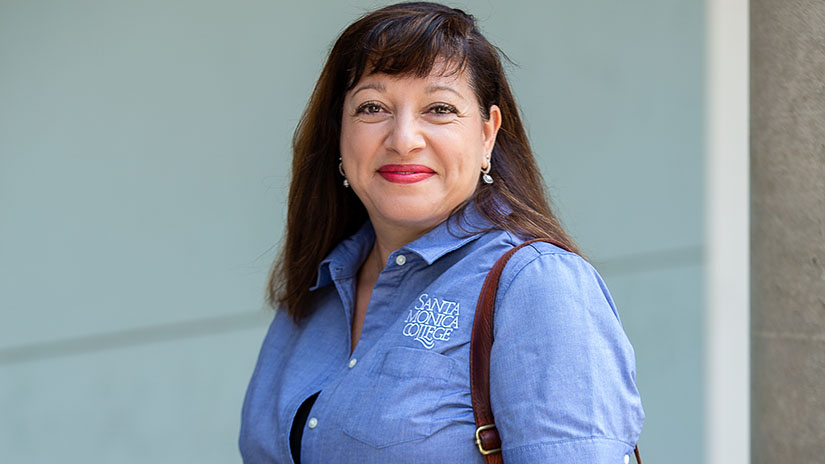 The Backbone of Transfers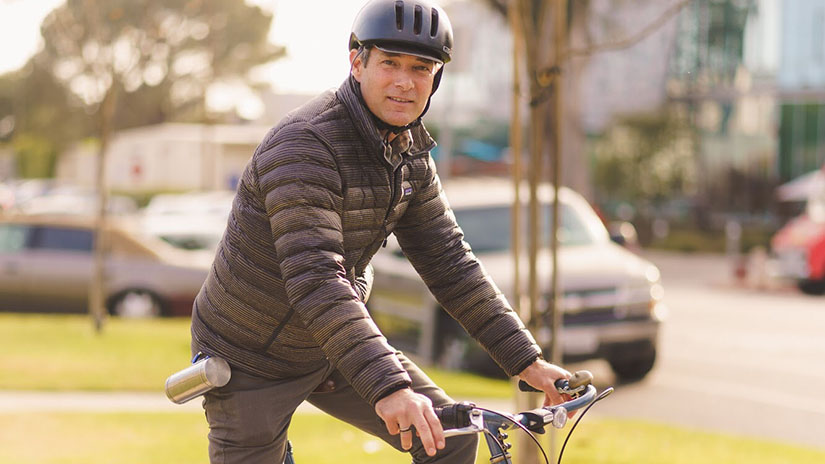 Bicycle Recycler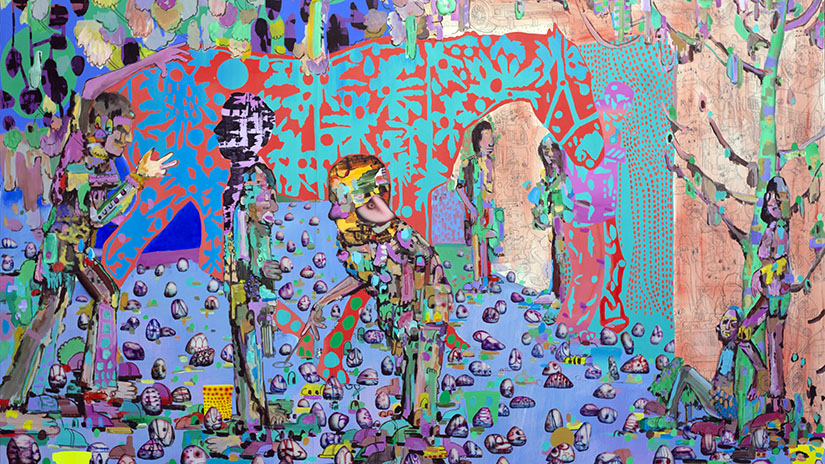 Bragging Rights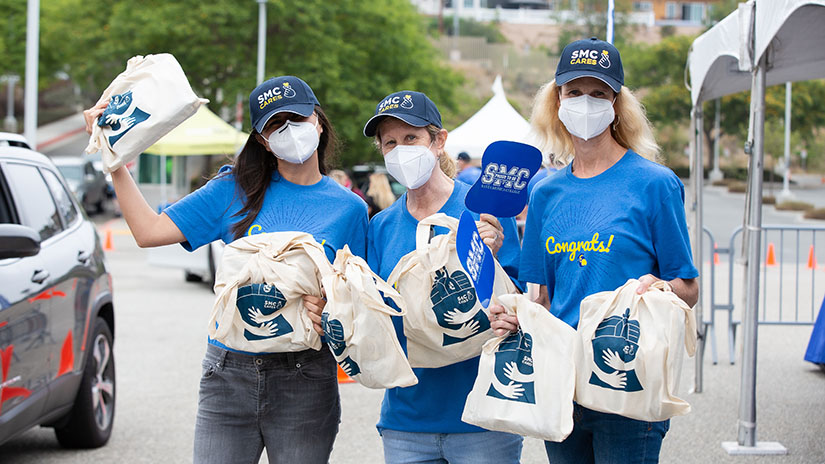 The Year in Review