California's overflowing prisons, jails and youth detention facilities now hold more than 200,000 people. Those who are released — and most will be — face significant barriers on their way to reentering society as productive citizens. Santa Monica College is dedicated to removing such obstacles, with counselor Nick Bravo helping lead the charge.
Nick serves as main contact and sole counselor for SMC's RISING Program, which stands for "Re-entering Incarcerated and System Impacted Navigating Greatness." Administering the program are Interim Dean of Special Programs Nick Mata and Sociology Professor Rebecca Romo, who oversees its work from the faculty side.
The newest addition to SMC's network of support for students, RISING provides counseling and connections to vital resources for the formerly incarcerated and those otherwise affected by the justice system. This includes people who have been arrested but not convicted or who have a relative who has gone through the system.
Launched in fall 2021, the program currently serves some 15 students, including two who are still incarcerated. "We have a small community so far," Nick says, noting that the pandemic has forced all sessions to be conducted remotely. "The online format has been really challenging," he admits. "But it's definitely a testament to the need for RISING that, even through COVID, we've been able to build connections by Zoom and phone."
Whether during counseling sessions or informal conversations, Nicks says, "I try to be as vulnerable as possible so students can relate." Another point of empathy that connects him with RISING participants is that members of his own family have been caught up in the justice system. "So I understand," he says.
"I see myself in a lot of these students, who may be kind of lost or don't know what to do, or perhaps have familial or cultural expectations they're trying to fulfill," Nick says. While he notes that academic counseling is always in his toolkit, that is ultimately less important than helping them navigate the personal stuff. "If I can help them establish a better relationship with their parents or their family, that speaks volumes to me. I think that's really powerful."
Connections and Community
Nick views students' willingness to open up as essential to his ability to help. "A lot of these students are worried about discrimination," he says. "As great as SMC is, there's still that stigma from society in general, so they don't feel comfortable disclosing information about their background." This means the first hurdle they have to overcome is trusting the program enough to apply for it.
"RISING is a way to break that stigma and allow all our students to feel welcomed — regardless of their past," Nick adds.
In addition to counseling, the program supports students with a range of vital resources. Whether the need is help with housing and food or access to legal advice or mental health services, Nick knows where to put them in touch. He is also planning field trips to universities and potential employers. "I let them know that, despite their past experiences, they have tons of options — especially here in California," Nick says.
On top of other concerns, RISING participants require the same academic support as any other student. Some want help with transferring to four-year colleges, while others request advice on which courses will help them start their own business or how they can earn a particular certificate.
RISING also offers something more fundamental: opportunities to bond over shared experiences. This fosters mutual support among students on their paths of educational and personal success. While many RISING students are older and returning to college, they still want to feel a sense of belonging on campus.
"Our main goal is establishing a sense of community," Nick says. Two students formed a friendship after learning they had been in the same transition program but in different locations. "Through that shared experience, they now have somebody they can connect with outside of that program here on campus."
As the pandemic subsides and people can gather safely in person, Nick is confident that the community will grow as RISING's outreach attracts more students. The RISING team is essential to that community, and Nick hopes their group of three will expand as well.
Cheering Them On
A high school counselor set Nick on his career path — but not in a way that reflects the profession's standards. "She told me I would never make it to a four-year college," Nick recalls. "I never want students to feel any sort of self-doubt when they talk to a counselor."
Although born in Los Angeles, Nick moved with his family to the East Coast because of his father's military service. Early in life, Nick's focus was always on sports. But he discovered and fell in love with sociology in high school and planned to teach the subject. After earning a bachelor's in sociology from the University of Maryland, he returned to Southern California. "I felt like I had to come back home," he says.
While working on the staff side at another community college, he says "a light bulb went off that I could use my background in education but through a different aspect. That's when I decided to go to grad school."
While pursuing his master of science in counseling at Cal State Long Beach, Nick interned at SMC. He joined SMC as a part-time counselor in the Extended Opportunity Program & Services program in 2019 and then shifted to the RISING program last fall. He quickly found that his sociology knowledge augmented his skills as a counselor.
"My background definitely comes in handy when I'm connecting to students," he explains. "Whether we're talking about societal, gender or income inequalities, it comes up all the time. Sometimes this helps students vent about what they've gone through, while other times they just want my input on these topics."
Nick also preaches what he practices as, beyond his RISING duties, he teaches counseling courses at another institution. But whether as an adviser, advocate or attentive listener, he is always on hand when students need him.
"I tell students to think of me as their cheerleader," he says. "Regardless of what they're doing, I'm there to support them. That's what gets me out of bed each morning — knowing that I can help students realize their potential and achieve their goals.
* * *
SMC in Focus Volume VIII, Issue 1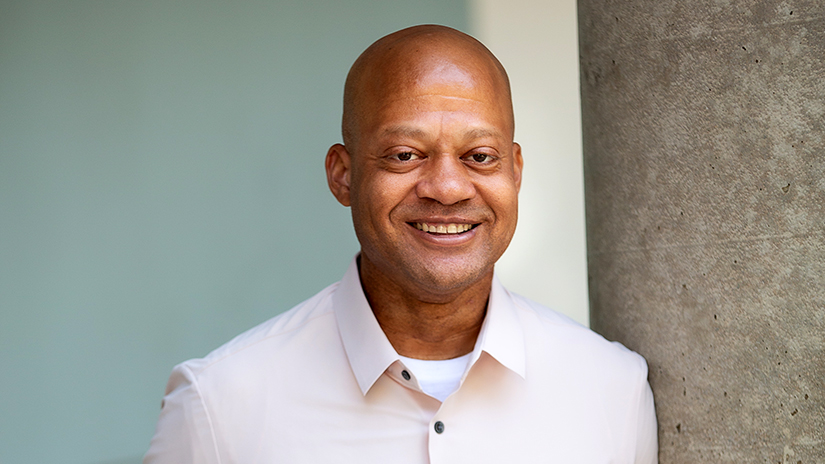 The Sum of His Presidency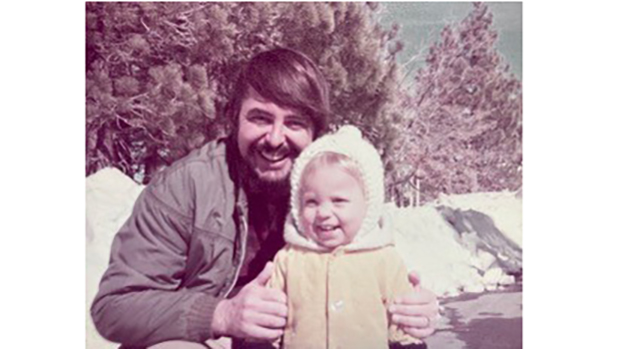 Leading the Retreat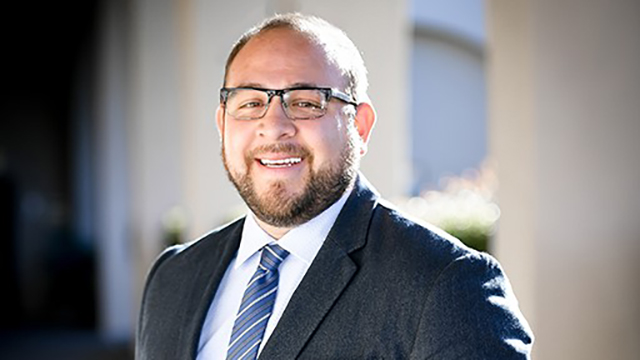 Bravo for Second Chances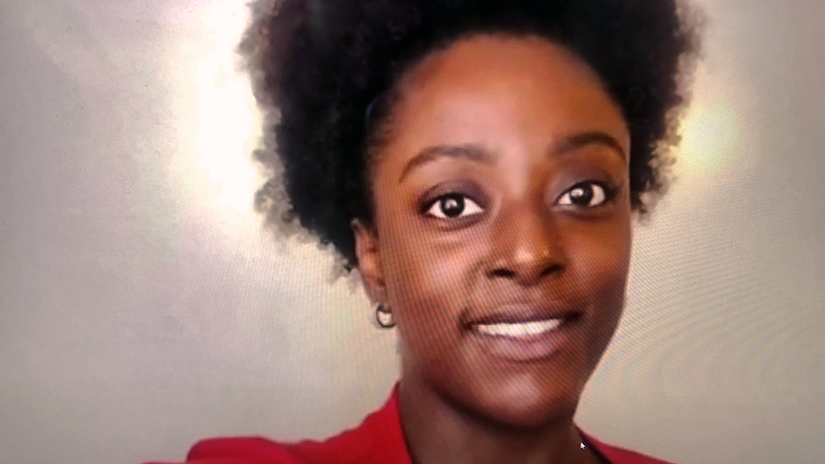 Food for Thought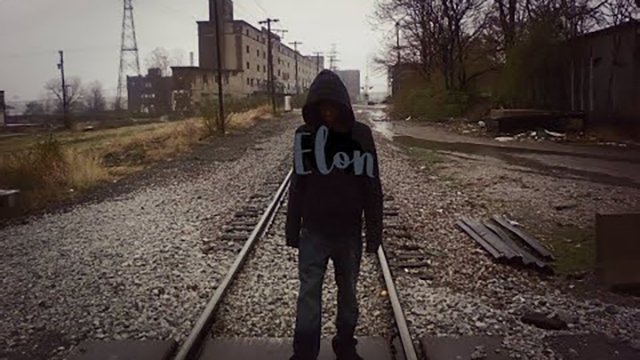 Bragging Rights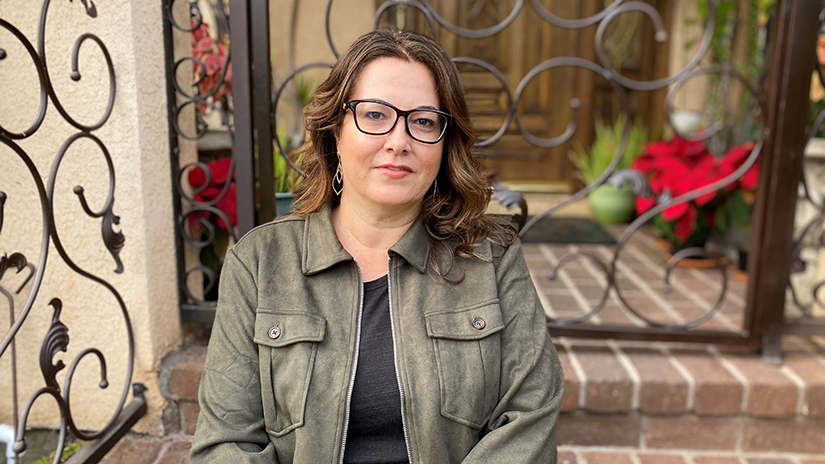 Growing Up, Right Before Our Eyes