Even though she had earned top grades and served as a student leader since high school — including as senior class president and homecoming queen — Monique Johnson didn't think she would ever finish college. During her first semester at a university in her home state of Louisiana, she endured a brutal sexual assault.
She reported the attack, but the university refused to take action. "After that, everything changed," she says. "I didn't feel like I had a community." Compounding the trauma was seeing the perpetrators walking around campus, unpunished and as though nothing had happened. Her grades fell as she stopped going to class, and she finally dropped out.
But she didn't drop out from her career ambitions. Instead, Monique drove to New Orleans and took a job at a talent and media agency serving the advertising and fashion industries. Having been introduced to fashion by her father and wanting to be a designer since childhood, she found the latter focus especially attractive. The opportunity also enabled her to build marketing skills. In the year Monique worked there, the agency's creative director promoted her from executive assistant and social media intern to manager.
"That led me to New York," Monique recalls. "Because the creative director had a lot of connections there and said, 'girl, you need to go there!'"
Piece of the Pie
Having scraped together the resources for the move, Monique journeyed to New York and became a public relations assistant. But after a year there, COVID-19 hit, and the Big Apple became a tough place for someone on her own. "My dream was to be in New York, and it crushed me to leave," she admits.
So she returned to her hometown of Thibodaux, Louisiana, and the warm embrace of her family. But times were hard, as the pandemic had temporarily forced her mother out of her retail job. Struggling to make ends meet, Monique decided to embark on an enterprise that combined her marketing skills with a love she shared with her mother: baking.
"We were baking anyway, so we thought, let's sell some pies," Monique says. "And I had the idea to restart my grandmother's bakery, which she started in the 1970s."
The result, Gertie Kay's Sweets, started shipping its wares nationally and to Canada. It also brought her to Los Angeles after artist, model and influencer Charlie Max became a fan of Monique and her mom's vegan pies. "She posted about them on her Instagram, and our business blew up after that. Numerous media outlets also featured the pies, and the growing demand on the West Coast put Monique on a plane to Southern California.
Having set up markets for the pies, Monique then became marketing manager for a plant-based milk company in West L.A. Her career was thriving, but she still found her fashion ambitions unfulfilled — and her dream of completing college kept coming back up.
"I never stopped thinking about finishing my degree," she says.
Sharing Stories
"I want to be a fashion designer who tells the stories of my ancestors," Monique says. "Ever since I was a kid — cutting up my Barbies' clothes and making them into different outfits and putting on runway shows — I've wanted to create a fashion house celebrating Black Southern culture and sharing Black stories across the diaspora." But, despite her technical skills, she had given up on that dream because she knew it required continuing her education. "And I didn't think I'd be able to get in to any school," she recalls.
Then a friend pointed out that she lived near Santa Monica College. "He knew my passion was Black studies and he told me SMC has a really diverse community and a great liberal arts program," Monique says. Plus, a meeting with a counselor at SMC's Black Collegians Program revealed that she was actually only one year from completing her associate's degree.
"That was the spark that brought me back to my childhood dream, put me back on my path and reminded me of the potential I have," Monique says. Uplifted by the encouragement of Black Collegians' counselors, Program Leader Sherri Bradford and Student Services Specialist Jocelyn Winn, Monique left her marketing job to study at SMC full time. She understood that not only would SMC help meet her objectives but it also offered a sense of community that her previous academic institution denied her.
The supportive faculty reaffirmed her decision. "From my first African American Studies class with Professor Aaron Crawford, I could tell he cares about each individual student," Monique says. He and fellow professors also paid attention to what she wanted to learn about. "I asked if he would cover the Thibodaux Massacre," the 1887 mass shooting that left nearly 60 African American farm workers dead. "And he did," she says. "So that's when I knew these teachers cared about us and our stories."
Having added SMC's associate's degree in Social and Behavioral Science to her fashion skills and marketing experience, and serving as SMC student commencement speaker, Monique is transferring to Columbia University to earn her bachelor's degree. She then plans to return to Louisiana to start a sustainable fashion company.
"It'll be called Kids from Thib, and it'll be a fashion house that honors southern Louisiana culture but with streetwear inspired designs that are ethically made and support Black textile researchers and fellow Black designers," she says. "I'm speechless as far as how thankful I am for SMC for helping me fulfill my dream."
* * *
SMC in Focus Volume IX, Issue 3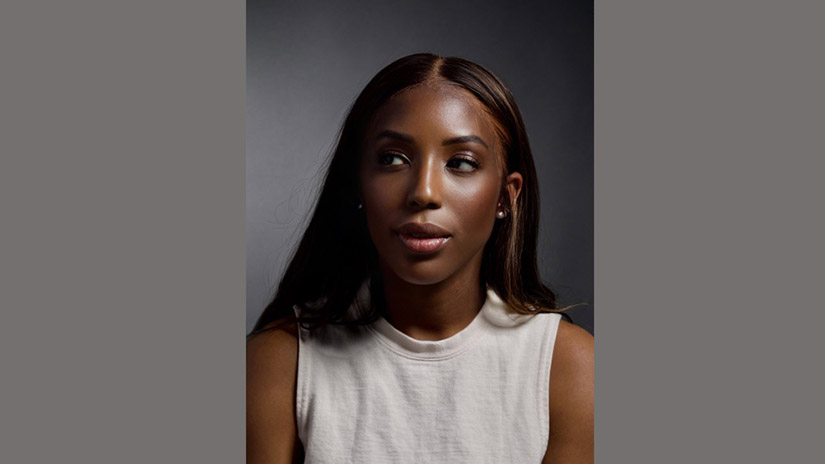 Reclaiming Her Story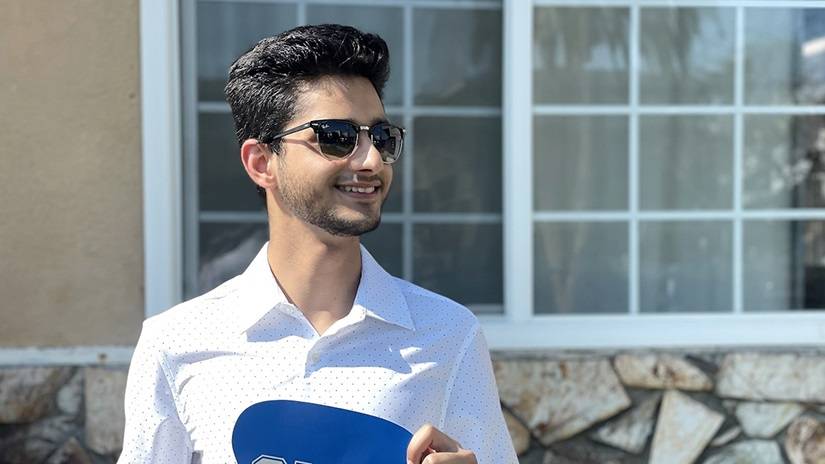 Red House Finches & Green Buildings on His Mind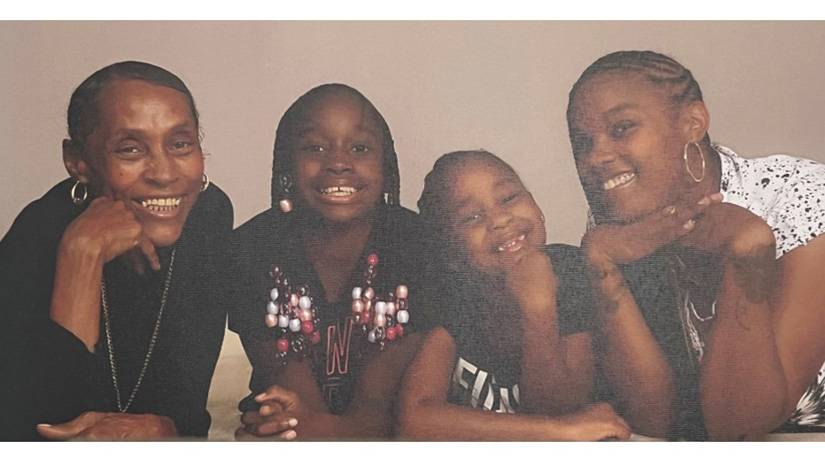 On Her Way Upward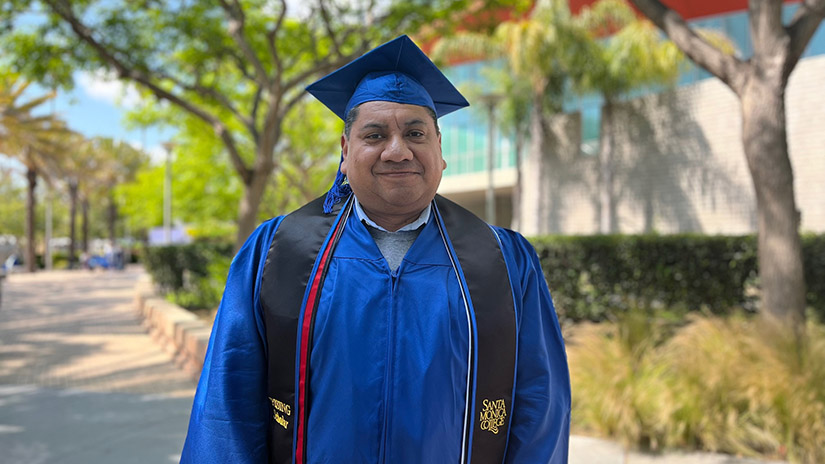 Back on Track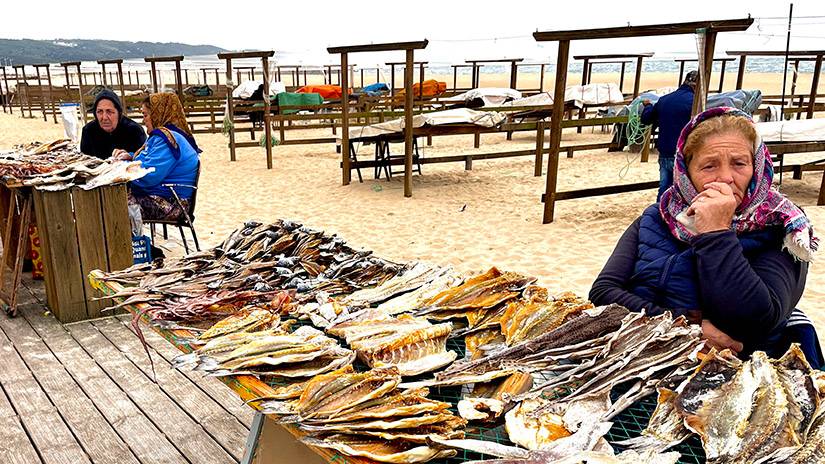 Bragging Rights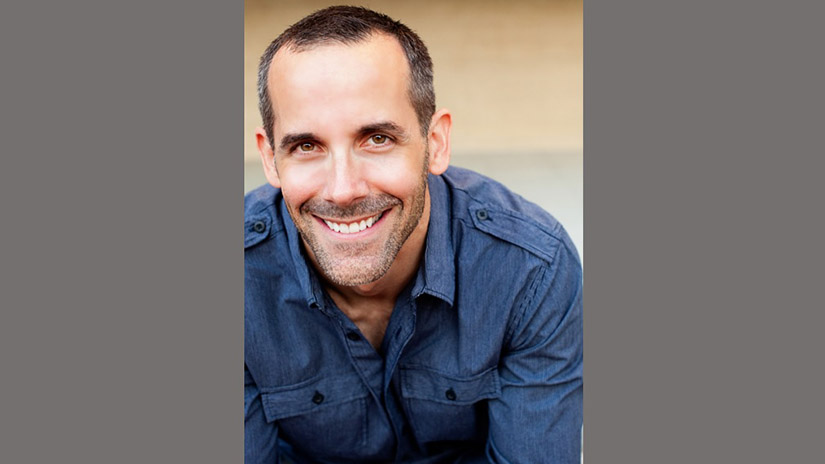 Without Dance, What's the Pointe?