Just as Ahmad Rizwan was finishing high school in 2020, the pandemic shut down college campuses across the country.
Moving into a dorm only to attend classes online made no sense to Ahmad, who comes from a culture that prioritizes family life. So this honors student with plenty of AP courses on his transcript turned down admissions offers from four-year colleges and enrolled at SMC. Little did he suspect how many doors would swing open to him because of that decision.
Ahmad, 21, graduated on June 13 with an AA in general science. In the fall, he will transfer to UC Irvine with a major in mechanical engineering.
Looking back, he says, "I think I made a good choice. I'm very glad that I came to SMC."
*
Ahmad immigrated with his tight-knit family from Lahore, Pakistan in 2012. Neither of his parents had attended college. His father had a wire-manufacturing workshop in his homeland. Here in Los Angeles, he supports the family as a deliveryman. Ahmad's mother manages the Rizwan household—where all three of her adult children reside.
"The culture that I come from is very family-oriented, so we tend to live together," says Ahmad, whose two older siblings also studied at SMC before transferring to four-year colleges.
The Rizwan children already knew some English when they arrived: it's standard in the Pakistani school curriculum. But their parents struggled to pick up the new language.
"We would help them write checks for the utility bills and fill out documents, translate whatever came in the mail," he recalls.
Ahmad thrived in middle school thanks to SDAIE courses, designed for children whose first language is not English. "It gave me self-confidence that I can definitely read and write properly," he says.
Besides English and his native Urdu, Ahmad speaks fluent Hindi, basic Punjabi and basic Spanish, which he studied for three years at Culver City High School.
Ahmad also got involved with the Muslim Student Association in high school, and he has remained active in the group's college chapter at SMC.
Religion is an important part of Ahmad's life. The Rizwan family attends mosque regularly, and during the holy month of Ramadan, Ahmad and his brother would set up and tear down the tables for the nightly community break-fast at King Fahad Mosque in Culver City. Since the family moved to Lawndale last year, Ahmad volunteers at a smaller neighborhood mosque, pitching tents and laying down carpets for Friday prayers.
*
From early childhood, Ahmad has known he wanted to be an engineer. An internship with the international engineering consulting firm, Buro Happold, confirmed this direction in 2019. "I really liked it there," he says.
At the same time, he was always drawn to birds—an affinity shared by his mother.
In Lahore, the Rizwans' apartment had a roof-top porch where Ahmad and his mom would feed the birds rice and seeds. "I remember when I was little, she would say: 'Oh, look at that bird,' and talk about what type of bird it was." Later Ahmad recalls his mother standing by his bedside in the early mornings. "She'd say: 'Ahmad, wake up. The little birds left snacks for school.' Moments like those are engraved on my mind," he says, wistfully.
In high school, he got involved with the Los Angeles chapter of the Audubon Society.
As an Audubon youth leader and greenhouse intern, he restored endangered species habitats and led information sessions on bird biodiversity. He conducted independent research on how trash impacts biodiversity and published a study on the relationship between bird mortality and window-collisions.
During the pandemic, he found solace through his binoculars at Baldwin Hills Scenic Overlook. Ahmad got good at identifying northern mockingbirds and California scrub-jays. His favorite birds are the house finch and the mourning dove.
*
At SMC, Ahmad hit the ground running, signing up with the STEM and EOPS programs the summer he enrolled.
STEM opened doors Ahmad hadn't known existed. Counselors Marian Bagamaspad and Sheridan McArthur encouraged him to apply for UCLA's Community College Field Biology Alliance Program. The 10-month internship connected Ahmad with working scientists who oversaw his independent research on the feeding behavior of mallards and seagulls.
The following summer, with STEM's help he landed a coveted Station1 Frontiers Fellowship. The MIT-based program immersed Ahmad in the values of "socially directed science," then placed him in a paid summer internship at the Institute for Sustainable Infrastructure in Washington, D.C. The civil engineering nonprofit promotes green construction practices in the building trades.
SMC supported Ahmad in other unexpected ways. He was the recipient of the Eva and Tom Ivener Sustainability Scholarship and the Ruth A. Clark Memorial Scholarship.
Through high school, Ahmad had worked part-time as a Kumon instructor and in-store shopper for Amazon Fresh. The scholarships let him give his full attention to his college studies.
"I am really grateful to the SMC Foundation," he says.
More surprises followed. Having taught math at Kumon, "I never envisioned myself getting tutored," he says. "I always studied by myself and would get good grades. That quickly changed when I took calc 2 and chem 12 in the same semester.
"Shout out to Math Lab and STEM tutoring," he adds. "My God, they saved me with last-minute help!"
It's too soon to tell where the future will lead. Ahmad pictures possible careers in construction, sustainability, infrastructure or aerospace engineering.
Ot perhaps some new combination of these.
"Things are rapidly changing. Maybe there's not one specific path—everything is interdisciplinary nowadays," says the inquisitive bird-watcher with green buildings on his mind.
* * *
SMC in Focus Volume IX, Issue 3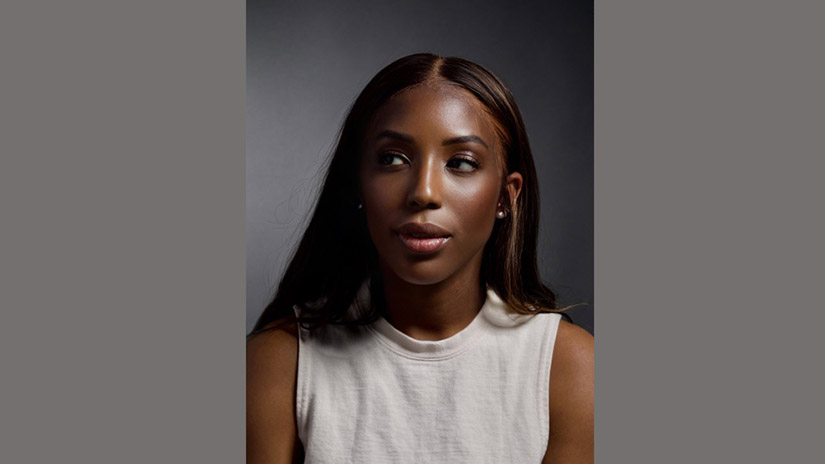 Reclaiming Her Story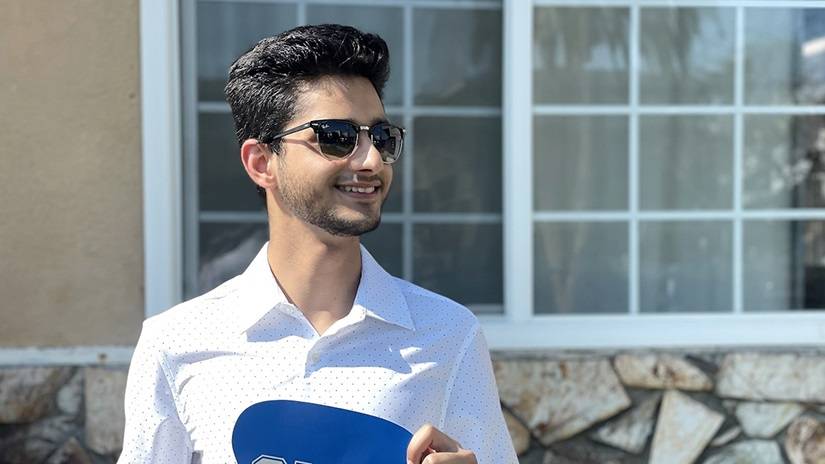 Red House Finches & Green Buildings on His Mind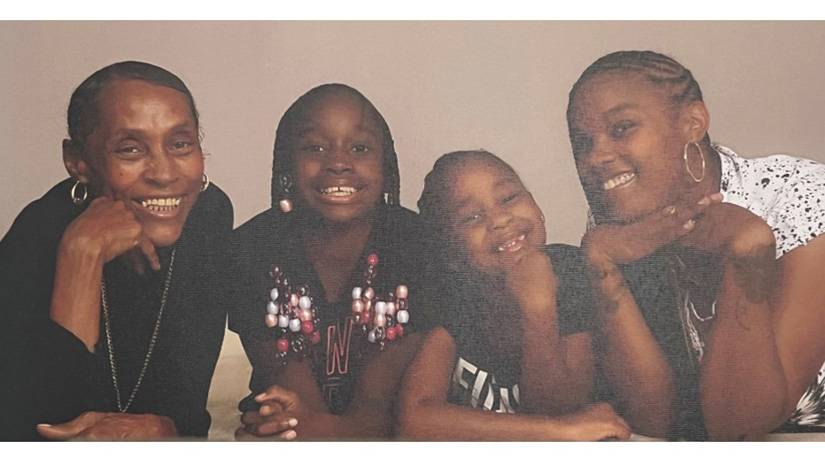 On Her Way Upward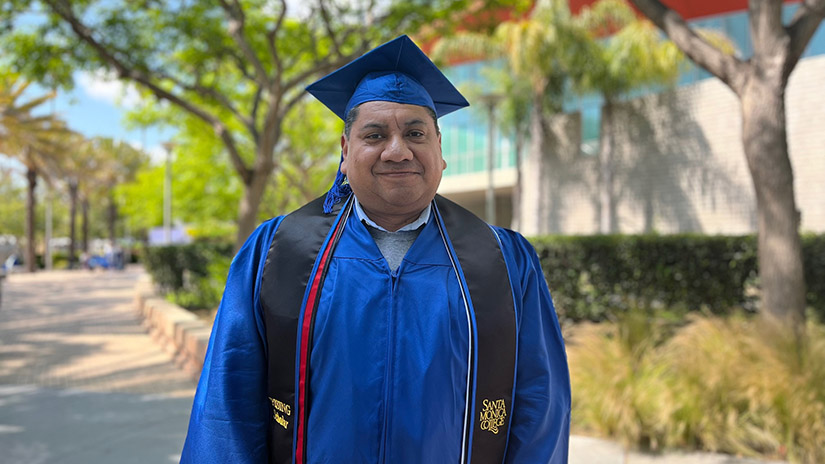 Back on Track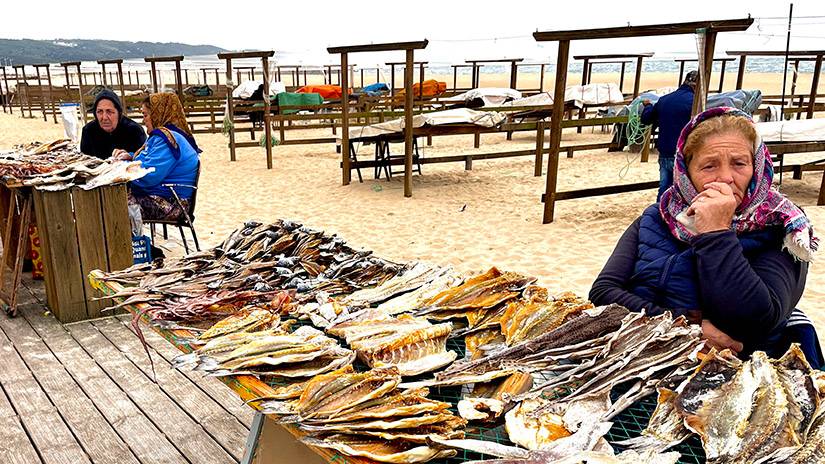 Bragging Rights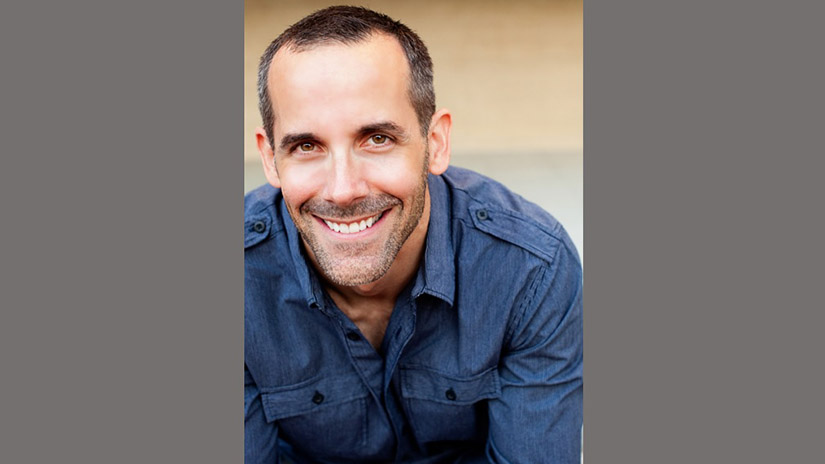 Without Dance, What's the Pointe?