Mark Tomasic knows all about playing artistic catch-up. SMC's Dance Department chair grew up "in the boondocks outside Cleveland." With little exposure to the arts, he took his first ballet class at age 18—in Cuyahoga Community College. Professional ballet dancers typically start their lessons by preschool.
Which makes Mark, who joined SMC's full-time faculty in 2012 and succeeded Judith Douglas as department chair in 2022, especially well-suited to lead the program.
"We have students who come from all kinds of backgrounds," he says. "Maybe like me, they didn't have as much training when they were young. Or they've done hip hop or street dance forms for years, but have no training in other forms. What's cool about our curriculum is that it's so broad. We can tell these students: 'Try contemporary, try West African, try ballet.' And their minds kind of explode."
*
Born in Columbia Station, Ohio, Mark comes from a family of creatives. His dad was an airline mechanic whose "real avocation was painting." His free-spirited mom, a homemaker busy raising four kids, was always dancing, singing or tossing her baton, reprising her majorette routines from high-school days.
Mark's older brother is a jazz guitarist-composer who makes his living as a construction manager. His sister is a visual artist who pays the bills as a middle school teacher and florist. Another brother just retired from a long career as a meat cutter and can finally concentrate on professional drumming.
As a young man, Mark had enrolled in community college thinking he might become an actor. A movement class turned him in a new direction. Starting ballet at 18 put him at a disadvantage, but excellent teachers and having the right chromosomes—"there were too few men in ballet back then"—allowed Mark to make up for lost time. In 1988, he transferred to the University of Cincinnati's conservatory as a musical theater major, and by dint of hard work, in 1991 he graduated with a BFA in ballet.
Now 56, he looks back on a career performing in masterworks by Martha Graham and George Balanchine, among other legends. He was in the Cleveland San Jose Ballet and the Tom Evert Dance Company, and a principal dancer with the Buenos Aires-based Ballet Contemporáneo and Ohio-based Verb Ballets.
Feeling burned out after a 20-year career, he left dance in 2007 and took a desk job in a San Francisco public relations firm. Two years later, reenergized and pining for dance, he enrolled in UC Irvine's MFA program. He was 42.
"I was definitely the oldest in my cohort, but those were the best two years of my life," he recalls. "I thought I knew everything about dance, but there's so much more! I dove in headfirst."
*
Soon after earning his MFA, Mark joined the SMC faculty and instantly made waves. Back in 2012, the department had no hip hop offerings, so Mark partnered with colleague Angela Jordan to design the first of three hip hop courses. In 2018, he was named Outstanding Faculty Member of the Year.
The program currently serves around 700 students each semester. It's an eclectic mix of people. Many enroll recreationally in social dance, ballet or some other beginner-level class "just for the experience, or because they are going into a dance-related field," says Mark, who teaches all levels of ballet, modern/contemporary dance, experiential anatomy and world dance history.
About 30 to 40 students are dance majors looking to transfer into a four-year BA or BFA program. For these students, SMC provides the foundational training "that's going to take them to the next level. We take great pride in that service, and we have many success stories of students transferring and going on to dance professionally," he says.
Building on these strengths, Mark and colleague Marissa Moreno are spearheading a Commercial Dance Certificate of Achievement. Set to launch this fall, the two-semester non-degree track prepares students in a variety of commercial dance techniques, then refines their audition skills and coaches them through the preparation of a professional portfolio. (see box)
Mark's own career reflects just how multidimensional dance has become.
As a choreographer, he has created more than 20 works, including several prizewinning ensemble pieces for Synapse Contemporary Dance Theater, which he co-directs with faculty colleague Jae Lee. Multidisciplinary projects include his choreography for the 2014 piece, "Locals Only," an original musical collaboration with 11 SMC departments; and modern dance scenes for SMC Opera Theater's 2015 production of "Dido and Aeneas," by Henry Purcell.
A longstanding passion outside SMC has been Mark's work with Dancing Wheels. Founded in 1980, the Cleveland-based company is the world's first professional troupe to integrate "stand-up" and "sit-down" dancers. Since getting involved in 1994, Mark has been principal dancer and rehearsal director; he's currently the ensemble's artistic adviser.
Over the years, Mark has choreographed eight works for Dancing Wheels, including two with deep personal resonance: "Proof" (2018), an abstract exploration of the effect of his mother's dementia on family members; and "Three 4 Ann," a loving tribute to his mother, who passed away in 2019. The works were premiered by Synapse at SMC. (To watch the full performance video, click here)
With Dancing Wheels founder Mary Verdi-Fletcher, Mark has co-authored a teacher's training manual in physically integrated dance and built a vocabulary to describe the movements of wheelchair dancers. He's now a recognized authority and leads workshops internationally in the field.
*
Next on Mark's to-do list as department chair is a plan to "diversify" the curriculum, bringing it into synch with today's globalized professional dance scene. Instead of requiring all foundation courses be rooted in ballet and modern technique, he hopes to introduce more flexible pathways for students choosing to focus on non-Western forms.
SMC is already a pioneer in this transformation.
"We have the most variable world dance curriculum of any college or university I've ever seen," Mark says. Colleagues attending a National Association of Schools of Dance conference back in 2018 had stared in disbelief when he told them SMC maintains a robust course schedule in West African, Middle Eastern, Afro-Brazilian, Mexican, Salsa, Tahitian/Hawaiian and Indonesian dance. "That's' when I realized we are super unusual," he says.
The department also enjoys an unusual relationship with a world-class performing arts organization headquartered right on campus. Broad Stage Director of Programs & Activations Ilaan Mazzini happens to be a former dancer. Last semester, SMC dance department collaborated with the Broad on "When the Crows Come," featuring three dancers who each created versions of a classical Indian story—one through traditional Bharatanatyam, one through modern dance improvisation, and one through West African dance. Afterwards, each dancer did a separate masterclass with the students. The Bharatnatyam dancer stayed on for a week, during which time she led an intensive in the dance department and created an original choreography for Global Motion, SMC's world dance performance ensemble.
Independent of the Broad, the department's Masters of Dance Series brings three artists to campus each semester. The goal is to augment the curriculum by inviting dancers working in styles outside SMC's already-diverse course offerings. Last semester, the series invited a Balinese artist, a Pilates coach and a jazz fusion dancer.
With such riches at his feet, Mark's mission institutionally is to change an outdated perception of SMC as a fallback school for serious dancers.
"There's no reason this program shouldn't be any dancer's first choice," he asserts. "We have fantastic faculty and amazing facilities." The key, he believes, lies in school outreach. In May, the department welcomed 120 young dancers from westside high schools to Dance Day—an immersion experience held in the state-of-the-art Core Performance Center. The students came away starry-eyed.
Asked what he loves about teaching at SMC, Mark's own eyes light up.
"I have so much fun with my students. They have an inquisitiveness and playfulness that's really special. Also, they're just interesting people. Where else would you get in one class students from France, China, Guatemala and Korea? People of all different socio-economic statuses? It creates such a rich atmosphere of inquiry."
Reflecting on his own life path, he adds, "I was once a community college student. I can remember not being sure what I wanted to do or how to get there. I love introducing our students to new forms and seeing their bodies change, their minds change and their lives change from these experiences."
* * *
SMC in Focus Volume IX, Issue 3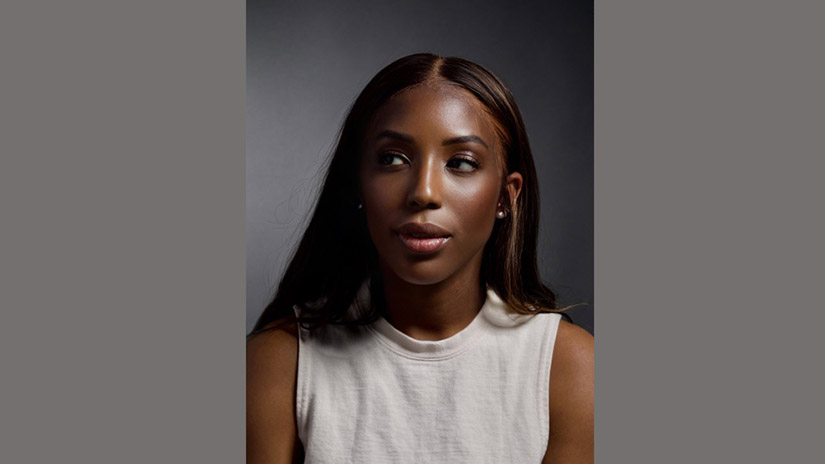 Reclaiming Her Story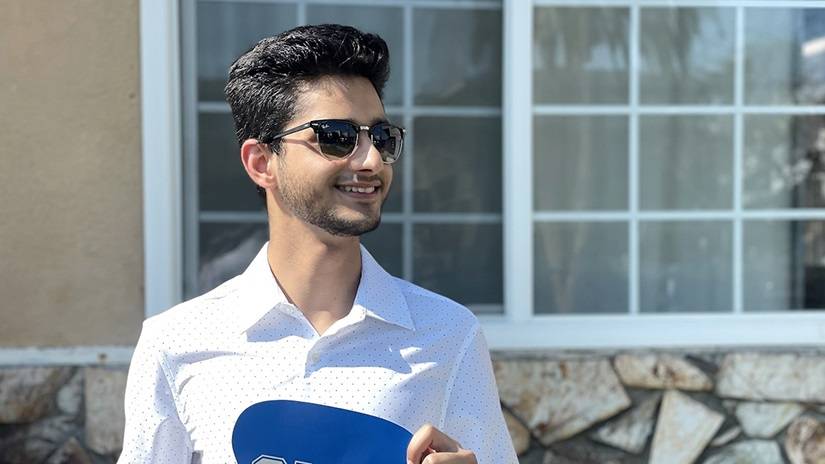 Red House Finches & Green Buildings on His Mind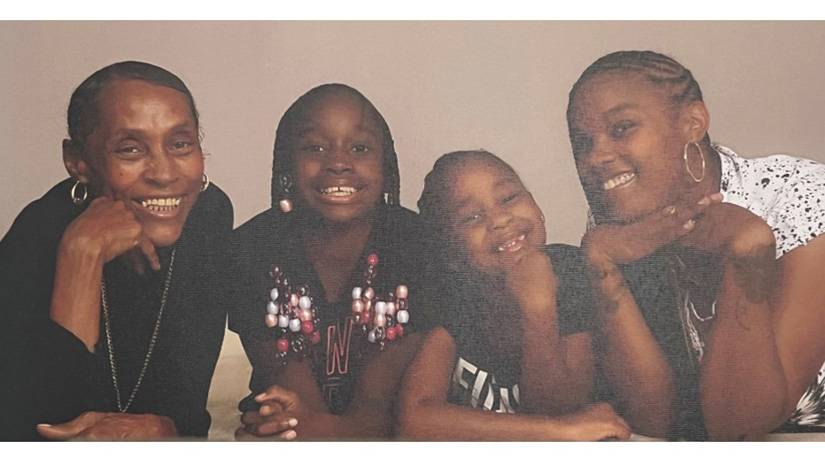 On Her Way Upward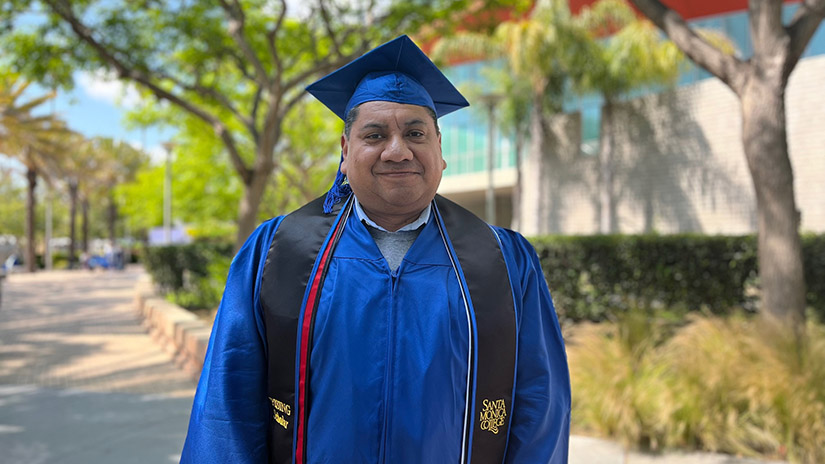 Back on Track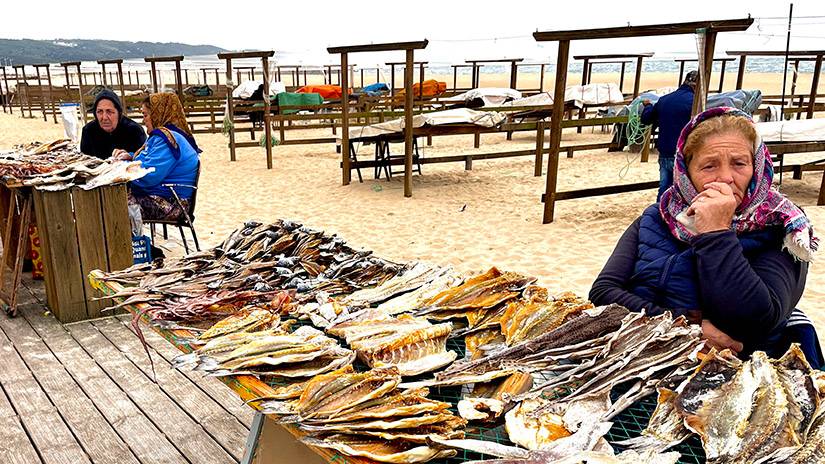 Bragging Rights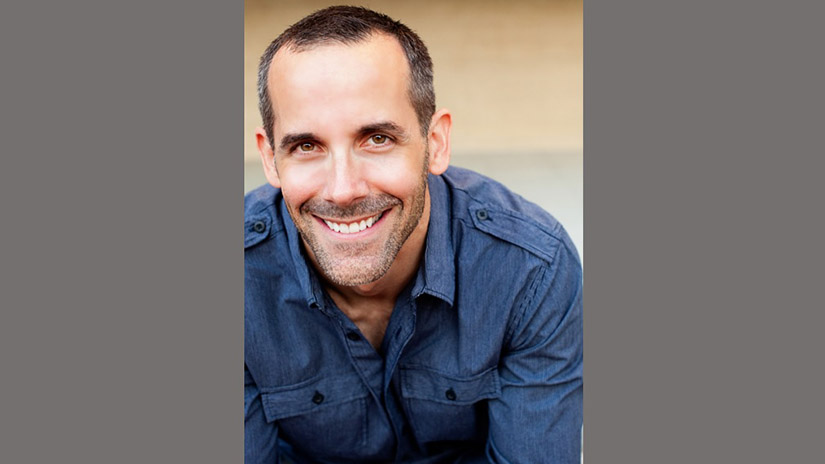 Without Dance, What's the Pointe?