Connect with an Academic Counselor
Spring 2023 Academic Counseling Schedule
| DaY | time | counselor | modality |
| --- | --- | --- | --- |
| Tuesday | 9:00 a.m. - 5:00 p.m. | Gabby | In-Person/Phone/Video (by request) |
| Tuesday | 8:30 a.m. - 11:30 a.m. | Jacob | Phone/Video (by request) |
| Thursday | 8:30 a.m. - 5:30 p.m. | Gabby | Phone/Video (by request) |
| Friday | 9:00 a.m. - 2:00 p.m. | Jacob | Phone/Video (by request)/In-Person (every other week) |
Connect with a Career Counselor
Connect with a Wellness Counselor
To be eligible for services, students must be currently enrolled and have paid their health fees.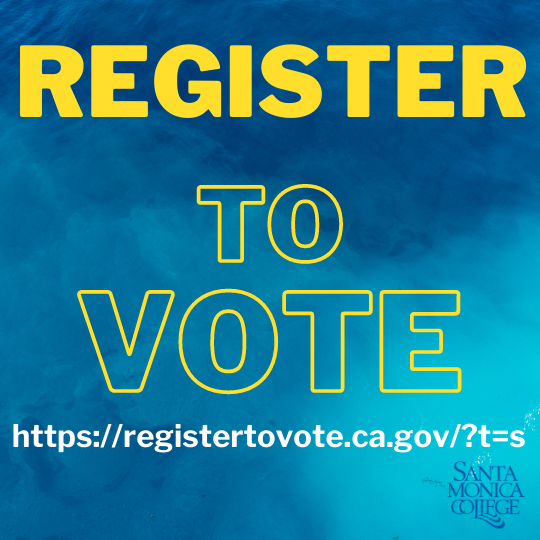 Register to vote! It takes two minutes.
Stay Connected!
Stay updated on important information and announcements regarding deadlines, scholarships, upcoming campus events, workshops and much more!
5 p.m. - 8 p.m.
Corsair Field
10 a.m. - 1:30 p.m.
Main Campus