Our Mission
The Men of Color Action Network (MOCAN) is an active support network which advocates for SMC's Men of Color while focusing on the systemic (academic, political, social) change needed to cultivate a learning environment that optimizes the success of male students of color.
Our Vision
MOCAN's vision is to enhance the holistic experiences and outcomes of California Community College Men of Color, working to actively remove barriers, transform instruction and services, and raise critical consciousness in order for male students and professionals of color to realize their power and achieve personal and professional success.
Offering free academic and personal support services, resources, professional development opportunities, and community-based events, MOCAN strives to strengthen men of color systemwide through the achievement of the following goals:
To use love, holistic wellness, and culturally-centered healing strategies to repair the generational trauma caused by the historic, deficit minded-belief that men of color cannot succeed.
To uplift men of color from all backgrounds and provide resources and professional development as they advance through their educational and professional endeavors.
To build relationships, form mentorships, and establish networks between students, faculty, and staff from multiple California community colleges and develop an overall sense of community for men of color.
To form cross-campus partnerships, institutional efforts, and culturally relevant activities to increase the success of men of color in California Community Colleges.
Program Requirements:
MOCAN Orientation

Meet with MOCAN Academic Counselor

Attend Two MOCAN Events (Each Semester)
Donate to Support the Men of Color Action Network
Workshops/Events
Workshop Title
Date & TIme
Registration

MOCAN Hombre to Hombre

Tuesday, February 21
11:30 a.m. - 12:30 p.m.

Tuesday, March 21
11:30 a.m. - 12:30 p.m.

Tuesday, April 18
11:30 a.m. - 12:30 p.m.

Tuesday, May 16
11:30 a.m. - 12:30 p.m.

MOCAN Brotha to Brotha

Thursday, March 9
2 - 3 p.m.

Thursday, April 6
11 a.m. - 12 p.m.

Thursday, May 4
11 a.m. - 12 p.m.

MOCAN BBQs

Friday, February 24
12 - 2 p.m.

Friday, April 28
12 - 2 p.m.

Friday, May 26
12 - 2 p.m.

MOCAN Student Expression Session

Thursday, February 23
11:30 a.m. -12:30 p.m.

Thursday, March 23
11:30 a.m. -12:30 p.m.

Thursday, April 27
11:30 a.m. -12:30 p.m.

Thursday, May 25
11:30 a.m. -12:30 p.m.

MOCAN Special Events

MOCAN Anime Watch Party

Tuesday, March 7
2 - 4 p.m.

MOCAN March Madness

Friday, March 31
12 - 2 p.m.

Barbershop Talk

Tuesday, April 18
2 - 4 p.m.

RSVP coming soon:
Meet the team!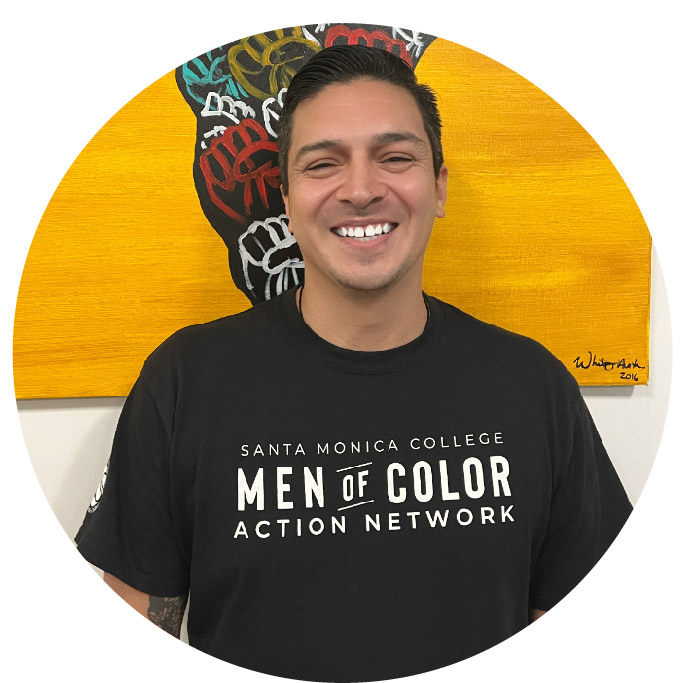 Paul Jimenez
Counselor, Ph. D.
I am a Counseling Faculty member in both the Adelante and Black Collegians programs where I help lead the Men of Color Action Network (MOCAN). I was born in El Salvador and a first-generation college student who is a product of the community college system. I transferred to UCLA where I earned a B.A. degree in Chicana/o Studies and History. My research interests include the identity of community college counselors as institutional agents, male college students and masculinity, and social capital in education settings. I am a children's book (The Adventures of El Cipote) author and an avid traveler who has visited over 40 countries. Japan is my next destination!
Christopher M. Hurd
Counselor, M.A.
Received an AA in Liberal Arts from Santa Monica College. Transferred to University of California, Los Angeles to earn a BA in Sociology. Earned a Master of Arts in Counseling from Loyola Marymount University. Prior to coming to Santa Monica College as a Counselor, I spent nearly a decade in K-12 mostly as a College Counselor and High School Administrator.
Most recently, I was the Director of Programs for Southern California at an educational nonprofit named College Spring. Counseling really chose me more so than me choosing it. While attending Santa Monica College, my experiences with my counselors Sherri Bradford and Cassandra Patillo in the Black Collegians Program had a profound impact on my life trajectory. Their encouragement as well as their willingness to consistently challenge me to push harder and strive to be better really made me want more for myself. That experience has driven me to want to provide that same sort of support for our students as I know what kind of impact it can have. If I could encourage a student to do anything, it would be to embrace the struggle. The focus needs to be on reaching the ultimate goal, if it takes a day, a week, multiple years, it is worth the effort. Take advantage of the resources. Advocate for yourself as no one should have more interest in your success than you. In addition to working for MOCAN at SMC, I am also Tenured Counseling Faculty at El Camino College in Student Equity & Achievement programs.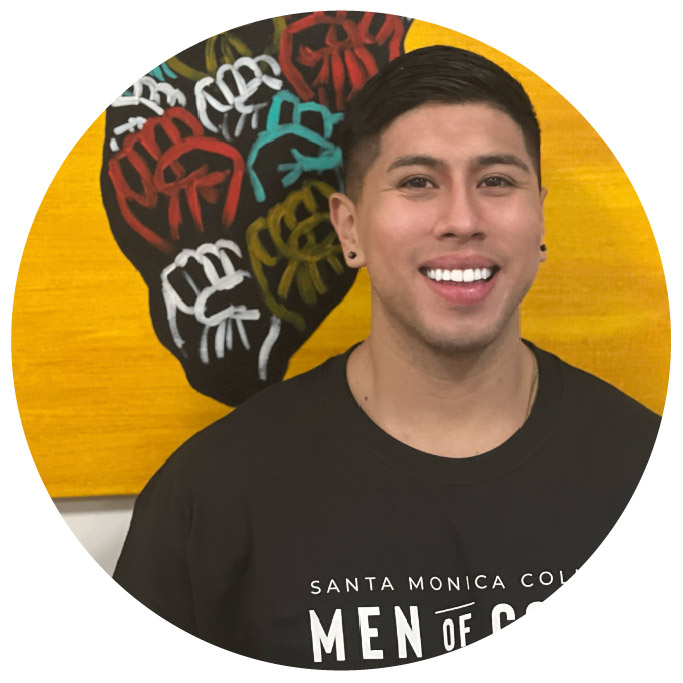 Brandon Trujillo
Counselor, M. Ed.
Hello everyone! My name is Brandon Trujillo and I am the new MOCAN Adjunct Counselor. I am a Mexican-American as both my parents migrated from Mexico over 30 years ago. For my undergraduate studies, I attended Franklin and Marshall College in Lancaster, Pennsylvania and Arizona State University, where I graduated with my Bachelors in Business Administration. For my Masters I attended USC's Educational Counseling program where I graduated from roughly over a year ago. As a first-generation Man of Color myself, it brings me great joy in having the opportunity to continue working with this student population here at SMC. I love to travel, dance, watch anime and sports. Once again, looking forward to connecting with you and providing the best support for our students!
Dennis Funes
Counselor, M.Ed.
Dennis is a son of Honduran Immigrants. He was born in East L.A and grew up in South Gate, CA. He is a product of LA Unified School District and attended UC Santa Barbara for his Bachelors and USC for his Masters. Being the first in his family to attend school in the U.S, he had to help translate for his parents and navigate the education system on his own. It was not easy, but with the help of his loved ones, he was able to persist. Upon graduating from UCSB, Dennis worked in the private sector in a global logistics company, then worked as a college advisor and program coordinator through the USC College Advising Corps, and now, as a counselor for the Men of Color Action Network and the Peer Navigator program. During his free time, he enjoys going to the gym, skateboarding (fun fact: he collects skateboard decks) and hanging out with his fiancé, family and friends
MOCAN News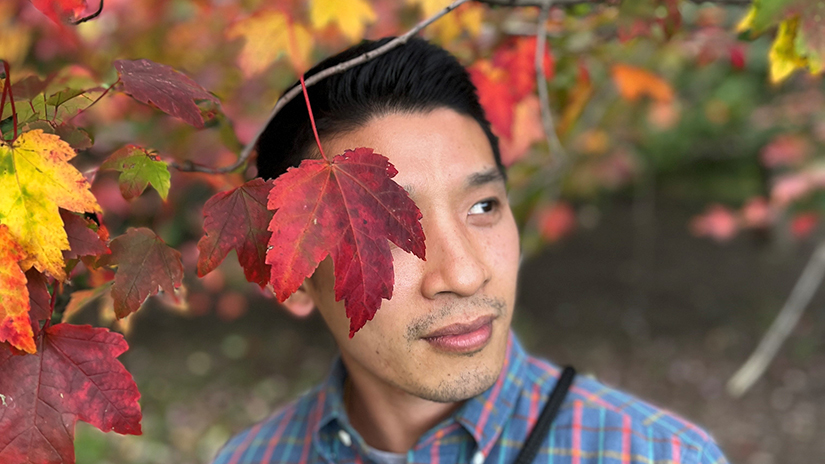 Recently the Men of Color Action Network was featured in SMC in Focus.
Check out the story here: Story Link