Jennifer Barry ​'13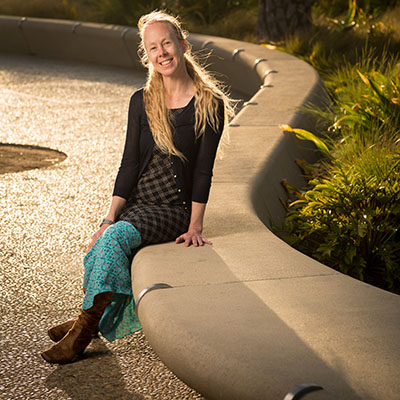 "My experience with the Public Policy Institute has been nothing short of life changing. I was given multiple opportunities to apply my knowledge about the inner workings of public policy to real-world scenarios."
The Public Policy Institute at SMC creates communities of cooperative learning in which students thrive as they master an understanding of how the policymaking system works, how it relates to the quality of life of every community member, how they can advocate for change, and how they can gain a seat at the decision-making table.
Our dedicated faculty and nonpartisan, comprehensive programs prepare students with in-depth knowledge of economic, social, and political issues, as well as the skill set to foster and implement solutions for real-world problems.
The program's interdisciplinary and practical approach instills confidence and resourcefulness in students, while the required specialization enables students to acquire a deeper understanding of the area of public policy in which they are most passionate.
The associate degree in public policy requires 60 semester units, including at least 20 units in public policy and/or political science, six in critical thinking and communications, and six in an area of specialization. Students may earn the certificate of achievement in public policy by completing the public policy, critical thinking/communication, and specialization requirements of the associate degree.
Graduates of both the certificate and associate degree programs leave equipped with the tools and resources to successfully participate in civic life, including critical evaluation and analysis of policy options, policy development and effective implementation strategies, and preparation to work directly with government, nonprofit, and business leaders.
---