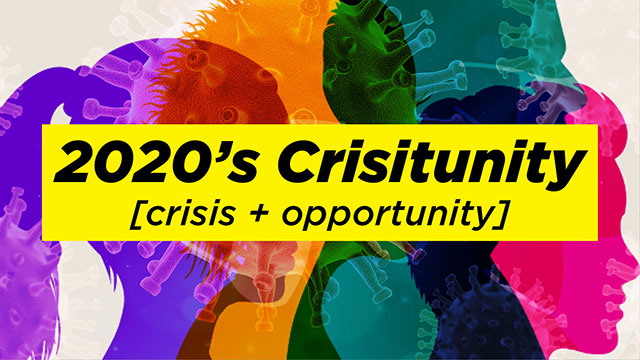 2020's Crisitunity [crisis + opportunity]: The Arts Igniting Common Purpose and Pandemic Recovery
The Santa Monica College Public Policy Institute (PPI) and the SMC Associated Students will present the 2020 Virtual Fall Arts and Cultural Affairs Forum October 5-8. The theme for this year's community forum is"2020's Crisitunity" [crisis + opportunity]: The Arts Igniting Common Purpose and Pandemic Recovery," with a keynote panel featuring California State Treasurer Fiona Ma and Santa Monica Mayor Kevin McKeown.
The Fall Arts and Cultural Affairs Forum will present virtual talks and panel discussions highlighting the importance of performing and visual arts in — and to — society, especially one striving to recover from the many effects of COVID-19 and the moment of social and racial reckoning it is experiencing. Forum events will explore how expression through the arts can influence ideas and change perceptions, and how community advocacy can make change happen. "As the pandemic continues to impact our lives in ways none of us had imagined, it's clearer and clearer to me that the arts and the people who make art need to be in close contact with those who are making public policy in these challenging times. This year's annual PPI Arts Forum is designed to do just that," said PPI co-director and SMC political science professor Dr. Richard Tahvildaran-Jesswein.
"How Can the Arts Drive Economic Vitality and Recovery from the COVID-19 Pandemic?"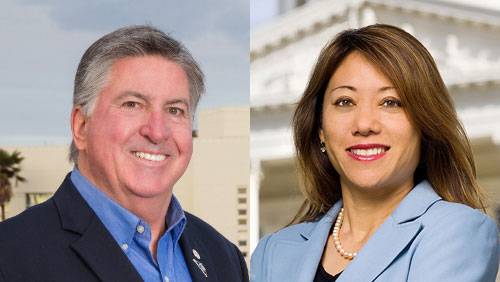 In a panel discussion moderated by PPI Community Liaison and Los Angeles County Commission for Women President Karriann Farrell Hinds, California State Treasurer Fiona Ma will explore how prioritization of investment in arts and cultural programs can become a driver for COVID-19 economic recovery, and describe the recent efforts at the state level to introduce a viable, comprehensive economic stimulus plan; and Santa Monica Mayor Kevin McKeown will talk about the local efforts to use arts and cultural investments to protect and drive economic recovery. The discussion will be followed by an audience Q&A.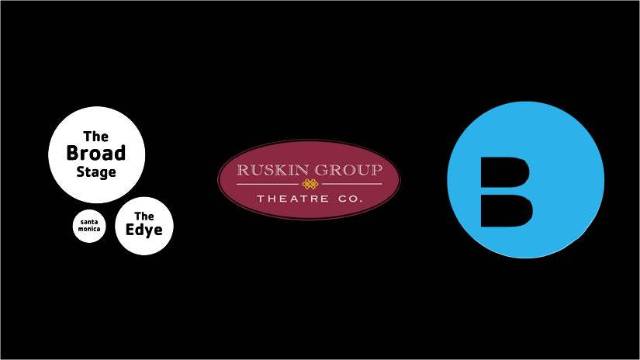 A panel discussion featuring The Broad Stage's Artistic and Executive Director Rob Bailis; Beautify Earth Executive Director Sergio Cuculiza, and Founder, Evan Meyer; Ruskin Group Theatre Managing Director Michael Myers; and Rob Rader, General Counsel and Corporate Secretary, Ovation TV, who will discuss the ways art creates change, inspires, and instills social responsibility and community pride. Moderated by Eve Adler, SMC Associate Dean, Health Sciences, Director of Nursing Program, and Former Academic Senate President
Tuesday, October 6 | 11:15 a.m.
Free via Cranky COVID Syndrome Zoom Meeting
"Aspiring Toward Social Justice and Reconciliation Through the Arts."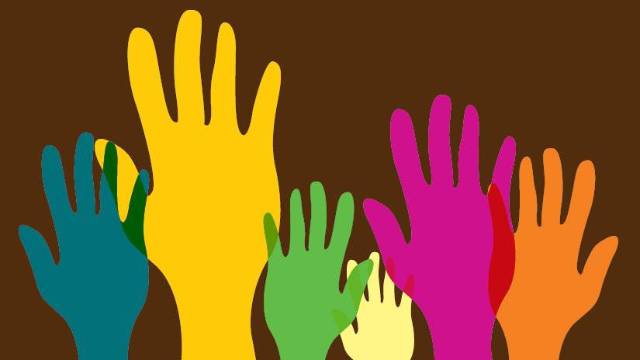 A panel discussion featuring artists, activists, and cultural affairs experts — moderated by PPI Co-Director and SMC Professor of Government and Race and Ethnicity Dr. Richard Tahvildaran-Jesswein — will explore how the arts influence social justice movements and lead to change, beginning with an examination of the ongoing impact of the Los Angeles Chicano Moratorium 50 years ago, and looking to Santa Monica's Historic Belmar Park as a modern example of the arts driving change and leading to reconciliation featuring artist April Banks; Dr. Alison Rose Jefferson, Historian and Heritage Conservation Consultant; and Santa Monica Black Agenda activist and Arts Commissioner Angela Scott, PPI alumna.
Thursday, October 8 | 7 p.m.
Free via Aspiring Toward Social Justice Zoom Meeting
Drive-In Film Screening: "Grace & Grit" – a film depicting the power of dance in difficult times.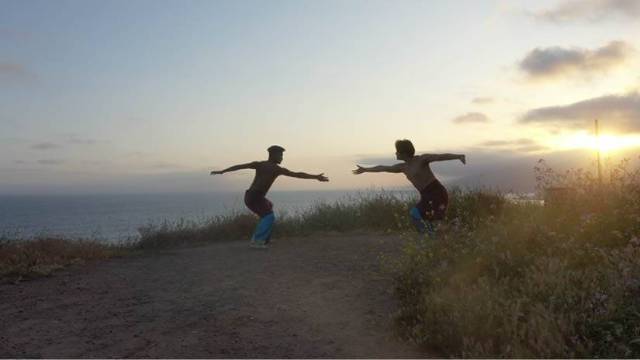 For two nights only, the parking lot at the SMC Bundy Campus will be transformed into a drive-in movie theater. Each night will have two screenings of "Grace and Grit," a 50-minute compilation of Santa Monica's most celebrated dance companies, choreographers, and dancers, including SMC's diverse Global Motion World Dance Company and Synapse Contemporary Dance Theater, preeminent contemporary dance company Barak Ballet, and distinguished alumni and current dancers from Santa Monica's acclaimed Westside Ballet. Introduction by Supervisor Sheila Kuehl, LA Board of Supervisors. Free sealed bags of popcorn courtesy of the SMC Associates, a private organization that funds speakers and special programs on campus.
For tickets to the Drive-In movie, please reserve online at westsideballet.com; all proceeds benenfit local non-profit arts organizations.
SMC students are eligible for free tickets to Grace & Grit.
Tickets are also available at the entrance to the SMC Bundy Campus parking lot on the evenings of the Drive-In. See for ticket information and pandemic-related requirements.
---
Past Events
Hip Hop for Democracy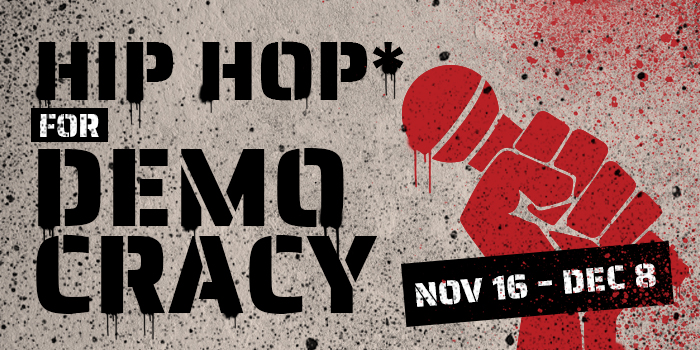 Click image for flyer (PDF)
"…And for the support of this Declaration…we mutually pledge to each other our Lives, our Fortunes, and our sacred Honor."
Dramatic Readings of the Declaration of Independence by SMC Theatre Arts students – in traditional and contemporary styles.
Tuesday, November 19 | 11:15 a.m.
SMC Main Campus Quad
Pop-Up Art on the Quad
Express yourself through art. Special interactive installations reflecting traditions of street art to be displayed and created.
Sponsored by SMC Art Club & SMC Art Department
Tuesday, November 19 | 11:15 a.m.
Various locations around SMC's Main Campus Quad
Master Dance Class with Robbie Fairchild
SMC dance students may participate in this extraordinary opportunity to learn from one of the all-time great dancers, a former principal dancer with the New York City Ballet, and currently featured in the film version of "Cats."
Wednesday, November 20 | 10:15 a.m.
CPC 304 & 308
"In This Life"
Film Screening and accompanying discussion and Q&A with renowned Dancer Robbie Fairchild and Director Bat-Sheva Guez, whose award-winning short film depicts the five stages of grief through the artistic medium of dance.
Wednesday, November 20 | 7:30 p.m.
The Broad Stage at SMC Performing Arts Center, 1310 11th Street, Santa Monica.
Free onsite parking
Ballet to Hip-Hop; Folk to Rap; Watercolor to Graffiti – the Arts as "democratic" Expression
An interactive panel discussion exploring why arts matter to public policy and vice versa. Panelists: Lizy Dastin, SMC Art Faculty; Shannon Daut, Manager of Cultural Affairs for the City of Santa Monica; Marissa Moreno, SMC Dance Faculty Hip-Hop Dance Instructor; Ronnie Wrest, Art Historian and Graffiti Scholar, Bakersfield College.
Thursday, November 21 | 11:15 a.m.
Orientation Hall (SSC 183), SMC Main Campus
Special Lecture by Art Historian & Graffiti Scholar Ronnie Wrest
With expertise in street art, its origins, cultural context, and societal impact, Professor Wrest will share his insights and provide an opportunity for interactive dialogue.
Thursday, November 21 | 2:15 p.m.
HSS 105
Keep It 100: Air Your Grievances
Open Mic Night – Students and community members are invited to air grievances in the spirit of the Declaration of Independence. Special guest speaker — Jose Bello, a Bakersfield College student who was targeted by ICE and held in custody in retaliation for reciting his original poem, "Dear America" critiquing the inhumane treatment of and discrimination against undocumented people at a Kern County Board of Supervisors' open meeting.
Thursday, November 21 | 6:15 p.m.
Orientation Hall (SSC 183), SMC Main Campus
"Contact High: A Visual History of Hip-Hop"
Screening of "Contact High: A Visual History of Hip-Hop", a 20-minute documentary created for the Annenberg Space for Photography, with accompanying discussion regarding the role of hip-hop music and culture in providing social-political commentary and inspiring societal change.
Tuesday, November 26 | 11:15 a.m.
Orientation Hall (SSC 183), SMC Main Campus
Wellbeing Summit 2019 – City of Santa Monica
Santa Monica is part of a global movement to focus on defining, measuring, and actively improving community wellbeing. The first-ever Wellbeing Summit will leave you inspired, more connected and motivated to act. Free with registration required.
Saturday, November 16 | 9:30 a.m. - 4:30 p.m.
SMC Center for Media and Design, 1660 Stewart Street, Santa Monica, CA 90404
The Nutcracker
Westside Ballet of Santa Monica, joined by the SMC Nutcracker Symphony and SMC dancers, presents the annual holiday extravaganza featuring Tchaikovsky's majestic score and Balanchine's exuberant choreography. Get tickets to The Nutcracker.
Exclusive SMC Preview: Friday, November 29 | 7 p.m.
Saturday, November 30 | 1 p.m. & 5 p.m.
Sunday, December 1 | 1 p.m. & 5 p.m.
Friday, December 2 | 7 p.m.
Saturday, December 7 | 1 p.m. & 5 p.m.
Sunday, December 8 | 1 p.m. & 5 p.m.
The Broad Stage at SMC Performing Arts Center, 1310 11th Street, Santa Monica.
Free onsite parking