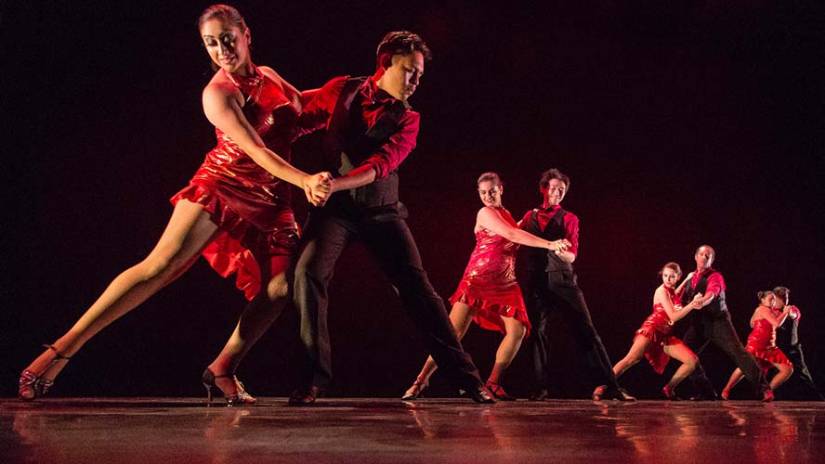 A quick glance at Daniel Bowyer's Linkedin profile already tells a story of rising success. This Santa Monica College journalism major is a team photographer for the Los Angeles Rams, and recently signed with the Associated Press. In his profile photo, he wears a quiet smile—the look of someone happy to be doing what he's doing. He is only a few units away from transferring to a university to finish his undergraduate studies in journalism. He's a very busy guy. But just a couple years ago, he was struggling to keep himself together.
Daniel's struggles with alcohol and drug addiction began as a teenager—and it was not until then that he found out he was adopted. His mother, a retired juvenile hall teacher, revealed that he may have been born with a predisposition for addiction. The revelations followed, one by one. "I find out that when my father would leave for work, my mother would leave me in horrific conditions," says Daniel. "She was a prostitute; my dad was a trucker. They tried to make it work but it just didn't happen…the drugs and alcohol were too much."
But, says Daniel, speaking of his adoptive mother, who is now 87: "she is my mom no matter what. She's always been there for me…she taught in the juvenile delinquency system for over 30 years…she still keeps in touch with some of the kids. All she wanted was to help kids—and have a kid of her own." Ms. Bowyer would pick Daniel up after school and take him to the Masada High School campus where she often spent hours after work. "Here I was, this total white suburban kid from Marina Del Rey, and I'm kicking it with 16- and 17-year olds from Compton and Watts," says Daniel.
A Long Struggle
In 2011, Daniel's mother took him on a trip to Antarctica. On the boat there were several people with cameras, and one of them let Daniel look through his lenses. One night there was a photo contest. "It just really, really intrigued me," remembers Daniel. When he returned home, he decided to save up money to buy a camera (his first, a Canon EOS Rebel T3i).
He began working for 'Hollywood Unlocked' blogger Jason Lee, which led to gigs at Interscope Records; Daniel did photo shoots for and interviewed then emerging artists including Jhene Aiko and Dawn Richard. Daniel's foray into the entertainment industry did not end well. At the same time that he stopped working for the record companies, more unraveling happened: Daniel became depressed and relapsed "pretty badly," he admits. After staying sober for eight years, he ended up using, went to jail in the process, and lost his girlfriend. Eventually, he was put on a two-year probation, but his case was dropped and dismissed after just a year. That was 2014.
With a felony on his record, Daniel found it difficult to find employment, and the only jobs he could get was working with animals. He worked at various boarding facilities. "Being around animals all day kept my nerves calm, and it took my fear of pit bulls away," he says.
As he struggled to get a clean start, Daniel found himself surrounded by people who were using. One night, while at his workplace, he found drug paraphernalia that belonged to a co-worker (she died a year later). He finished his shift, walked home, and went to his mom's house, where he had a nervous breakdown. He was desperate to not fall back into addiction and asked his mom to let him go back to school. "And would she support me until I could get on my feet…" he recalls.
Getting Back on His Feet
Daniel had previously attended Santa Monica College: "It was an on-again, off-again thing." He'd studied Pro Tools and got certified, and worked briefly in the music industry. When he returned, after that night at his mom's, he signed up for a Photo 1 class and a communications class. The Communications professor, Darryl Keith-Ogata, noticed that Daniel struggled.
"I'd get my words wrong or not know how to say something correctly," says Daniel. "I'm willing to work, but sometimes it gets really overwhelming." Professor Keith-Ogata came up with a plan to help him. "I would spend time in his class learning, and he gave my mom the study guide book so that I could go over what I'd learnt with my mom. So basically instead of it being, like, a two-hour class—it ended up as a four-hour class. But it worked!"
Daniel also really enjoyed his Photo 1 class so he decided to take the courses required for a Photography major, including Photoshop, Business Practices for Photographers, Lightroom, and various processing and printmaking classes. He looked at the list of recommended electives and saw Photo 13, the introductory news photography/photojournalism class. He signed up and got an email from Professor Gerard Burkhart with the time and location of the beginners' class.
A Lucky Accident
Professor Burkhart had written the wrong time, and Daniel showed up for the advanced class (Photo 14, Photography for Publication).
"Everyone was talking about what they were going to be working on," says Daniel "When they came around to the photographers and began asking who could cover what, someone said, 'Can someone cover the Chinese New Year?'" Daniel raised his hand. "I thought it sounded cool—and so they gave me the assignment even if they didn't know who the heck I was."
After class, Professor Burkhart asked Daniel who he was. When the mix-up was sorted out, Burkhart told him he could attend the advanced class in addition to the introductory one, although he wouldn't receive academic credit for it. "So I went to both, I came to every class because I was falling in love with it."
Burkhart remembers: "There he was, taking assignments that first week that would daunt any intro student, and he was excellent at it. Out of the box, Daniel exhibited an enthusiasm and talent for visual journalism that made him a natural for the business. In short order we figured out he wanted the beginning class, but by then he was a determined contributor to the success of The Corsair."
Daniel would quickly become a vital part of the Corsair newsroom and joined other award-winning student journalists and photographers at the fully student-run newspaper, covering news and events at Santa Monica College and beyond. In his first semester, he happened to be the first photographer on site when Harrison Ford's vintage plane crashed on the Penmar Golf Course (Daniel's shot—a lucky one which involved sticking the camera lens through a hole underneath a fence—got published). The awards and accolades began to come in, including winning second place for the prestigious Student Photographer of the Year award from the Press Photographers Association of Greater Los Angeles (PPAGLA) two years in a row, in 2015 and 2016.
Daniel's "determination and talent," says Professor Burkhart, photojournalism adviser to the Corsair, "revealed a strong leadership quality that became the backbone of the Corsair editorial staff." In Spring 2017, Daniel, along with co-photo editor Marisa Vasquez would "hold the Corsair staff together," guiding the newspaper through a rocky period of transition. By fall 2017—after a lucky meeting with Los Angeles Rams' lead photographer at the PPAGLA awards banquet—Daniel became managing editor at the Corsair while also beginning his gig with the Rams as a team photographer.
The Corsair would become his family in many, many ways. Jose Lopez, former photo editor, sat down with Daniel in the early days, and—when Professor Burkhart wasn't available—taught him how to crop, the right angles, what kind of lenses to use especially for sports photography. (Jose won first-place for PPAGLA Student Photographer of the Year in 2015 and 2016). When Daniel began attending Cocaine Anonymous meetings for his substance addiction, trying for the first time in years to "actually do the program", he found support there—and also in the newsroom.
When he celebrated his first year of sobriety, half of the Corsair staff was at the meeting. "So that was really special, to have one half of my family meet the other side." Today, he has been clean/sober for two years and Daniel admits it is not easy. "I'm not scared to tell people about my challenges. I'm not ashamed of it at all. These past two years have been really, really empowering. So if it's been empowering for me, why not share it? Because…it could potentially help someone else who's going through the same thing."
As his portfolio and connections grew, Daniel also wanted to "pay it forward." He had been helped along the way by so many people, and he wanted to help others. His good intention opened up even more opportunities. Here's only one example: a local sports blog called FI360 News got him credentials to shoot USC basketball games, and Daniel got to meet and sit next to his idol, AP/sports photographer Mark Terrill (Daniel hopes to fill his shoes someday). So Daniel decided he would offer his services for free to Culver City High School, his alma mater, and he shot football games for them. The Culver City Observer noticed his work there, and got him media credentials which allowed Daniel to gain entry into and shoot the Genesis Open at the Riviera Country Club.
Daniel is on track to finish his Associate in Arts (Transfer) in Journalism at SMC and hopes to transfer to either USC; California State University, Northridge; or the Walter Cronkite School of Journalism and Mass Communication at Arizona State University. "So will I get in…?" he says, admitting his grades aren't "great". "I'm gonna keep my dreams big for now. I want more than anything to follow my new found passions. In part because they have become [a reason] to keep fighting for my sobriety. If I get the opportunity to learn at the university of my choice, I won't waste that opportunity."
He wants to finish school to make his mom proud. "She's a retired teacher so she's always had a level of expectation for me," says Daniel. "The more time I have in sobriety…I'm hungry to learn. I wasted so many years in my disease not being productive, and I have a lot of catching up to do with my communication and learning skills."
"Daniel really is the embodiment of what we try to do for students in the Journalism program at SMC," wrote Ashanti Blaize-Hopkins, journalism professor and faculty adviser to the Corsair. "Our goal is to inspire students to enter the field of journalism, arm them with necessary skills and real world experiences in the classroom through The Corsair newspaper and other courses, and then expose them to industry professionals while encouraging them to build relationships that can lead to careers. We couldn't be more proud of Daniel and what he's accomplished, and we can't wait to see what's next for him."
Or, as Professor Burkhart wrote, "In the end he is all you hope for in a student."
* * *