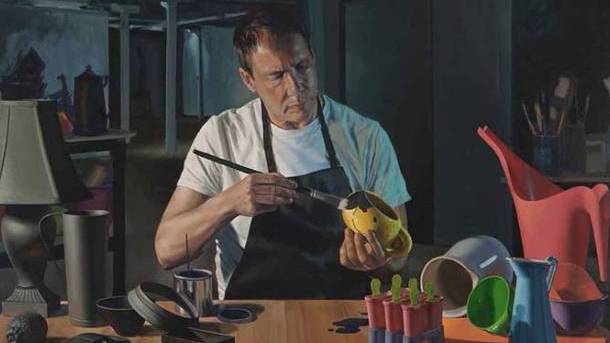 Janelle DeStefano, Associate Professor of Music (Voice), has two brags: she is featured on a new album released recently by Delos Records. A review calls it "music to make you think." You can check out a video (and preview some music!) on YouTube. The song cycle, The Ocean of Forgiveness, was written specifically for Janelle by composer Mark Abel, and recently won an honorable mention from the National Association of Teachers of Singing (NATS). And…Janelle also sang on the LA Phil Chamber Music Series on March 20 at Walt Disney Concert Hall. She performed "Abeja blanca", poetry by Pablo Neruda and music by Dan Welcher.
---
Physical Science professors Jennifer Hsieh and Travis Pecorelli are SO proud to report that they traveled to New Orleans, Louisiana with six SMC Chemistry Club students to attend the 255th American Chemical Society National Meeting. They were recognized with an award—Outstanding Student Chapter—and yet another award for Green Chemistry Practices on March 18. The SMC Chemistry Club was the only California Community College to receive the highest honors of Outstanding Student Chapter, an honor bestowed on only 53 student chapters out of over 1100 student chapters worldwide. Our students also presented their club work at the SciMix poster session alongside over a thousand other student and professional presenters.
---
SMC Art professor Marc Trujillo—and his Cheetos painting—was featured in an article in Damn Magazine, a European culture mag out of Berlin, Belguim, and Barcelona. Marc talks about transforming his "love-hate relationship with American consumer culture" into precise (and ironic) realism paintings. Here's one more reason to celebrate SMC's global impact!
---
Nursing faculty member Tippy Short ran for a worthy cause! She ran with Team World Vision in the Charity Challenge half marathon, which took place along with the LA marathon. World Vision is the largest non-governmental provider of clean water worldwide...Tippy wrote that as a nurse educator she wants to inspire her students to "care locally and globally." At the time of Tippy's submission to Bragging Rights, the Team World Vision participants in the Charity half-marathon and LA marathon raised well over $1 million to provide clean water for an estimated 20,000 people in Africa.
---
Another brag from the Health Sciences department: Eve Adler—a multi-faceted professional—is also a producer for HealthCetera, a project of the George Washington University School of Nursing. Eve just produced a new segment on Pediatric Integrative Therapies in which she interviews an integrative nurse Bess Heliker (RNC, MN, CNS NICU Clinical Nurse Specialist) and Alexandria Cree, a mother of a child who had leukemia and learned some of these therapies to support the health and healing of her child. Listen to Eve Adler's podcast.
---
Media Studies faculty Lynn Dickinson was invited to author a regular column on WritersDigest.com. The website serves 750,000+ professional and aspiring writers/authors. Lynn's first column launched February 12th, with more articles to come soon. Find Lynn Dickinson's site-contributor page. That's an impressive bio!
---
Sofi Khachmanyan, a Fashion instructor, has been working on—and refining—video tutorials on "fashion draping." Students can benefit from this affordable learning tool and the videos are on her website JasmineGstudio.com.
---
The SMC Dance Department participated in the American College Dance Association's Baja Region Festival from Jan. 17-20, which was held at Cal State Dominguez Hills. Jae Lee, Associate Professor of Dance presented one of her newly choreographed contemporary modern pieces "Entangled Somewhere… (2017)" as part of the adjudicated concerts and her piece was selected to be performed in the gala concert, and was also the first alternate choice for the national festival to be held at the Kennedy Center for the Performing Arts in Washington, D.C. The dance was performed by proud SMC dance majors Elmer Dias, Holly Diehl, Dario Gullotta, Karlo Ramirez, Christopher Ross, and Ariel Scott.
---
The Baja Conference adjudicators Victor Alexander, Wendy Perron, and Edisa Weeks described the strength of Professor Lee's work in the following way: "In this kinetically exciting piece, six dancers grab, hold, and push each other with relentless speed and precision. The trust required by the risky, razor-sharp timing is breathtaking. Providing relief from the hyper-aggressive energy are suspended lifts and hovering jumps." Wow.
---
Associate Professor of Biology Dr. Zorica Scuric was one of the authors of a paper published in npj Breast Cancer, an open-access research journal. Dr. Scuric and her research counterparts from UCLA reported on the results of their research, in which they tested markers of biological aging and inflammation in blood samples taken from 94 women three to six years after their initial treatment for stage 0–IIIA breast cancer, and found that some breast cancer survivors may be susceptible to enhanced aging due to long-lasting biological effects of radiation and/or chemotherapy. Read the Dr. Scuric research paper.
---
Mike Tuitasi, SMC Vice President of Student Affairs; Reggie Ellis, Athletic Director; and Counselor Dr. Paul Jimenez teamed up with El Camino College and East Los Angeles College to present at the Association of California Community College Administrators (ACCCA) on something they have first-hand experience with: higher education student support systems for men of color. They talked about SMC's programs like the Hombre to Hombre/Brother to Brother monthly meetings, Men of Color mentoring, and Brother to Brother mentoring which is a collaborative project with John Adams Middle School.
---
Another brag from Dr. Paul Jimenez: SMC's Adelante and Black Collegians have been offering a seasoned math tutoring program, along with a newly implemented English & writing tutoring program. Students can get help on pre-college courses, such as Math 81, to higher level courses like Math 10. The English tutor can similarly provide assistance for ESL, English 2, writing assignments, lab reports, personal statements, and more.
---
Dr. Dione "Dee Dee" Carter—who's the Dean of Noncredit & External Programs—has a couple professional brags: she and the SMC noncredit team (Dr. Laura Manyweather, Lizbeth "Liz" Koenig, Audra Wells, Nate Donahue, Saman "Sam Mehrazar, Irena Zugic, Alice Meyering, and Dr. Scott Silverman) presented on noncredit vocational and students services pathways at the Association of Community and Continuing (Noncredit) Education Annual Conference.
---
And, in collaboration with the Santa Monica Regional Consortium for Adult Education, an AB 104: Adult Education Block Grant initiative, Dr. Carter is proud to announce the 2nd annual Community and Business Partners' event scheduled for April 25 on the Santa Monica Pier! Event details in flyer featured in the slideshow.
---
Finally, a personal brag: Dr. Carter presented her dissertation "Hip-Hop Culture and Critically Conscious Non-Collegian Black Men,'' at the 11th Annual African American Male Education and Network Development (A2MEND) Conference on March 1, 2018.
---
Starr Goode's book Sheela na gig, the Dark Goddess of Sacred Power, just won the prestigious Sarasvati Award from the Association of Women and Mythology. She is thrilled! More details about the book and the Sarasvati award.
---
SMC was represented at the Third International Conference on Heritage/Community Languages, sponsored by the National Heritage Language Resource Center at UCLA (Feb. 15-16) by Professor of Spanish Alejandro Lee who organized and chaired the panel "Spanish Heritage Language Education at Community Colleges in the Greater Los Angeles Area," during which he and SMC colleague Lourdes Arévalo presented on "Teaching Spanish as a Heritage Language at Santa Monica College." Professor Lee also served as a panelist for the session "Implementing a Heritage Language Program: Lessons from the Trenches."
---
Dr. Barbara Mendoza, art historian, Egyptologist and Art History instructor in the Art Department, has recently published a manuscript for ABC-Clio/Greenwood (Oct. 2017) entitled Artifacts from Ancient Egypt, as part of their Daily Life through Artifacts series. Her book's aim is to help community college students research actual ancient Egyptian artifacts.
---
More publication news! Steve Paik, Physics instructor, published an article called "Teaching renormalization, scaling, and universality with an example from quantum mechanics" in J. Phys. Commun. 2 015016 (2018). And we can all check out the Steve Paik open-access paper here.
* * *