Zooming Forward in Studio Arts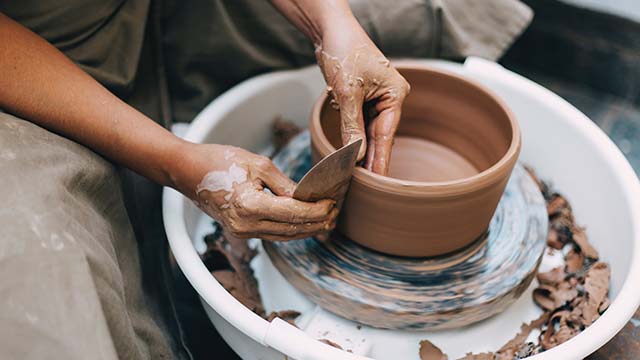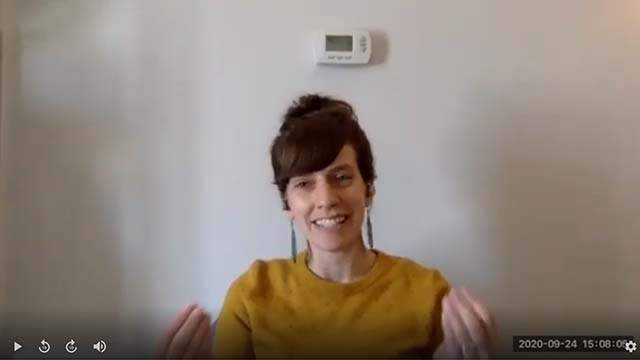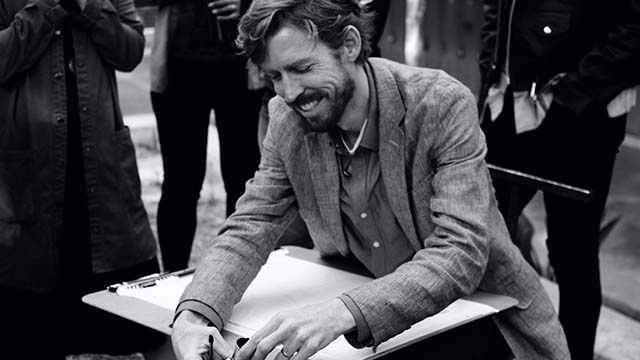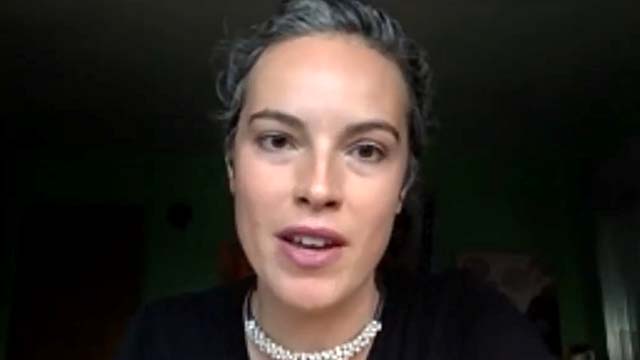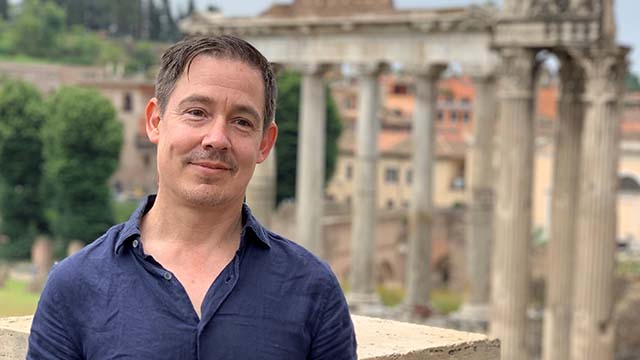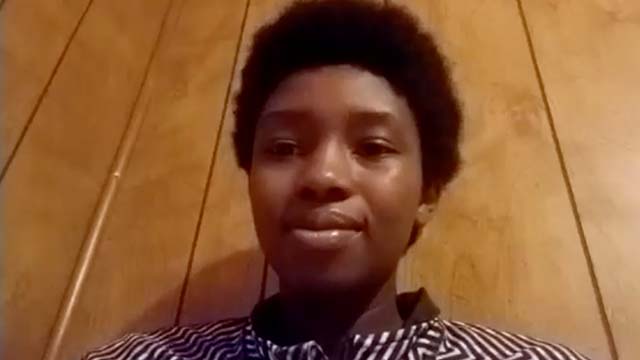 In the early days of the COVID-19 lockdown, SMC's faculty had to pivot overnight to the strange new world of online-only teaching. Perhaps no instructors were more hamstrung by social-distancing requirements than those in the studio arts. The tactile nature of their disciplines—charcoal on paper, hands in clay, brush on canvas—made remote instruction especially burdensome.
Some adapted fast. Leah Gonzales, Amy Williams, Marc Trujillo and Carlson Hatton proved particularly nimble. According to art department chair Walter Meyer, these four faculty are receiving rave reviews from their students.
SMC in Focus caught up with these faculty innovators and a few of their students to learn what they're doing differently.
Rave Reviews
"Miss Leah is amazing," says part-time student Ali Reedy, referring to Leah Gonzales, her beginning ceramics instructor. "She gives us tons of resources. She creates her own videos. She brings in other art teachers. She invites us to participate in ceramics web events. It feels like a community. How amazing is that—to have that communal spirit when you're online?"
Krista Smith-George is impressed with the resourcefulness of her SMC art instructor, Marc Trujillo. The third-year studio art major is currently taking his advanced figure drawing class, (Art 21B
"Now that we can't actually see a live figure, he finds resources on Vimeo that give us a similar experience. I didn't know anything about that, so I thought it was really helpful," says Krista, who will graduate in June. An aspiring animator, she's in the process of submitting her portfolio to transfer institutions, with Laguna College of Art and Design topping her list.


Parker Smith-West really likes the instructional videos that Carlson Hatton makes for his classes, which may explain why she keeps coming back for more. A second-year studio art major who's eyeing a career in book and magazine illustration, Parker is currently taking two courses with Carlson: 3-D design and advanced drawing. Last semester, she was in his oil painting class.
Rave reviews notwithstanding, the transition to remote teaching hasn't been easy for these popular instructors. Six months ago, Marc barely knew his way around Canvas, the course management system that supports online learning and teaching at SMC, including grade posting and student assignment uploads.
"I had to learn how to use it fast," says the longtime SMC instructor, who currently teaches four classes in figure painting and figure drawing.
Of course, he needed to become proficient in Zoom hosting, and he has since integrated the digital illustration app Procreate into class sessions. While it's no substitute for peering over a student's shoulder, the technology lets Marc jot notes alongside a student's work-in-progress or markup a digital copy without ever touching the piece.
Self-Taught Filmmakers
After mastering these essential tools of remote teaching, Marc moved on to iMovie. "I hadn't really edited movies before," he says. "I had to learned how to shoot, how to edit, and how to get verified so I could post videos on YouTube."
Today he seamlessly works effects like time-lapse and voice-overs into his demos. These short videos, meant to be viewed at students' convenience, let Marc present basic skills in digestible chunks that anticipate "the questions I usually get, and the mistakes I usually see," he says. That leaves more classroom time for portfolio critiques, deeper conversations about art theory and stimulating group activities, such as virtual museum visits.
Over the summer, Marc set up a fairly sophisticated videographer's workshop at his home in Van Nuys.
So did Carlson, who teaches beginning and intermediate drawing, painting and 3D design.
"Pretty much all I do these days is make and edit videos," says Carlson, only half-jokingly. "My art practice has turned into a video-generating practice. I have tripods hanging on my ceiling, hanging off my walls, and multiple cameras to switch from. It's feeling very control room-like behind my computer." Lately, he's been watching seasoned vloggers on YouTube to learn best-practices in lighting and sound.
For each video—and he produces many for the six SMC art courses he teaches this term—Carlson reconfigures his studio setup, moving cameras, microphones, lights and work surfaces as needed. He installed soundproofing in his Silver Lake home so he and his wife, a psychologist working for the VA, can simultaneously host Zoom sessions and edit video in adjacent rooms.
"The amount of work this involves—to do it halfway decently—is so much more than in-person teaching," he says, "and it has also been really expensive."
Recently Carlson upgraded his home wi-fi to improve the reliability of his internet connections, and he invested in external microphones and more computing power for video processing and storage.
The Potter's Craft
To support her beginning ceramics classes, Amy Williams has been making instructional videos of her own, emphasizing techniques students can easily try at home, such as stenciling and sgraffito. Teaching the potter's craft remotely is especially hard because it involves messy materials and heavy equipment. SMC's art department has stepped up to fill the breach: it supplies free bags of clay to students, loans out portable potter's wheels and has devised a campus drop-off system for bisque firings.
Amy—who lives in Yorba Linda with her husband, a UCLA doctoral student—takes the pandemic hurdles in stride, finding upsides to grappling with new challenges.
"It's a great opportunity to really interrogate your pedagogy and your content," she says.
Faced with the prospect of introducing ceramics to novices who may never before have handled clay, she responded with a series of short videos covering every contingency: "Here's how you interact with this stuff. These are the tools you need to use. These are the drying stages. Remember to close your bag so it doesn't dry out," she says, rattling off some of the topics.
Keeping Them Connected
Breaking down social barriers is a high priority for Leah Gonzales, who teaches both beginning ceramics and 3D design. In addition to virtual office hours, she periodically holds mandatory 15-minute one-on-one meetings with each student. She bristles at teaching to "a sea of black squares"—when her students turn off their video feeds. But she's mindful that remote learning is exhausting and takes an emotional toll.
"It's definitely a love-hate relationship with Zooming," she says. "So I try to be creative with getting people to not feel like they're alone, like a psychopath, on their bedroom floor covered in clay." One strategy: pairing people on projects. For a recent assignment, Leah had each student build a clay vessel based on their partner's written description of an object in their home.
These days, "home" can be anywhere in the world. Marc has students attending from Rome and Paris. Carlson has ones rolling out of bed at 1:30 am to Zoom in from Asia. Leah has several students in the Bay Area. She teaches her courses from Colorado Springs, having moved in with her parents to help look after her ailing mother, at high risk for coronavirus complications.
The pandemic has pulled the brakes on SMC faculty-artists' careers, as shows are canceled, and galleries remain closed. The demands of online teaching also cut into their creative output. "In those rare moments where I get to be in my studio, I find that making my own work has gotten harder," Carlson says.
Student Initiative
The changes have forced students to improvise. Ali's small apartment now doubles as a potter's studio.
"I bought two giant tarps at Target to cover my bed and my floor," says the 22-year-old from Venice. An old styrofoam box lined with plastic works as her clay bucket; an empty shampoo bottle is her rolling pin. The remote learning experience, she says, "forces me to be more independent. It's all really cool. I'm enjoying just the adventure of it."
It turns out remote learning has unexpected upsides for students. Chat rooms and message boards provide great opportunities for peer feedback.
"A lot of students in my classes leave really good comments on discussion boards," says Parker.
Shopping for art supplies has actually become easier, she notes. Many SMC faculty set up pre-assembled "art kits" for their courses.
"They're usually a good price," Parker notes, "and students can go buy them at whatever art store the professor chooses." Or through the Student Store, which now accepts book vouchers to cover art supplies.
Many of the improvements that the online-only environment has imposed will stick around after the pandemic fades. Certainly the library of faculty-made YouTube videos will continue to grow and get views.
In some cases, the new reality is already changing students' lives for the better.
Look at Parker. Studying remotely from the safety of her family home has emboldened her to enroll in an evening class—something "I probably would have not done during an in-class semester," she says. "But since I'm home, I don't need to figure out commuting or be afraid to walk home at night."
Look at Ali. A part-time student now in her fourth year and working toward an AA in early childhood development, she currently pod-teaches a handful of youngsters in the Palms neighborhood. She also moonlights as a line-chef at Cava. But art has always been a side interest, and her two courses with Leah have given Ali the courage to reimagine her future. Last semester, she took beginning drawing. This term, she is enrolled in Leah's beginning ceramics class, Art 52A.
"Miss Leah has given me faith in myself," Ali says. "She's inspired me to become an art teacher. She makes it feel possible. Her giving me that is priceless.
* * *
SMC In Focus Volume VI, Issue 4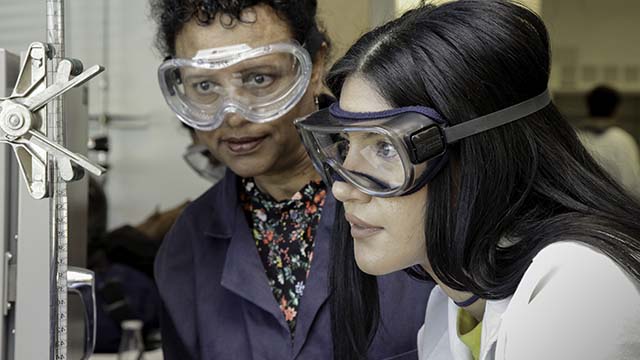 Lab Results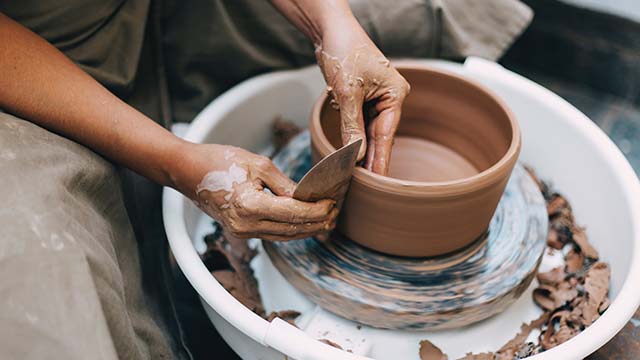 Zooming Forward in Studio Arts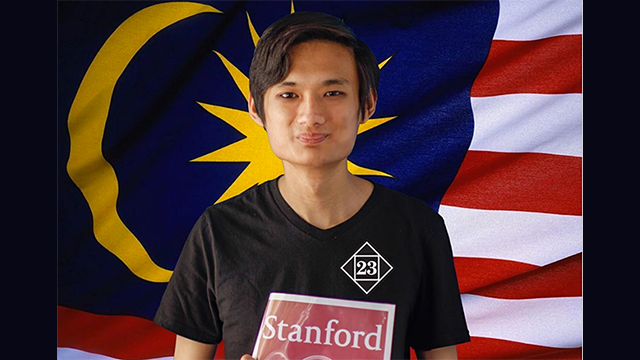 He's Going to Stanford!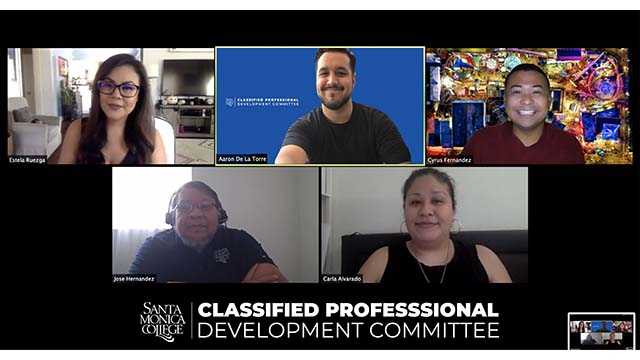 Classified Information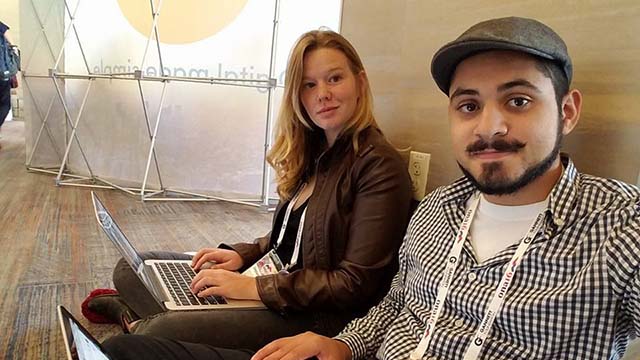 Bragging Rights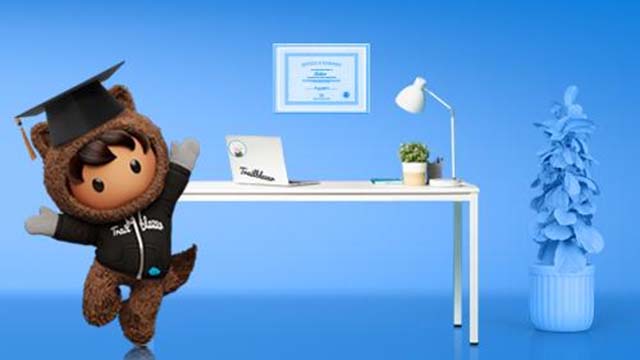 Force for Success