We are in what has been called the "fourth industrial revolution," with commerce driven by rapid evolutions in digital technologies and new patterns of consumer behavior accelerated by the lockdowns and physical distancing necessitated by COVID-19.


But long before the pandemic, Santa Monica College was developing new courses to prepare students for success in building and maintaining customer relationships during times of disruption—whether due to groundbreaking tech innovations or the commercial upheaval wrought by a contagious virus.


SMC and UCLA Extension joined industry leader Salesforce this fall with courses using Trailhead, Salesforce's free online learning platform, to teach students key skills for in-demand customer relationship management (CRM) jobs.


"There's clearly a tremendous market for this training," says Sal Veas, SMC Business Department chair. "Getting your feet into the ecosystem of Salesforce definitely puts you at an advantage in searching for a job. The beauty for students is that Salesforce is the dominant player in the CRM world."


While UCLA is incorporating the platform into existing classes, SMC created a new course, Business 36A, Customer Service in the Digital Age. It covers the strategies, principles and techniques for optimal customer service in today's business environment—while anticipating tomorrow's. [Editor's Note: The Computer Science & Information Systems Department is also teaching the Salesforce platform in two courses, Computer Science 77A and Computer Science 77B].


"There is growing demand for professionals with Salesforce expertise," says Nicole Granucci, Salesforce senior director of product marketing. "Our Service Cloud customers struggle to find top diverse talent with credentialed soft skills, business acumen and Salesforce skills. In partnering with SMC, we have created a solution for our customers and our global community."


"It's been well-documented that you don't always need a four-year degree to attain skills that are in demand," says Sasha King, SMC's director of business development. "Salesforce skills will get you in the door."
All Channels Open
Business 36A emphasizes omni-channel service, integrating every way in which buyers and sellers can stay in contact—from email, phone and live chat to social media, texting and beyond. Since customers can jump back and forth among these many options, the experience should be seamless.


"The need for people skilled in customer service doesn't disappear because of the use of bots or artificial intelligence," notes Sal, who teaches and helped develop the online course, which launched Oct. 26. "It is about human contact. Bots or AI should be tools to help businesses do a better job of serving customers."


The partnership also helps fulfill a societal need. "Together, we have unlocked access to lasting customer service careers for underserved communities and people displaced by COVID-19," Nicole says.
Out of the Amazon
Business 36A arose from SMC's partnership with another industry giant—Amazon Web Services—to meet the needs for highly skilled professionals in the digital economy. After working with Amazon to establish SMC's Cloud Computing Certificate, SMC Dean of Academic Affairs Patricia Ramos and Sasha attended a gathering held by the company.


Serendipitously, Salesforce was holding a Dreamforce higher education meeting at the same time. "Patricia texted me, and we got to work," Sal recalls.


He then teamed with Howard Stahl, chair of Computer Science Information Systems, who had been instrumental in launching the Amazon Web Services collaboration. "Howard moved really quickly, because, after Amazon, he had a template for how to achieve this," Sal says.


Two years later, the plan became a reality.
Gamification
As nearly all companies rely on customer service in some way, Business 36A students will build valuable experience applicable to a range of businesses.


Business 36A uses Salesforce's free, online learning platform, dubbed Trailhead. Sal admires the platform's ability to combine recorded lectures with Salesforce's own library of educational content that can be accessed whenever students want. Trailhead also enables Sal to engage the class in problem-solving exercises. This gamification—applying gaming techniques to online learning—ensures student engagement.


Sal admits that he got hooked on the game-like aspects when he took part in Trailhead's custom learning paths—called "trailmixes"—before developing the course. "I got sucked into it," he says. "I wanted that next badge." While the virtual challenges are enjoyable, they build practical skills. Awardees can even list their badges of achievement on their Salesforce profiles and LinkedIn pages.
A, B and C
Business 36A blends theory with real-world practice, as students hear from industry experts and conduct projects individually and in teams. "Our guest speakers will be sharing their hard-won experience from the trenches," he says. "That will make it even more valuable for students."

The department already offers two rigorous, noncredit customer service classes. "This is a natural extension from those," Sal adds.


No prerequisites are needed for Business 36A, making the class ideal for current students as well as busy professionals wanting a career boost. Sal expects the curriculum to serve as a model for other colleges in California and across the nation to follow.


SMC also plans to develop two follow-up courses: Business 36B, Customer Obsessed Considerations in Service Management, and Business 36C, Contemporary Skills for the Service Manager. "By the time we get to 36C, students will qualify by Saleforce's 'superbadge'—the highest level before getting official certification from the company."


The course and materials are robust, he adds, but so is the need. Salesforce and its partners are expected to add 4.2 million new jobs to the global economy by 2024. Many of these, Nicole notes, will pay six-figure salaries.


"The future is now," Sal says. "We're addressing the skills gap to not only help students build successful careers today, but also anticipating what employers will need in the next three to five years. And we're doing it with the industry leaders who oversee the hiring."
* * *
SMC In Focus Volume VI, Issue 4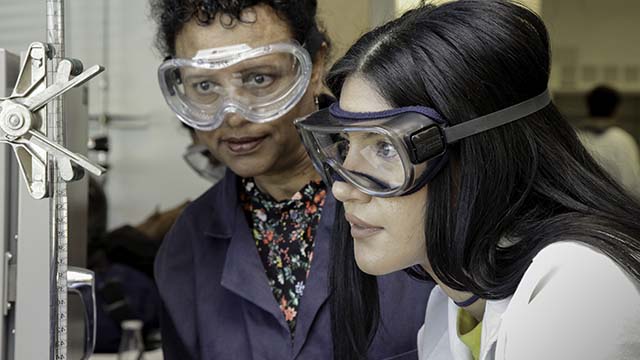 Lab Results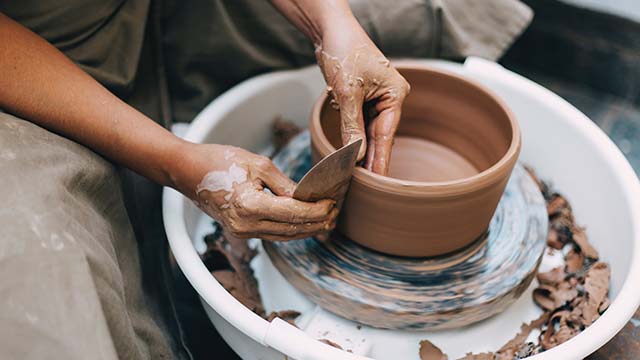 Zooming Forward in Studio Arts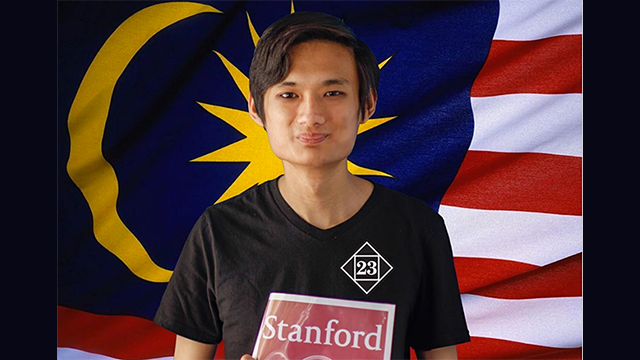 He's Going to Stanford!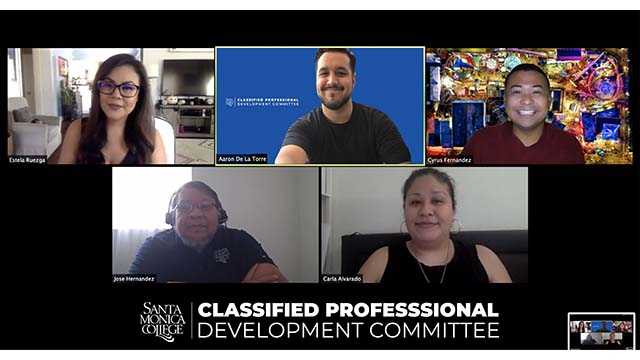 Classified Information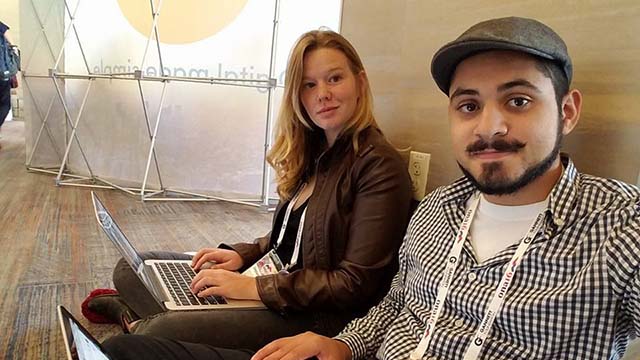 Bragging Rights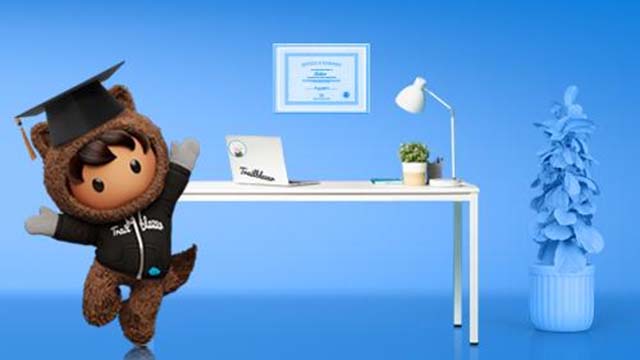 Force for Success