While all students at Santa Monica College hunger for knowledge, statistics show that all too many hunger full stop. Even before COVID-19 devastated lives and the economy, more than half of SMC students reported bouts of food insecurity—which means a lack of consistent access to enough nutrition for an active, healthy life.
Joshua Elizondo is among those students. After coming of age in Michigan's foster care system, he journeyed to California to work as an actor and entertainer. He endured homelessness for a period early in his studies at SMC, where he has been enrolled since fall 2017. "I was living out of my car, sleeping across the street from SMC and using the school facilities right before my swim class to take a shower," he says.
Even after he secured several part-time jobs and a place to live, he sometimes struggled with food insecurity and took advantage of Santa Monica College Foundation's Meal Project, launched in February 2020 to provide nutritious meals to students in need. Then the pandemic struck, and the lockdowns cut Joshua's income in half.
"It drained my entire savings—including what I had set aside for college," says Joshua, who is SMC student trustee and expects to transfer next year to pursue a bachelor's in diplomacy and world affairs. Fortunately, the income he retained was from his work as a live-in nanny, so he didn't have to deal with housing insecurity on top of food insecurity.
Identifying Need
When the coronavirus forced SMC to move classes online and close the campus, SMC Foundation launched a $2 million fundraising campaign to expand the Meal Project. Since the onset of the campus shutdown, nutritious food support now includes a weekly drive-thru food pantry offering bags of fresh groceries in addition to delivering seven meals a week in partnership with Everytable, a business devoted to healthy, fresh and affordable dishes. Another component is urgent access, enabling students in immediate need to be connected with participating restaurants for a free meal through a text-alert system made possible by the technology incubator Not Impossible Labs.
"I'm very grateful for those meals," Joshua says. "They've been a steady source of nutrition throughout the pandemic."
To identify students in need, SMC Foundation worked with the college's Emeritus Program for older adults as well as the Latino Center, Black Collegians/Umoja Community, the Center for Students with Disability, the DREAM program for undocumented students, Veterans Success Center and Guardian Scholars—which aids SMC students who, like Joshua, were foster youths.
Fellow Guardian Scholar Jennifer Jones was thrown out of work completely by the pandemic. "I worked at the Equinox gym in Marina del Rey and lost my job when they shut down," she says. Fortunately, she is able to draw unemployment.
Jennifer, who studies dance, lives with her sister in Gardena. She used the Meal Project's food-delivery service during the spring semester.
"I really liked it, because you got very nutritious meals that were free," she says. The food is also fresh and of high quality, Jennifer adds, which makes it an important alternative to the markets in her neighborhood, where, she notes politely, "the produce isn't that great. I have to go to another area to get better produce."
The year has been rough for Jennifer and many other SMC students, and she had to drop out this fall. "My wi-fi is just really unpredictable, and it's hard to dance if the computer freezes," she says. "I just became really anxious, and it got to the point where I was becoming a little depressed. So, I took off the fall semester to get my mental health together. I plan on returning in the spring with a full load and a new mindset, ready to dance again."
Paying It Forward
The Guardian Scholars program has been especially supportive, Jennifer says. "The counselors are really great. When I was dropping classes and felt horrible, like I was messing up, one coached me through it," she recalls. "He said, 'You can just come back next semester.' I really needed that."
"I think the most challenging aspect for me, as a former foster youth, is not having any family to rely on or any financial security net," Joshua says. But then he, Jennifer and every student at the college are part of the SMC family.
Joshua repays such generosity through a nonprofit he started called the Foster Bunch, which unites young entertainers to advocate for foster children. "When the SMC food pantry provided Thanksgiving meals, I was able to deliver some to the foster youth I work with in the community," he says.
"To my knowledge, no other college is providing a food security program as far-reaching and multifaceted as this," says SMC Foundation President Lizzy Moore. "Our students are hardworking, and we want to do everything we can to help them achieve their goals. This includes making sure they can meet their most basic needs. And I can't think of anything more essential than balanced nutrition."
For more information or to support the SMC Foundation Meal Project, visit https://give.classy.org/smcfoundation.
* * *
SMC in Focus Volume VI, Issue 5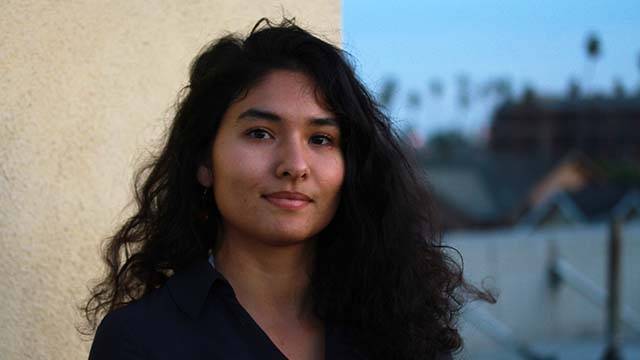 The Face of Mental Health at SMC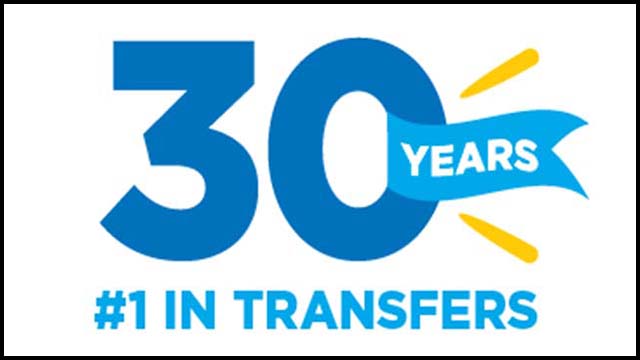 What Makes a 30-Year Success Story?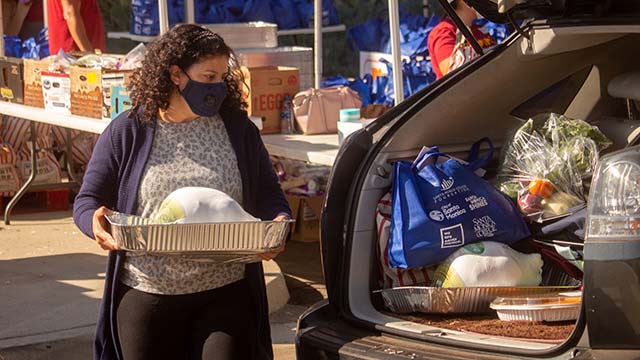 Food for Thought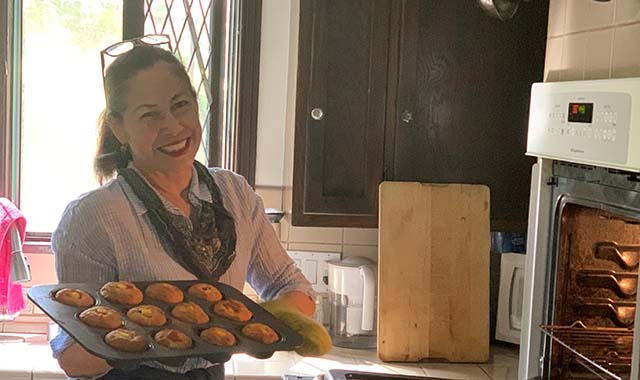 Baked from the Heart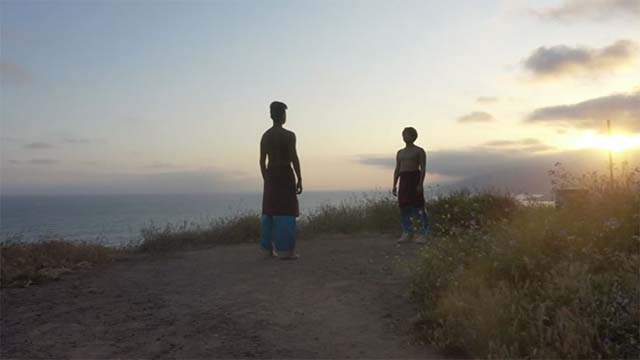 Bragging Rights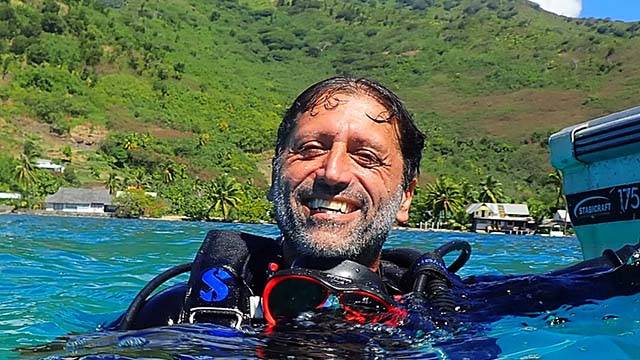 The Teacher Who Loved the Sea