The Face of Mental Health at SMC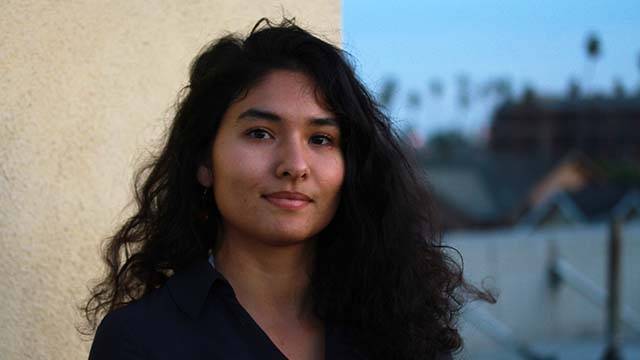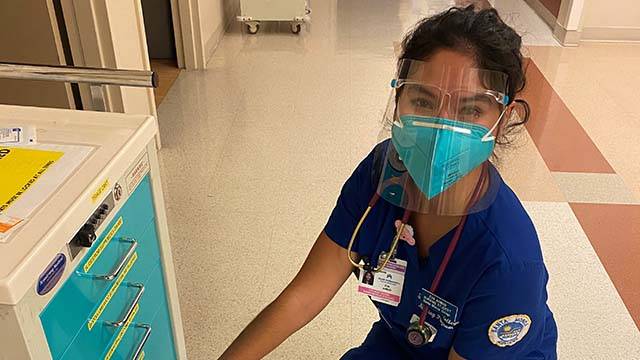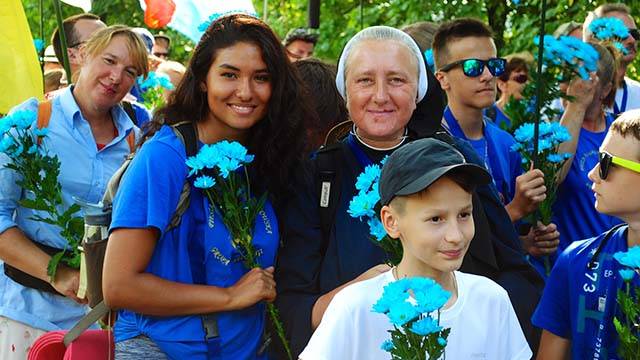 There's a name for years like 2020: annus horribilis.

For nursing student Eva Ahmad, the disastrous year delivered three gut punches: between April and June, she lost three family members to the coronavirus outbreak in New York City. Far from home, she had no chance to say goodbye and, with finals looming, no time to grieve.
"It hit me pretty hard," Eva recalls.
By May, she knew she needed counseling. "But it's tough to remember to take care of yourself when you're in school and learning how to take care of other people," she says. At the time, Eva was also working as a full-time caregiver at a residential facility for seniors with advanced dementia, interning in patient support at UCLA Health-Santa Monica Medical Center, and volunteering at a food bank in her Koreatown neighborhood.
Connecting with SMC-based licensed therapist Marianna Oganesyan felt like finding a lifeboat in a shipwreck.
"Marianna is super flexible, willing to work with our schedules," Eva says. "And to offer up free sessions to students—that's amazing! Therapy is expensive. Outside of SMC, it's like a $100 a session."
Getting the Word Out
Marianna is SMC's satellite campus therapist. Hired in 2019, she rotates between the Bundy (Tuesdays), Center for Media and Design (Wednesdays) and Performing Arts (Thursdays) locations. Previously, those campuses had no on-site mental health support, which was a problem.
"If you're a nursing student, you're on the Bundy campus five days a week. You might never come to the main campus," notes Susan Fila, associate dean with the Center for Wellness and Wellbeing. "Marianna is exactly what the satellite campuses needed."
When SMC instruction went fully remote in mid-March, Marianna was still relatively new, however, and few satellite campus students knew of her existence. Surveys show in general only half of SMC's 30,000 students know about the mental health services available to them.
Among other things, that mandatory $26 health fee covers short-term counseling with SMC's eight staff therapists. For Corsairs needing longer-term treatment or psychiatric care, the college contracts with Los Angeles County Department of Mental Health to deliver services through 15 local agencies. These community providers send dozens of psychotherapists a week to SMC. Since the pandemic, sessions have continued as usual via telehealth.
But how to get the word out? Therapy requests had actually declined over the summer, though hotline calls had spiked.
Susan decided to try a student-to-student direct appeal. On the lookout for an empathetic spokesperson—someone who could be "the face of mental health at SMC"—she asked her therapists for leads. Marianna immediately thought of Eva.
The result is a short video distributed on social media platforms ahead of Thanksgiving. In the 2:30 minute spot, Eva speaks directly to Corsairs.
"Hey, how are you?" she asks, genuine concern in her voice and facial expression. "This has been a really, really, really difficult year," she continues, gazing straight into the camera. "I want you to know that it's really OK to not feel OK right now. And it's also really okay to ask for help. My name's Eva. I'm also a student here at Santa Monica College." The video ends with a quick demo of how to make a therapy appointment from SMC's Health and Wellbeing website.
Eva's spot is the second in a four-part social media campaign. The first, also featuring Eva as spokesperson, gives an overview of SMC mental health services. The next video will be directed at faculty, suggesting ways to support students who appear to be struggling emotionally. A final spot will highlight new tech support services, such as the Chromebook loan program, available to students under the campus shutdown.
All About Eva
"Eva was just absolutely perfect," says Susan, of her designated posterchild. "It's wonderful for a nursing student to care so much about mental health."
Indeed, as incoming president of the Student Nursing Association, Eva says she'll give top priority to advancing emotional wellbeing during her spring 2021 term of office. In the fall, she encouraged many nursing students to seek counseling and organized two online workshops led by Marianna.
"A lot of them feel lost," Eva says, of SMC's roughly 150 nursing majors. "People reached out to me to say they didn't know if they could continue studying online while their kids were at home. It seemed impossible to them."
The program primarily attracts non-traditional students making a career change. Most have full-time jobs. Many have children. Some, including Eva, are concurrently enrolled in bachelor- or master-level nursing programs through other institutions.
Eva saw her own cohort of 10 rattled when their surgical rotation at St. John's Medical Center abruptly ended in mid-March. "We all wondered: 'How are we going to practice these skills if we're not going to see the inside of a hospital again for the rest of the year?'"
It was reassuring to be back on rotation at Kaiser Permanente South Bay's maternity ward, where Eva and her classmates were training 12 hours a week through November and December.
Choosing RN over MD
Like many of her peers, Eva came to nursing by detour.
Born and raised in Brooklyn, she is the first in her family to graduate high school, let alone attend college. The child of a cabbie and a house cleaner, she grew up straddling two cultures–learning flawless Polish from her immigrant mother while sharing a roof with several of her Pakistani dad's relatives. She mostly attended mass, but was active in both Catholic and Muslim student groups.
A science whiz, she matriculated from Brooklyn Tech, one of New York's elite specialized high schools, and was admitted on full scholarship to Brandeis University. Eva embarked on the pre-med track, even though she sensed early on that medical school wasn't in her future.
She saw as a hospital volunteer that "doctors barely know the names of their patients. They're in and out. I really wanted to be at the bedside." After finishing dual degrees in biophysics and biology at Brandeis, Eva applied for a public health research grant that took her to University of Cape Town in 2017. Her experiences in South Africa sealed her decision to become a nurse.
"I came to love and respect nurses so much. I think it's one of the most beautiful professions," Eva says.
Moving to Southern California with her longtime boyfriend, a musician from Lancaster, Pennsylvania, Eva took a job at a skilled nursing facility and enrolled in SMC's Nursing Program.
Come June, she'll graduate with her associate's degree. She's concurrently pursuing an online master of science in nursing degree through Grand Canyon University, which she'll complete next December. Down the road, she thinks she may pursue nurse practitioner training.
Susan expects big things in Eva's future.
"She's going to be phenomenal in the world of health care, and I'm excited to see where she lands," says the associate dean, herself a licensed clinical social worker with a PhD in social welfare.
"Eva's advocacy will lend itself to leadership opportunities," Susan predicts. "Her approach with patients will be holistic. She understands the importance of integrated care. The brain is part of the body; they're interconnected. Eva just gets that."
* * *
SMC in Focus Volume VI, Issue 5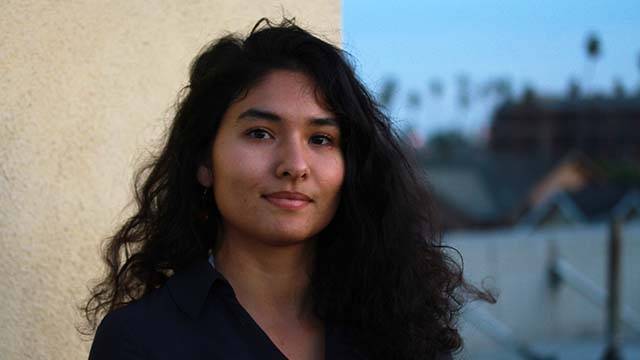 The Face of Mental Health at SMC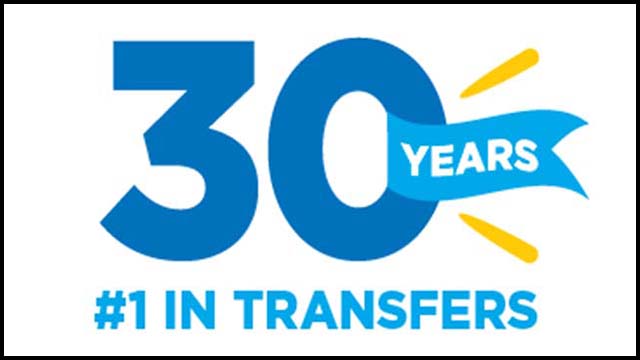 What Makes a 30-Year Success Story?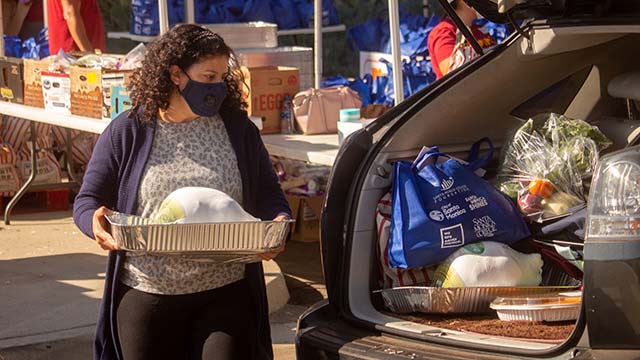 Food for Thought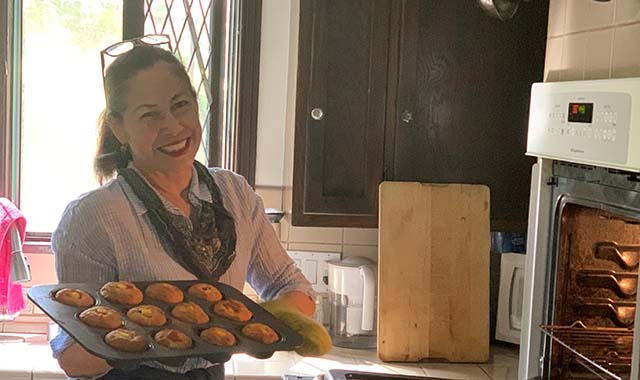 Baked from the Heart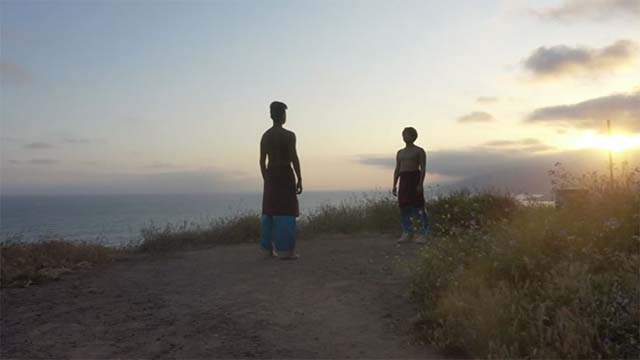 Bragging Rights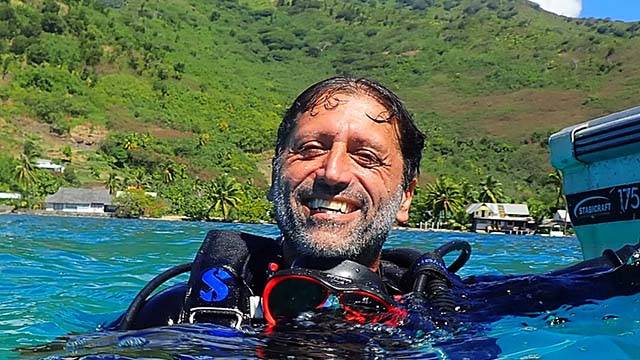 The Teacher Who Loved the Sea