Marina Drasnin carefully removes her latest batch of handcrafted cookies from the oven. They could be chocolate chip—with or without oatmeal or toffee—brownie, pumpkin spice for the holidays or any of a number of other varieties. After they cool, she wraps each one and adds a colorful drawing and uplifting greeting.

Both the cookies and the messages are sure to find grateful recipients after she and her son make their weekly delivery to the Santa Monica College Drive-Thru Food Pantry.

"We've written a lot of messages like 'thinking of you,' 'hang in there,' 'peace' and 'love'" on the packages, Marina says. She might not know the SMC students or SMC employees who volunteer and will ultimately enjoy the individually wrapped goodies, yet she feels a sense of community with them—especially during this trying time.

Since shortly after the COVID-19 pandemic began, Marina has dropped off nearly 200 cookies a week to the pantry. The project began when a Facebook post of her baking inspired longtime friend and Santa Monica College Foundation President Lizzy Moore to ask if Marina would volunteer to add some home-baked cheer to the nourishing offerings that ease food insecurity among SMC students. Marina immediately agreed.
Creating Beauty
"I've known Marina since our kids were little—and they've now graduated from college," says Lizzy, who also serves as SMC dean of Institutional Advancement. "She has a generous spirit and an artistic soul."

"I'm the daughter of two architects and one of five children who all grew up to work in the arts or architecture," Marina says. "So it's just in my DNA, I guess, to be creative. I do whatever I can to create my own world and make it beautiful."

A painter, designer and photographer, Marina started off as a professional figure skater and worked as a soloist with Holiday on Ice Europe. "I always say that I used to draw with my feet," she says, "but now I draw with my hands and camera."

Returning to the states, she taught skating while earning her bachelor of fine arts at Tufts University. She then studied at the Boston Museum of Fine Arts School before returning to Europe to attend the Sorbonne in Paris. "I've traveled and lived around the world, but I came back to Santa Monica," Marina says of the city she regards as her true home.

Cookie Brigade
Marina has since been joined in the enterprise by fellow bakers and cookie-bag artists in stocking the food pantry with freshly baked treats. "When people heard about what I was doing, they wanted to join in," she says. "My neighbor across the street started baking with her sons. And then some friends in other parts of my life started contributing. It just kind of went from there."

Since quality control is important, "of course we were tasting the cookies," Marina quips.

Even as the custom-baked and designed deliveries grow, none of the bakers feels any pressure. Instead, the enterprise is driven by the joy of giving and helping others. "It's as much for myself and everyone who has contributed as it is for those receiving, because we all feel a little helpless in this moment and want to do whatever we can for the greater good," Marina says. "Maybe this is not a lot, but it's a little something."

As the cheer provided by this "little something" spreads through the community, Lizzy passes on signs of people's gratitude. "Lizzy has been wonderful. She actually took a picture of a little kid in a car seat with a big smile, holding a cookie," Marina says.

Marina, too, is thankful. "It's really just a gratitude gesture and a payback for all the loveliness that people have given to me in my life," she says of her philanthropy. "I'm just happy to get involved and be on the good side of what's going on in the world."
* * *
SMC in Focus Volume VI, Issue 5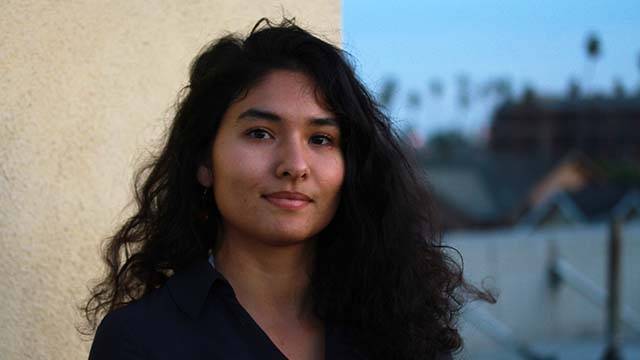 The Face of Mental Health at SMC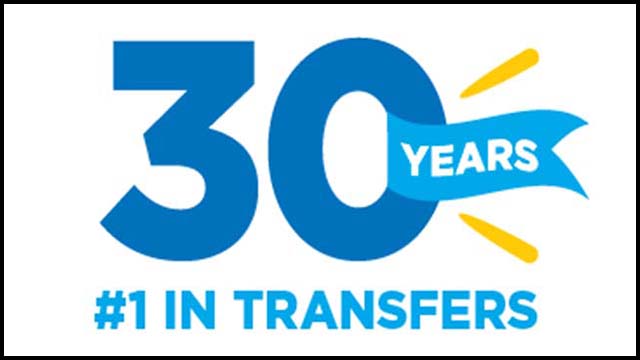 What Makes a 30-Year Success Story?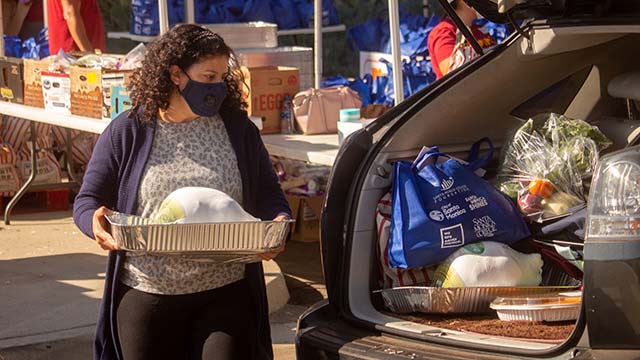 Food for Thought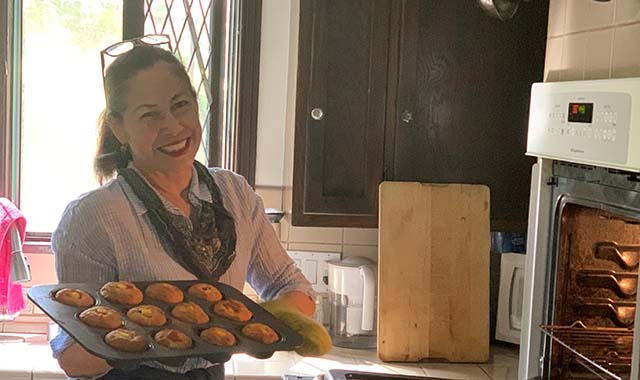 Baked from the Heart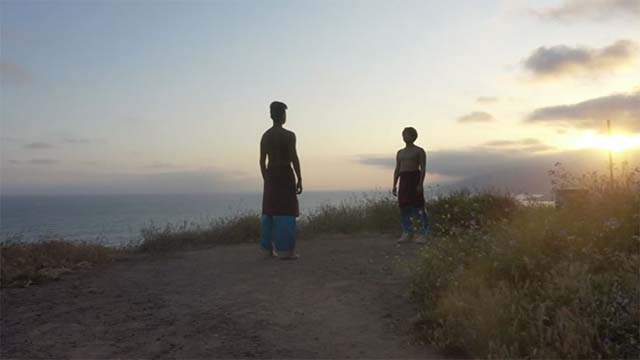 Bragging Rights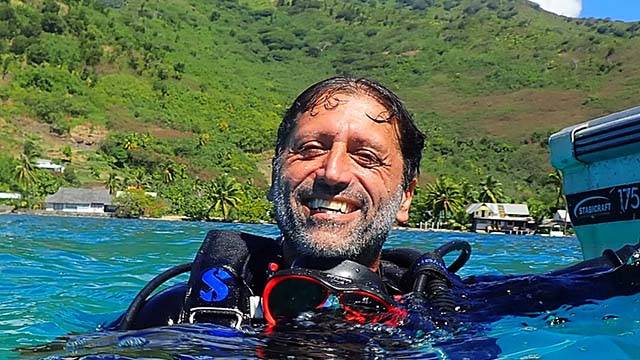 The Teacher Who Loved the Sea