"Ink," the latest short film by Santa Monica College student Osvaldo (Ozzy) Ozuna, addresses the trauma caused by family separations at the U.S. border. Years after being forced away from his mother by immigration agents, a teen desperately tries to draw her face to reconstitute his memories of her.
Through "Ink," despite its dark undertones, Ozzy wanted to convey a sense of hope. "That no matter the trauma, there are always ways to heal."
The film's images are as vivid as its subject is personal. Ozzy's sister, the victim of domestic abuse, was separated from her four young children and deported to Mexico from their Texas home in 2014. Ozzy and his parents brought his niece and three nephews back to their California home, where they have thrived despite the challenges they have faced. His sister is now doing well and is settled in Ensenada, Mexico.
Ozzy's own odyssey began at age 10, when he emigrated to the U.S. with his family. Passionate about the arts, he always did well in school. But he was also undocumented, because his family outstayed their tourist visas to the U.S. and never left.
"In my last year of high school, my hopes were to go straight to a four-year college," Ozzy recalls. But then, after receiving numerous acceptances, including from the University of California system, those hopes were dashed. The DACA [Deferred Action for Childhood Arrivals] policy had not yet been implemented, "so I couldn't qualify for any sort of financial aid from the state or federal government," he says.
After conferring with his teachers and counselors, Ozzy decided SMC was his best option to pursue his first love: music. "SMC has a good music program," notes Ozzy, a gifted musician who has played trumpet for Pacific Symphony Youth Wind Ensemble and various orchestras. The fact that music students could hone their skills at SMC's 499-seat Broad Stage was another inducement — as was the college's transfer rate.
History in the Making
But before long, Ozzy's artistic inclinations took an unexpected turn toward cinema. His route was through another of his many interests, the study of history. As part of History 47 taught by department chair Sang Chi, Ozzy's class was assigned to turn their research papers into a media project.
For Ozzy, who has always loved film, working on the resulting video was a revelation. He was quickly hooked. Sealing the deal was learning that one of the works generated through SMC's film program had recently been nominated for a British Academy of Film and Television Awards (BAFTA) student film prize. "I decided to throw all my cards on the table and just go for it," he says.
Under the guidance of Salvador Carrasco, the SMC film program pays equal attention to artistic integrity and relevance to the world at large as it provides up-to-date training in the creative and technical skills necessary for success in movies, TV and new media.
Even though Ozzy admits he knew nothing about creating cinema, he says, "the courses were structured in a way that made the complicated concept of making a film very easy to wrap your head around."
And the Award Goes to…
Ozzy began his academic reset by taking Film 20, Beginning Scriptwriting, and Film 31, Introduction to Digital Filmmaking. He credits his instructor for both courses, Drew Davis, for setting him on the right path in his cinematic journey.
"He laid the foundation so that when I moved into Professor Carrasco's Film 32 and Film 33, I already had a good base to work from," Ozzy says. Film 31, 32 and 33 form the production program's core, taking students from basic camera techniques to crafting a scene to creating and shooting a complete short film. All students taking Film 33 write and submit a short screenplay, one of which is selected for production.
Ozzy's script "Muñecas," about best friends from opposite sides of the border who were each born into the illegal drug trade, was chosen for production. Ozzy directed the film, with his classmates joining in to make it a reality. "We shot in the Arizona desert along the Colorado River, working with 40 people, so it was at a scale much bigger than anything I had ever done," Ozzy says. "It was an overwhelming experience."
It was also a fulfilling one. "Muñecas" has won seven awards, including from the Prague Independent Film Festival, Mexico International Film Festival and Marina del Rey Film Festival, as well as being selected for screenings at still more — from Seattle to Iran. "The press reacted well — to the point where my mom got a makeover on national television on Spanish TV," Ozzy recalls. Meanwhile, he was interviewed for newspapers and Telemundo. He even got to ask Senator Bernie Sanders a question during the presidential primaries, an experience that also aired nationally.
Connecting Personally and Professionally
Like Ozzy's first film, "Ink" is now traveling the film festival circuit. He directed it from a script he co-created with award-winning writer and SMC alumnus Alci Rengifo. The film was generated as an independent study project under Salvador's mentorship. "He was extremely supportive," Ozzy says, "and got me in touch with a lot of people" to bring the film to fruition.
Shot in 2019, the only delay caused by the COVID-19 pandemic was the finishing the film's soundtrack since they couldn't get the musicians together to perform. "I'm a big believer in using live music as opposed to computer-generated soundtracks," Ozzy says. "There's just something magical about listening to live instruments, bringing life to something you've envisioned."
Salvador also connected Ozzy to his current day job, which aligns with his passion for music. "I'm a personal assistant for a family of retired studio musicians," he says.
In addition, Ozzy's experiences through SMC include a coveted internship with Village Roadshow, the production company behind hits ranging from Joker and The Lego Movie to what Ozzy calls "one of the most influential films in my life — The Matrix. One of the most exciting aspects of the job was that I had to do a lot of script coverage. Being exposed to such a variety of scripts gave me an understanding of which scripts make it and which do not."
He is applying that understanding to writing a full-length screenplay and developing a proposed TV series with SIBA Media based on his experiences of being a dreamer. Academically, Ozzy plans to finish his associate's degree and then transfer to a university — but to major in a subject besides film. He's considering psychology, history, political science or philosophy.
"I feel like a lot of what I would go to film school for I already received at SMC," he says. "I would like to continue an academic career that helps me be a more knowledgeable filmmaker and storyteller."
* * *
SMC in Focus Volume VII, Issue 2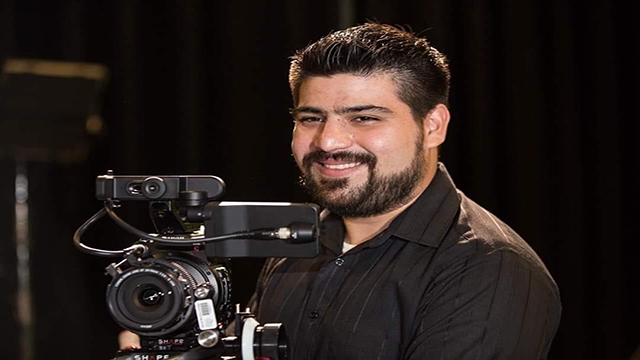 Cinematic Dreamer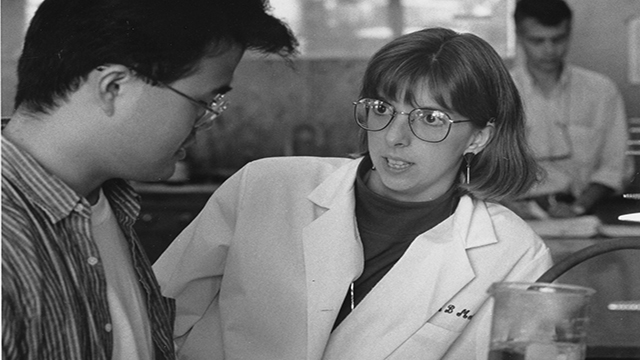 Leaving Home: Jenny Merlic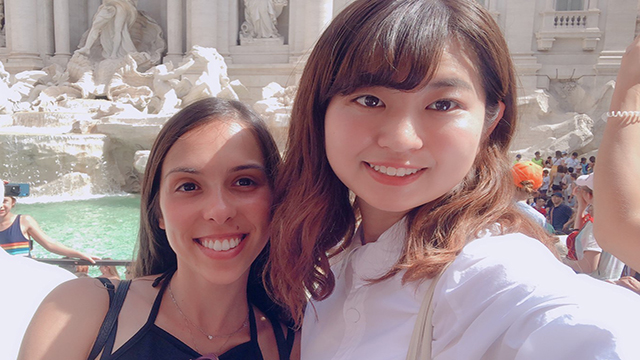 Konnichiwa, Amici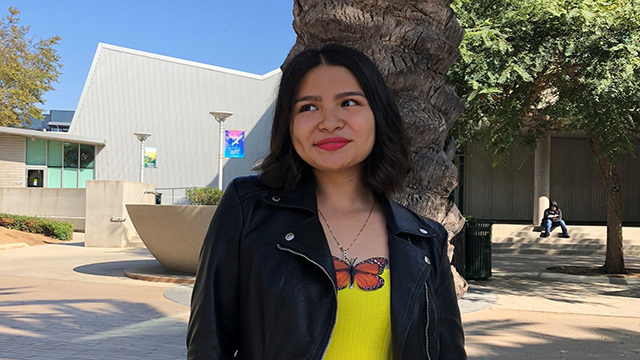 One Foot in Central Asia, the Other in Santa Monica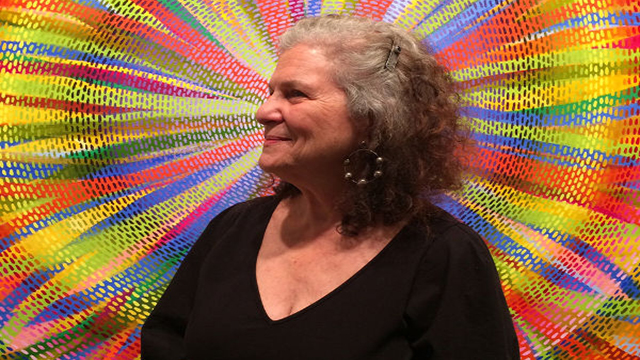 Bragging Rights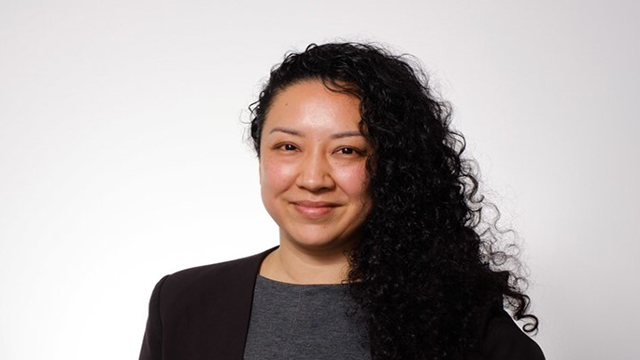 Information Ambassador