Ilaria Costa isn't the language tutor SMC students expect to meet when they sign up for Japanese help.
She's Italian. There must be some mistake, right?
No mistake. For more than a year, Ilaria has been giving level-1 and level-2 Japanese lessons through the Modern Language Tutoring Center. Next fall, this 22-year-old international student from Aprilia, Italy, will transfer to Cal State Fullerton as a Japanese major.
According to SMC professor Yukiko Tsuboi, it's highly unusual for an international student to major in Japanese.
"Ilaria could be the first one I've met in my teaching career," says the educator who trained Ilaria through Japanese 2, 3, 4 and 8.
It was also Yukiko who tapped Ilaria for a tutor. Though she was already giving Italian lessons at the language center, the idea of tutoring Japanese caught Ilaria completely by surprise.
"It may seem counter-intuitive, but the fact that she is not a native speaker is a benefit," Yukiko says. "Ilaria's Japanese is excellent, but she still considers herself a learner. Because she knows the difficulties of learning Japanese, she's more compassionate with struggling students."
Many foreign-language learners "feel embarrassed to ask for help," Yukiko explains. "They perceive it as a weakness. What I like most is how Ilaria supports students without making them feel ashamed. She's humble, patient, kind and willing to work with anyone. It's important to have tutors like her."
An Italian in Nagoya
Ilaria has a gift for languages—to the amazement of her Italian parents, who can only speak their mother tongue. The family owns a jewelry shop in Aprilia, a small city about 20 miles south of Rome. Even Ilaria's "really smart" older sister, a psychology PhD student in Italy, barely knows any English. Yet by 14, Ilaria was simultaneously learning English, French and Spanish at her language-focused secondary school. For fun, she took extra Japanese classes on the side.
Initially drawn to Japanese by a youthful passion for manga cartoons, at 16 Ilaria begged her parents to let her spend a year in Nagoya as an exchange student. Living with a Japanese host family and attending the local high school, she achieved conversational fluency through total immersion. She fell in love with the food, the Buddhist temples, the whole "Shinto vibe." She took up kyūdō, the traditional Japanese style of archery.
Back in Italy, Ilaria finished her senior year and started college at Sapienza University in Rome. It wasn't a good fit, however. The storied medieval campus, founded in 1303, nowadays enrolls 80,000 students. Ilaria disliked the enormous, impersonal lecture classes.
"The teachers don't know your name," she says. "You're never going to talk to them. They're not even going to look at you."
Ilaria also disliked La Sapienzia's rigid curriculum and her daily 5 a.m. train commute from Aprilia. So when an American family friend offered her a place to live in Santa Monica, Ilaria grabbed it and enrolled at SMC.
The difference was night and day.
"I didn't expect the teachers to be so nice and so supportive," she says, of the culture at SMC. "I really like how you can ask questions in class and go to office hours. If you have a problem, they're always there for you. I was surprised by that."
She also liked the freedom to try courses in all different subjects before charting her educational path. Having entered as a political science major, Ilaria switched to criminal justice before settling on her first love, Japanese, with a secondary focus on teacher education.
Her language collection, by the way, hasn't stopped growing: in her final semester at SMC, Ilaria is taking beginning Korean.
Friends Around the Globe
When she isn't tutoring Italian or Japanese, Ilaria keeps busy as a peer mentor through the International Education Center. The work—which she performs remotely from the apartment she shares with her boyfriend in Santa Monica—has been a lifeline during the pandemic.
"Thanks to these jobs, I'm happy," she says. "During the day, it's so boring in the house. I'm kind of unmotivated. Tutoring and being a peer mentor—it helps me."
She misses her family in Italy. After her father suffered a stroke in late 2019, Ilaria went back for a visit. But she hasn't seen them in more than a year now.
On the bright side, she has met people from every corner of the globe at SMC. She counts students from Mongolia, Kazakhstan, Colombia and South Korea among her closest friends. And of course there's her boyfriend, Tatsuya Kuranishi, from Hiroshima, Japan. A former SMC language lab tutor who earned his associate degree in digital media last December, Tatsuya is currently job-hunting in Los Angeles.
It's unclear where this transnational couple ends up. When Ilaria finishes her bachelor's degree at Cal State Fullerton, they will likely head to Hiroshima, where Tatsuya hopes to make waves in the real estate and hotel industry by developing dormitory-style lodgings for foreign visitors.
Ilaria is excited about going with him.
"Japan, for me, is like my second home, and I miss it. I can't wait to go there again," she says.
Long-term, Ilaria sees herself back in Italy, perhaps someday taking over her parents' jewelry shop in Aprilia.
In the meantime, Corsairs who had Ilaria as a language tutor shouldn't be too surprised if they bump into her in some foreign land—perhaps guiding groups of tourists in flowing Japanese, English, Italian, French, Spanish, Korean or whatever tongue takes her fancy next.
* * *
SMC in Focus Volume VII, Issue 2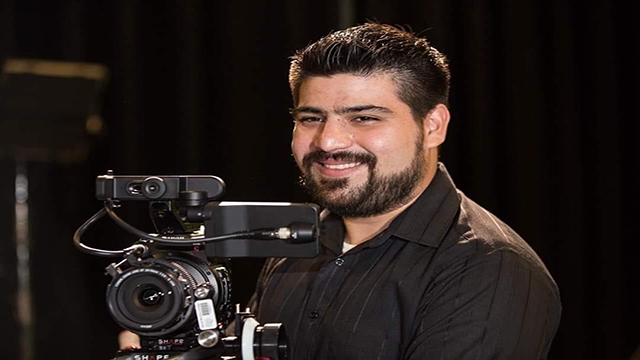 Cinematic Dreamer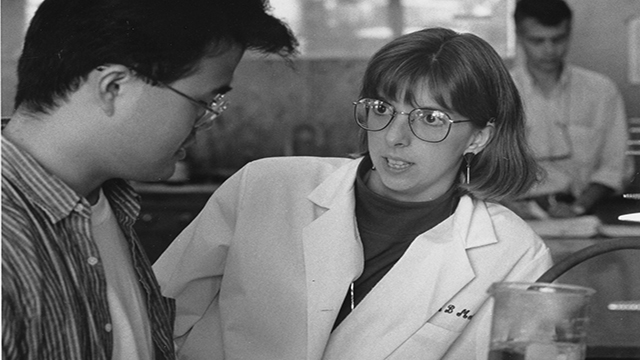 Leaving Home: Jenny Merlic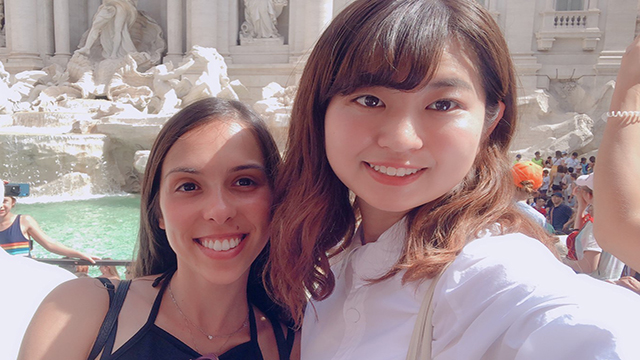 Konnichiwa, Amici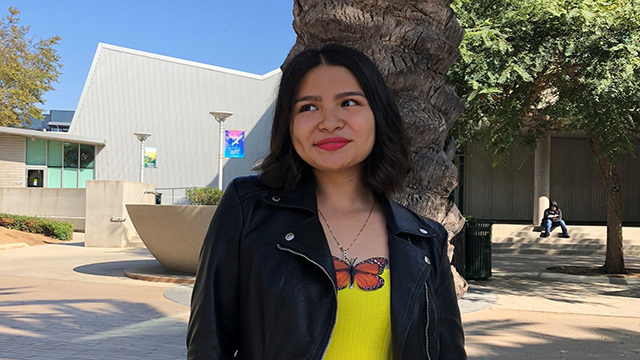 One Foot in Central Asia, the Other in Santa Monica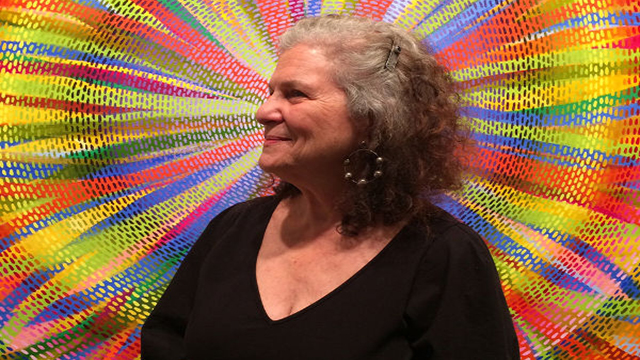 Bragging Rights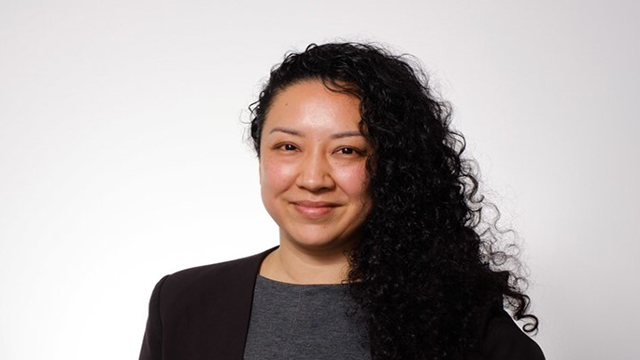 Information Ambassador