One Foot in Central Asia, the Other in Santa Monica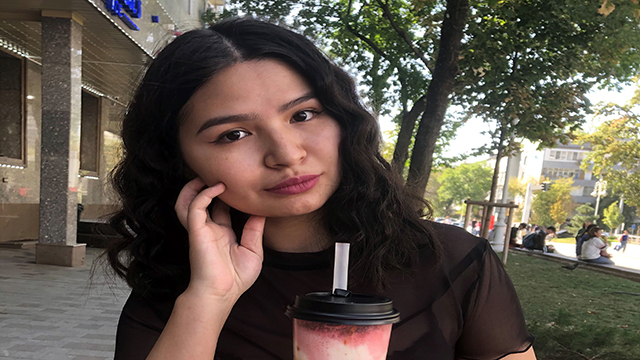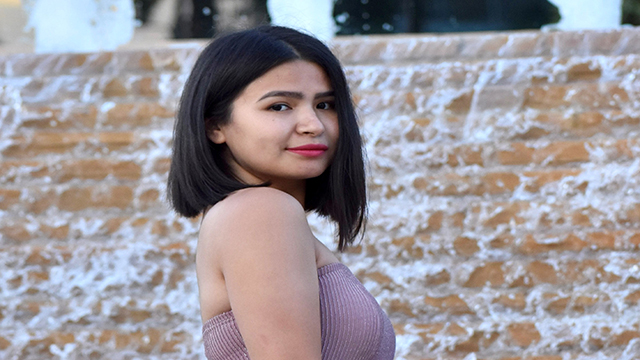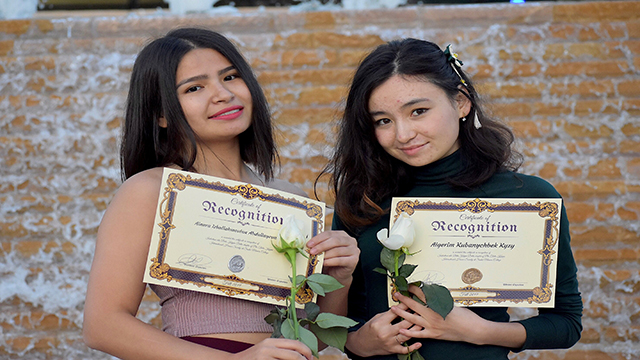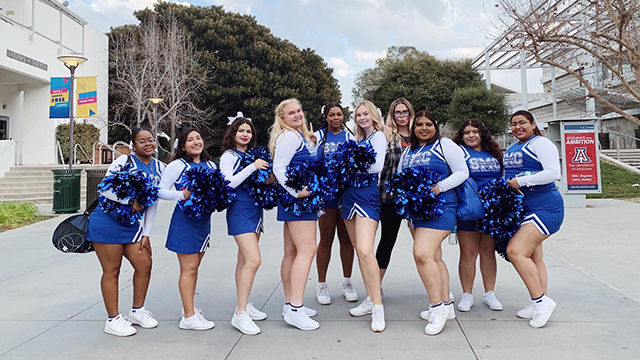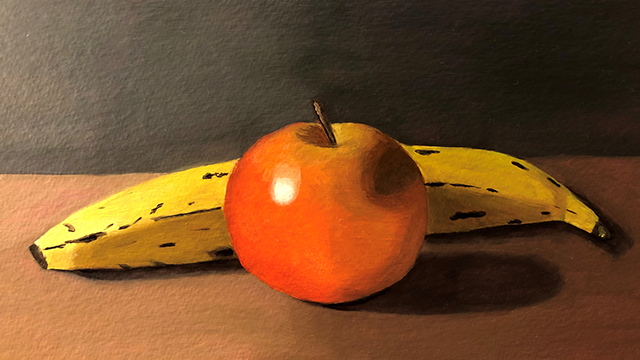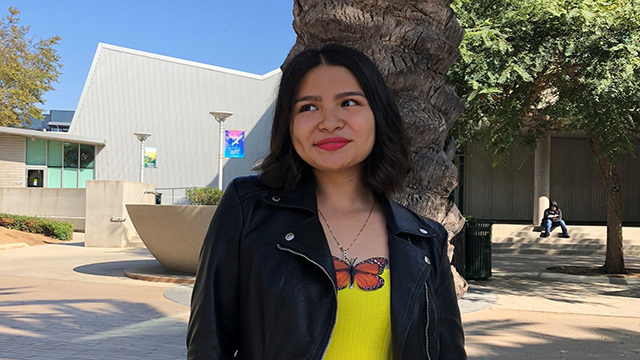 It has been a year of paradoxes for Ainura Abdullayeva.
The 20-year-old Corsair from Almaty, Kazakhstan, has been a fulltime student while living 7,000 miles from campus.

In her job as a peer mentor with SMC's International Education Counseling Center, Ainura spends up to 10 hours a week leading virtual open houses and hosting Zoom mixers highlighting a campus she hasn't set foot on in more than a year. She's grooming the next cohort of international student peer mentors—preparing them to take over as welcome ambassadors to a campus they've likely never seen.

Sometimes she joins Denise Kinsella, associate dean of international education, in admissions webinars for prospective students. As social media assistant to IEC staffer Jeremy Lange, she creates graphics and curates posts on the department's Instagram feed.

All from her bedroom in Almaty, where she lives with her parents and two siblings.

Sleep is a thing of the past.

Ainura is taking a full course load this semester—16 units in astronomy, psychology, typography, human figure drawing and oil painting. She's a graphic design/art major.

"Because of the time difference, I study mostly at night, and I go to sleep like at 6 or 7 am," says the Phi Theta Kappa Honor Society member with a 4.0 GPA.

Her parents accept that Ainura's circadian rhythms are different from their own, and she tries not to rock the boat. "I eat my meals with my family," she says. "When they go to sleep, I just go to my bedroom and work all night."
*
Ainura was born and raised in Almaty, the commercial center of Kazakhstan with 1.7 million inhabitants. Contrary to grotesque misrepresentations in the Borat movie franchise, Kazakhstan is the leading economic engine of Central Asia and a cultural melting pot.

"We have Kazakhs, Russians, Uzbeks, Uyghurs and Ukrainians. We even have Koreans, Japanese and Chinese," Ainura says, happily describing her multiethnic homeland—a task she grew accustomed to performing when called upon to correct Borat-based misconceptions.

Ainura's own ethnicity is Uyghur, though Russian is her first language. She describes herself as a feminist and agnostic.

Though she loves Kazakhstan, Ainura set her sights on going abroad for college long ago. It took some work to get her father, a policeman-turned-lawyer, on board with the plan.

"At first he refused to let me go," she recalls. By the time she convinced him, SMC's fall 2018 application deadline had passed, so Ainura spent her first semester at Lane Community College in Eugene, Oregon, before transferring to SMC in spring 2019.

Making new friends was easy. Three Kazakh students she met at Lane transferred with Ainura to SMC. She soon made more friends through IEC. Her best friend is Aigerim Kubanychbek Kyzy, "Aika" for short, an SMC computer science major from Kyrgyzstan. The two met on a Facebook roommate matching page.

"We've been together since the day I came to LA. She's back in Kyrgyzstan now," Ainura says, wistfully.

The in-person activity Ainura misses the most is Cheer Club. Performances used to take her to football and basketball games, campus festivals and spirit rallies.

"It was always my dream to become a cheerleader—because of all the American movies," she says, with a bright smile. "The first day I stepped on the SMC campus, I signed up for Cheer Club. I love it so much!"

Before the campus lockdown, Ainura got to choreograph her own cheer routine and represent the group as an Inter-Club Council delegate.

In Almaty, she fills the cheerleading vacuum with pole-dancing classes taken at a nearby studio. She's already proficient in belly dancing, street-dance and hip-hop styles.

Come summer, Ainura will be back in Santa Monica. She needs one last history course—which, paradoxically, will still be online—to wrap up her associate's degree. She plans to transfer to Cal State Long Beach in fall 2022. For now, she hopes to earn some extra money and gain professional experience through the U.S. government's OPT (Optional Practical Training) program, a temporary employment track for foreign students.

Her dream is to work someday in the graphic art department of a film studio or record label, designing movie posters or album covers for her favorite bands.
* * *
SMC in Focus Volume VII, Issue 2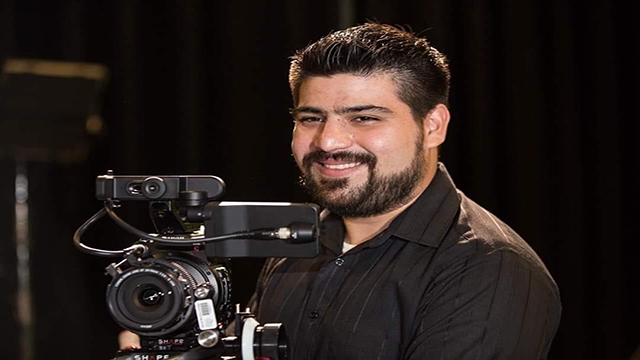 Cinematic Dreamer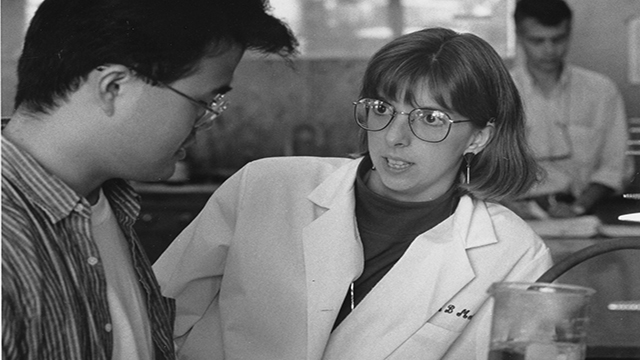 Leaving Home: Jenny Merlic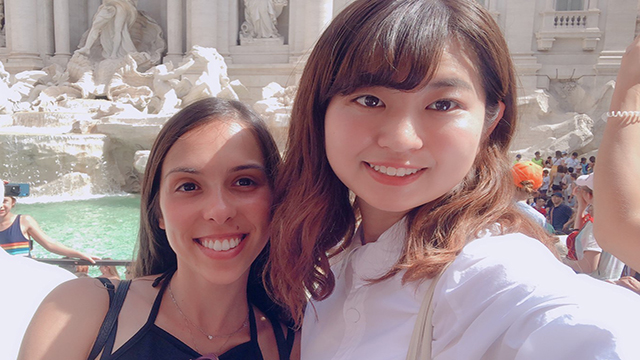 Konnichiwa, Amici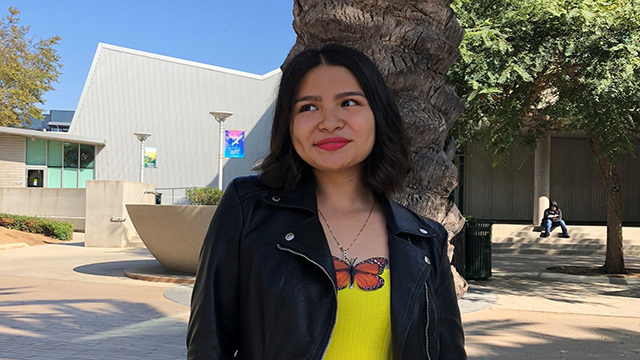 One Foot in Central Asia, the Other in Santa Monica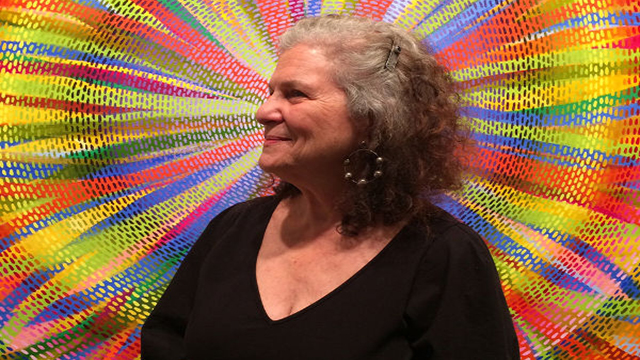 Bragging Rights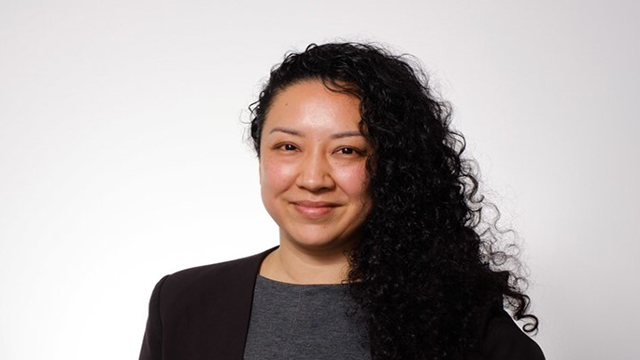 Information Ambassador