Karina Quevedo used to carpool with her father to the Santa Monica College campus. She came as a student, while her dad, John Quevedo, remains a professor in the Mathematics Department. Karina is actually the third generation of Quevedos to make SMC part of their lives. Her grandfather, Juan, served as a professor of Spanish for nearly 40 years and helped found SMC's Latino Center.
Even though Karina followed a family tradition in coming to SMC, she is forging her own path forward.
"Growing up, I wanted to be a physician or a surgeon," she says. But then she took Biology 2 and her ambitions shifted to research with a focus on epigenetics — the science of changes in gene activity triggered by environmental or behavioral factors. "My professor, Dr. Rasheeda Hawk, actually did research in epigenetics and discussed her work with me during office hours," Karina recalls.
The interest sparked by her conversations with Rasheeda flared into a lasting passion when Karina took Biology 21. "My next biology professor was Dr. Olga Vagin, who conducts research at UCLA that is medically related."
While epigenetic alterations can be inherited, they are unrelated to our genetics and can therefore be modified or even reversed — which has made their study a recent but vital frontier of medical progress against numerous diseases. And it was an avenue Karina became determined to pursue.
"Those two professors definitely had a huge influence on me and my interest in research," she says.
Science 10 and Lethal Dose 50
The chemistry term LD50 sounds innocuous until you realize the letters stand for "lethal dose." LD50 refers to the amount of a substance that, if given to a group of organisms, would kill half of them. Karina became thoroughly acquainted with the term's ramifications in Science 10, Principles and Practice of Scientific Research.
In addition to exploring all aspects of scientific endeavor — from its protocols and ethics to experiment design and peer review — Science 10 enables students to work together on real-world research. The project, she says, "was centered on biology, so it was another pivotal moment for me."
The research by Karina and her classmates was really two projects in one. "We were bioengineering soils that had been contaminated with heavy metals — such as lead, copper and zinc — with a microorganism called bacillus cereus." In people, the bacterium can cause intestinal distress, but the team used it to absorb the toxins.
"It basically eats the lead and poops out gases and other organic materials that are not harmful to soil," she explains with a chuckle.
The project's other component involved growing a line of insect cells called Sf9 — which are derived from the fall armyworm — to test the toxicity of those remediated metals. Karina and her fellow budding scientists were surprised at how little it took to reach LD50 levels of polluted soil. Correlating their findings, they realized "South Los Angeles has lots of contaminated areas from the old factories that used to be there," according to Karina. "The groundwater and soil are something like 100 times the legal limits for lead contamination."
Helping Others
Karina's time at SMC showed that she could help more lives as a researcher then by treating individual patients as a physician. Scientific endeavor also appeals to her because of its continuous process. "Even after you've done your own project, the work leads to new investigations and insights," she notes.
Her goal is for physicians to apply her future innovations to improving patient care.
But Karina has also touched numerous lives while at the college. As dedicated to others' academic success as she is to her own studies, she tutored students through SMC's Science Research Initiative. She has also mentored middle school students through the Emily Shane Foundation and SMC's Sister to Sister initiative, a partnership of the Adelante and Black Collegians academic support programs.
"I became a tutor to help people with things that I struggled with when I was taking chemistry or biology," she says.
Next Steps
Her journey's next step will be conducting epigenetic research as an intern at the UCLA laboratory of renowned biophysicist Matteo Pellegrini. "It was my top lab pick," Karina says. "Their research aims to create medical devices — so doctors will either use what we make or the equipment based on our research."
With acceptances from a number of universities in the UC system and from Cal State East Bay, Karina is also deciding where to further her training.
Even as she pursues epigenetic research and translational discovery, she says her career may one day lead to continuing her family's legacy of service at SMC. Having added experience as a tutor to her time as a student, she notes, "I know what support students need, because I've been on both sides. So I'm thinking of becoming a professor in the SMC Science Department."
Although she is unsure whether chemistry or biology would be her field of teaching, she says, "I think it would be amazing to come full circle and give back to the college that shaped me and my academic and career path."
Karina would also find it fulfilling to contribute to SMC's "environment of students coming first," she says. "They are happy we are here, and they want us to succeed. Whatever goal we have, the faculty and staff are going to do anything they can to help us reach it."
* * *
SMC in Focus Volume VII, Issue3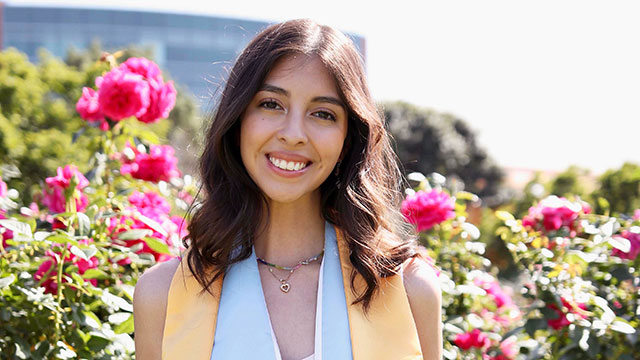 Full Circle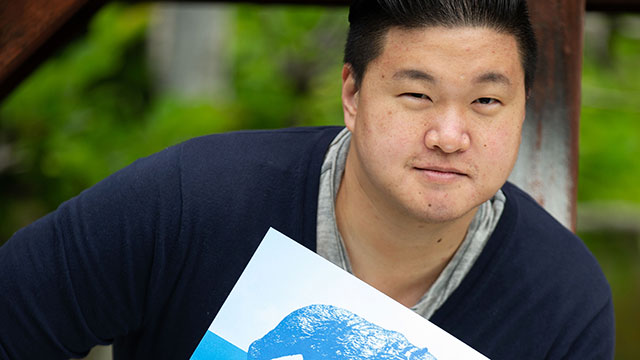 Self-Educated Survivor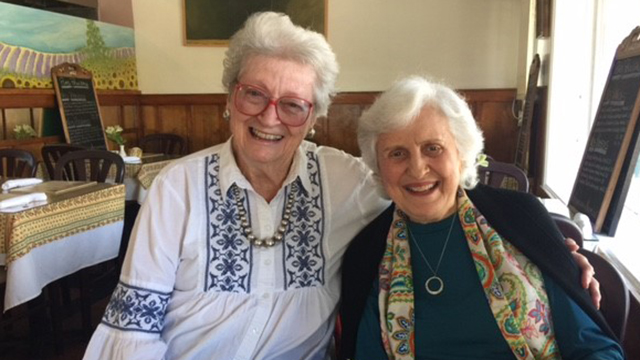 Long Journey to Early Education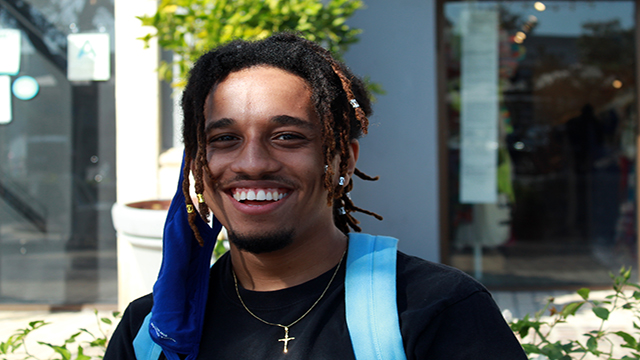 Michael Leggesse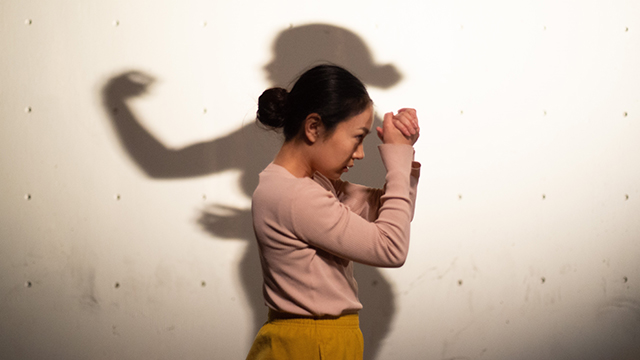 Bragging Rights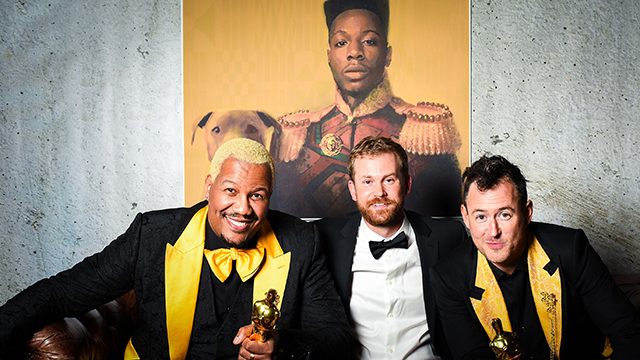 Producer of Oscar-Winning Short Looks Back