When Two Distant Strangers won an Oscar at the 93rd Academy Awards on April 25, some at the Santa Monica College Theatre Arts Department had a special reason to celebrate and various social media feeds lit up: Mickey Meyer, who served as an executive producer for the film, had taken theatre classes at the college, eventually transferring from SMC to USC.
Directed by Travon Free and Martin Desmond Roe—who received the Academy Award in the "Short Film (Live Action)" category—the film starring rapper Joey Bada$$ is about "a man trying to get home to his dog [who] becomes stuck in a time loop that forces him to relive a deadly run-in with a cop," according to its Netflix page. Mickey said that he'd been trying to find projects that "build empathy, through representation – both in front of and behind the camera."
Mickey is no stranger to the entertainment industry; here are just a few things off his impressive (and extensive) list of accomplishments: he is the President of Group Nine Studios (where he oversees the development and production of several acclaimed shows across platforms like Netflix, Amazon, Discovery +, and more) and a cofounder of JASH, a comedy studio with roots in both the digital and television world and featuring such clients as Adam Carolla, Norm Macdonald, Sarah Silverman, Reggie Watts, among others. He also served on the Entertainment Advisory Council to the Obama administration.
Mickey has been named to Forbes Magazine's "30 under 30" list as well as the Hollywood Reporter's "Next Gen executives under 35" list. He has won Sundance, multiple Cannes Lions in the advertising space, a Streamy for his work with the White House, a Gold Record, and earned an Emmy nomination for his work on Sarah Silverman's 'A Speck of Dust.'
But before the awards and accolades, he was a young man who'd grown up "loving movies always" in the Central New York village of Clinton. He came to California in the mid-2000s for an internship on The West Wing, and enrolled at Santa Monica College while he was working because "everyone I asked about transferring to USC pointed me to SMC as the Best Possible Place to Go." "Of all the colleges I went to, I learnt the most at SMC," says Mickey. SMC in Focus caught up with Mickey Meyer to talk about his journey, empathy in the arts, SMC, and what (and who) influences him to be who he is. The conversation has been edited for brevity and clarity.
SMC in Focus: Tell us about Two Distant Strangers. You were one of the executive producers. What caught your eye about the script and make you want to take that on?
Mickey: I've been very fortunate in my career and have built up a nice array of relationships to help get projects made and help them get seen. As I'm able to pick projects to associate myself with, I've been trying to find those that build empathy largely through representation, but also through representation of different perspectives both in front of and behind the camera.
So when Travon [director Travon Free] sent me the script for Two Different Strangers, that was what stood out: the story was clearly a truth he was experiencing, not something that was my lived experience. It was really powerful. I think anybody who read it in the earlier days stopped in their tracks and realized that there was something special there. The possibilities of being able to build empathy through that film was pretty apparent.
SMC in Focus: Can you expand on that a little – why do you think film in particular is such a powerful medium for building empathy?
Mickey: You have the ability to look through someone else's perspective for a set amount of time and [it allows you to] not convince someone based on words or text alone. I don't think I'm saying anything revolutionary by saying that our country is very divided right now in a lot of ways. What the film addresses—social justice reform—is at the forefront, an issue that, for whatever reason, is very divisive. For folks like me—a straight white male—to be able to step outside of my own experience and into another character's shoes for even just 30 minutes, to be able to have that more visceral emotional attachment to another character is really powerful. Any time that you can take a journey like that—outside of what you would see in your daily life—it changes the way that you may have viewed someone else.
SMC in Focus: When you were growing up, did you think this would be your life's path—working in the entertainment industry?
Mickey: Yes and no. I knew always that I wanted to play and preserve that sense of being a child. I have always loved movies. I fell in love with them and still watch movies pretty religiously with my kids. So I knew that I wanted to be a part of movies in some capacity. There came a moment in my life when I decided to get into entertainment. I'd come out to California for an internship on The West Wing; that was really amazing. But it was also very eye opening as to what it meant to be involved in the entertainment industry—that it could be much more than just being an actor. Santa Monica College is where I really took my first step towards that; at the time I was at The University of Colorado, Boulder. I did not go back. I wanted to get into USC and so I went to SMC, took my first theater classes there—and it was amazing. I loved it. And I got to work more behind the scenes too and build sets in a tech class there with Doug Forsyth (Technical Theatre Director). I just loved building stuff. And I took Terrin Adair-Lynch's comedy classes, too—they made me feel like I was playing and I ultimately transferred to USC. I have two little boys—one who looks identical to me (my younger son, Knox, who is six) and the older one (Logan, nine) looks more like my wife, Terra, who's Ecuadorian. Nothing I'm saying is revolutionary—there are a lot of movies for one of them and not a lot for the other. So that's really what I've started to try and turn my attention is how do I start to address not just representation on a broader basis, but how do I start to build empathy through representation in the content.
You want to have your kids exist in a world that's better than the one in which you grew up. And right now the medium at my disposal is helping to bring content that makes a better world.
SMC in Focus: So you came out to California and ended up enrolling at SMC because of your internship on The West Wing?
Mickey: I started as an intern and then I started to work in the production office as a PA, a production assistant. I worked as an APOC, Associate Production Office Coordinator . . . just general logistics.
Because I had the internship and at the same time was learning at SMC, it's like I got to a lot of different roles and see a lot of possibilities. (This was in the early aughts).
SMC in Focus: Why did you choose SMC when there are so many other community colleges?
Mickey: Everyone that I asked, 'How do I transfer into USC?' or 'what should I do?' pointed me towards SMC as the best possible place to go. Of any of the colleges that I went to, I feel like I probably learned the most SMC, there was just a real commitment towards education . . . that was massive for me. That was a time where I was able to experiment, take classes that I wanted to test out, like theater. But then I also remember a philosophy class, one of the hardest classes that I ever had and it truly challenged me.
Interviewer: So in addition to Terrin and Doug (in the Theatre Arts Department), who else were influences during your time here at SMC? And who are your greatest influences in general?
Mickey: Terrin and Doug are the top of the list. They really leaned into me and saw that there was something that I was capable of and tried to support me along that way.
Greatest influences in general . . . oh man, that's so hard. I try to take inspiration wherever I can find it—a lot of it from family. My mom and my dad have very different traits and attributes, but I feel I learned so much from them. Work ethic, too, but also just in how they treated others. Similarly, I found a lot of inspiration in my wife and in my wife's family, how they view the world around them. They're very selfless and my brother-in-law in particular carries himself with such confidence; he helped me find my own confidence. Then my kids too, really—that earnest nature they have, that appreciation for small things and small moments while at the same time feeling like the world is completely at their disposal, that sense of optimism is very inspiring.
As far as artists and other producers, I find inspiration in everyone I work with. Travon [Free] who wrote and co-directed Two Distant Strangers, I was inspired every single day through his process—he is such a hardworking guy who does believe that change is possible and that it's a hard place to get to sometimes, especially for those who have been spurned by a system at every level. Also Lawrence Bender, who was an Executive Producer on the project. Being able to learn from him was just such a blessing. He really was a shepherd of the project. On a broader scale, I really love Steven Spielberg and everything that Amblin Entertainment has ever done.
SMC in Focus: What are your all-time favorite top three movies?
Mickey: The Sandlot is one of my favorites of all time. I love baseball. And there are so many Pixar movies and Disney movies that I love. I would say Back to the Future—definitely iconic. Let me give you a non-family oriented one: Fight Club. I love Fight Club.
SMC in Focus: What's next for Mickey Meyer? What's your next project?
Mickey: We've got a lot of shows coming out through Group Nine Studios and I've got some other personal projects coming out, but the biggest "next" for me is trying to find more projects that build empathy through representation.
SMC in Focus: Why should we—viewers—watch Two Distant Strangers?
Mickey: You should watch it to understand someone else's perspective and to maybe gain a sense of empathy through putting yourself in someone else's shoes for 30 minutes.
SMC in Focus: Describe a day in the life of Mickey Meyer. Also: what advice would you give students who want to work in the entertainment industry and do what you're doing?
Mickey: Any given day is just so different than the other right now, which is what I love about this work. I spend a lot of time in the morning handling anything that I need to do, that's lingering over my head. I'll normally spend the bulk of the midday either on calls or touching base with members of my team, but normally it depends on how intensive a project is. I could be either negotiating with a buyer or talent/creator in some capacity to help make sure that we're getting a deal in place that makes sense for both parties. A good deal really has to win on both sides.
Yeah, my entire day is spent trying to support, use what I know for the benefit of other people and projects. Support can come in a lot of different methods, right? Helping people to understand financing, helping them gain attention through press/communications or just removing hurdles in front of filmmakers. Then, a lot of my afternoons or evenings are spent coaching Little League. I coach my kids' teams and volunteer on our board. Otherwise I try and find time to grab dinner with my family or someone I need to connect with while I am traveling.
As far as advice for young filmmakers or young producers: it is just one day at a time. You're never going to become someone or that thing that you're aspiring to be overnight. It's a collection of small actions. If you do one thing every day, it's better than doing nothing. So just try to chip away at your goals; do it with intention and by still maintaining your own belief system which are ingrained in you probably from birth. It is not a race. Over time, you'll build skill sets and relationships that you'll be able to lend to any project. Just hone your craft and focus more on your foot than the door.
* * *
SMC in Focus Volume VII, Issue3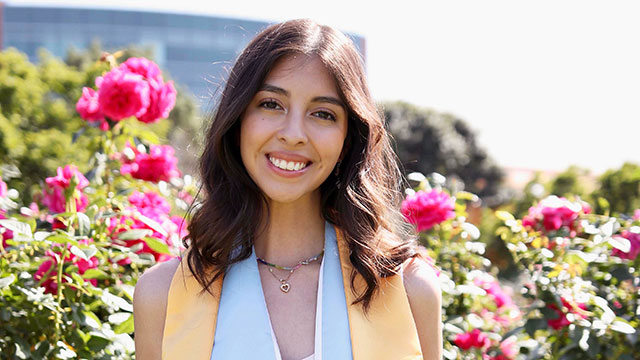 Full Circle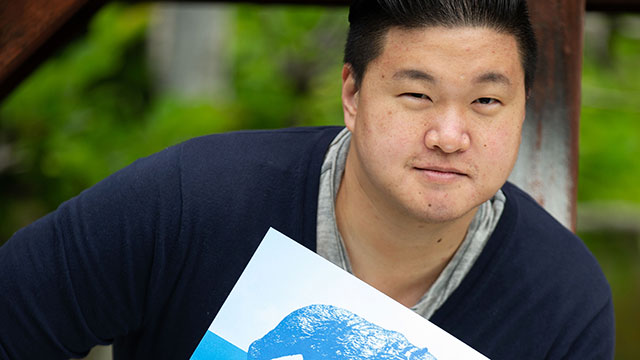 Self-Educated Survivor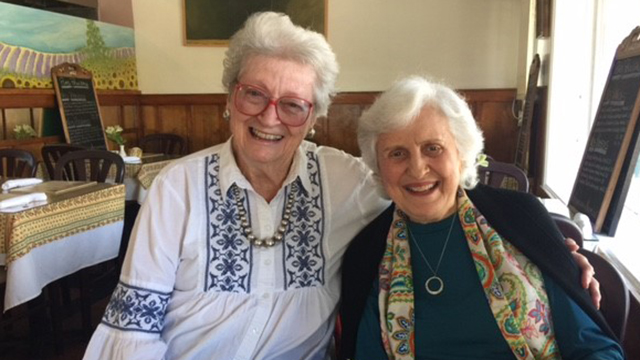 Long Journey to Early Education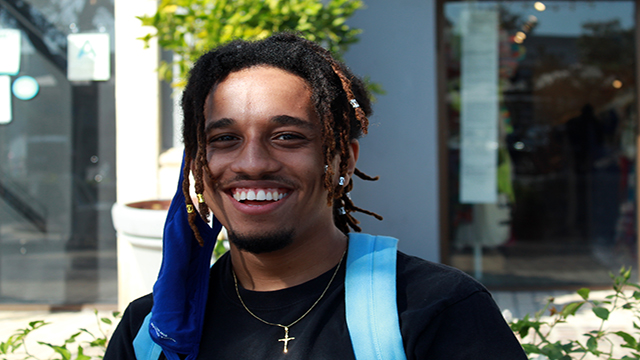 Michael Leggesse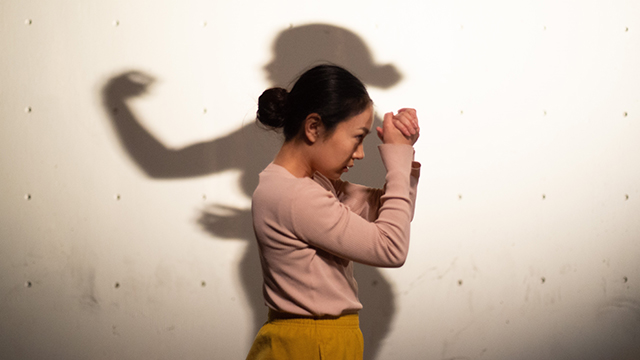 Bragging Rights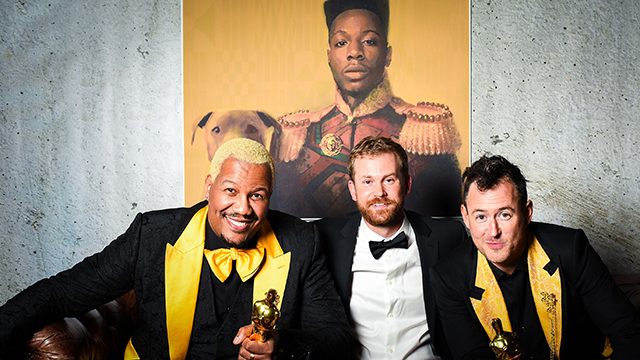 Producer of Oscar-Winning Short Looks Back